4 Ways for Remote Workers to Improve Their Communication Skills
In today's world, not too many people of all ages are willing to work a regular, nine-to-five job. They are aware of their skills and what they could do if given the right project and the right opportunity. This is why the freelancing industry or the industry of remote workers is growing by the day.
People invest a lot of time to provide value for the clients that they have never officially met, and those clients enjoy a wide array of choices of employees to hire. The market is big and open, welcoming to anyone new who would like to cash in on their best skills.
People even learn skills specifically so that they can work in the freelance industry.
And while working remotely has its advantages, it also comes with challenges.
Communication is one of those challenges, and it's important to find ways of meeting this challenge. Most of the time, the freelancers that work together are scattered across the world and it can be hard to find the right time to communicate and go over what matters. Time zones, schedules and work are mostly to blame for that.
Freelancers need to build strong communication skills and learn how to compromise to get the best results. For example, communicating often isn't of high value, so weekly updates could work.
Here are four ways for remote workers to improve their communication skills.
Have a Schedule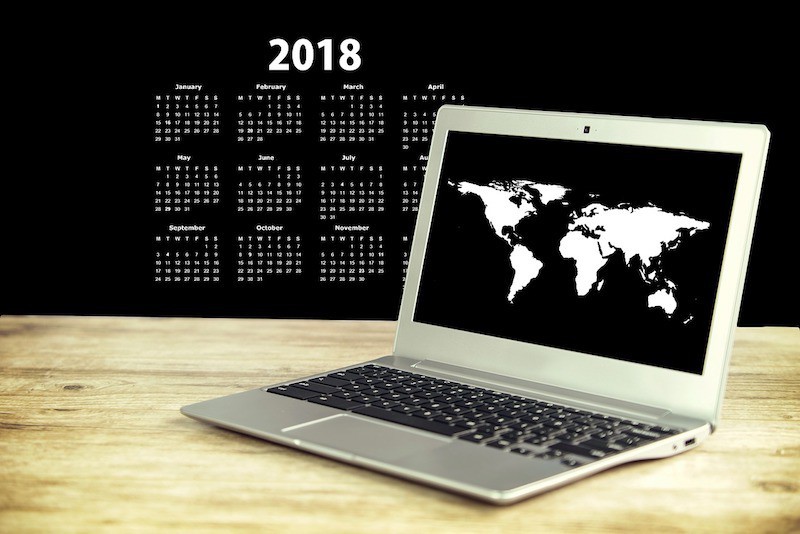 It's a good idea to set up a schedule when the members of your team can meet online to talk and coordinate workflow. Setting up these kinds of meetings is not necessarily easy when your team is spread out over many time zones. The best way to go about it is to agree to use Universal Time (UTC), also known as Greenwich Mean Time (GMT). Once you have a common time zone established, it is much easier to set up meetings, with members converting their time zones to UTC.
Also, make sure that you set the consistency of communicating. For example, some projects need daily updates while some can work even with monthly updates. Set a specific consistency plan and a way to contact each other if something goes wrong. This will take the pressure off when communicating, lower the amount of disagreements and cause everyone less stress.
If your employer requires something in terms of communicating that doesn't work for you, let them know and present them with good reasons why that is so.
Use Chat Rather than Email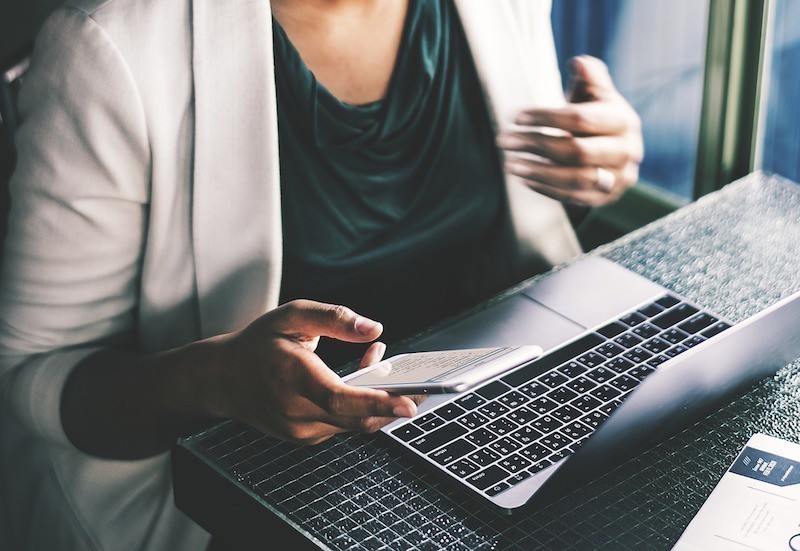 Chat is much more efficient than email. You can chat in real-time, wasting much less time waiting for responses, and it feels like an actual conversation.
One reason people may shy away from using chat apps is that they can be reached at any time and they find the chat alerts distracting, something that breaks their focus while they try to concentrate on their work. These can also give you added stress while working so maybe you can arrange for some kind of agreement what's the appropriate time for texting and chatting and when it's not.
Your teammates will be understanding, especially if they are dealing with the same issue.
The good news is you can easily turn off these alerts while you finish what you're doing, and then turn them back on when you're ready to receive alerts again.
"One important thing to keep in mind when communicating this way is that you need to be careful how you phrase things, as chat lacks the voice inflection and facial cues of an in-person discussion. Misunderstandings can happen, but emoticons and gifs can help convey your tone and improve communication, as well as team morale," recommends Elaine Cheney, remote worker at Eliteassignmenthelp.
Video Conferences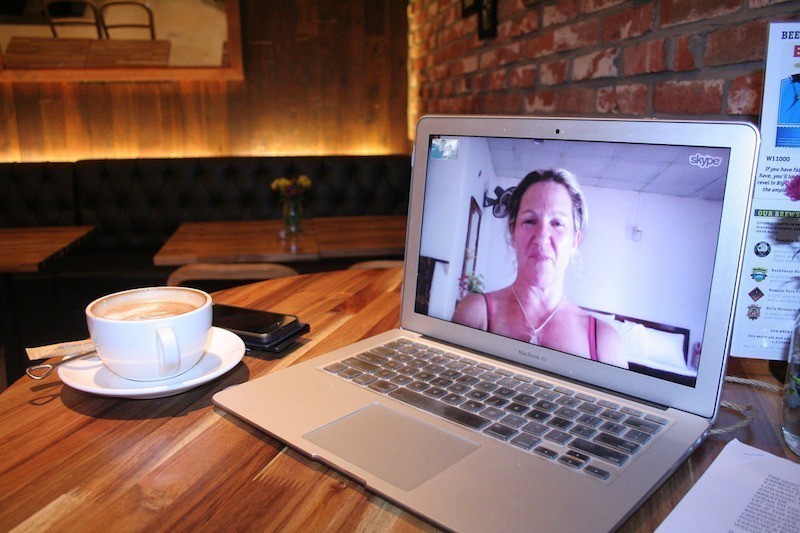 Getting everyone together once a week for a video conference is a good idea sometimes. Face to face communication can help sort out problems a bit faster than chat and can be facilitated using media such as Skype and Slack.
If you can't communicate something in a few sentences it's probably time to use video chat, of course it doesn't always have to involve the whole team.
Since there's a good chance some of you may be on the road, stable WiFi is not always a guarantee. If you're experiencing interruptions just lower the video quality, or experiment with different video chat options and see what works best.
Coordinate your communication so it works for the project. In some cases, talking once a week can be a waste of time and it's not necessary while in some cases it can be of high value for the project.
"Make sure that you always set these schedules at the beginning of every project and update them once in a while. Understand the level of communication that is necessary and you'll easily get the best results. Talking too much can be a waste of time if the project requires only occasional conversations or updates when an issue appears," recommends Jane Stuart, HR manager at Paperfellows.
Focus on Making Communication Clear and Concise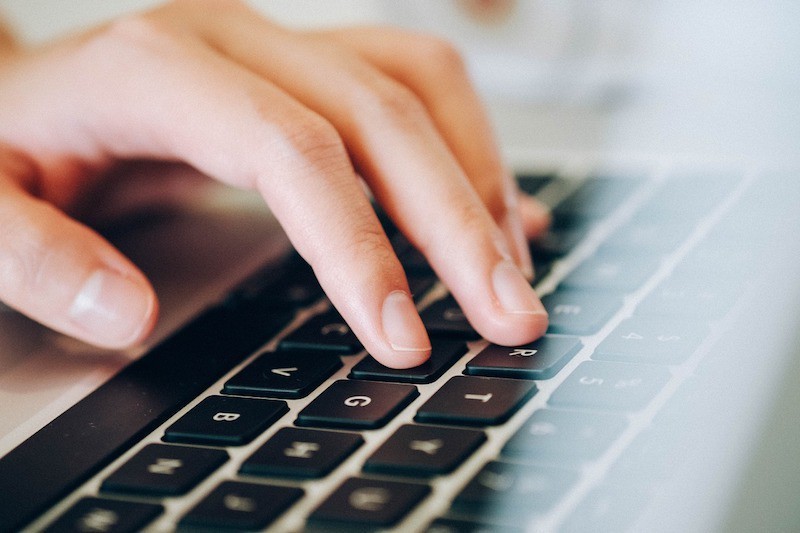 Make clear communication your priority when explaining tasks to your team. Set out to explain your goals and requirements in a format that is brief and easy to understand.
This is something a lot of people need to work on, because online communication is very different from in person communication. It's also important to be accessible for questions and clarifications from your team. A big part of good communication is knowing when to use the chat and when to get on a video call.
Another issue that may arise from time to time is slow responding. Bosses don't like it and they can feel like they are not appreciated because of it.
You should always explain your messaging habits when beginning with a project. Some people don't understand that you stopping your work to answer a message or a call is distracting—explain it clearly. Don't let them get angry with you because of something that could have been avoided.
Clearly present your case, explain how distractions affect you and let them know that it could affect your work. Constant texting can be not only distracting but also stressful and if you need some space, simply ask for it.
Conclusion
Communication can be challenging when you're working remotely with a team. You can improve communication by having a schedule, using chat, holding video conferences, and focusing on making your communication clear and concise. These rules are only the beginning of learning to communicate. You'll have to learn the nuances of communicating in order to achieve the best results with your team.
Grace Carter is a writer at BoomEssays and EssayRoo services. There she edits, proofreads and manages content. Also, Grace is a tutor at Admission Service, where she helps prepare admission essays.