Iglu is the leading international community of digital professionals living and working in the Kingdom of Thailand
Founded as a software development company in 2010, Iglu has grown into a community of over 260 digital professionals based in Thailand. We provide western-style development and digital services at internationally competitive rates.
The humble beginnings of Iglu can be traced back to Finland's city of Tampere. After living most of his life in Finland, with some time spent working and studying in Belgium and England, Iglu's Founder, Ozzi Jarvinen, felt a need to experience a cultural change outside of Europe.
In 2000, he took the leap and got his first taste of Thailand, studying International Business at Bangkok University. On completing his courses, it was back to "chill-out" in Finland where Ozzi co-founded a company focused on graphic design, 3D-modelling and web design. Business grew strong between 2002 and 2006, so Ozzi embarked on a side project organising electronic music parties, which was the first use of the name Iglu.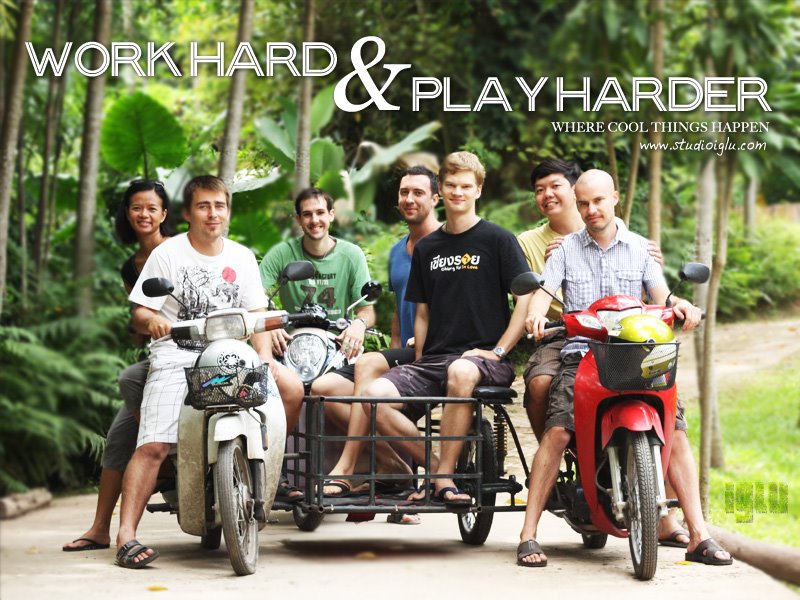 In late 2006, and with the Finnish winter approaching, it was decided the time was right to move back to Bangkok and establish something more permanent. Starting out as a freelancer by working for his existing customer base in Finland and across Europe, Ozzi quickly became one of the world's original "digital nomads". Of course, digital nomadism was a very different thing back then, with virtually no web resources or digital networks. Ozzi had to write the instruction manual on his own.
By 2007, needing some space to breathe and be inspired, Ozzi made the move to Thailand's culture capital, Chiang Mai, and in doing so swapped the skyscrapers and traffic for rice fields and mountain views. The next few years saw him gradually build Iglu's client base and expand, establishing a team of four Thai designers and developers, plus an ever faithful Mae Baan.
It was 2010 when Ozzi successfully incorporated Iglu as a limited company in Thailand. Since then, Iglu has seen the business grow bigger, while wrestling a new set of challenges. Needing more European design and development expertise, Ozzi began to attract IT professionals to Thailand. In registering Iglu with the Thai Board of Investment (BOI), the opportunity arose for Iglu to employ more and more foreign workers, making recruitment and outsourcing a serious arm of the business.
Today, Iglu has grown to a community of over 260 employees who move between our Bangkok and Chiang Mai offices, working on a diverse range of digital projects for clients worldwide.
Meet our Management and HR Team
Meet our Management and HR Team