Where to Find Clients for Freelance Development Projects
Working as a freelance developer can give you a great lifestyle—you have freedom to travel around and work anywhere, you can earn a high hourly wage, and you can often set your own schedule. The only trick is you've got to have a steady stream of client work to make it all possible.
Whether you've been coding for many years, or you're just starting out, knowing where to find new clients for freelance development projects will always be useful.
You may have a steady long-term client now, but it can be easy to fall into a false sense of security regarding your workload. Any number of situations beyond your control could arise that might bring the project (or your participation in it) to a close, so it's important to always keep other options open.
For programmers who are new to the game, getting your foot in the door and finding your first paying client is a huge step towards a rewarding career and lifestyle.
First, Get Prepared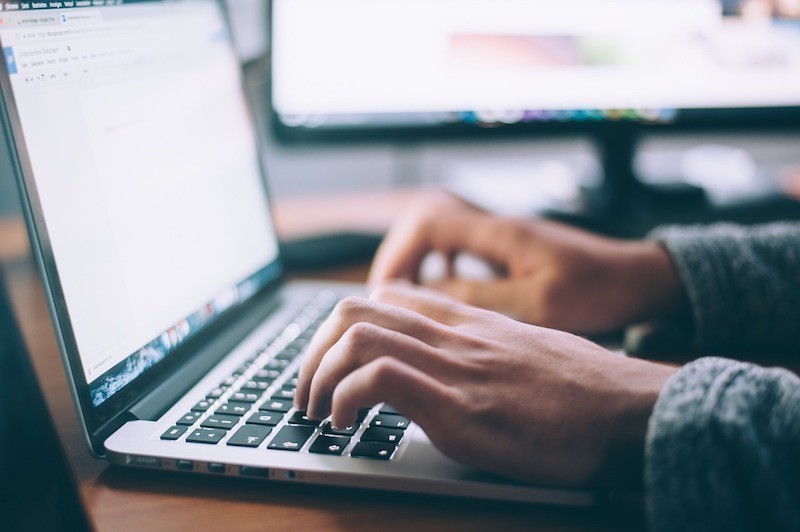 Before getting into exactly where to look for clients, I want to quickly mention a few things you should have prepared:
Ideally, you should have an up-to-date resume in PDF format that you can easily attach to emails or upload when asked. Keep it to one page to make it simple for your audience to quickly see that you'd be qualified for the work in question.
Highlight your coding skills, experience, and education. You can briefly list any unrelated work experience to show that you're responsible and multi-talented, but don't feel that you have to include that part-time job flipping burgers back in high school.
A LinkedIn profile has replaced the traditional resume in many respects these days, so it's good to also have one of these and keep it current.
A GitHub profile and/or online portfolio of your work can help convince prospective clients that you're worth investing in. If you're very active in the open-source community you'll obviously want to highlight this. If you're not a big contributor, on the other hand, it's good to at least have a few solid sample projects to be able to show that you're capable of producing clean, bug-free code.
If you're a front-end developer, having a separate online profile page where you can show off previous client work or personal projects is also quite handy. Depending on the type of development you do, clients may be very interested in the visual appeal of the final product that you can deliver for them.
Access Projects Through Iglu
As an Iglu employee, you will get access to our community of 250+ digital professionals. We can also connect you with Iglu's client network to access gigs and new opportunities.
General Freelance Platforms
General freelance platforms are an obvious place to look for freelance development jobs. Many freelance developers start out using such platforms, but then move on after they've gained a bit of experience and confidence in their abilities. The three biggest such platforms are:
The main problem with these platforms is that you'll be competing with a large number of junior devs from developing countries who are willing to accept jobs at rock-bottom hourly rates. They tend to attract the worst kind of clients—those who expect to get expert quality programmers for minimum wages.
Searching through the available jobs, you'll find many projects with unrealistic budgets and timeframes. To avoid wasting your time, filter out all the low budget jobs. Even if you were to land one, the client will almost certainly be a headache to deal with. It's better to focus strictly on the small number of high paying clients to be found.
The number one rule to follow if using any of these platforms is to not get involved in the "race to the bottom." Don't undervalue yourself by lowering your hourly rate in an effort to compete with the bottom-feeders. Stand out by marketing yourself as high quality instead in order to find the smart clients who realize the truth of the old saying "you get what you pay for."
The other main problem with the freelance platforms is they can take a large chunk from your earnings. At Upwork, the first $500 billed to any one client is hit with a 20% fee. This drops to 10% and 5% for lifetime billing over $500 and $10,000 respectively with the same client. Freelancer takes out 10% for both hourly and fixed-price jobs. Guru is slightly better, with fees between 4.95%–8.95% depending on the membership level of the freelancer.
If you're able to find a good client who needs long-term work, you can try to move off the platform to deal with them directly for future projects. You'll most likely have to complete the initial project and get payment via the platform to avoid violating their terms of service, however.
One final issue with using these platforms is that it can take some time to build up a positive reputation. Even though you may be a highly-experienced developer, when you first sign up to one of the platforms you'll have no positive ratings yet, which may cause some potential clients to overlook you.
Developer Freelance Platforms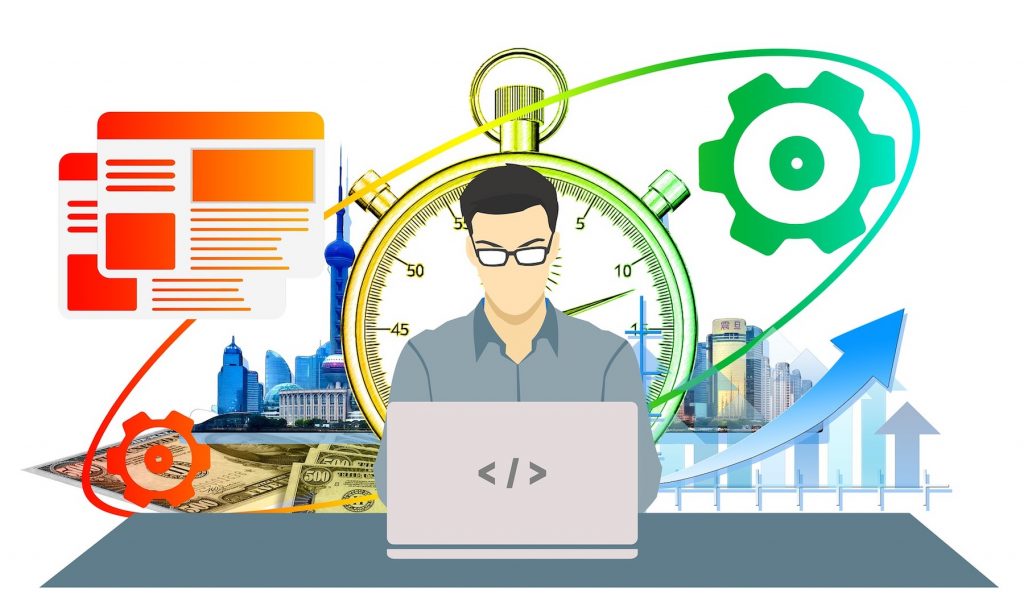 In the next category, we have platforms geared specifically for hiring outsourced programmers and development teams. The three main ones are:
The main benefit to using these platforms is that you're moving on to a higher level of client. They are generally willing to pay much better rates and are more professional to deal with than those found in the general freelancing platforms.
These platforms all have some type of vetting process to accept new freelancers, and so the clients have their expectations set higher accordingly. This of course means that you can't simply sign up and start getting jobs the same day. Joining each of these platforms can be a bit time-consuming.
Toptal and CodementorX have the most thorough vetting processes, which include interviews, a coding challenge, and test project.
Gigster hires Designers, Developers, and Project Managers through an online application and follow-up phone screening. The biggest difference with Gigster is that you'll be dealing with one of their Project Managers rather than the clients directly.
One criticism of Gigster is that all payments are calculated on a per-project basis. It's possible that this could lead to lower than expected hourly rates if the project's time was underestimated due to poorly defined requirements.
Nevertheless, if you're able to get established with one of these developer-specific platforms, it can be a good source of long-term, well-paying freelance work.
Freelance Developer and Remote Work Job Boards
This category is for websites and job boards that exist to simply connect freelance and remote developers with clients and employers. Unlike the platforms listed above, every aspect of hiring, management, and payment is entirely up to the individual parties. In many ways this makes them more ideal for freelancers who want true freedom in how they carry out their work.
AngelList
AnglelList is a website for startups to connect with both angel investors for funding and job seekers for talent. It's the first place developers should be looking to get in on the ground floor with exciting new companies. After signing up with your email address, you can upload a resume and then spend another 10 minutes or so completing your profile. Once done with that, you're able to browse through thousands of startups to find those in need of someone with your particular talents.
Many of the companies on AngelList are offering equity in addition to the usual salary, so there's also the possibility of life-changing money if you happen to join the next Amazon or Google.
You need to pay close attention to the job descriptions, however, because some of these startups are still quite low on funding and are offering equity only, with the possibility of a salary in the future if things go well.
Stack Overflow
Stack Overflow isn't just a lifesaver when fixing bugs in your code. Their job board, Stack Overflow Jobs, is also a great place to look for remote developer work. You can search through hundreds of listings by keyword and easily narrow down the results to remote positions by clicking the appropriate checkbox.
GitHub Jobs
GitHub is another indispensable developer tool that happens to have its own job board. GitHub Jobs isn't as large as Stack Overflow's board, but you can still usually find a couple hundred developer jobs listed. To narrow these down to those available for remote work, simply enter "Remote" in the location filter box.
WeWorkRemotely
WeWorkRemotely is an online job board dedicated to remote work positions. Programming jobs make up the bulk of the listings, though they also include other categories such as Customer Support, Copywriting, and Marketing. It costs prospective employers $299 a month to post a job listing, which is a good thing as it weeds out those unwilling to pay developers well.
RemoteOK
RemoteOK is another remote-specific job board, and it also charges $299 to list a job for one month. Many of the jobs found here will also be listed elsewhere, but you'll want to give it a look just in case there happens to be something unique matching your qualifications.
Authentic Jobs
Authentic Jobs calls itself the "leading job board for designers, hackers, and creative pros." Their website allows you to toggle between all jobs and those that are remote. The number of listings here seems to be quite less than some of the other options, however, but it's still worth checking out.
Craigslist
Craigslist finally got rid of their personals ads, which should cleanup the overall image of the site and make it a more attractive option for job postings going forward. It can actually be a good way to find freelance and remote tech jobs, but the way in which the site is broken up by location makes the search a bit more tedious.
To target higher-paying clients, start by searching within major US cities such as New York, LA, San Fransisco, and Seattle. Enter a keyword into the search bar on the jobs page such as "Python" or "JavaScript" and click the "telecommute" checkbox to filter down to the jobs suitable for remote workers. You can also try looking in major European, Australian, and Asian cities too. Unfortunately, there doesn't seem to be an easy way to search across all locations at once.
While searching, you'll find that the number of on-site jobs is much higher than the remote ones, so Craigslist might be a more useful tool if you live near a major city or are open to the idea of traveling to work in a new location.
Unfortunately, it's necessary to ignore some junk listings on Craigslist. Avoid clicking on any headlines that look even remotely spammy. They're pretty easy to spot if using common sense.
Networking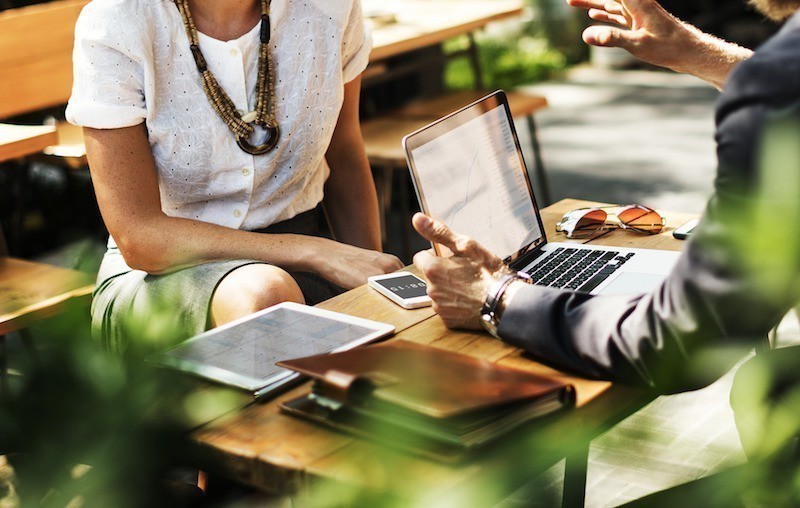 Networking is probably the best long-term method for finding new clients. The very best freelance developers find that the work comes to them simply based on recommendations from previous clients. Expand your personal connections and put out the word that you're available for taking on new projects whenever your can.
It's no secret, though, that some programmers aren't always the most outgoing in social situations. If you're the type who dreads networking events like you dread visiting the dentist then you may have to get more creative with your efforts. Twitter is one of the better social media platforms for casually interacting with strangers who share similar interests. You can also find Facebook groups dedicated to developing on various platforms, languages, and frameworks.
The entire point of LinkedIn is to be a social media platform for professional networking, so you should also put some effort there. Just keep in mind, though, that nearly everyone who approaches you directly on LinkedIn about an open job will be a recruiter rather than an actual company representative.
As for meeting new people in person, one great way to connect with those interested in your field is to attend a Meetup event. Tech Meetups on many specific topics are held in tons of cities around the world. For digital nomads, and those just looking to make new friends on the road, scouting out upcoming meetups in your next destination is a great idea.
If Thailand happens to be your next destination—or if you happen to be here already—and you're looking for a way to stay a bit more long-term and work on development projects for your own clients, check out Iglu's Relocation Program. With a community of over 250 digital professionals coming from all over the globe, Iglu is a great place to network for more opportunities too.