Cost Comparison of Your Country vs IT Offshore Outsourcing with Iglu
Attention entrepreneurs and businesses—Did you know that you could cut the cost of your next IT project by up to three-quarters by taking advantage of Iglu's IT offshore outsourcing services? Save big money on your website or mobile app without sacrificing quality. Let's see how it works…
Big savings
Since Iglu is based in Thailand, we're able to take advantage of the lower living costs here to save you money. Let's say that you have an IT project that will take about 4 months to complete with 7 staff members working on it. Iglu's quote for this sample project would be $55,000 USD, which works out to an average of $13,750 USD per month. Let's see how this compares to hiring a team to do the same project locally in Australia, Finland, Hong Kong, the UK, and the US based on the average salaries for IT workers in each of these countries. All the figures below are based on the current exchange rates in January 2017, so the exact amounts may differ slightly.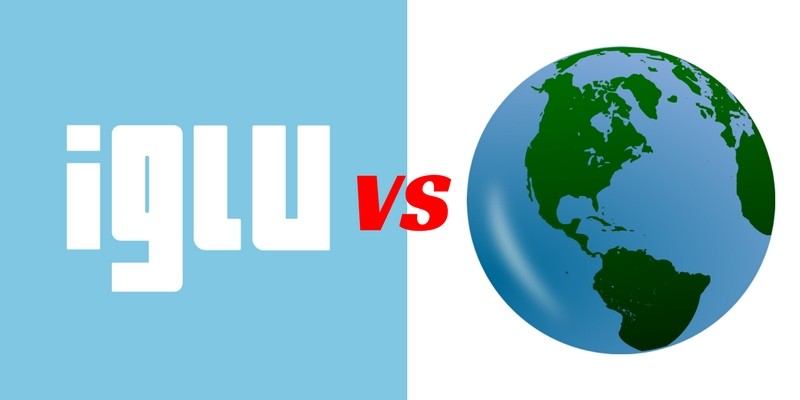 Australia vs Iglu
Industry reports show the average IT salary in Australia is now $96,652 AUD. This works out to $8054 AUD per month. With our hypothetical 7 person team working on a project, you'd be looking at $56,380 AUD per month to hire your team locally in Australia. As you can see, your project will become expensive very quickly.
If we convert Iglu's monthly quote to Australian dollars it comes out to $18,182 AUD at the current exchange rate. This ends up as just 32% of the local price.
Total savings: 68% cheaper
Finland vs Iglu
Software developers in Finland earn a median salary of €40,787 per year. This works out to €3,399 per month. If we multiply this figure to account for our sample 7 person team, we are looking at €23,793 per month to hire the team locally to work out of Finland.
When we convert Iglu's monthly quote to Euros it works out to €12,884. This makes the Iglu price 54%, or just a little over half as expensive as the cost of hiring the team in Finland.
Total savings: 46% cheaper
Hong Kong vs Iglu
The average salary for a software developer in Hong Kong is HK$248,406 per year. That comes out to HK$20,700 per month, and brings the cost of our sample 7 member team to HK$144,903 per month when hiring local Hong Kong workers to do the job.
Iglu's monthly quote for the same project would come out to HK$106,673. This would make going with Iglu cost 73% the price of the team in Hong Kong.
Total savings: 27% cheaper
UK vs Iglu
As of January 2017, the average software developer salary in the UK was £39,155. This works out to £3,263 per month. For our hypothetical team of 7 people working from the UK, you'd be looking at a total of £22,840 per month to staff your project.
With the current exchange rate, Iglu's quote for the same 7 member team would be £11,124 per month. This makes the Iglu team 49%, or less than half of the price of the UK team.
Total savings: 51% cheaper
US vs Iglu
Recent data from the Labor Department showed that software developers in the US earned an average salary of $98,260 USD. On a monthly basis, that comes out to $8,188 USD. Hiring a team of 7 developers in the US based on that average rate would come out to a whopping $57,318 USD per month.
Iglu's quote for the sample project was only $13,750 USD per month, making it just 24% the price of the US team.
Total savings: 76% cheaper
Quality Thailand developers
Many people shy away from the idea of outsourcing an IT project because they have the impression that outsourcing always means dealing with a group of developers in India, Pakistan, or China who will cut corners, abandon the project, or simply misunderstand the directions. At Iglu we have many experienced Thai-based programmers and developers from western nations: Australia, Finland, Switzerland, UK, US, etc. Communication will be no problem, and project managers will ensure that the project flows smoothly. See what some of our previous clients have to say.
Get started
Whether you need a custom built website, mobile app, database, or any combination thereof—Iglu has a host of developers in Thailand experienced in all different technologies, APIs, and frameworks at your disposal. Get in contact with us to discuss your needs to get the ball rolling.