Lauri, 24, Experienced Culture Shock When First Moving to Thailand
This is an edited translation of a Finnish language article originally appearing in Taloussanomat.
Lauri Eskola has lived in Thailand for more than a year now. However, last autumn, he started wondering if life would be better back in Finland.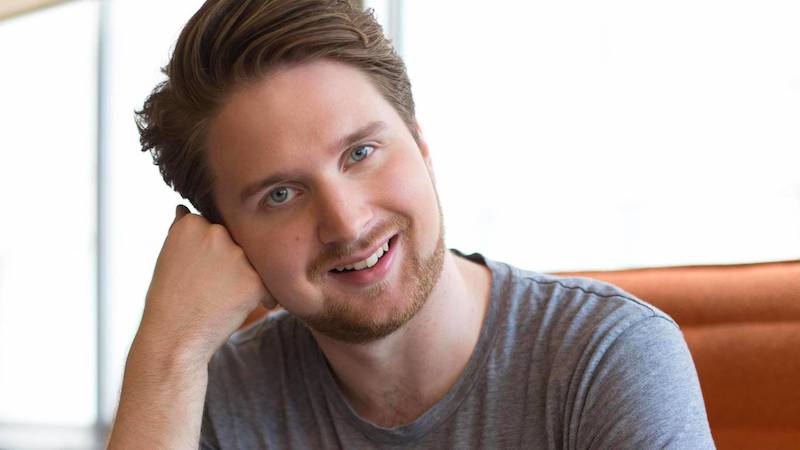 In March of last year Lauri Eskola, 24,  relocated to Thailand.
Prior to that, he had spent a year in Australia on a Working Holiday visa. During his time in Australia, Lauri also met his girlfriend.
"My girlfriend wanted to return to Thailand, her home country, and I decided to go with her. At the time, I didn't have the kind of love affair with this country that many people have. But now Thailand already feels like home to me."
After living in Thailand for about six months, though, Lauri started going through some culture shock.
"I started contemplating whether my life would be better back in Finland. Bangkok was very different from what I was used to. My family and all my friends lived in Finland, far away from me."
So Lauri decided to book flights to Finland. After a week back in his home country, his anxiety about staying in Thailand had gone.
"After my trip to the North, I realized that I really didn't want to leave Thailand. What may have also affected my thoughts was the fact that it was September, and the weather was pretty bad in Finland. I realized that my family is still there and I could visit them any time. I stay in touch with them regularly."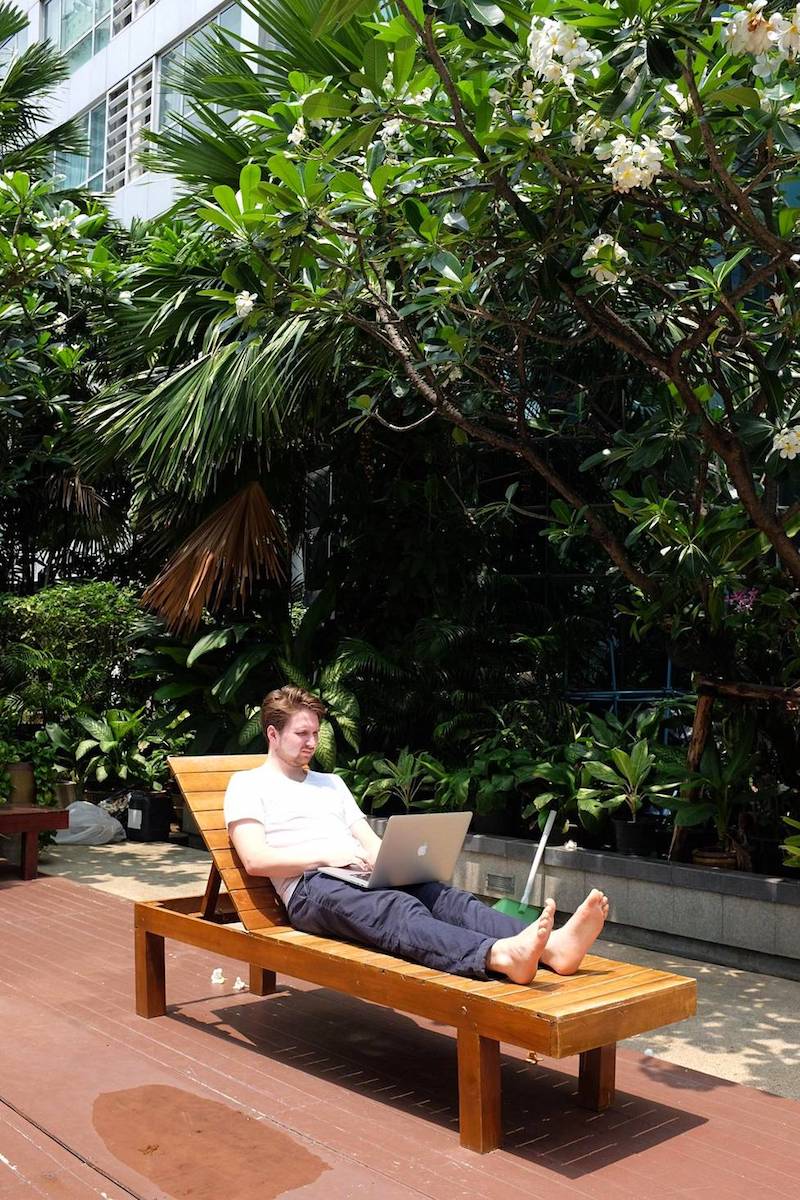 Lauri says working abroad can be a very pleasant and rewarding experience to many. For expatriates, Thailand is generally an easy place to stay.
"All you need to succeed is an open mind and some courage. And for a foodie who loves Asian food culture, Thailand is, of course, the number one country."
Iglu pays the salary, manages visas and provides office spaces
Lauri works with his own foreign client through a company called Iglu in Thailand. A few weeks ago, he changed his primary client from a Finnish company to an American business called Acquia. Lauri works in the Department of Research and Product Development.
Acquia's headquarters are located in Boston.
Lauri says that his salary is in line with the pay standards in Boston. According to him, some expatriates' expectations about the cost of living in Thailand are too high.
"If you want live here by Western standards, you will probably pay quite a high price for that. However, if you're willing to tighten your budget, it's possible to save large amounts of money in Thailand," he says.
The time difference between Bangkok and Boston is 11 hours. This gives Lauri the possibility to plan his workdays independently.
Lauri wakes up in the morning between 9-10, goes to the gym, and then eats lunch. He usually starts working at 1:30 p.m.
"I work for four hours and then go to badminton practice. In the evening, I continue working from home. I start again at about 9 p.m."
At that time, it's 8 a.m. in Boston.
Lauri usually works until midnight.
"In addition to that, I work for one more hour either in the afternoon or very late in the evening. This kind of arrangement works well for me—I get work done efficiently, but I also have spare time to train for badminton."
If you're feeling inspired by Lauri's story, visit Iglu's Relocation page to learn more about a possible move to Thailand in your own future.