Ngaai.com Makes Life Easier For Thai IT Freelancers
Iglu is happy to announce the opening of Ngaai.com, a service intended to simplify the lives of Thai IT freelancers. "Ngaai" is a Thai word that means "simple" or "easy", and the main goal of Ngaai.com is to remove all the hassle of invoicing, accounting, and having a company so that freelance programmers and graphic designers can just focus on their work.
The program is open to Thai nationals involved in tech related work who have a minimum income of 15,000 baht per month. The target individual is one interested in entrepreneurship who has been discouraged by the high threshold of starting a business.
It is also ideal for someone who wants to test out a business idea before investing in starting up a new company. A third candidate is a freelance programmer or designer going after bigger clients. In many cases Thai clients require to be invoiced by a Thai company, and the Ngaai.com program will allow independently working programmers to do that.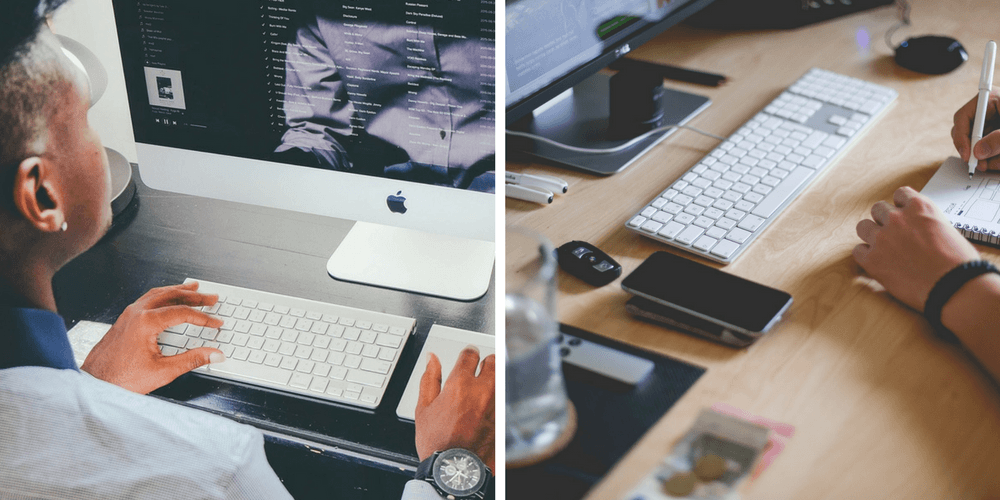 Joining the program doesn't require any fixed monthly cost from the freelancer. Instead, participation is based on a flat fee of 5% of client invoices. It is arguably a small amount when considering how much it can streamline a freelance developer's workflow.
Benefits of joining Ngaai.com
Invoice clients through a Thai company
Bookkeeping and accounting done for you
Annual personal income tax report (if all income is invoiced through Ngaai.com)
Use of office space in Chiang Mai or Bangkok with high speed internet and meeting rooms
Establishing monthly income from a company (useful when applying for a loan, credit card, or travel visa)
Membership in an IT community for sharing ideas and new opportunities
In short, Ngaai.com will take over all the headache-inducing administrative duties and paperwork, leaving the freelancer more time to do what they do best—designing websites, building databases, or coding applications.
If you have any Thai friends that you think might benefit from this type of service, send them over to Ngaai.com to check it out.
Learn More About Ngaai.com here
ง่าย ดอท คอม ทำให้ชีวิตของไอที ฟรีแลนซ์ ง่ายขึ้น
อิกรูมีความยินดีที่จะประกาศการเปิดตัวของ ง่าย ดอท คอม บริการที่มีจุดมุ่งหมายที่จะทำให้ชีวิตของไอที ฟรีแลนซ์ง่ายขึ้น โดยจะให้บริการงานที่น่าปวดหัวต่าง ๆ เช่น ใบแจ้งหนี้, ระบบงานบัญชี, การจดทะเบียนจัดตั้งบริษัท โดยที่นักโปรแกรมเมอร์และกราฟฟิคดีไซน์เนอร์ทั้งหลายไม่ต้องกังวลกับเรื่องเหล่านี้อีกต่อไป และสามารถโฟกัสเฉพาะงานของตัวเองเท่านั้น
โปรแกรมนี้เปิดสำหรับผู้ที่มีสัญชาติไทยที่มีรายได้จากการทำงาน 15000 บาทต่อเดือน โดยมีจุดมุ่งหมายให้ผู้ประกอบการที่ยังไม่อยากจัดตั้งและลงทุนทำธุรกิจ
หรือสำหรับบางคนที่ต้องการจะทดลองทำธุรกิจเป็นของตัวเองก่อนการลงทุนในการเปิดกิจการ หรือสำหรับฟรีแลนซ์โปรแกรมเมอร์หรือดีไซน์เนอร์ที่กำลังมีจำนวนลูกค้าที่มากยิ่งขึ้น หรือในกรณีที่ลูกค้าต้องการใบแจ้งหนี้จากบริษัท ง่าย ดอท คอม จะช่วยให้คุณทำงานของคุณได้อย่างอิสระ โดยไม่ต้องกังวลใจกับเรื่องเหล่านี้
เข้าร่วมโปรแกรมนี้กับเราโดยไม่ต้องเสียค่าบริการรายเดือน คุณเพียงแค่จ่ายค่าบริการ 5% จากยอดใบแจ้งหนี้ของลูกค้าของคุณ ด้วยค่าบริการเพียงแค่นี้เป็นเพียงส่วนเล็ก ๆ เมื่อคุณได้ลองพิจารณาว่ามันจะยุ่งยากมากแค่ไหนหากคุณต้องจัดการขั้นตอนและระบบการทำงานทุกอย่างเหล่านี้เพียงคนเดียว
ประโยชน์ที่คุณจะได้รับ
ใบแจ้งหนี้ที่ออกโดยบริษัทไทย
งานเอกสารและระบบบัญชี
จัดทำรายงานการเสียภาษีบุคคลธรมดา (หากรายได้ทุกอย่างมาจากการออกใบแจ้งหนี้ผ่าน ง่าย ดอท คอม)
พื้นที่ในการทำงานทั้งสำนักงานที่เชียงใหม่หรือกรุงเทพ พร้อมระบบอินเตอร์เนทความเร็วสูง และห้องประชุม
ระบบการจ่ายเงินเดือนจากบริษัท (เป็นประโยชน์มากหากคุณต้องการทำเรื่องกู้เงินกับธนาคาร, สมัครบัตรเครดิต หรือ สมัครวีซาท่องเที่ยว)
ร่วมสังคมแห่งเทคโนโลยีในการแลกเปลี่ยนความคิดและโอกาสใหม่ ๆ
ง่าย ดอท คอม จะรับผิดชอบงานที่น่าปวดหัวทุกอย่างจากคุณ ไม่ว่าจะเป็นงานบริหาร งานเอกสาร ปล่อยให้ฟรีแลนซ์อย่างคุณได้ทุ่มเทกับงานของคุณได้อย่างเต็มที่
หากคุณมีเพื่อนที่เป็นคนไทยที่คุณคิดว่าเค้าเหมาะกับบริการนี้ ให้พวกเค้าเข้าไปดูเพิ่มเติมได้ที่ Ngaai.com
ศึกษาข้อมูลเพิ่มเติมได้ที่นี่