For many developers, one of the biggest advantages to our line of work is the freedom of movement we enjoy. If you've got your laptop and a good internet connection, you can work on developing websites, databases, and mobile applications anywhere from London to Bali.
Staying productive while you travel, however, can sometimes create an extra challenge. To help everyone keep up their best work on the road, here are 21 tips for developers to work and travel without losing productivity.
Healthy Body = Healthy Mind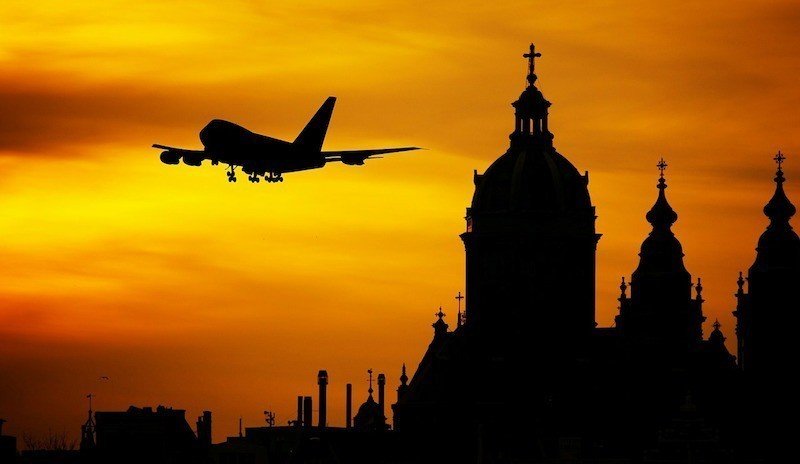 1. Go west!
When traveling between North American and Asia, you're going basically half-way around the globe, so the travel time shouldn't be much different whether heading east or west. The big difference, however, is in how your body responds to the change in time-zones.
Numerous studies—and the experience of millions of travelers—all agree that jet lag is more taxing on the body when flying from west-to-east than in the other direction. This is because it's easier for your internal clock to extend the day than to shorten it.
If you're thinking about doing an around-the-world trip to see a half-dozen countries, chose a westward route to limit your jet lag damage along the way.
2. Get enough sleep
Aside from jet lag, it's important in general to stick to a good sleep pattern. Lack of sleep can cause all sorts of health problems, but for developers in particular the short-term effect of not getting enough sleep is an inability to concentrate and work efficiently.
Staying up late isn't necessarily evil. The more important thing is to go to sleep and wake up at approximately the same time each day. Consistent sleep hours allow your body to maintain healthy hormone levels. This in turn helps your brain function optimally.
3. Drink in moderation
When traveling, there can be a temptation to consume more alcohol than you normally would. Just because an international flight serves free drinks doesn't mean you need a beer with your breakfast.
Working with a hangover can be much worse than just trying to get by on a lack of sleep. So if you go out on the town when traveling, just remember to stick to a sensible limit.
4. Stock up on healthy snacks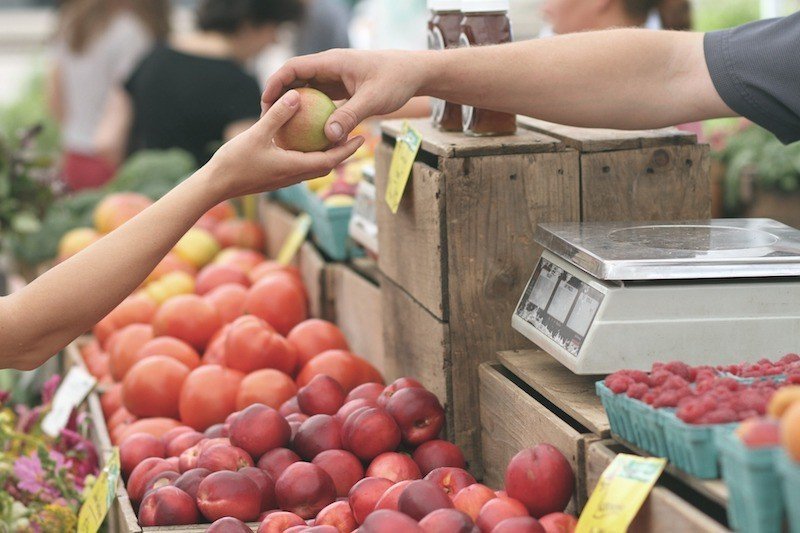 Locate a supermarket or local fresh market and stock up on some fruit and other healthy snacks to keep in your hotel room. When traveling, it can be easy to slip into bad eating habits by filling up on greasy restaurant food at meals or reaching for convenience store junk food when hunger strikes suddenly.
Keeping some fruit on hand will give you a low-calorie energy boost to fuel brain activity, along with vitamins to keep your body healthy and fiber aid in digestion.
5. Get some exercise
A good workout triggers a release of endorphins, reduces stress, and makes you feel invigorated to take on whatever comes your way. It is easy to fall off from a workout routine when traveling, though, so try to find a way to get your exercise in while on the road.
Choosing a hotel with a swimming pool and/or fitness room can help make exercise convenient. Or if running is your thing, check for local parks near the area you'll be staying in.
A brisk walk is another good way to get the blood flowing, and moving around on foot also gives you a good chance to explore the local neighborhood and get familiar with your surroundings.
Be Prepared, Be Organized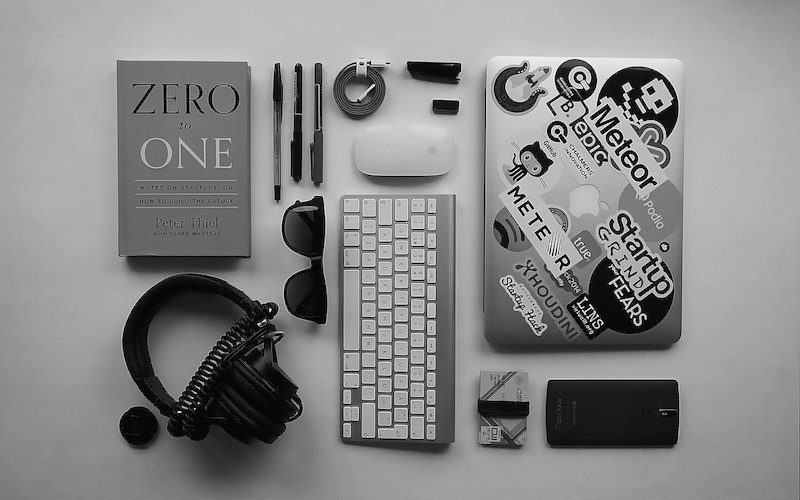 6. Have all travel documents in order
Print out copies of any travel documents (flight itineraries, hotel bookings, etc.) that you may need and keep them all in one place. Being organized helps you save time and not feel stressed when traveling.
7. Web chick-in for flights
Whenever possible, complete the online check-in with your airline. By avoiding possible long lines at the airport check-in counter you reduce shorten time you need to arrive at the airport before your flight, which gives you a chance to get more done beforehand.
Side note hack for long haul flights: Consider purchasing a good quality eye mask and a set of noise-canceling headphones. The noise the droning jet engines or crying kids can be sleep killer.
8. Carry-on only
If you can manage to do it, try to pack everything you need in your carry-on baggage. Traveling without any checked-in bags lets you take full advantage of web check-in. This is most noticeable when flying out of Chiang Mai airport. For a domestic flight, with a pre-printed boarding pass in hand and no check-in bags to worry about, you can literally leave your front door and step inside the aircraft in under a half-hour.
You'll also save lots of time at your destination by not having to wait around at the baggage claim carousel. Traveling lighter also makes it much easier to use public transportation options when going to and from airports.
9. Buy a universal adapter
Of particular importance when visiting a new country for the first time is to check beforehand what electrical adapters you might need and plan accordingly. Nothing is worse than running out of power on your laptop only to find out that the electrical outlets in your hotel room have funny shaped holes that don't fit the pins on your charging cord.
The easiest way to be prepared for nearly any situation is to pick up a good universal travel adapter. A high quality universal adapter will become your best travel buddy for many years, so it's better to spend a little extra to get the best one available rather than the cheapest.
10. Never leave your laptop and phone chargers behind
When stepping out of your hotel room in the morning to get some work done in a nearby coffee shop you may be tempted to leave your laptop charging cord behind, thinking that it's just extra weight and you've got a full charge anyways. However, with Murphy's Law in full effect, you find out that you need to do a bunch of video-intensive work that sucks your battery dead and a sudden rainstorm has you stuck in the shelter of the coffee shop far longer than you'd originally planned.
11. Got your gadgets?
Don't leave home without any gadgets that could be critical in keeping up your productivity. This could be something as simple as taking along a mouse rather than forcing yourself to rely on using your laptop's track pad.
For many developers, having plenty of screen real estate is essential for working efficiently. If you fall into this boat, investing in a portable external monitor is a sound decision.
Choose Your Accommodation Carefully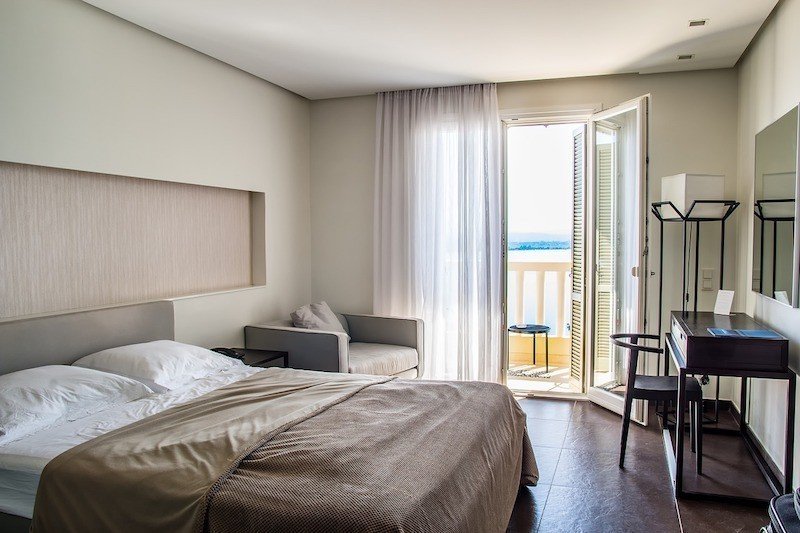 12. Plan ahead of time where you'll stay
This might seem obvious to some, but you'll certainly save time upon arrival at your destination by having accommodation booked ahead of time. Have the name, address and phone number of your hotel handy so you can show your taxi driver, and off you go.
13. But consider only paying for the first night or two
If you're traveling to a place you've never been before, strongly consider booking only the first night or two ahead of time to avoid wasting money on accommodation that doesn't meet your expectations. If your goal is to get work done as you travel, it won't help to find out that the hotel's WiFi is impossibly slow or that a noisy karaoke bar right across the street keeps you up until 3 AM every night.
The exceptions to this rule are when you're headed somewhere during peak demand season or when you've come across a room discount that's just too good to pass up.
14. Avoid the most touristy areas
Try to avoid staying in the most heavily touristy areas where you'll be surrounded by people on holiday intent on partying. Your sleep is likely to be disturbed by loud bars and drunk people making noise late into the night. And during the day you might have trouble getting focused and motivated when you see everyone around you in beach attire, sipping cocktails, and generally going about with a festive attitude.
15. Ask for internet speed screenshots
If you want to book a place ahead of time, and usable WiFi is critically important to your work, you can try contacting the hotel and asking if they can send you a screenshot of the internet speed from a website such as SpeedTest.net.
16. Place facilities over price when considering hotels
When choosing a hotel, don't be afraid to spend a little extra money if by doing so you get a place with superior facilities. For example, just having a nice work desk in your hotel room can make a huge difference in how much you can get done during a trip. Also, having access to a pool or fitness room in the hotel can really help you keep up with an exercise routine, which benefits your mental health as well.
Location is another important consideration. Is it near public transportation? Is it close to the office or venue where you need to attend a meeting or conference? Sometime you can save money by staying out in the suburbs, but the extra hassle and extra time wasted in getting where you want to go ultimately negates the lower price.
17. Think about slow travel
By traveling slowly, for at least one month in each location, you're able to develop some familiarity with the places you visit. You can settle into good, productive routines such as taking a working brunch at the same cafe each day. Slow travel also means that you spend a smaller percentage of your total time in airports, on flights, and moving around to and fro.
Get some knowledge on the place you're going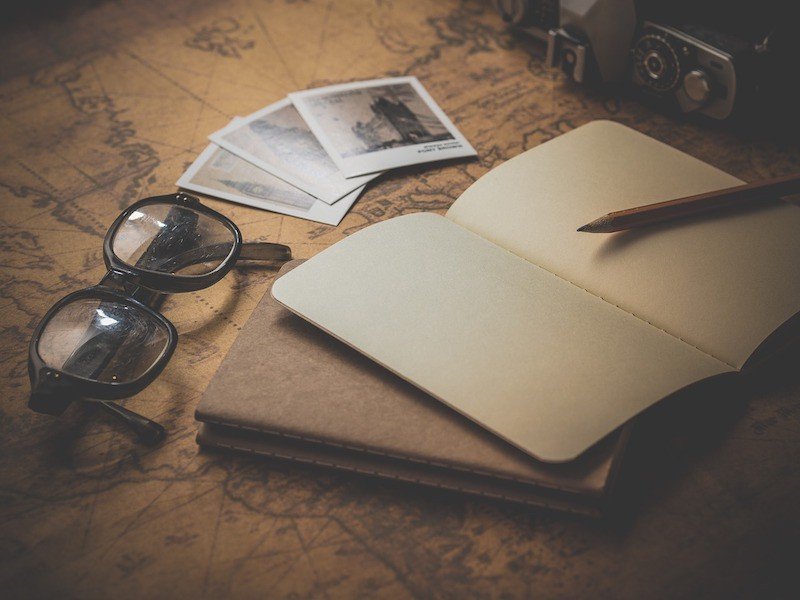 18. Check out Nomad List
Nomad List is a helpful resource for exploring destinations popular with Digital Nomads and anyone else who wants to work and travel. Every city is rated on such factors as internet speed, cost of living, safety, air quality, nightlife, and friendliness towards foreigners. You can also find plenty of information on co-working spaces and other places to work from in each location.
If you sign up as a paying member, you get to participate in their chats and forums with a large community of other nomads.
19. Research Co-working spaces in cities before traveling
Coworker.com is another great resource for getting information on places to work from while you're on the road. Sometimes you just want to have a real desk with reliable WiFi instead of dealing with the unpredictability of working out of coffee shops and hotel rooms. Check out available co-working spaces in the city you'll be visiting to better plan your accommodation to reduce commuting time.
Be Smart When Planning Your Travel Times
20. Travel when you don't need to be available
If you're in the habit of working normal office hours Monday-Friday, then strongly consider picking evenings or weekends for your flights. This way your time spent traveling doesn't directly cut into your regular working hours.
Even if you say to yourself that you'll make up for your afternoon flight by doing some extra work later that evening, you may find that you get much less done when trying to work during hours that fall outside of your usual routine.
21. Be careful about early morning flights
It might seem like a good idea to take a morning flight, but make sure that you take into consideration the total time needed to travel to the airport and check-in, etc. Often, catching a 7:30 AM flight means that you have to wake up at 4 AM, and you spend most of the day battling exhaustion because you simply didn't get enough sleep for your body and brain to function well.
Hopefully, you can take away something from these 21 tips to become a more productive developer while traveling.