Snow Bricks LLC is the newest and latest addition to Iglu's network of companies, with a presence in the cities of Hue and Da Nang as a start. Iglu Vietnam focuses on providing a wide variety of Digital Consulting, IT and BPO (Business Process Outsourcing) services to clients worldwide.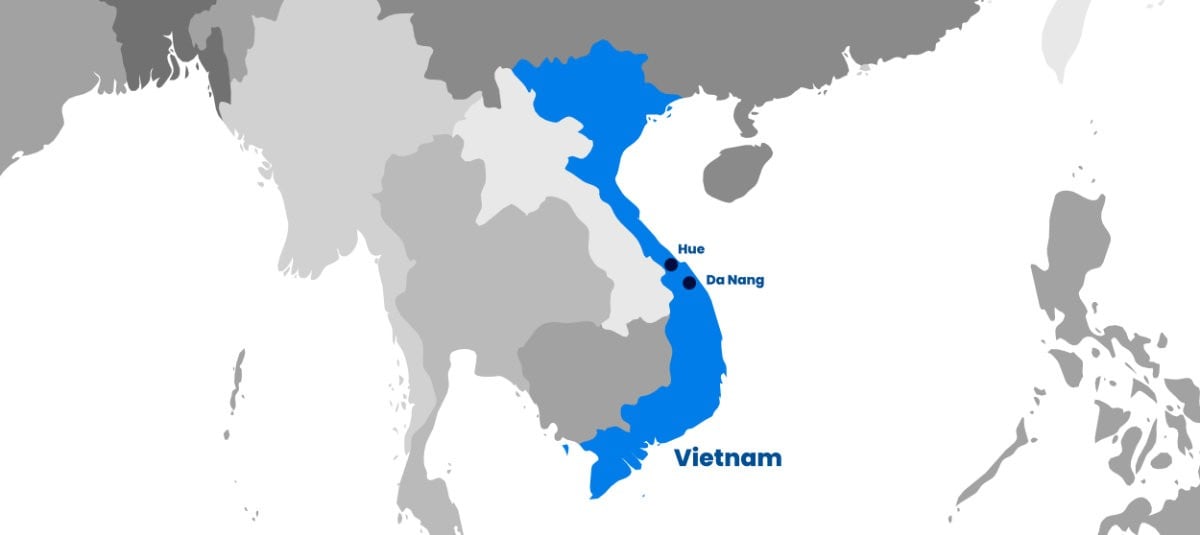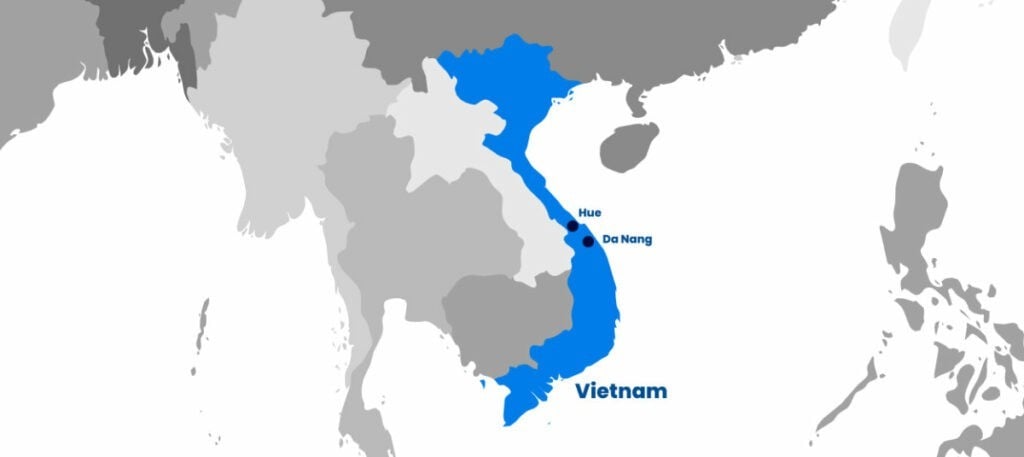 Vietnam paints the quintessential portrait of "Indochina"—a land of craggy, limestone mountains overlooking rice paddies, where workers in conical hats bend low to collect the harvest. But take another look and these same hats are sold to throngs of tourists on the streets of Da Nang, below the pulsing neon lights of beachside hotels. Ancient pagodas and noodle stalls clash with modern cafes and motorcycle taxis in a tropical swarm of unique sights, sounds, and smells.
Vietnam has woken up from its French colonial and war-torn past to become one of the fastest-growing economies in the world. With an average annual GDP growth of 7%, Vietnam is surging into the 2020's with a boom in high-tech manufacturing exports leading the way. With a young, well-educated, and plugged-in workforce and consumer base, Vietnam is an exciting location for talented digital experts to seek new opportunities and experiences. 

Iglu specialists have the option for a combination of a base salary and PRP, based on a generous revenue-sharing model.


All foreign employees at Iglu VN receive a Temporary Business Visa, Work Permit and Residence Permit to work legally in Vietnam.

Enjoy networking and collaborating with our community of over 250 digital professionals.

You will receive access to Vietnamese social security, with free access to government hospitals.


Office access in Hue will be provided by Iglu. In Danang, co-working space access provided.

Iglu employees have discounted access to selected co-working and co-living spaces in Southeast Asia and discounted global private health insurance with Luma Health.
HueCIT (Thua Thien Hue Center for Information Technology)
T3-05, 6 Lê Lợi, thành phố Huế, Thừa Thiên Huế, Việt Nam
As the former imperial capital of the Nguyen Dynasty, Vietnam's central city of Hue contains a number of attractions for those wishing to soak up its historic charms. At the same time, the city is rapidly modernizing with sustainable development in mind, under a master plan emphasizing industry, culture, tourism, healthcare, science and technology.
With historic monuments centered along the Perfume River, Hue's tourism scene ensures a wide selection of restaurants, bars, and cafes to suit international tastes, while its citizens are especially proud to showcase their own unique local culture and "imperial cuisine".
Good value accommodation is plentiful in Hue, especially in the highly walkable downtown area. As a medium-sized city of half a million, Hue presents many opportunities for the expat who wishes to immerse themselves in a new culture and experience the "real Vietnam". Hue is also blessed with a number of nearby beaches and the Hai Van Pass—one of the most breathtaking coastal roads in Asia.
Da Nang sits smack in the middle of Vietnam, lacking the smog of Hanoi and stifling heat of Ho Chi Minh City, it's the perfect medium-sized city from which to enjoy everything Vietnam has to offer.
This is a city that really feels alive—fed by the Han River with its Dragon Bridge and graced with My Khe Beach, a 30km stretch of some of the finest sand on the Pacific Ocean—all with the 100m tall "Lady Buddha" (the Bodhisattva of compassion Quan Am) overlooking from the mountainous Son Tra peninsula.
Da Nang hits many sweet spots that make it such a great place to live—bustling yet not overly crowded; all the chill vibe of a beach resort with a white-collar urban center; near the sea and mountains, with year-round warm temperatures and breathable ocean air; an extensive coffee culture with everything from street-side stalls to artsy modern cafes with super-fast WiFi. Whether you choose to live near the touristy beach area or the lively city center, accommodation is both plentiful and affordable.