Red Orange Co Ltd is our largest company with offices in Bangkok and Chiang Mai. Our Thai company specialises in providing software consulting and business process outsourcing services to companies of the Iglu network and local clients in Thailand. We are one of the largest remote working communities in Thailand with over 200 employees in the Kingdom.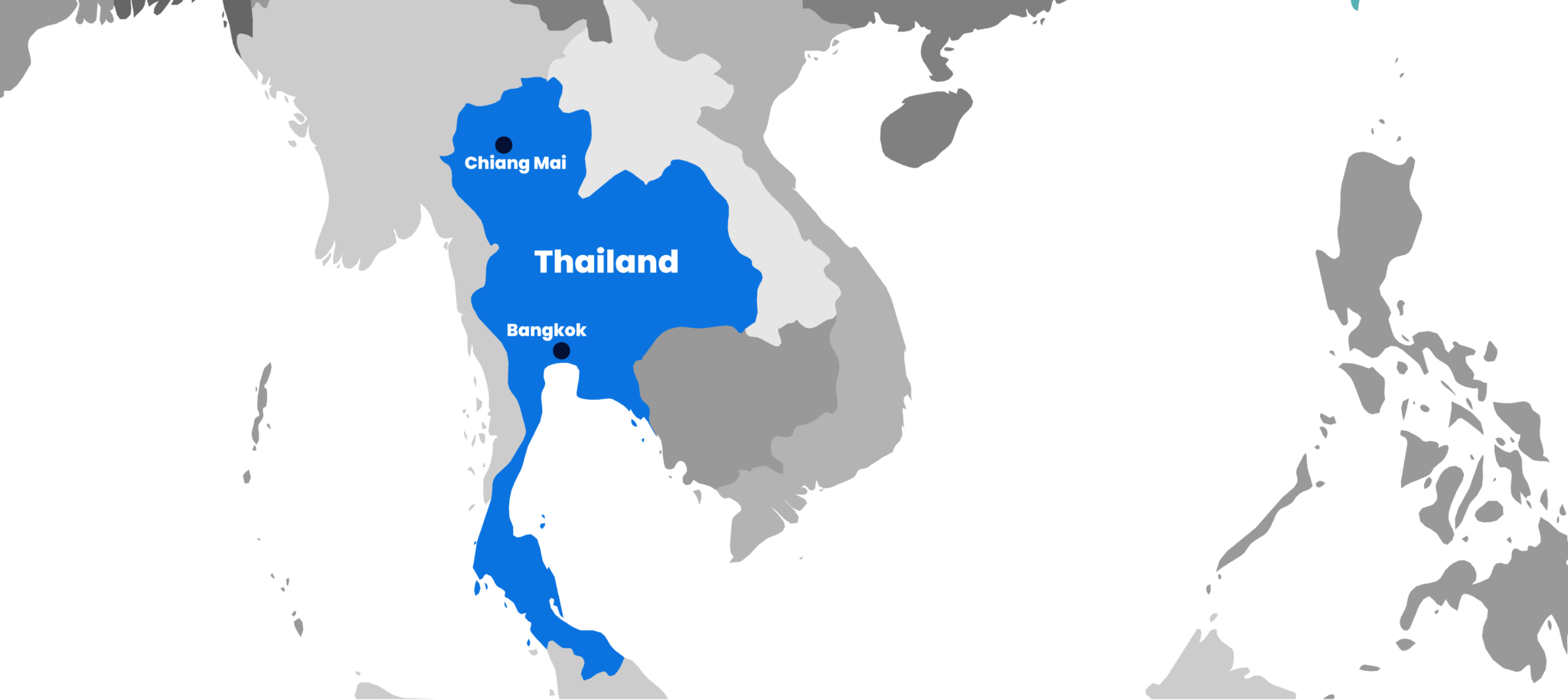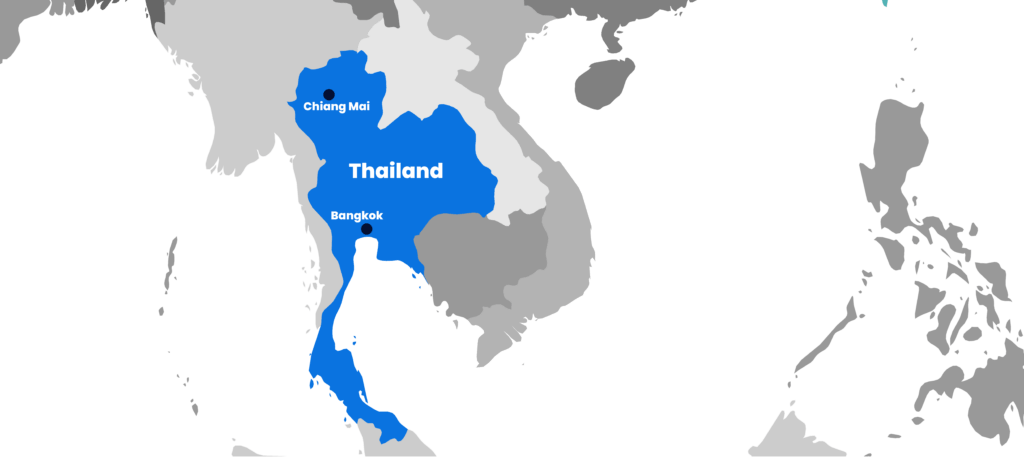 Thailand has a long-standing reputation for being both a popular tourist destination and a second home for foreigners (known as "farang" in the local tongue). Thais are reputed as being kind to farang, making assimilation so much easier. That, combined with a bustling modern capital in Bangkok, makes the Kingdom of Thailand a top choice for a change of scenery for the budding globetrotter.
The Thai economy, currently driven by private consumption and fixed investments linked to infrastructure and tourism, is expected to grow steadily at a rate hovering around 4% annually. As with the rest of the world, more Thai sectors are becoming digitized, providing growth opportunities for tech-savvy experts. Therefore, the most optimal time to make your move to Thailand is now.

Iglu specialists have the option for a combination of a base salary and PRP, based on a generous revenue-sharing model.


You will receive a Social Security card that gives free access to a selection of private and public hospitals.


The Iglu team makes sure you can settle in easily and start your new job smoothly.

Iglu organises mixers, weekly Thai lessons, knowledge-sharing workshops and yearly company trips.

Enjoy networking and collaborating with our community of over 250 digital professionals.

Our employees receive discounted access to private health insurance, selected co-working and co-living spaces,  mortgage rates and online courses.
10/34 & 10/36 Floor 1A Trendy Building Sukhumvit Soi 13 Bangkok 10110
The nation's capital, Bangkok, is an urban playground sprawling with shopping malls, edgy bars and a food scene that rivals any first-world city. Like no other, Bangkok caters to its large expat community delivering a rich social and work-life experience. Wifi is stable, fast and plentiful, making online work a breeze.
Bangkok has a well-established and air-conditioned modern public transportation system (both BTS Skytrain and underground MRT) that covers the vast metropolis, offering a welcoming relief from the sweltering heat and traffic congestion that Bangkok is famous for. 
Accommodation that suits all budgets is available. Many expats opt for high-rise condominiums with breathtaking views of the "Blade Runner-esque" skyline. One thing is for sure, you will never be short of something to eat or something to do in such an energetic city.
91/11 Moo 5 T. Suthep, A. Muang Chiang Mai 50200
Iglu's Chiang Mai office is located on the southwest side of town, surrounded by lush greenery right next to the mountains. The office is easily accessible from the city center with just a short drive along the Canal Road. The nearby Wat Umong neighborhood is the new hip area with plenty of cafes and restaurants catering to the local student population.
Located in Northern Thailand, Chiang Mai is a transient city for employees looking for a more relaxed atmosphere than Bangkok, and still enjoy good blend of the exotic and the familiar. Surrounded by mountains, the old city has around 300 Buddhist temples with golden spires scattered across town.
Rich in culture but also full of modern conveniences, there are plenty of choices for cheap eats, coffee, and shopping. Another benefit of living in Chiang Mai is that it's easy to get around, due to its compact size.
Chiang Mai boasts fast and reliable Internet at coffee shops and co-working spaces, where abundant networking opportunities with online global citizens can be found. Accommodation in this city is more affordable than the nation's capital, making it a popular spot for extended stays among avid travelers, freelancers, families and locals alike. Due to its significant digital community, Chiang Mai is considered to be the digital nomad capital of the world.