Looking for a reliable partner who can scale to your needs?
Iglu has the experts and experience to boost your projects and business processes.
Do you need to scale up fast? Or are you looking for resources on-demand? Whether you need a single expert or a complete team, we've got you covered. Our talent pool is scalable, flexible, and globally-sourced. Let us round-out your workforce.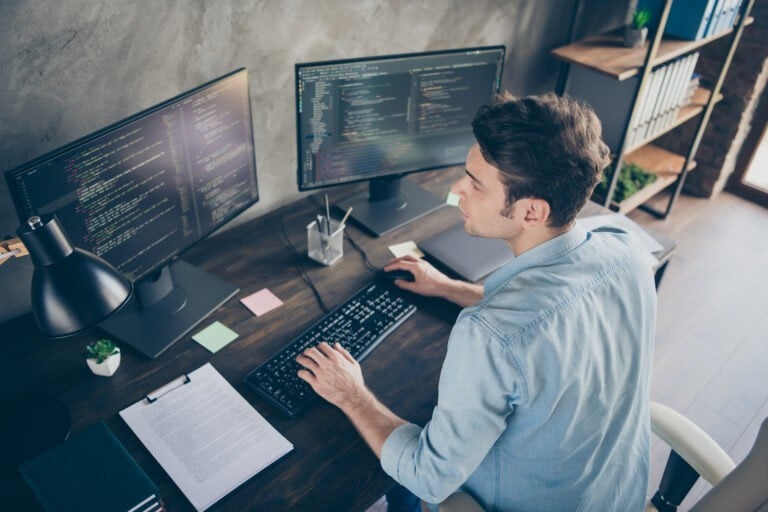 Think of us as your modular workforce. If your team is missing an expert or a skill set, our talent can fill the gaps. Whether you're tooling up to begin a project or work is already underway, consider our people, your people.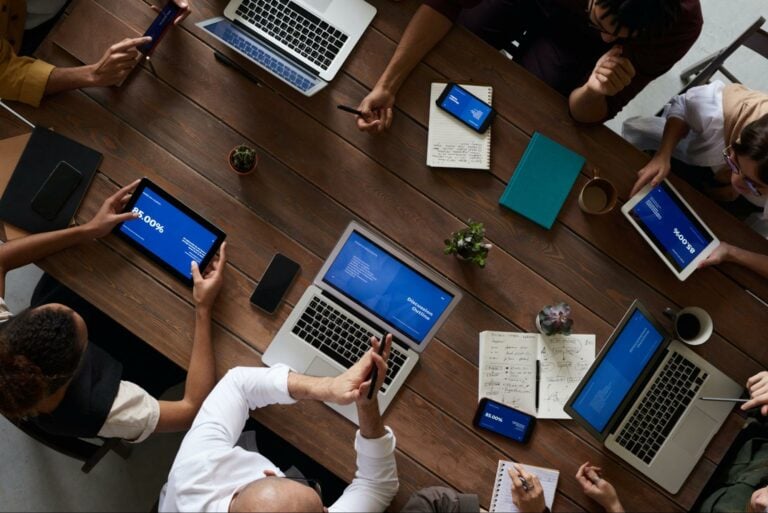 When you want to tackle something you're not regularly staffed for, we can help you stay lean. We assemble carefully-chosen resources at scale so you can avoid the weight of HR. You get the best. We handle the rest.
Arctian™ Managed Projects and Services
If you're taking on a software project or looking for a reliable IT partner, you've come to the right place. Our services in development, migrations, consulting and more are all performed by specialized experts—at competitive rates.

Cloud Services & Strategies
Making the jump to the cloud can feel like a leap of faith. With a partner who knows both the landscape and your business, it can simply be a smart decision.
We work with you to understand your needs and develop a personalized cloud strategy to fit them.
With us, you can maximize efficiency while minimizing disruptions—without ever sacrificing your security.

We can build the tools you need for success.
AWS, Microsoft Azure and Google Cloud Platform have paved the way for rapid prototyping of new cloud-native apps, and our team knows how to leverage serverless development to our clients' benefit.
Whether it's a custom utility or a customer-facing app, our team has the skills to deliver.

Engage your customers and empower your team—around the world and on every screen. A strong base on the web can boost your business to the next level. 
With advanced web technologies and superior marketing strategies baked into your site, we can help you go even further.
Beyond branding, a custom web app built by Iglu can bridge systems, creating cloud-based custom tools for your employees. 

IT Outsourcing & Cloud Ops
Technology can be your biggest asset, but managing its infrastructure can easily take over your day-to-day. We can help with that.
Our team will get you fully set up, implement active monitoring, and stay on call to prevent issues that would otherwise threaten your productivity.
We're experts across the spectrum of modern platforms, with Microsoft, Google and Amazon firmly in our tool belts.
Business Process Outsourcing (BPO)
In an increasingly modular and remote business world, not everything needs to be built-in. Our sales and service teams in Thailand and Vietnam are created specifically to support global businesses. They deliver results, savings and continuity while you narrow your focus—and resources—to your core business.

Scale up your reach while scaling down costs, exposure and energy. Relocating your sales team to Thailand or Vietnam with Iglu means all of the above.
With your sales team as a service provided by Iglu, you can cut way down on per-employee expenses while employees benefit from better earnings-to-expense ratios.
You'll reach new markets by leveraging talent in different time zones, and lightning fast staffing scalability means your costs stay optimized.

Customer Services Outsourcing
Why not base your service staff in a market that appreciates customer service work?
We didn't (only) choose to base ourselves in Thailand and Vietnam for the weather. While in western countries the office is losing its allure, professionals here are motivated to have jobs helping customers—and it shows.
Relocate your service team with Iglu for zero language barriers, happier staff, and unbeatable savings. Your customers will thank you, too.
Experience
We have a track record of attracting the world's best talent. Our employees have an average of 15 years experience in the tech industry and we have spent the last 10 years mastering the effectiveness of remote work. All this experience is waiting to be applied to your next project.
Diverse talent pool
With over 200 employees from 37 different nationalities, we are proud to represent a robust team of talented professionals with a wide variety of digital skills and native languages. Our employees range from senior talent with decades of experience to junior employees for more affordable solutions. Not only are we experts with the mainstream tech stacks, but we also have specialists in some of the most exotic programming languages.
Competitive prices
High-quality services from experienced professionals always come at a price. But thanks to our commitment to maintaining low overhead and administrative costs, plus our access to cost-effective resources, we are able to offer better rates than comparable digital agencies. Our unique performance-related pay model enables us to work on lower margins compared to our competitors.
Flexible solutions
In today's ultra-competitive tech market, talented digital specialists with the right mix of skills for your needs are quite scarce, and hiring them full-time can be expensive. Through a strategic alliance with Iglu, we provide the talent and digital solutions you need on a flexible basis that suits your budget.
Productive talents
Iglu maintains a highly productive and agile work culture with a properly incentivized performance-related pay model, which means we have more motivated employees compared to traditional software development agencies. We ensure that our employees have the resources they need to deliver the right solutions to your business on time and on budget.