NB: This post is an informational article only to help those considering relocating their elderly parents to Thailand.

We DO NOT provide these services.
Please find links and contact information to care facilities within this post.
For those thinking of relocating to work in Thailand, the situation can become more complicated if you have elderly parents. As your parents age and lose their ability to live completely independently, you naturally want to be close to them to make sure they're getting the best care possible. At the same time, you realize that every moment you spend with your parents is precious, and having them near will enable you to share more quality time together during their remaining years.
A natural conclusion is to relocate your elderly parents with you to Thailand as well. There are other reasons besides time and distance that make assisted living in Thailand for your loved-ones a good choice. One huge benefit is the cost advantage. Due to the lower cost of living in Thailand, your elderly parents can live in comfort and receive personal care for a fraction of the cost they'd pay in most western countries.
Weather is another factor. The long, dark and cold winters of Europe and North America are bad enough when you're young and fit. But when your bones ache and your mobility is limited, who wants to spend any more time trudging through snow and ice? Wouldn't it be better to wake up to bright tropical sunrises, where flowers bloom year round, and green coconut palms are ever-present?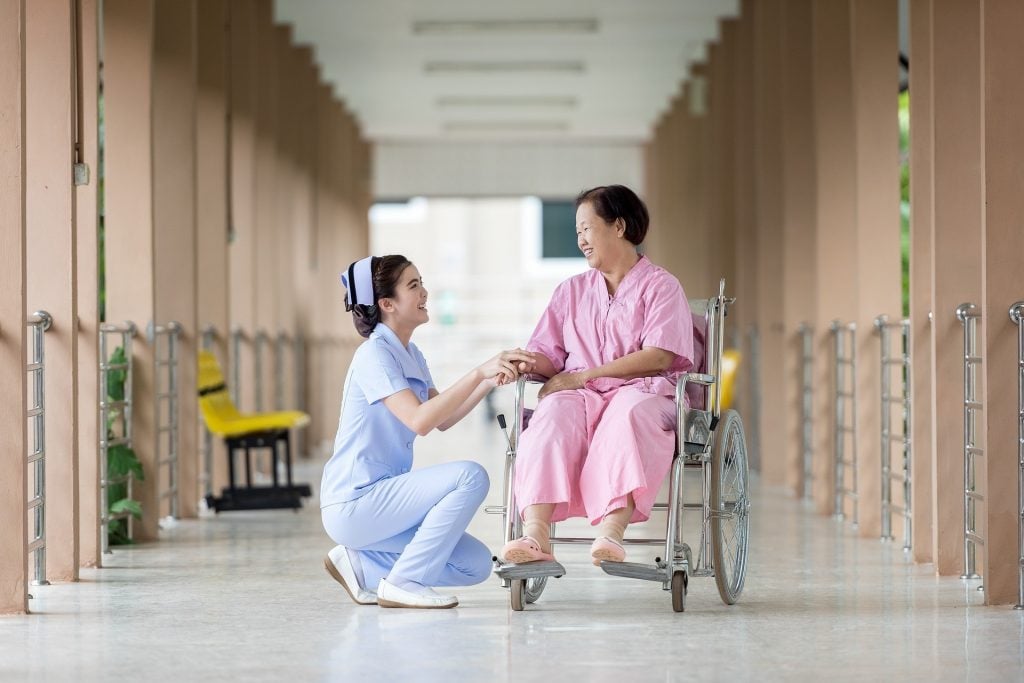 An additional benefit to relocating your parents to an assisted living facility in Thailand is that they can enjoy a higher quality of life with more personal attention. Due to lower operating costs, care facilities in Thailand are able to dedicate a greater number of qualified nursing staff per resident. And instead of occupying a room in a stuffy nursing home, care facility residents in Thailand can enjoy living in their own luxury villa. Group activities and excursions can also be much more interesting in Thailand than back in your home country. Depression and boredom go hand in hand, so there's no better way to support good mental health for the elderly than to put them in a stimulating environment.
Dedicated care facilities for the elderly are much fewer in number in Thailand compared to western countries due to the traditional way of taking care of elders in Thai culture. In most Thai families, older relatives are looked after by the younger generation in a home environment. Elderly Thais tend to live with one of their adult children, and so there is not such a great demand for retirement homes and assisted living centers. That said, Thailand's elderly care facilities largely cater to foreign residents and offer great value. Furthermore, due to the respect given to the elderly in Thai culture, you can be sure that Thai nurses and nursing aides will give your loved-ones the best attention.
Thai Retirement visas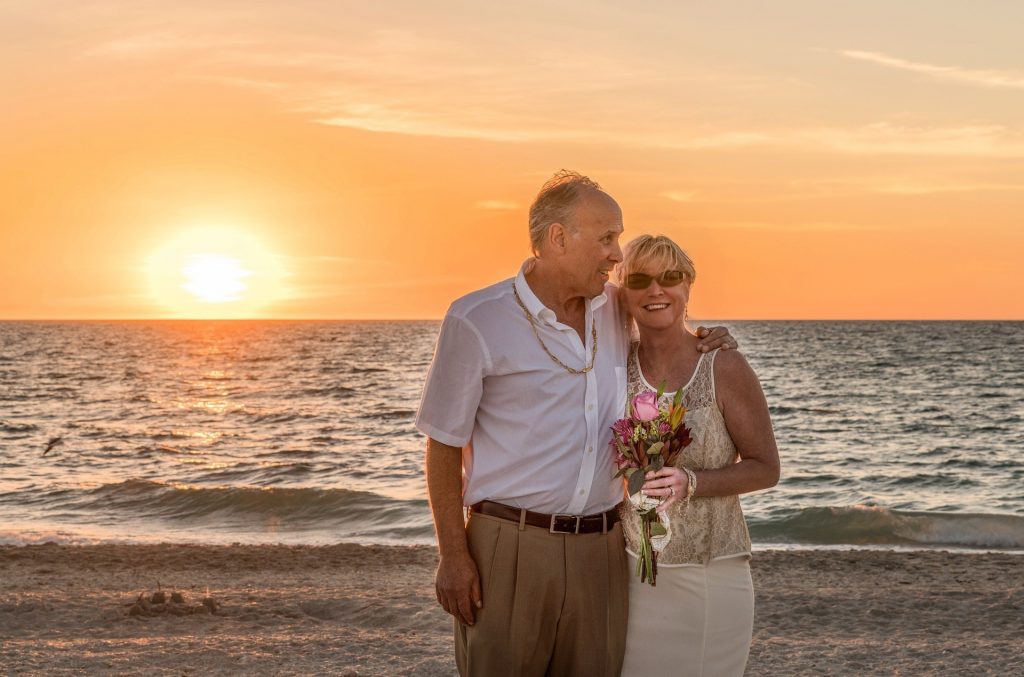 Thailand has a special retirement visa which is the type that your elderly parents would most likely use to stay in the country long-term. This is a one-year visa that can be renewed annually. The requirements are pretty straight forward. Applicants for a retirement visa must be 50 years of age or older and must meet the financial requirements.
There are three ways that the financial requirement can be met:
A deposit of 800,000 baht into a Thai bank account, held for at least two months prior to applying.
Monthly income or pension totaling 65,000 baht per month minimum.
Combination of deposit and yearly income totaling 800,000 baht.
A so-called 10-year retirement visa was also recently approved by the Thai Cabinet, but is yet to be implemented. The new visa is actually a 5-year visa that can be renewed for an additional 5 years. It comes with higher financial requirements. Applicants must have a 100,000 baht monthly income or deposit 3 million baht into a Thai bank account. There is also a requirement to carry health insurance with annual coverage worth at least USD$10,000. Given that the requirements are quite high, it remains uncertain how popular the longer retirement visa will be if and when it ever comes into effect. For the time being, the 1-year renewable retirement visa is the one to get.
Retirement centers in Thailand that cater to foreigners are, of course, very experienced in dealing with assisting in the visa process for their residents.
Senior assisted living facilities in Chiang Mai
As a popular retirement destination for many years, Chiang Mai has one of the largest selection of dedicated care facilities for the elderly in Thailand.
Senior assisted living facilities near Bangkok
Senior care facilities near Bangkok include those in the seaside town of Pattaya.
Hiring a private nurse for in-home care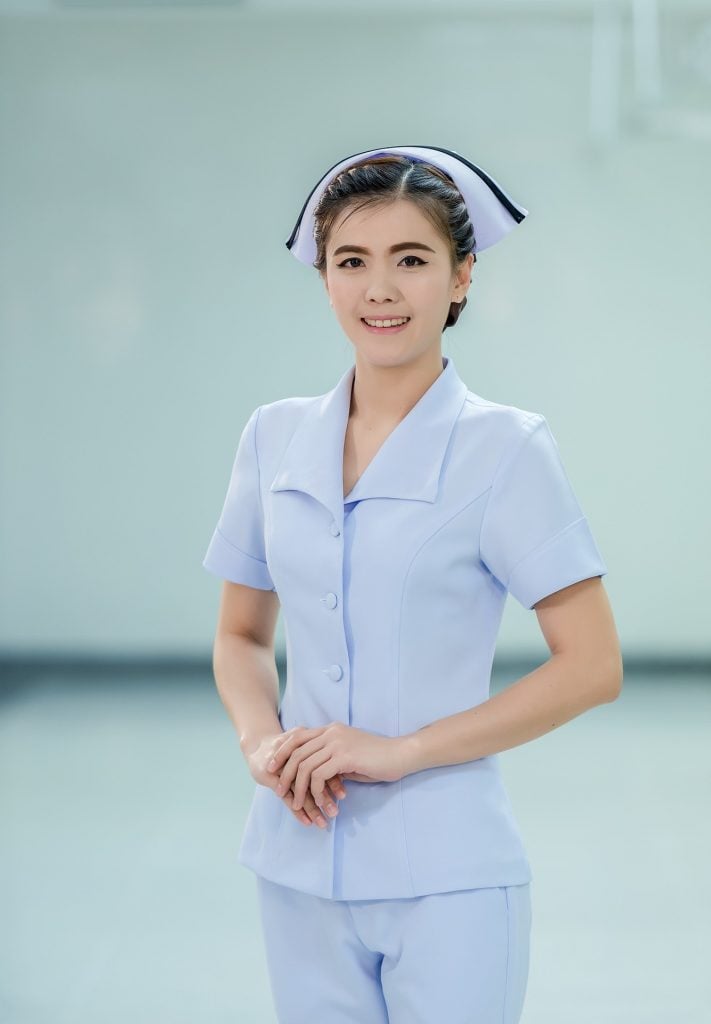 There is another option for those who don't want to place their elderly parents in a dedicated care home or assisted living facility. That option would be to rent or purchase a condominium (or rent a house) and hire a private nurse or nursing aide to provide the care needed. This option might be the best for someone who is very attached to having their own place and feels more comfortable living out their remaining years in their own home.
Costs for in-home care can vary greatly depending on the amount of care the individual requires. Full time caregivers without a nursing degree can be hired for as little as 8000-10,000 baht per month (USD$225-280) in Chiang Mai. The cost for a full-time registered nurse would be closer to 20,000 baht per month (USD$560). When you increase the requirement to that of a live-in qualified nurse available 24/7 or a qualified nurse with excellent English language skills, then you would be looking at closer to 35,000 baht per month (USD$1,000).
To give you some idea of how affordable it is to hire a full-time registered nurse in Thailand consider that the average salary for a registered nurse in the US is USD$67,930. At approximately USD$12,000 per year, a live-in nurse or full-time nurse with excellent English skill is less than one-fifth the cost in Thailand.
One practical note to keep in mind is that Thai women tend to be on the small side. If the individual needing care will have to be lifted and moved regularly, one nurse may not be able to do it on their own. Also you want to very strongly consider the reliability of the caregiver staff you hire. A small team of a couple nursing aides with a registered nurse in charge will be more reliable than one single unqualified caregiver. When your loved-one's well-being is at stake you shouldn't simply revert to the cheapest option.
Moving your elderly parents to Thailand can be a viable and economically sound option regardless of whether you place them in an assisted living facility or choose to hire in-home caregivers for their personal needs.
NB: This post is an informational article only to help those considering relocating their elderly parents to Thailand.

We DO NOT provide these services.
Please find links and contact information to care facilities within this post.