Today's disruptive world has allowed various jobs to be done remotely. Think about freelance editors, writers, graphic designers, web developers, and many others in different fields doing their jobs in the comfort of their homes or in remote locations. The current global pandemic has also forced businesses to operate digitally and employees to work online during the lockdown.
One major challenge for most remote working professionals first relocating to Thailand is to find a stable and secure internet connection. If the company or tenant hasn't provided you with this, you have to rely on an internet or mobile phone package for work.
What kind of internet connection do I need to perform remote work efficiently?
Finding the best mobile network in Thailand for a reliable internet connection is extremely important because it means that you as a remote working professional are able to meet deadlines without being frustrated by disconnections. If you're searching for a new ISP, you'll want to look for reliably fast download and upload speeds as well as a sufficient data plan.
Download speed is a crucial consideration as it reflects how quickly you can access things online such as websites, movies, VDO clips, and work email more quickly. Upload speed is also important.
It tells you how quickly you can send or upload data through your internet connection. Faster upload speeds will not only get that PDF attached to your email in a few seconds but also enable you to have a brilliant presence during a Zoom call.
Here's a quick look at how fast your download and upload speeds should be for different work apps¹.
Popular remote working apps like Slack require a recommended download speed and upload speed of 2 Mbps and 600 Kbps respectively.
Recommended download speed and upload speed for conference calls via Zoom is 2.5–3 Mbps (for group calling).
Skype requires 8 Mbps of download speed and 512 Kbps of upload speed.
Google Meet works well with a download/upload speed of 3.2 Mbps.
For more basic activities, such as writing, emailing, and browsing in general, you will want speeds around 0.5 Mbps, upload and download, to make sure everything runs smoothly.
But if you work in a profession that requires heavy upload and download activity, such as graphic design frequently uploading and downloading massive files in high-definition, internet speeds around 50 Mbps (download) and 25 Mbps (upload) are recommended as a minimum.
Data is a must because everything you do online typically uses data, from calls and texts to performing a general web browsing task, using social media and remote work apps, and streaming and downloading large files. Here's a minimum amount of data you should have to work remotely.
Web browsing: 1MB/page
Sending emails: 20-300KB, depending on attachments
HD video streaming: 2.5GB/hour
Video conferencing: 800MB/hour
In general, 8-10GB per month is recommended. However, an unlimited data plan is an ideal choice to avoid the worry of going over your data cap while performing any remote assignments.
Most popular Thailand internet service providers
The three major ISPs (internet service providers) in the Thai internet market include TrueOnline, AIS Fibre, and 3BB. All of them currently provide a variety of home internet packages with the download/upload speed and data you need.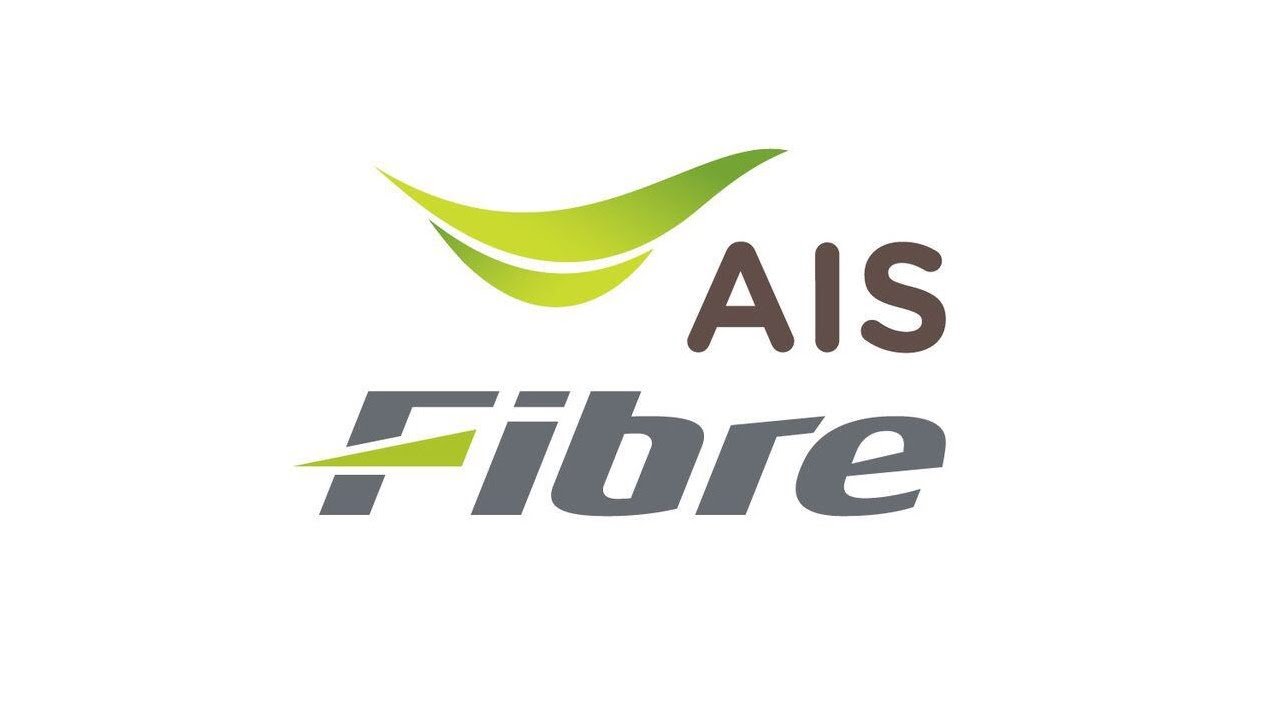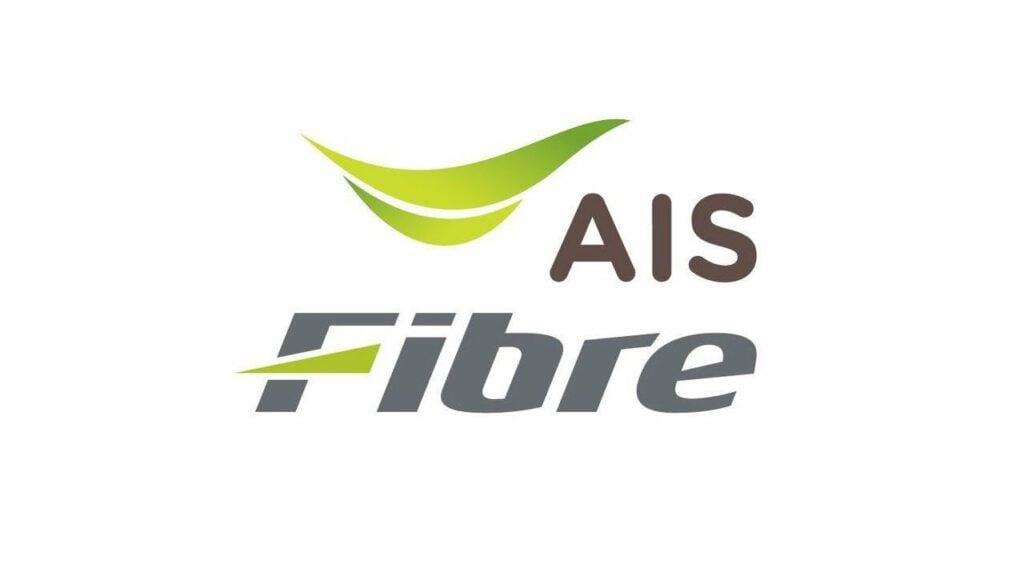 AIS Fibre home broadband internet services are driven by VDSL2, FTTH, and leased line up to 1 Gbit/s with a pure fibre optic that can transform your home into a high-speed mobile office with ease. You can start from a basic Internet package that offers a maximum download/upload speed of 100 Mbps/100 Mbps at 399 baht per month (13 USD). With this, you will also enjoy free MAX Speed 1 GB mobile data package and 4G Internet Unlimited for 3 months, which enables you to perform effective online collaboration just anywhere, anytime, via Office 365 and Zoom video conferencing.
For upgraded connection and exclusive privileges, AIS Fibre POWER4 Special will provide you with extra max speed for download/upload of 1000/200 Mbps at 999 baht per month (32 USD), plus free SuperMESH WiFi Router, 4G MAX Speed mobile data (10GB) and unlimited AIS Super Wi-Fi (more than 100,000 Wi-Fi access points).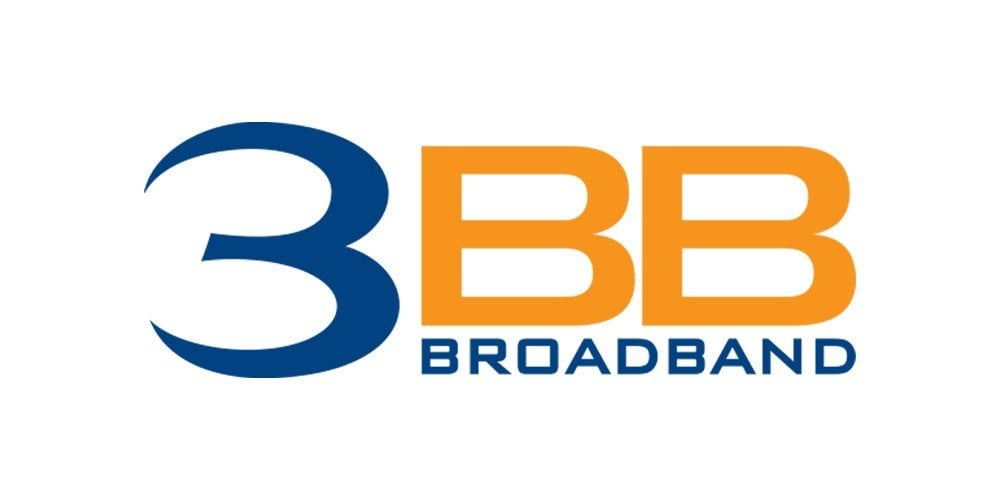 3BB currently operates a huge nationwide coverage using wired technologies such as ADSL2+, VDSL2, leased line, and FTTH. It also has a Wi-Fi network and cloud storage services available in some areas of Bangkok.
The company's high-speed internet packages include: 1 Gbps/100 Mbps at 590 baht per month (19 USD); 1 Gbps/500 Mbps at 700 baht per month (22.5 USD); 1 Gbps/700 Mbps at 900 baht per month (29 USD); and 1 Gbps/1 Gbps at 1,200 baht per month (38.5 USD).
If you always work on the go or need higher mobility, you will need a home internet package which offers max download/upload speed of 1 Gbps/300 Mbps, plus DTAC SIM to use 10GB mobile data, at 690 baht per month (22 USD).

TrueOnline provides broadband services through various technologies such as ADSL2+, VDSL2, cable modem, leased line, and Fiber to the Home (FTTH) up to 1 Gbps. The provider claims customers get the best Wi-Fi performance with its band steering technology that combines Wi-Fi frequencies (2.4 GHz and 5 GHz) into one and automatically choose the best option to optimize the user experience.
One of the company's most popular value internet packages is True GIGATEX Fiber with GIGATEX Fiber Router, which comes with a maximum download/upload of 300 Mbps/300 Mbps at 399 baht per month (13 USD), plus free 5GB of 3G/4G mobile data with a maximum speed of 300 Mbps.
For most advanced users, the True GIGATEX Fiber with TrueID HYBRID TV Box package offers a maximum download/upload speed of 1 Gbps/200 Mbps at 899 baht per month (29 USD) for a 24-month contract. Alternatively, if you choose its 999-baht package (32 USD), you will also get a 60-min talk plan and 10GB of 3G/4G mobile data with a maximum speed of 300 Mbps.
Do I need a mobile network connection as a backup?
When you are visiting some areas in Thailand where there is no café, or you are not sitting and working at a hotel/hostel room with strong Wi-Fi, you are probably forced to work offline. In situations that you are able to get cell phone reception and mobile data, it is great – and highly recommended – to have a backup by activating your cell phone or mobile Wi-Fi device (with a local SIM card and a data plan) as a hotspot.  
Then the question is: Which is the best mobile network in Thailand for you to perform remote work smoothly without home Wi-Fi?
The 'Big Three' mobile network operators in Thailand
Before choosing a perfect match for your remote work, it's good to check out some useful facts about the country's mobile phone network market, which is dominated by three operators. AIS is the most popular mobile service provider, closely followed by DTAC and TrueMove H.
London based independent analytics company Opensignal has released its latest Mobile Network Experience Report (April 2020) for Thailand, which is based on data gathered from 2,216,324 devices and collected between Jan 01 – Mar 30, 2020.
Key findings:
Thailand's 4G access continues to grow. Users on each of the three networks are now able to connect to 4G more than 90% of the time. AIS secured the first place in the 4G availability with a remarkable score of 94.9%, followed by dtac and TrueMove H with 92.3% and 91.6% respectively.
dtac jumps into the lead in download speed experience. Users on dtac's network witnessed a 20% increase in download speed, seeing download speeds on average were almost 8% higher than those observed by their AIS counterparts, and more than 10% higher than those observed by their TrueMoveH counterparts.
For video experience, TrueMove H won the first position in video experience with 62.2 points. However, the biggest improvements were observed by users on AIS's network, as the operator's score soared by at least 32%.
Providing 'acceptable' voice app experience, there was fierce competition between all three operators. AIS maintained its lead with 79.3 points. TrueMove H enhanced its rating from 'poor' to 'acceptable,' while dtac's rating remained the same. This means that Thai users across all networks now perceive an acceptable voice app experience (74-80) while using OTT voice services on apps like WhatsApp, Facebook Messenger and Skype.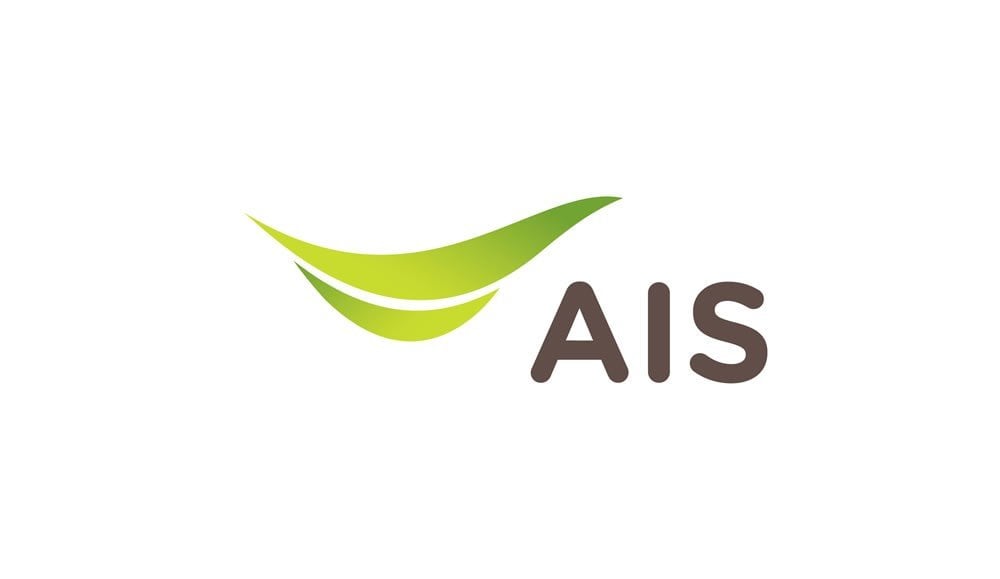 AIS offers a huge number of mobile phone packages to choose from. However, the basic option for remote workers is NEXT G MAX SPEED 499 baht per month (16 USD) plan, which gives you 200 free minutes of intra-network/off-network calls and 10GB of internet access at 128 kbps access speed, plus free unlimited AIS Super Wi-Fi.   
If you need a plan with unlimited data and faster speeds, you can sign up for NEXT G MAX SPEED 1,099 baht per month (35 USD) package that gives you 700 free minutes of intra-network/off-network calls and unlimited 3G/4G data at up to 300 Mbps speeds, plus unlimited AIS Super Wi-Fi.
dtac also has several plans that are optimized for those who need data and calling minutes for remote work. For example, dtac GO 599 plan offers a low fee of 599 baht per month (19 USD) for 300 minutes of voice calls, 16GB data (max speed on 4G at 100 Mbps, and 3G at 42 Mbps) and free 5GB data roaming for neighboring countries.
If you want something unlimited, dtac GO 1099 internet unlimited package gives 700 minutes for calling to any networks per billing cycle, unlimited internet connection, and unlimited dtac Wi-Fi at 1,099 baht per month (35 USD).

TrueMove H has a number of packages ideal for remote working professionals. For example, 4G+ Super Net Extreme package starts from 599 baht per month (19 USD) and gives you 20GB of 300 Mbps max speed and unlimited True Wi-Fi. Calls to any networks cost 1.8 baht per minute (0.06 USD).
If you plan to use data a lot, 4G+ Super Net Extreme 1099 package gives you a good value. The plan gets you unlimited internet access at 300 Mbps max speed plus unlimited True Wi-Fi, all for 1,099 baht per month (35 USD).
Thailand internet speed and data service quality is improving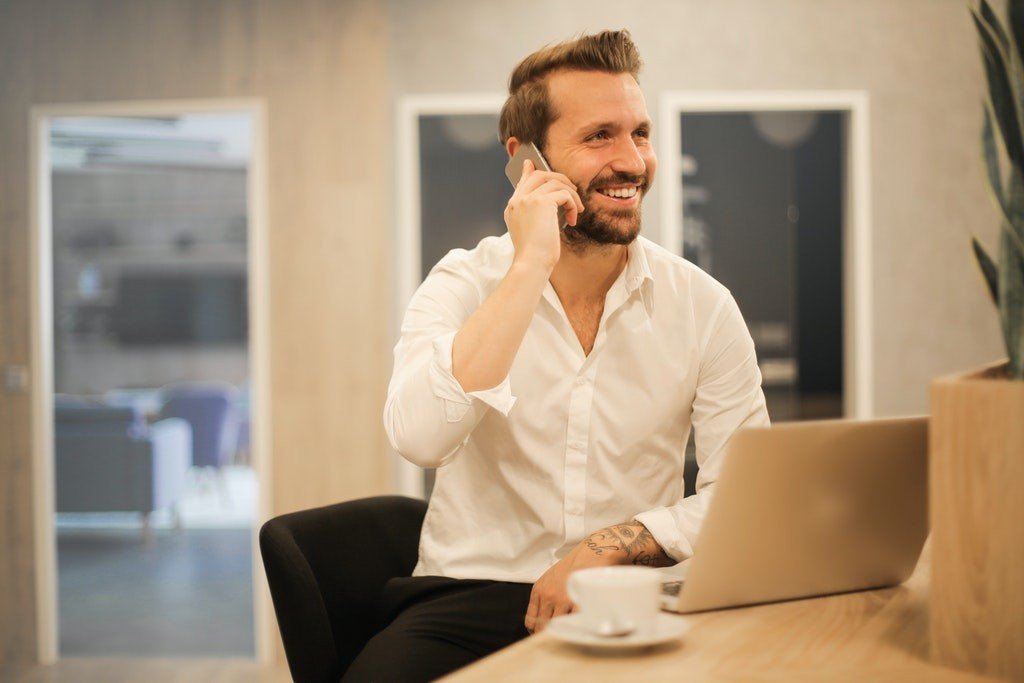 Whatever your personal priorities and preferences are, key considerations for having a smooth time working remotely include location, specific work requirements, plus download/upload speeds and data needs. When it comes to deciding on an Internet and mobile package, the first thing you should do is to really define your needs – where and how you are going to use the internet for working remotely.
For mobile network service, the best option of all-round coverage may be AIS. If you want to have phone signals on a far-away island, this is the choice. But it is not the fastest and cheapest for you. The middle way, DTAC offers competitive prices with decent all-round coverage in Thailand. The city option can be TrueMove H with possibly the best and fastest Internet in big cities while offering competitive prices. Check various data plans and their specific limits before opting for one.
Regarding home broadband internet service, 3BB and TrueOnline are leading the market. However, AIS Fibre is rising as the company is determined to shake up the home broadband internet industry with advanced technologies and its expanding nationwide network.
Importantly, as you use your mobile data for your remote job, be sure to plan your travels in locations with stable Internet connectivity and never rely on public Wi-Fi due to instability and security issues. You need to know the minimum Internet requirements for your remote work and always have back-up options in place.
Also bear in mind that the prices, speeds and offers listed here represent service plans available at the time of writing and are just for reference. Thai internet service providers and mobile network operators constantly look to adjust their rates and promotions. So remember to keep yourself updated before you buy.
All of the three mobile network operators are constantly introducing new and competitive prepaid and postpaid packages to attract customers. AIS Net Extreme postpaid package, for example, now offers unlimited 4G internet and 24GB 3G data service with a monthly fee of only 1,099 baht (exclusive of VAT). New postpaid customers registering a new number today are also eligible for unlimited AIS Super WiFi plus free 5GB data and AIS PLAY's full HD movies and TV series for 6 months.