Chiang Mai is a nice traveling destination and a great place to live in most of the year. The climate is cool and the mountain views are breathtaking. However, you might want to avoid Northern Thailand after February as it's the beginning of the burning season. This means that the city is covered in smoke and it might make breathing difficult. The smoke is caused by farmers who burn rice fields after the harvesting is done. They need to prepare for the next crop and it is believed that burning is the best way to get rid of all the extra material left from the last harvest. The farmers don't need to worry about rain either since the dry season in Thailand lasts from November to June. This creates another reason for the smoke forest fires. As everything is dry and it's the hottest time of the year, forest fires are very common. The smoke drifts to Chiang Mai and won't leave until April-May.
These two things create enough smoke to make breathing difficult in Chiang Mai. The hazard of the smoke varies each year but it's always unhealthy. This is the reason why we decided to move our office from the smoky mountains to the beaches with fresh sea air. This is what many locals do as well.
We moved a part of our office to Ban Phe which is located in Eastern Thailand in Rayong Province. Ban Phe is a small town known for its seafood processing and as a gateway to the nearby island, Koh Samet National Park. Ban Phe is becoming more popular among tourists as there are nice beaches, services are near and it's easy to access by bus from Bangkok. Getting around in the town is simple and in case you get bored, the city of Rayong can be found only 25km away.
Our beach office is located in a condominium called New World Condotel at Mae Rumphueng Beach Road. We have an apartment on the 11th floor with a sea view. The distance to the beach is 75m and a swimming pool is available at the condo. There were some WiFi issues in the building at first but they were resolved by creating a hotspot with a mobile phone. For accommodation we rented a house next to the condominium. There are currently 8 people escaping the Chiang Mai smoke and a bunch of work equipment like monitors and computers.
The back view: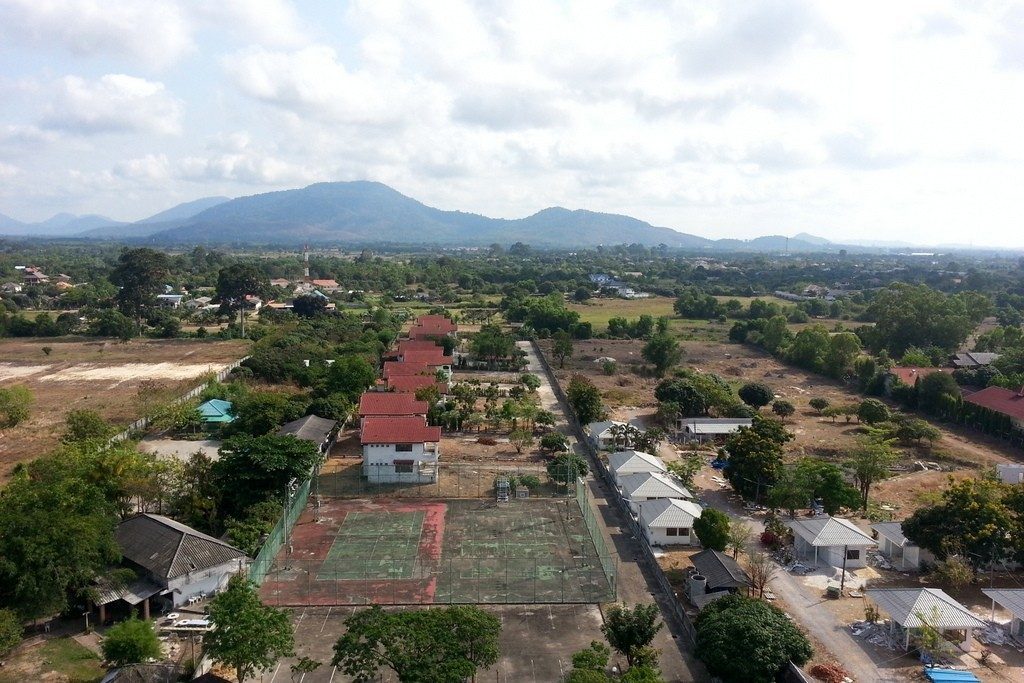 The pool: