Disclaimer: We do not provide these services. These posts are for information only. Due to recent changes in Vietnamese laws around bank accounts for foreigners, all the information below may be subject to change at any time.
Opening a bank account in Vietnam is relatively easy and fast for a legally residing foreigner who has his/her documents in order.
However, there are differences between the banks and even the branches of the same bank.
Foreign banks in Vietnam operate under more stringent rules than local ones, which occasionally adds to bureaucracy.
However, banking – especially online banking – is often safer and smoother with foreign banks having more modern systems with better functionality.
Of course, there are local banks too that have their systems and interfaces well done. Usually, those are the same banks with stronger balance sheets and better trained personnel.
The larger local banks have their branch network widely spread all over Vietnam whereas the foreign ones are only in the larger cities.
Below are a few tips on how to avoid frustration and save time, and perhaps to save some money too.
Requirements for opening a bank account in Vietnam
The good news is that the requirements to open a bank account are crystal clear.
As stated in the banking law passed in 2016 and one that recently went into effect in July 2019, a foreigner is considered eligible to open a bank account and use ATM cards if they are permitted to stay in Vietnam for 12 months or longer and can provide the required documentation.
Insider tip: Click here for a good English translation of the banking requirements written in the current law.
This means that banks will not open an account for you if you are on a tourist visa with a duration of less than one year.
Although some individual branches may act at their own discretion, this article relays the new law in plain English.
The required list of documents are as follows:
Valid passport with at least 6 months validity before its expiration date.
Valid visa with a duration of 1 year or greater issued within the past 12 months, OR one of the following valid documents with a validity of 1 year or greater, issued with the last 12 months:
Temporary Resident Card (TRC)
Work Permit
Permanent Resident Card (PRC)
Temporary residence confirmation issued by the police
In short, if you have a legal document that permits you to stay and/or reside in Vietnam for 1 year or longer, banks can legally open an account for you.
Bringing a trusted local along will definitely help ease communication and translation issues if you don't know Vietnamese. It also helps to dress well and speak politely.
Insider tip: By visiting the headquarters of a bank rather than a local branch, you are more likely to get better customer service with English-speaking staff.
After having a bank account, you may wish to explore easy and fast mobile payment options like MOCA (that works well with Grab), VNPay, ViettelPay, MoMo or other popular mobile payment apps in Vietnam.
Banks frequently used by expats
All banks are subject to the same laws. So if you have the required documents, any of the following options should open an account for you.
The differences between each option then comes down to fees, convenience, customer service, and Smart OTP (One Time Pin).
Insider tip: Smart OTP is in-app authentication for making transfers that does not rely on SMS. This is very useful if you are temporarily out of the country and need to make a payment or transaction.
Many of these options use convenient apps (you can ask the branch to set it up for you), withdraw cash without an ATM card, and waive your monthly fees.
If you're a legally documented expat with a work permit and temporary residency card, a few USD should be enough for an initial deposit into your account (~VND 50,000-70,000).
Most banks waive ATM withdrawal fees as long as you use their ATM network. Otherwise, most ATMs not associated with your bank of choice charge roughly 4000 VND (almost $0.20 USD) per withdrawal.
You may visit each link (all in English) to check the different types of accounts available, their fees, and daily withdrawal limits.
The type of account you need depends on your specific needs, whether you are employed in Vietnam, and your long-term plans in Vietnam.
Plus, to save time shuttling yourself from branch to branch, you may even contact them by email or phone to ask if they would agree to open your account provided you have all of the necessary documents.
Iglu's list of recommended banks:
Sacombank

Image source: https://www.sacombank.com.vn
ACB Bank

Image source:: https://www.acb.com.vn/
HD Bank

Image source: https://www.hdbank.com.vn/
Techcombank

Image source: https://www.techcombank.com.vn/
Vietcombank

Image source: https://portal.vietcombank.com.vn/
VP Bank

Image source: https://www.vpbank.com.vn/
Standard Chartered

Image source: https://www.sc.com/
HSBC Vietnam

Image source: https://www.hsbc.com.vn/
TP Bank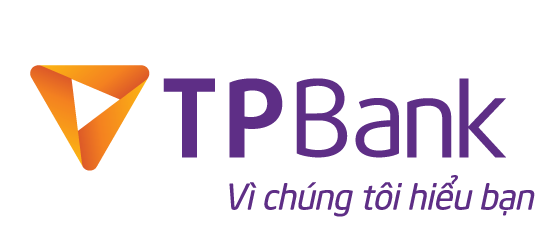 Image source: https://tpb.vn/
International money transfers
Before transferring large sums of money into your local bank account, keep in mind that there are strict capital controls in Vietnam to prevent money laundering.
It is easy to transfer money into Vietnam from abroad, but many expats find it quite difficult to take their money out of Vietnam.
To legally bring your money out of Vietnam, you need a valid work permit, valid labor contract, and proof of where your funds originated from.
For bringing money into Vietnam, you can either use SWIFT transfer, Transferwise or Xoom to transfer funds from your foreign bank account into your local Vietnamese bank account.
Sometimes these transfers are extremely fast—in some cases only a few hours from account to account!
When transferring money from abroad to your Vietnamese bank, all data for the transfer must be entered using the english alphabet, including the bank name, bank address, recipient name, address, SWIFT code and any message to the recipient bank and to the recipient.
The recipient name and address must 100% match the data in bank records.
Therefore, it's necessary to know how your banking data has been entered in the bank database beforehand.
The only way to know: Ask your bank. If the recipient name is too long, it's necessary to agree to a shorter version of the recipient name with the recipient bank.
Conclusion
As daunting as it sounds to do a simple task of opening a new bank account in Vietnam, Iglu has your back.
If you join us in Vietnam, we will arm you with the required paperwork such as work permit and labor contract to make sure you are prepared to open a local bank account in Vietnam without too much hassle.