Iglu is excited to announce that our Vietnam business entity is officially up and running!
Snow Bricks LLC was granted its business license on February 6, 2020. We are now set to begin hiring digital professionals who wish to work and enjoy life in this fascinating Southeast Asian country.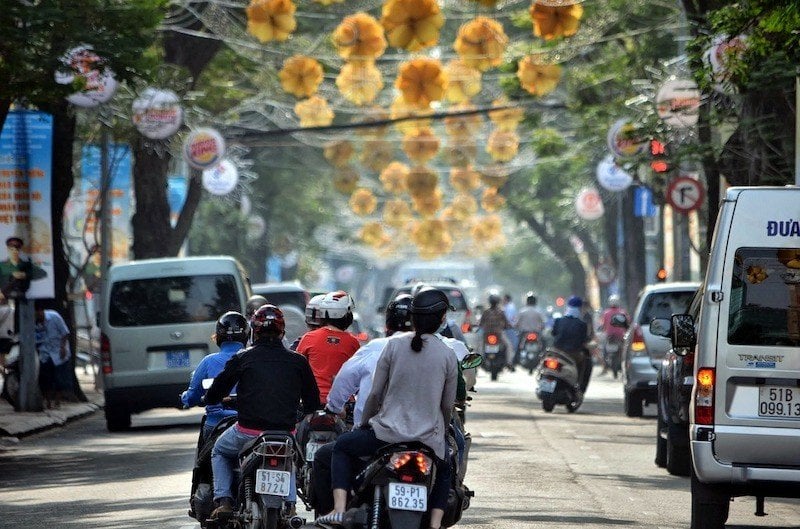 Iglu officially receives business license for Vietnam
On receiving the Enterprise Registration Certificate (ERC), the Iglu business license in Vietnam, the parties gathered together to discuss mutual interests—not only IT and related education but also environmental issues and healthcare, where technologies like Artificial Intelligence and 5G play an increasing role.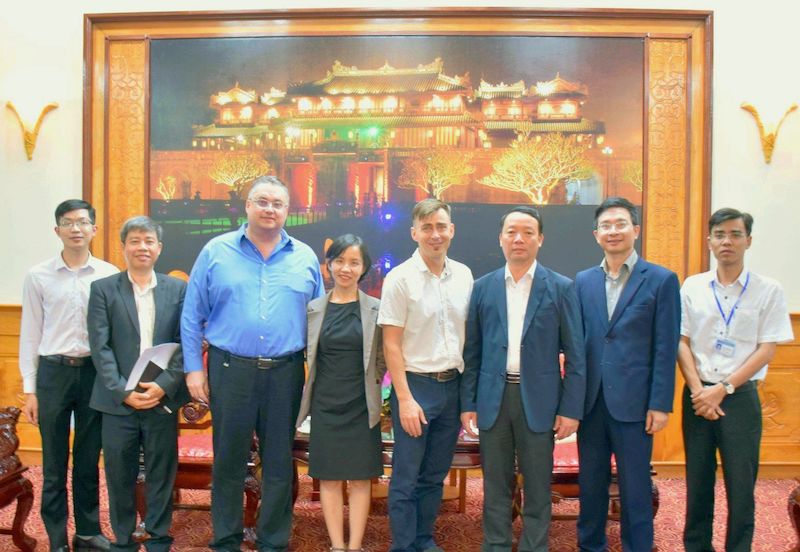 Iglu representatives, the founder of Iglu Mr. Ozzi Järvinen and Iglu country director in Vietnam Rami J. Ronald Viitaniemi, were hosted by Vice Chairman of Thua Thien Hue provincial People's Committee Mr. Phan Thien Dinh.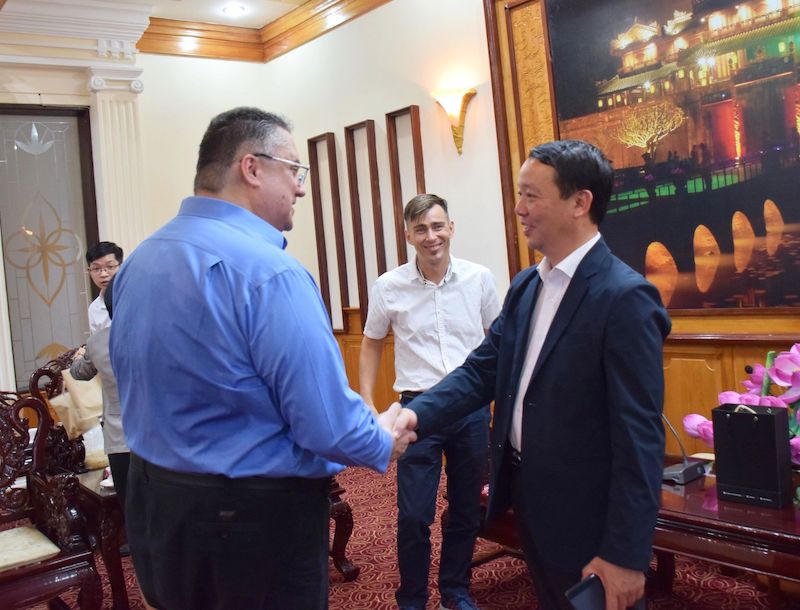 The country director of Iglu Vietnam and the Vice Chairman Phan Thien Dinh shake hands in agreement for close cooperation in developing the IT Sector of Hue, and the country, together. The founder of Iglu, Mr. Ozzi Järvinen, couldn't be happier as the photo proves.
Iglu and all of its people wish to thank the Provincial People's Committee of Thua Thien Hue and its Department of Planning & Investment (DPI). Additionally, our appreciation goes to CoPlus Investment & Consultancy JSC that guided us forward.
This momentous occasion was also received local news coverage here and here.
What will Iglu Vietnam do?
Iglu Vietnam will provide a wide spectrum of IT and Business Process Outsourcing (BPO) services to its clients worldwide; Software Development and IT Services being in the majority at the moment.
However, Vietnam comes with a positive twist as the business license is exceptionally broad, allowing activities from Management Consulting to IT Support, from Call Center to other BPO services.
What will Iglu Vietnam do for you?
Similar to our long-established company in Thailand, foreign employees of Iglu Vietnam will receive a Business Visa and Work Permit to work in the country legally.
They will also receive access to Vietnamese social security, which includes free health care at government hospitals.
Iglu staff will also help you to settle in and get started in Vietnam, with assistance on everything from finding an apartment to acquiring a local driving license.
Moreover, much like our Iglu community in Thailand, we can expect the Iglu Vietnam community to grow together and provide opportunities for collaboration, professional networking, and social events.
Locations: Hue and Da Nang
Iglu VN offices are set up in the central coastal cities of Hue and Da Nang. Both exciting cities have a combination of traditional culture and modernization on display, along with great coworking spaces to work from.
While our focus will initially be on these two cities, Iglu VN employees can work from anywhere within Vietnam. If you prefer to work remotely from Hanoi or Ho Chi Minh City (aka Saigon), it can be done!
Hue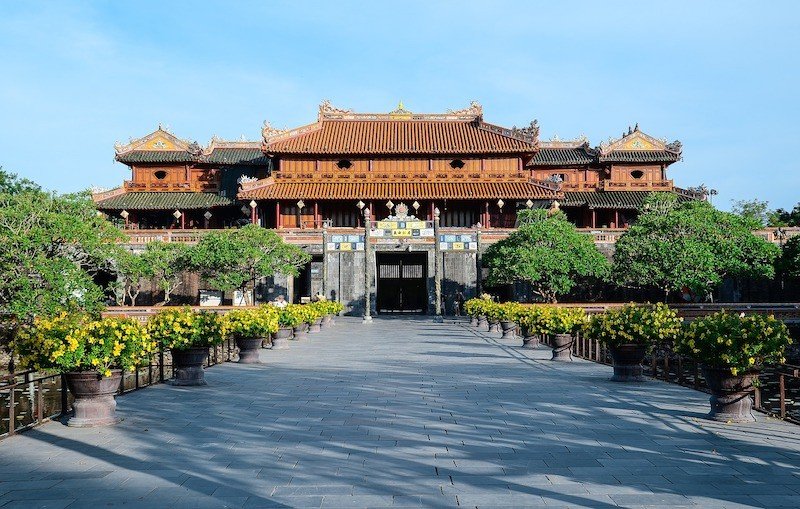 Hue is famous as Vietnam's ancient Imperial Capital, but it is certainly not a city stuck in the past.
Hue is encouraging growth in smart businesses through a well-designed master plan balancing the environment and economy. The brand new International Hospital is among the recent investments to showcase its focus on Healthcare and Information Technology.
Those looking for a modern coworking space in Hue can find one at CoPlus.
Da Nang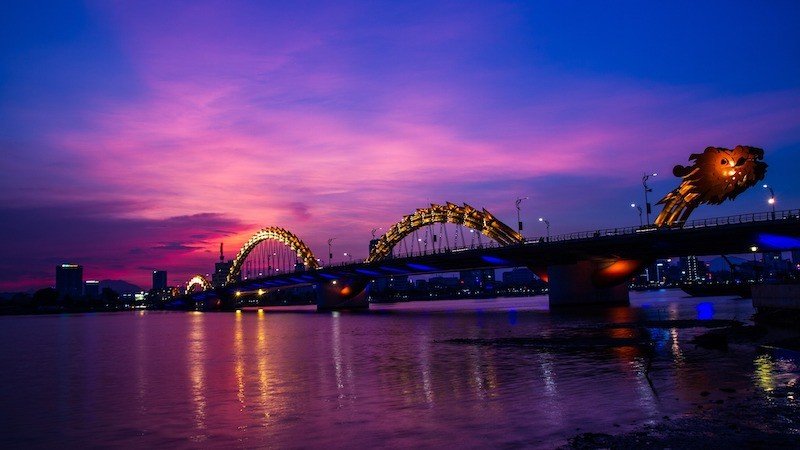 What is there not to love about Da Nang? You've got both mountains and beaches nearby, splendid temples to explore, a vibrant nightlife scene, coffee shops everywhere you turn, cheap and delicious food, and a growing community of expats.
It's less hectic than Hanoi or Saigon, and has better weather than both of them.
The prevailing Pacific Ocean wind keeps the air cleaner and the temperatures more moderate than most of Southeast Asia, especially during the summer months.
If you're into riding motorcycles, then you'll love the Van Hai Pass, which crosses a group of mountains separating Hue and Da Nang. It's one of the most scenic rides in all of Southeast Asia.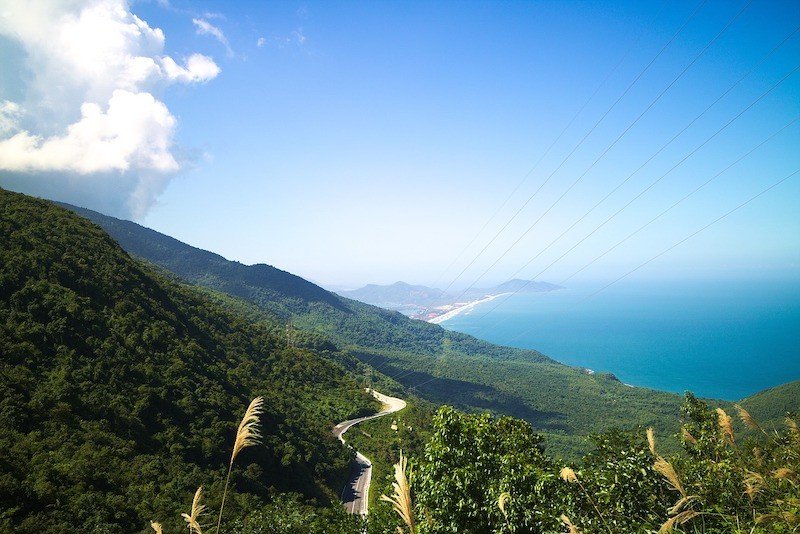 Coworking spaces in Da Nang
For those living in Da Nang, there are a wealth of coworking spaces to utilise for digging into your work and connecting with new faces.
Here are a few of the most mentionable ones:
Are you excited to live and work in Vietnam?
Iglu will soon begin accepting employees in Vietnam. Are you excited to join us in Hue or Da Nang?
If you're interested in joining, please click on the contact button below!
CONTACT IGLU