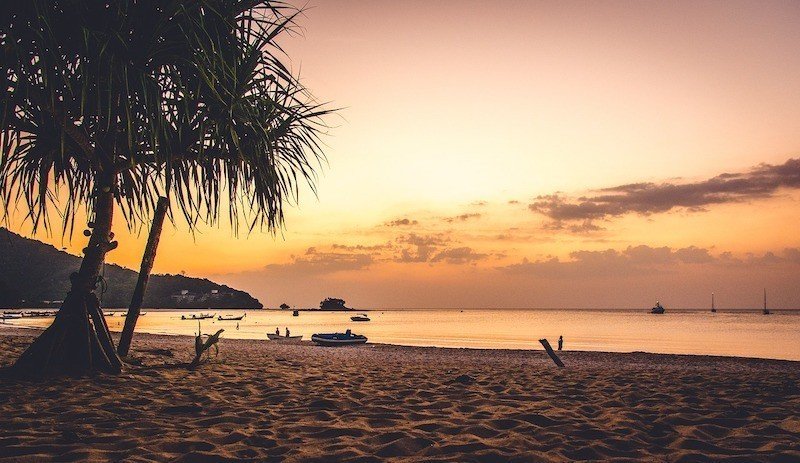 Thailand—it's a paradise on earth. Who wouldn't want to live here?
Many foreigners are attracted to the idea of moving to the tropics and starting a business in Thailand.
The low cost of living and favorable climate would make it the ideal spot to setup a company and enjoy an excellent work-life balance while running your business.
When based in Thailand, you've got unlimited weekends at the beach and easy access to regional financial hubs like Hong Kong and Singapore. The weather's great, the food's fantastic, and the people are friendly. Throw in the low operating costs, and you've got a recipe for success.
Is there any catch?… Well, possibly.
Let's take a detailed look at the actual process of how to start a company in Thailand to help you avoid any pitfalls.
Thai Company Ownership

The very first point to consider is the company ownership structure. There are significant restrictions placed on foreign ownership of Thai companies. Outside of a few exceptions, a Thai company can not be more than 49% foreign owned.
In the vast majority of cases, a foreigner starting a business in Thailand will need to partner with Thai majority shareholders, who will own a minimum of 51% of the company.
It's still possible for the foreign company founder—as a minority shareholder—to maintain control of the business. You could, for example, establish yourself as the sole Managing Director. You can also divide the stock into two variants, whereby a certain allocation of shares have double the voting power of the others.
But even with measures put in place to guarantee control, many foreign entrepreneurs will be uncomfortable with the idea of not having majority ownership of their own company.
Exceptions to foreign ownership restrictions
One exception to the 51% Thai ownership rule is for US citizens according to the Treaty of Amity between Thailand and America. The current version of the treaty was signed in 1966, but is based on earlier agreements dating back to 1833.
Under the US-Thailand Amity Treaty, American citizens are allowed to own up to 100% of a Thai company. Several areas of business not covered under the treaty include communications, transportation, agriculture, and real estate.
The other main exception to majority foreign ownership is for companies that receive special promotion by the Thailand Board of Investment (BOI). For most businesses, however, obtaining BOI promotion is not a realistic option. The application process for BOI promotion is lengthy and complicated. It can take over six months, requiring many trips to BOI Headquarters.
Furthermore, there are strict requirements for invested capital, debt-to-equity ratio, and business type. BOI promoted companies must also comply with more complicated accounting regulations and Revenue Department inspections.
You would be much better off conducting your business through an existing BOI company than trying to set up a new one.
Company Promoters
To establish a new Thai Limited Company, a minimum of three promoters are required. They must be real people and not juristic persons, and they must each reserve to purchase at least one share in the company.
Registering a Company Name
If you're OK with minority ownership of your business and have found some Thai business partners to act as promoters, the first step in establishing a new Thai company is to reserve a company name with the Department of Business Development (DBD).
The DBD can reject your chosen name, so you should submit your top three choices in order of preference. Once the DBD approves a company name, it will be reserved for a period of 30 days. So you will need to complete the company registration process within this time.
Memorandum of Association
The next step in forming a company in Thailand is to produce a Memorandum of Association. This document is an agreement between the company promoters that must include several key pieces of information:
The reserved company name.
The province of Thailand where the head office will be located.
Company objectives.
Declaration that shareholder liability will be limited.
The amount of capital to be registered.
The name, address, age, occupation, signature, and number of shares reserved to purchase for each promoter.
The name, address, age, and signature of 2 witnesses.
The Memorandum of Association needs to be registered with the Commercial Registration Department. After this is completed, all of the promoters must purchase their reserved shares and then hold a Statutory Meeting.
Statutory Meeting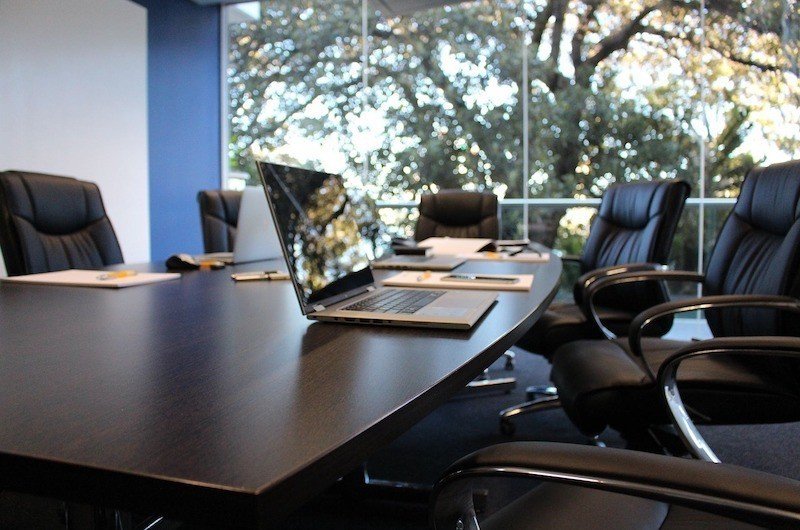 An official Statutory Meeting is the next step to complete the company setup process. The meeting agenda needs to include the following points:
Adoption of the company regulations or Articles of Association.
Ratifying any contracts entered into by the promoters or any expenses they incurred in promoting the company.
Fixing the amount to be paid to the promoters.
Fixing the number of preference shares, if any, to be issued and what preferential rights are accrued to them.
Fixing the number of ordinary shares or preference shares allotted to be fully or partially paid-up by property or services instead of money, and then setting the amount to which they will be considered paid-up.
Appointing the first directors and auditors and fixing their respective powers.
At this point the business is turned over to the directors from the promoters (although they can be the same people).
The directors now have to make sure that a minimum of 25% of the value of shares payable in money is collected from the promoters according to the number reserved for purchase.
Registering a Thai Company
Finally, after all the steps above, the authorized director can prepare the company registration application and submit it to the registrar at the Commercial Registration Department. This must take place within 3 months of holding the Statutory Meeting.
The application requires details on the total shares subscribed and capital paid. In addition, the shareholders may be required to submit proof of the source of their funds.
Don't forget that all of the paperwork and forms to fill out—from the company name reservation, to the Memorandum of Association, to the company registration—must be done in the Thai language. As such you'll need to hire some competent Thai lawyers to get through every step.
Registering for Income Tax and VAT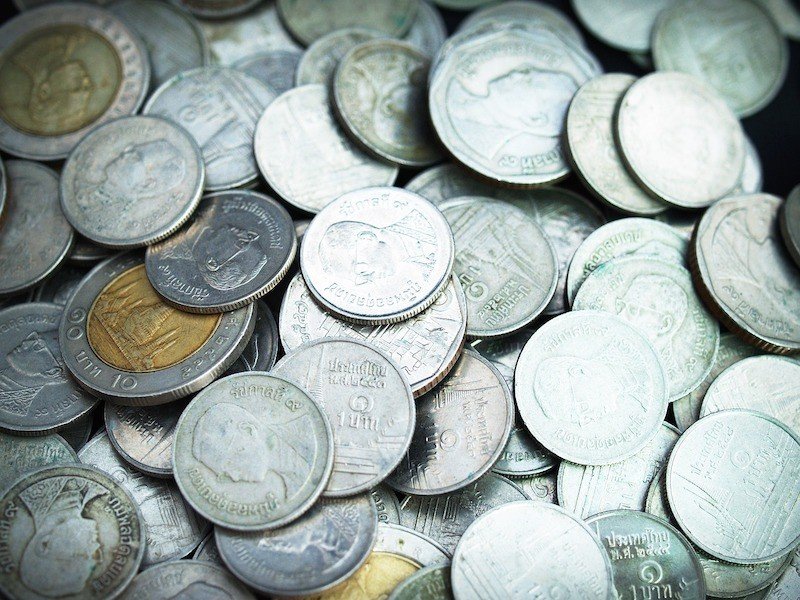 After the company has been registered, you have 60 days from the incorporation or beginning of business operations to apply for a tax ID from the Revenue Department. Additionally, companies must register for Value-Added Tax (VAT) no later than 30 days after reaching 1,800,000 THB in sales.
In the case of those who wish to receive a work permit through their company, VAT registration must be done immediately.
Visas and Work Permits
If you've made it this far—Congratulations! You're now the (minority) owner of your own company in Thailand.
But you're still not allowed to work at your own business unless you acquire a work permit. For this, the company must match certain capital and employee number requirements.
The rules for Thai Limited Companies require a minimum 4:1 ratio of Thai citizens to foreign employees.
So if you had the idea of starting up a Thai company just for the sake of securing your own long-term visa, it means you'll need to find a way to keep 4 full-time Thai employees busy.
Of course you'll also need to budget for their monthly salaries and deal with all the accounting hassles. I suppose if you really wanted to go that route you could hire a couple accountants for your employees, but it seems like more trouble than it's worth, all things considered.
If you plan on employing a team of foreign workers in your company, the requirements get messy really quickly. Not only do you need to maintain the 4:1 Thai-foreign employee ratio, but there is also a requirement to register capital of THB 2 million per foreign work permit sponsored.
If, for example, you wanted to start a regular Thai Limited Company in Bangkok to run a business with a team of 4 European web developers (including yourself), you would have to declare THB 8 million (USD $255,000) capital and employee a troop of 16 Thai citizens. The economics of it just don't make much sense.
As you can see from all of the steps and requirements above, setting up your own Thai Limited Company can be a complicated process, doesn't allow you majority ownership rights, and may not even be economically feasible depending on your business model.
We encourage you to do your own due diligence when setting up your own company in Thailand. There are many complexities to consider when setting up and maintaining a Thai business. Good Luck!