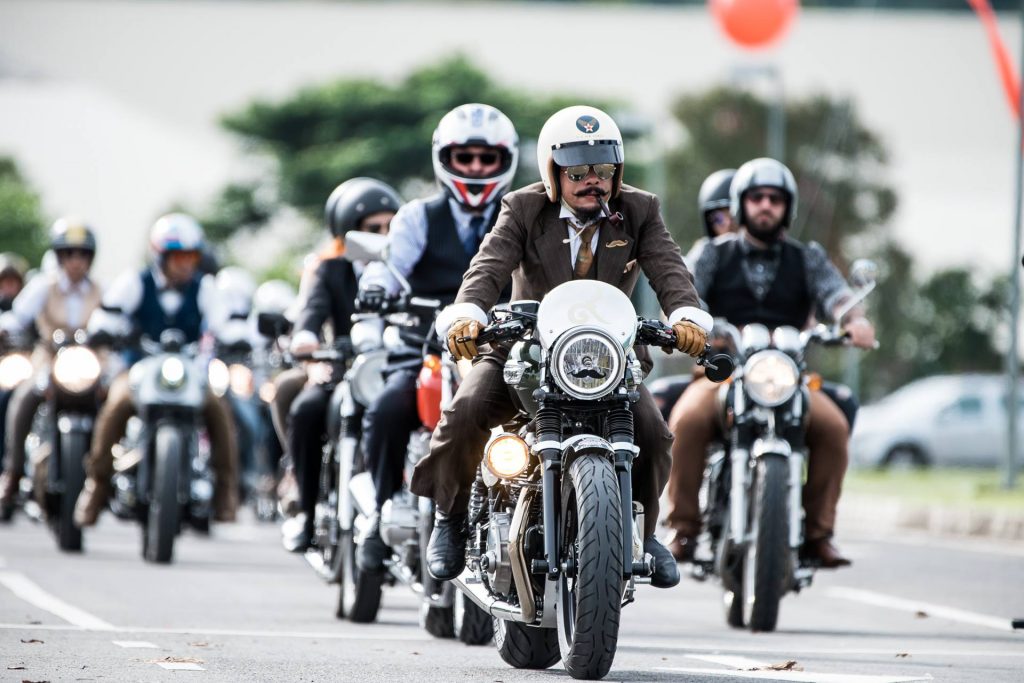 On Sunday, September 25 several members of Iglu in Chiang Mai participated in the Distinguished Gentleman's Ride, an international charity event held to raise funds and awareness for men's health issues. The Distinguished Gentleman's Ride is a themed motorcycle ride featuring classic bike styles such as old school choppers, cafe racers, scramblers, and vintage scooters. Participants are encouraged to dress up with a "dapper" look: suits, silk vests, pointy mustaches, etc.
2016 marks the fifth year that the event has been held. It all began in 2012 in Sydney, Australia by Mark Hawwa. He was inspired by seeing a photo of Mad Men's Don Draper sitting on a classic bike and wearing a fine suit. In its first year, the Distinguished Gentleman's Ride was simply a fun event for the niche motorcycle community. The ride was such a big success—with over 2,500 riders in 64 cities joining—that the founder decided to turn it into an event to raise money for charity for the following years.
Beginning in 2013, the Distinguished Gentleman's Ride started raising money for prostate cancer research, with over USD $4 million raised in the first three years. This year, suicide prevention programs were added as another fundraising beneficiary.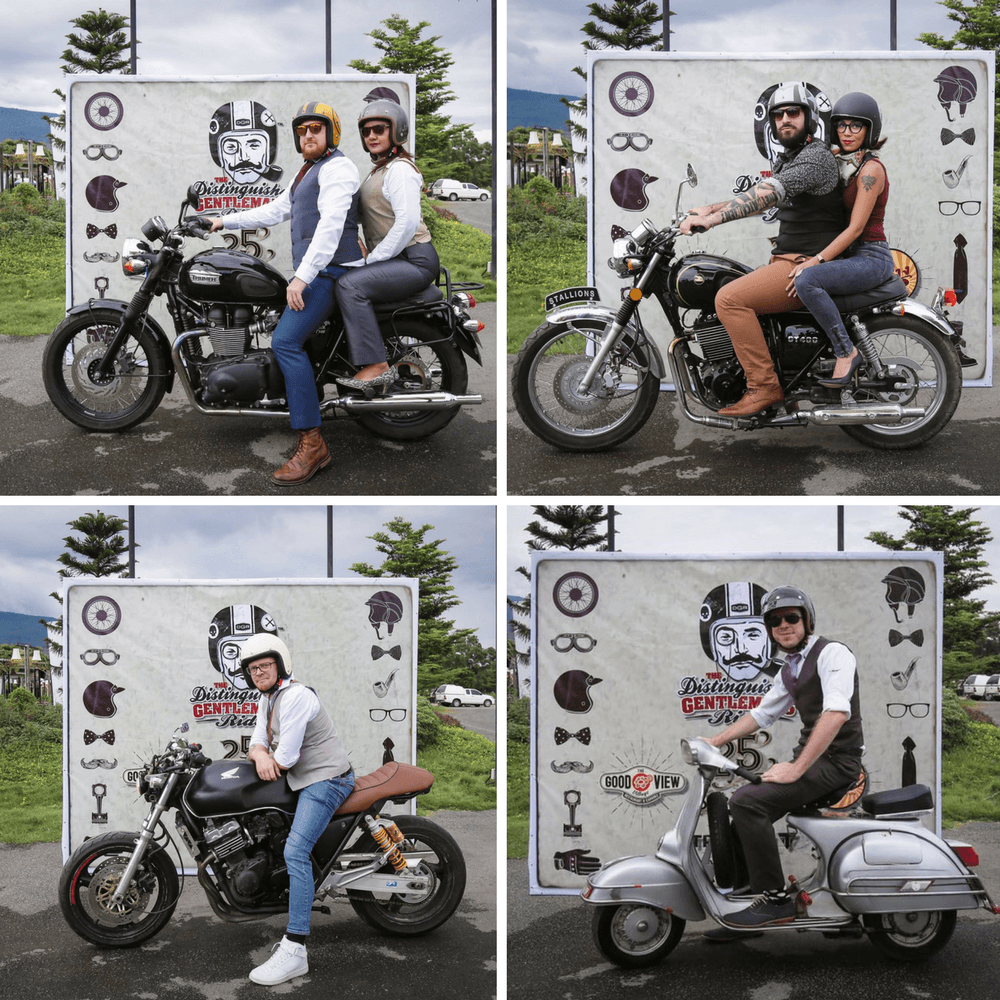 In five short years, the ride has been a huge success. Participation and fundraising have roughly doubled in size each year. The 2016 ride saw over 50,000 riders in more that 500 cities around the world take part.
Here in Chiang Mai, over 150 bikers were on hand for the local event. The Good View Village, located not far from Iglu's main Mae Hia office, served as the staging area. It was a great photo opportunity for classic bike fans, with plenty of Triumph and Royal Enfield bikes to admire. The riders didn't look too bad either!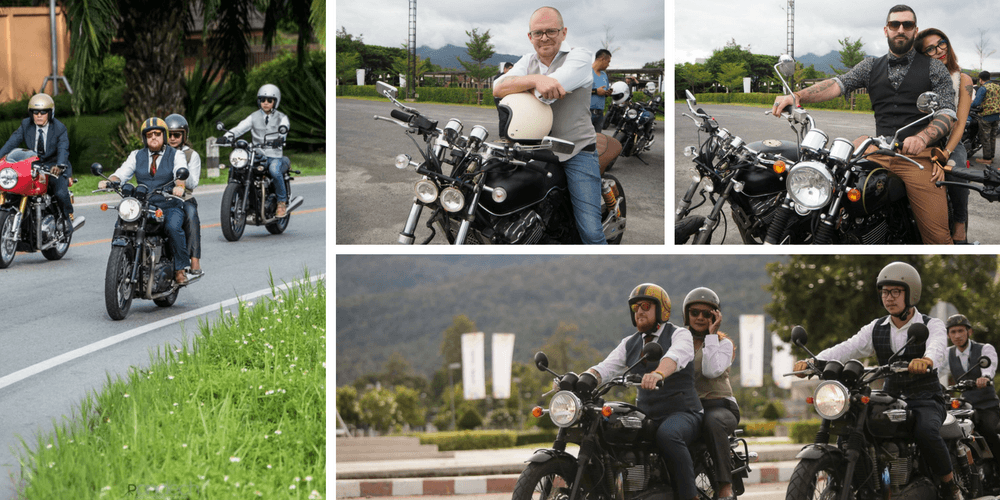 Fabien, Tim, Tuukka and Adam from the Iglu team joined this years event sporting their chosen attires and favorite motorcycles to boot. Adam was also one of key organisers of the event here in Chiang Mai.
If you want to make sure you don't miss out on the ride next year, you can like the Distinguished Gentleman's Ride Facebook page to make sure you get reminded of the event when September 2017 rolls around.