Big things are in store for Iglu in 2019, with the highlight being the opening of a new Chiang Mai HQ, scheduled for the first quarter of the year.
Iglu is moving into an inspiring two-story building with a courtyard that used to house FABB Coffee Roasters.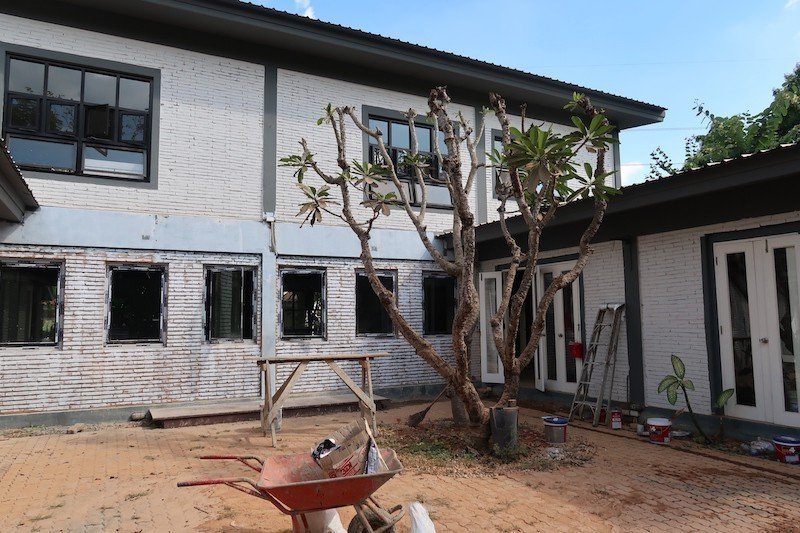 Things admittedly look a bit helter-skelter and dusty at the moment, halfway through the remodeling process. But just take a look at some photos from its time as a coffee shop, and you can see that this space has incredible potential to be the new heart of our growing community in Thailand.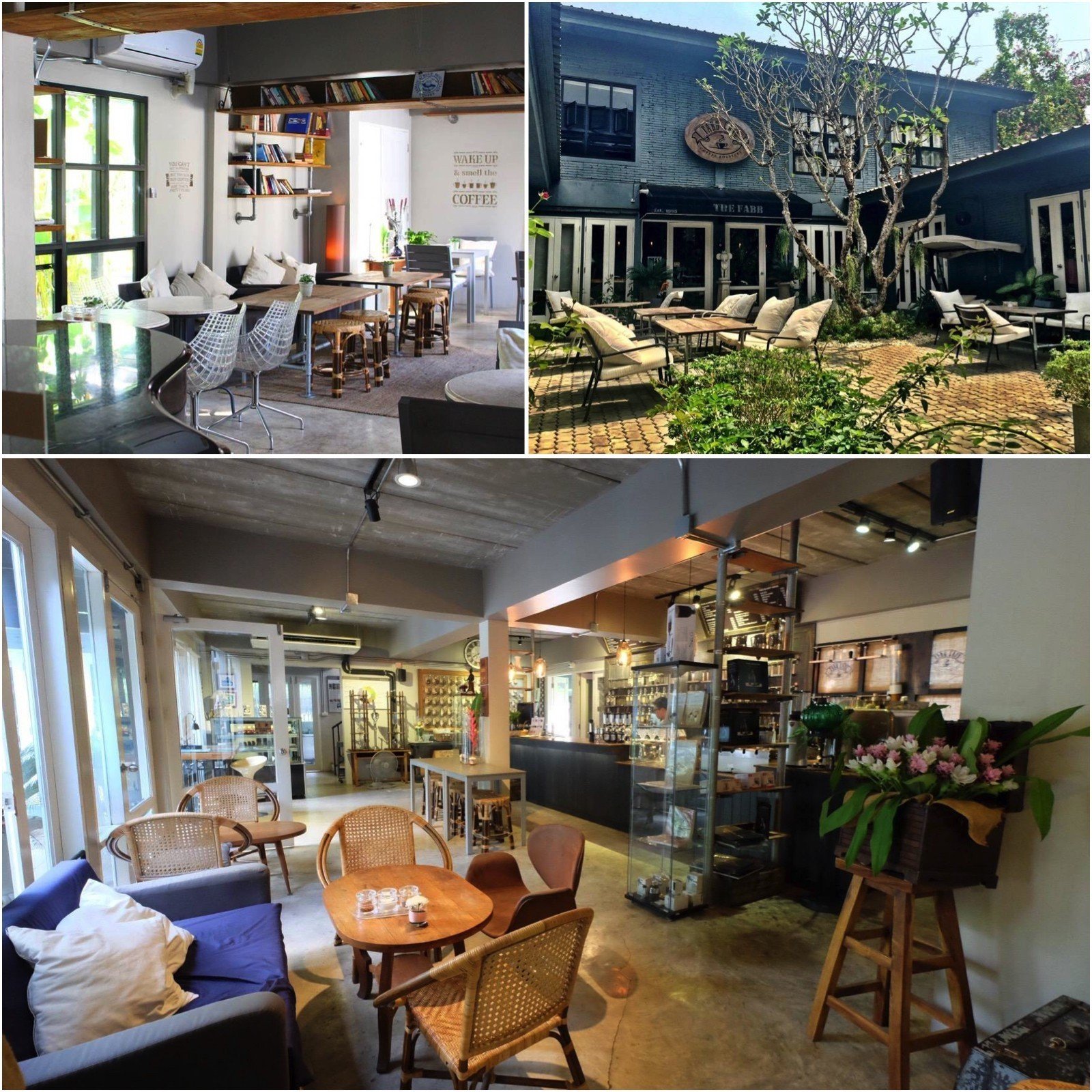 Plans for a well-equipped HQ
The new office will be able to accommodate around 50 digital professionals working away in two large main rooms. The upstairs working area is planned to be a silent zone—for those who need to be completely free from distraction—while the ground floor workroom is intended to be open to socializing and collaboration.
Each of the "hot desks" in these two main rooms will be equipped with a comfy office chair, monitor, keyboard, and mouse. For workers who wish to stash their personal peripherals and other equipment at the office, lockers will be provided.
The main entrance will open to a relaxation area including a pool table, comfortable seating, kitchen table, and coffee corner.
The opposite wing of the building will contain the admin room and a main meeting room.
Both of these areas open up to a large courtyard, which will be used to host special events.
Additional facilities include a smaller meeting room and a small Skype call room. There are also plans to house a fitness room and possibly a climbing wall and fireman pole between the two levels (for those who find taking the stairs too conventional).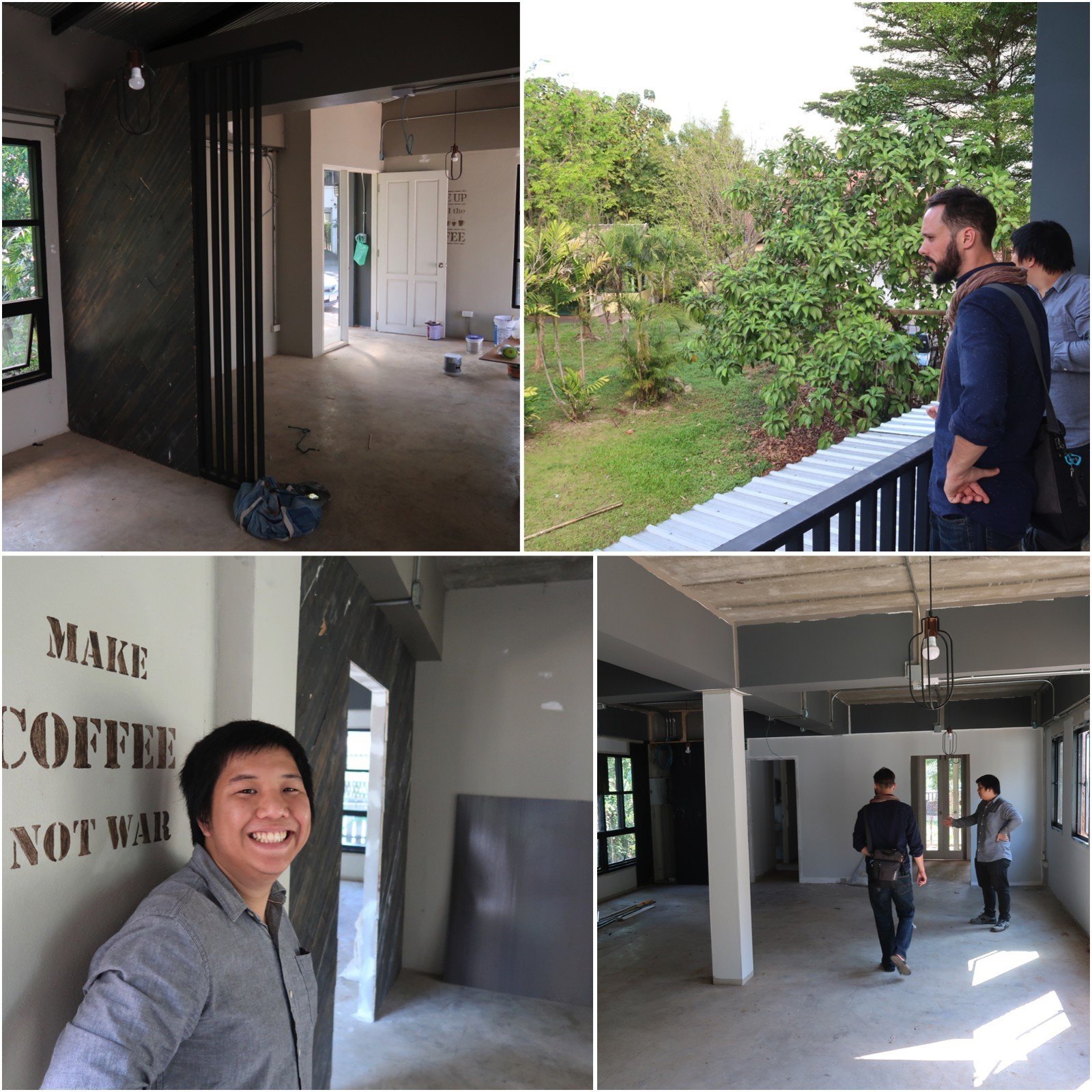 Location and surroundings
Iglu's future headquarters is located on the southwest side of town, in a little cul-de-sac along the Canal Road. The neighboring buildings house a few other tech companies and a couple eating/drinking options: Roastwood Artisan Cafe and Khum Vieng Yong, a highly-rated northern Thai style restaurant.
There is also plenty of greenery in the immediate area, with a bunch of shady trees making up a turnabout island for the cul-de-sac.
You'll see the location of the new office marked on the map below.
A couple mini-marts (7-Eleven and Tesco Lotus Express) are just a 1 minute walk away for when you need to fuel up with a snack. If you rather fancy some fresh fruit or a regular Thai-style lunch, you'll find a little market area in-between the two mini-marts. There's also a small pharmacy next to the 7-Eleven for those times when bug-fixing code brings on a surprise headache.
Furthermore, if you take a short drive away from the main road, you'll find lots of other cafes and restaurants in the areas around Wat Ram Poeng and Wat U-Mong. Especially popular with the Iglu crowd is Adirak for pizza dinner (open 5-10 PM).
2019 is shaping up to be an excellent year for Iglu, and we can't wait for all our digital professionals to experience the new HQ as soon as it's ready.
Photo credit: Wongnai