Due to the great success with Iglu's annual getaway last year, we decided to organise the trip again at the Avalon Beach Resort in Jomtien, Pattaya.
While in 2018 we already had over 85 people participating, this year we broke the record with over hundred participants, including Iglu employees, as well as their partners and families.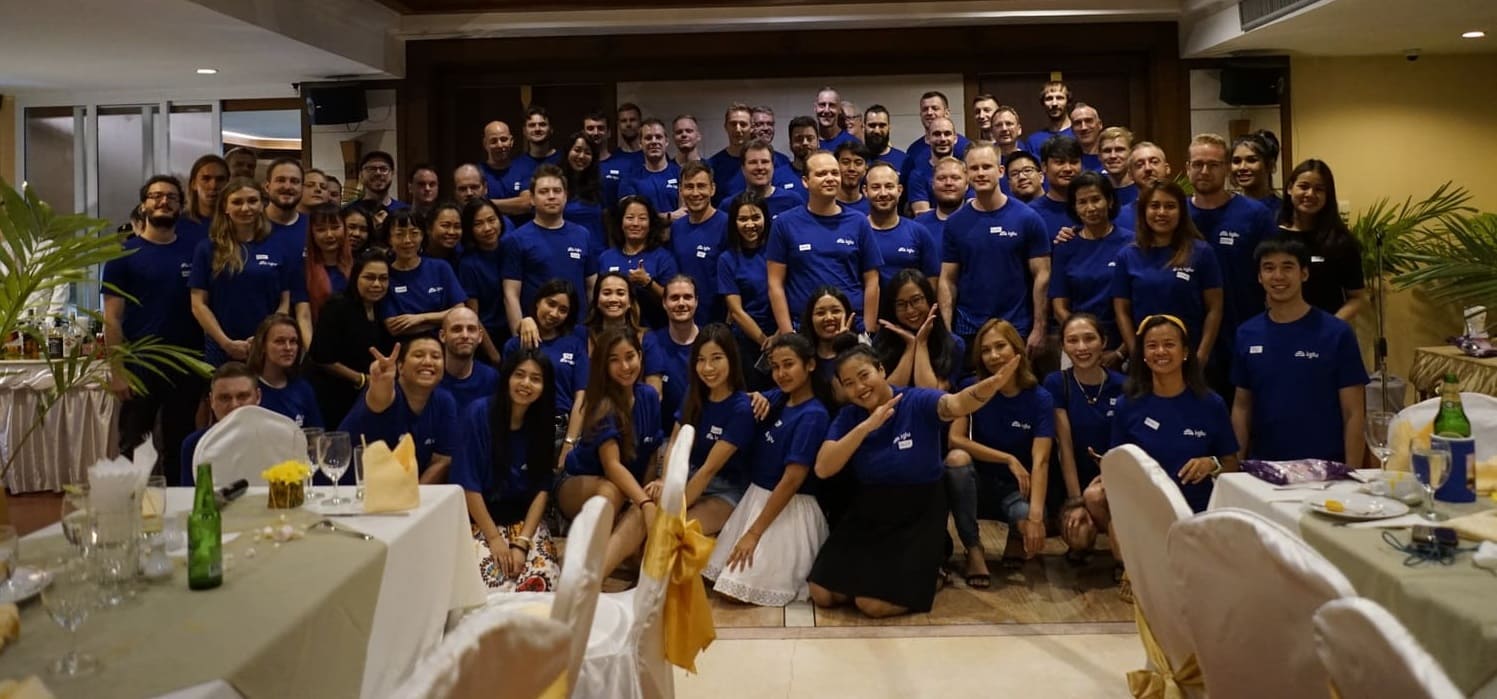 Despite its infamous reputation, Pattaya has proven to be by far the best destination for our yearly trip for several reasons.
The area has lots of activities to offer not only for the party crowd, but also for those who wish to do sightseeing, watersports and other things outside of the bar scene.
The resort itself, as well as the area of Jomtien can be considered very family friendly, despite being only a ten minute bus ride away from the bustle of the Walking street.
It is very convenient for Iglu employees to travel there with either a van from Bangkok, or direct flights from Chiang Mai and Phuket to the Utapao airport.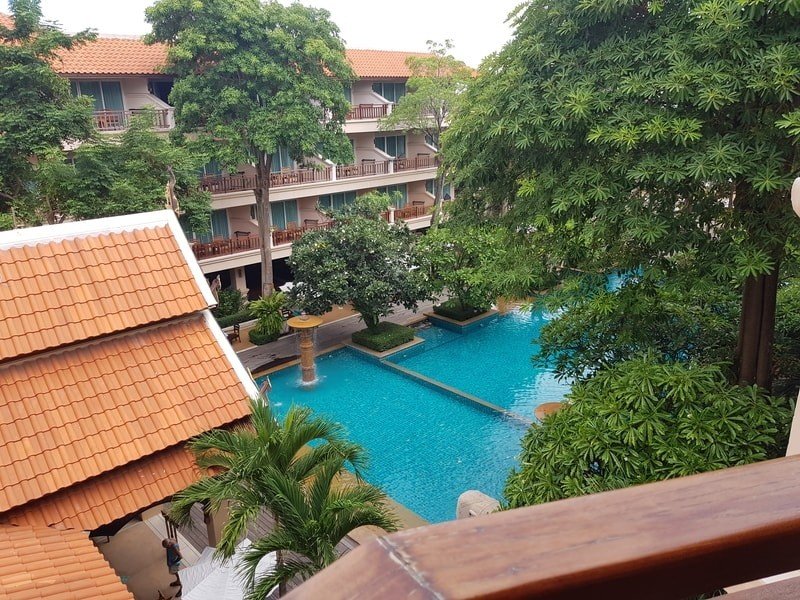 Friday started in a relaxed atmosphere with the hundred-plus participants slowly making their way from around Thailand to the resort. Beer was first in the menu for most, with people gathering in and around the pool to take it easy and get ready for dinner.
Similar to last year, delicious Thai-style seafood buffet was served to the crowd in the hotel's event venue by the poolside.
A classic spaghetti marshmallow challenge was held with each table competing for the highest structure built from these ingredients. The challenge turned out to be surprisingly challenging and the winning table received a bottle of champagne to start off the night.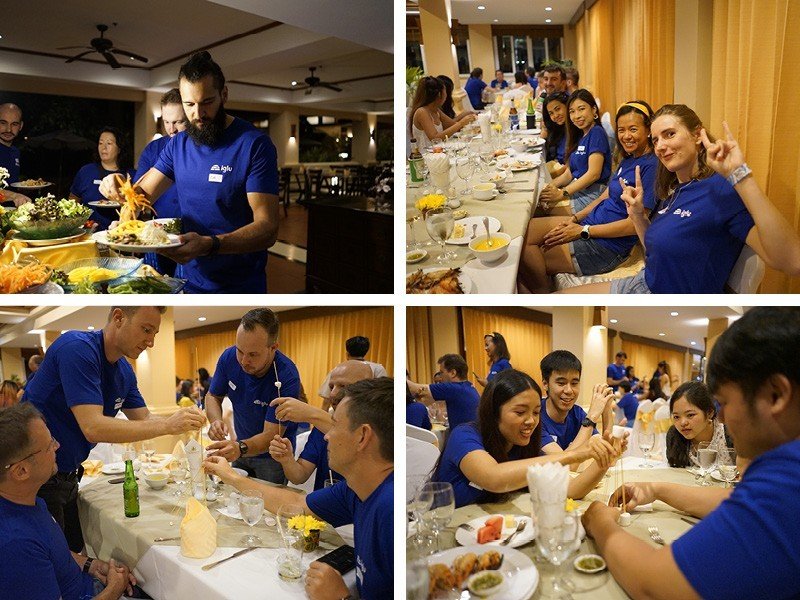 After dinner, most headed out to experience the amazing nightlife of Pattaya, including the Walking street, beer bars and gogo bars, as well as a local style night club on the Northern side.
Luckily everyone survived the first night and made it back to the hotel in one piece, ready for Saturday's activities.
Those who managed to get up before midday made it to a yacht day cruise, where a large dj-equipped boat took the group around for a sea journey to relax, swim and ride a jet ski.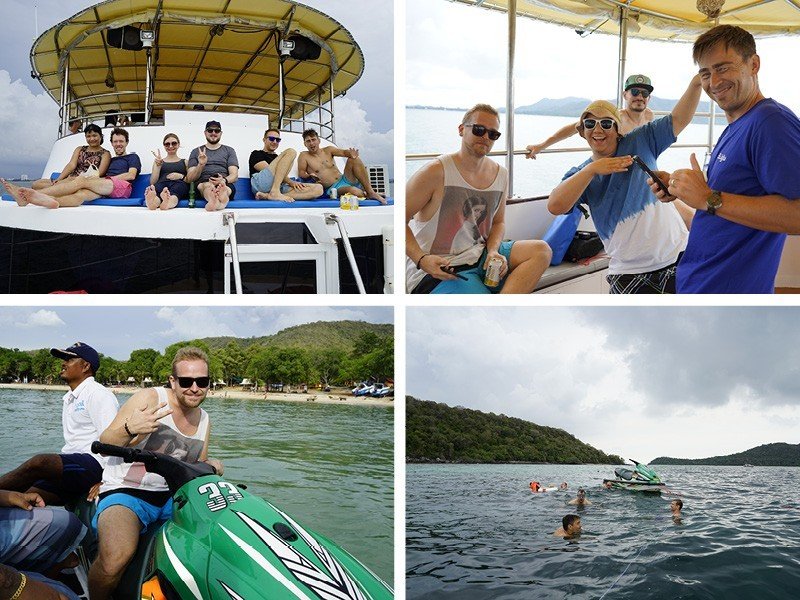 Another group headed to the Jomtien Sauna to recover from Friday night, while some went wakeboarding and others stayed relaxing at the hotel pool.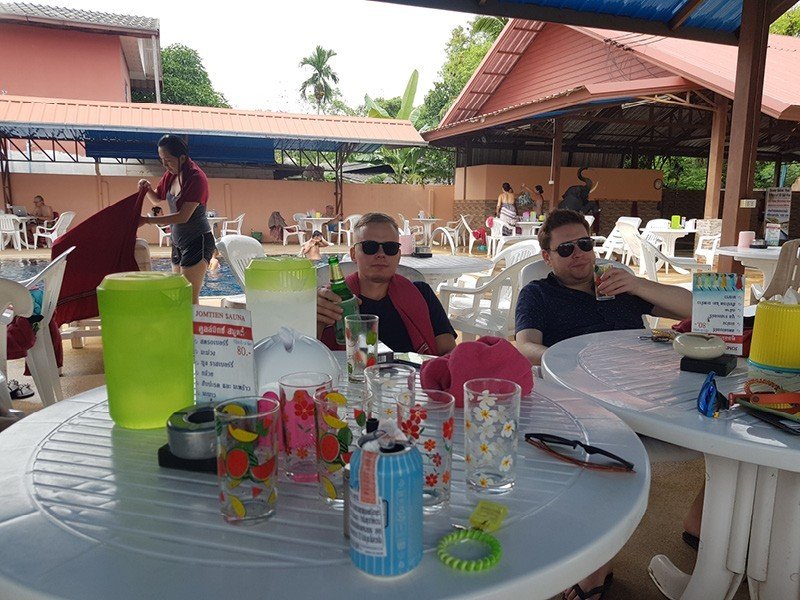 On Saturday evening people split around the area, some went for seafood and others to a fine dining steak restaurant, getting ready for another adventure in the night of Pattaya.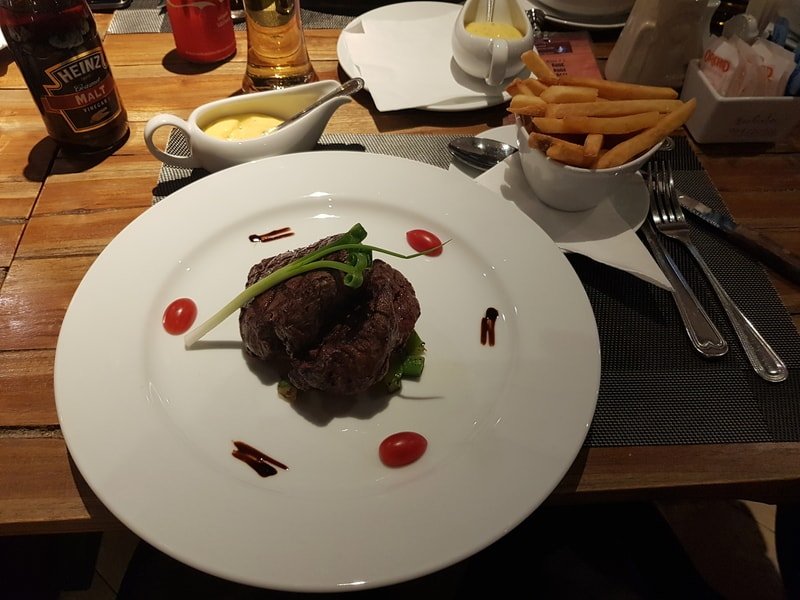 We would like to thank everyone who joined for helping us make this amazing trip happen. See you again next year!