When you think of Android and iOS app outsourcing, Thailand may not be the first country that comes to mind. Those looking for dirt-cheap development usually turn to India, but App Developers based in Thailand may offer better overall value.
Upwork and other freelance platforms are flooded with Indian developers racing to the bottom price-wise to compete for projects. But do they actually give you the best value? You've probably heard the old saying, "If you pay peanuts, you get monkeys." Rather than taking a risk with the lowest bidder, it might make more sense to seek a balance of quality and price.
Why Choose An App Developer Based in Thailand?

Thailand has become a popular destination for experienced western developers due to the lower cost of living. By outsourcing your app development to Thailand-based developers, you're able to take advantage of relatively lower prices while still getting quality development.
Because your mobile app is going to be such an important part of your business, you want to select an outsource development company that you feel comfortable with and have confidence in. Then, once you've chosen a developer, the way you approach the project can make a big difference in ensuring that you get your money's worth.
Keep in mind the following tips to get the best mobile app you can while staying within your funding budget.
1. Keep it Simple, Stupid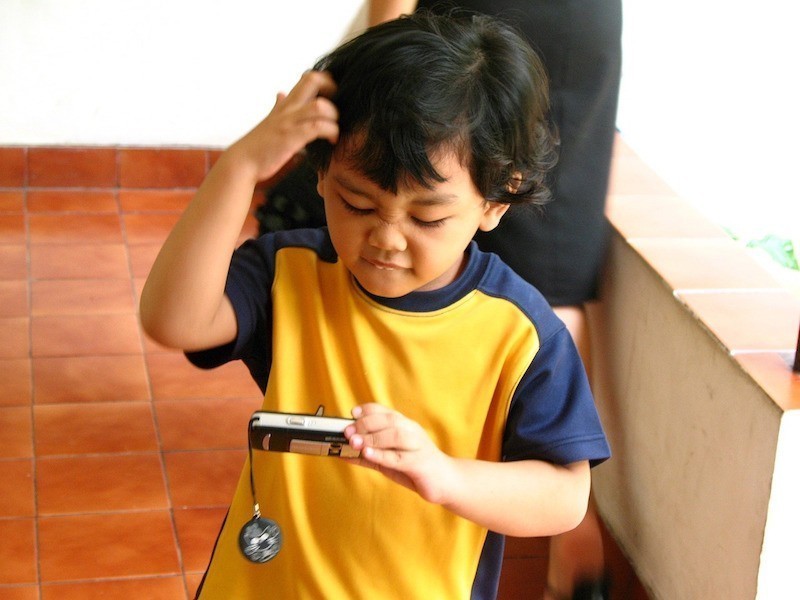 The number one problem I see when looking at app proposals is that they tend to be unnecessarily complex. It's good for the actual proposal to be as detailed as possible, but the problem comes in when the app itself is bloated with useless features.
Even with extensive market research, the only way to know for sure if your app will be successful is to get it in the hands of users. Your app may be the most revolutionary idea ever known to man, but if the User Interface is so complex that people get confused and frustrated just trying to navigate around, they'll quickly lose interest.
Your app doesn't need to do everything in order to be a success. As an example, let's say you're developing a health app to help people with diabetes track their blood sugar level. An app like this probably doesn't need to post messages to social media in order to be useful.
If you're a startup, your app should be treated as a Minimum Viable Product (MVP). You want to produce the first version in a relatively short amount of time so you can get people using it and gauge their response.
This will help you to know which potential added features your users would benefit from and which would probably just bog down the application. Trying to put everything possible in the initial release of the app could end up being a waste of time and money.
2. Make Sure the Developer Understands Your Requirements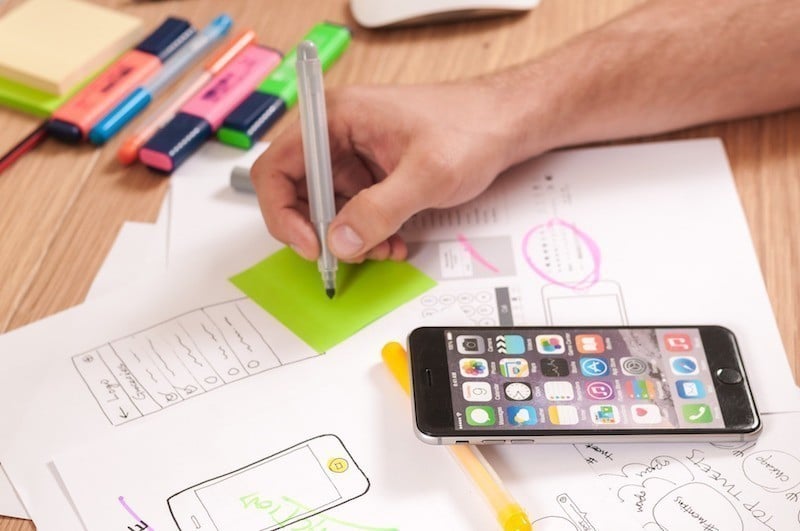 Before meeting with a potential app developer, you should have formulated a detailed plan of what you want your app to do. Some things you need to consider are:
What makes your app unique?
What are the necessary features?
What kind of experience do you want for your users?
How are you visualizing the app's layout and navigation?
You don't need to have a design at this point, but you should have a basic idea of how you would like the app to function and how the user would navigate through the app. Preparing a wireframe to show the developer will help them to understand your general vision for the app. It will also help them to get an idea of the app's complexity, features, and approximate development time.
During your initial meeting with the developer, you can use the wireframe as an illustration to walk them through your vision for the app and its features. At this point, the developer may ask you questions in order to clarify the app's expected functionality. Make sure they understand exactly what you want from the app so that they can give you a more accurate estimate.
3. Listen to the Developer's Opinion

Your developer has built many apps before, and they probably have a better idea than you of what will work well both from a technical and User Experience point of view. You can be flexible with your app's architecture and features without sacrificing the core functionality. Listen to the developer's opinion if they think there's a better way to integrate some functionality, or if they think a certain feature is unnecessary. You don't need to follow all of their suggestions, but keeping an open mind might help you to create a better app in the end.
4. Get the Designer and Developer on the Same Page

The app development company you outsource to may or may not have their own in-house designers. Whether this is the case or not, it's going to be beneficial if the developer and designer are at least in communication with each other. Generally, a good developer will be able to take the screen mockups and image files provided by a designer and replicate the design on the actual device.
Sometimes, however, input from the developer during the design stage is useful. For example, a more logical navigation system might call for extra screens to be designed, or perhaps a menu will need additional choices and thus more icon images created. In any case, having the designer and developer on the same page will help jump start the app development process.
5. Develop for One Platform at a Time

If you're developing an app, you usually want to have versions for both iOS and Android in order to get exposure to the most users. However, developing for both platforms right from the beginning may not be the most efficient method.
If during the development process, you make changes and adjustments to the app's navigation, features, or backend architecture and API calls, these changes must be made twice if you've got developers working on both Android and iOS versions. On the contrary, if you develop for one platform first, you can work out all the major bugs just once and then have a working version of the app to use as a model for developing on the next platform.
While there are also systems for building hybrid apps using one code base, these have major downsides. The first generation of hybrid platforms use HTML to display the app inside a webview. This slows the app down, makes it dependent on network connectivity, and doesn't incorporate the type of native UI that users expect. Apps written natively in Java for Android and Objective-C or Swift for iOS are going to perform better and give your users a better experience.
The newer generation of hybrid solutions mainly run JavaScript inside a wrapper that connects to native UI objects. It's a better approach than HTML apps, but still not without issues. For one, JavaScript is a "quirky" language (to say it nicely). 100% native apps also have complete access to the multitude of libraries and frameworks written in the platform-specific languages of Swift, Objective-C, and Java.
Hybrid apps are a better solution when you just need a simple app done quickly that doesn't need to access special features of the device. An example would be an app to promote a specific event such as a conference or concert festival. With such an app, you don't have to worry about its longevity or ability to retain users.
6. Get Test Builds at Various Stages of Development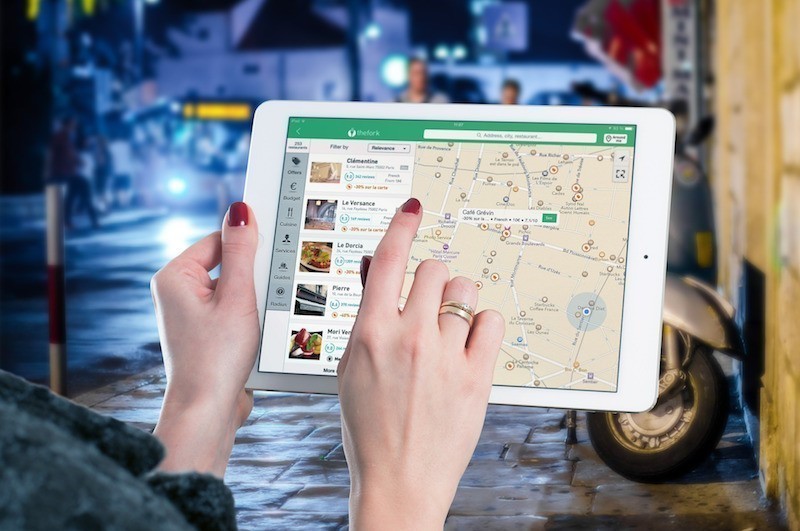 You can set aside certain benchmark stages of progress within the app's development in which it would be logical to have a test build that you can try out on an actual device. This will help you get an idea for the progress being made and to see if the look, feel, and user experience of the app matches your expectations.
It's important to understand that preliminary builds of the app are going to be incomplete and missing features. The point of checking the application at this stage is to see if the project is heading in the right direction. More serious testing would begin at the alpha and beta stages where the application is complete in features, but likely containing bugs to be discovered and fixed.
7. Let the Developer Develop

Once the developer has the go-ahead from you to begin the project, it's best to keep meetings to a minimum. Programmers are at their most productive when they're writing code. If you demand an excessive amount of their time to hold meetings it will only slow down the progress of the app. The same is true for providing test builds.
While it's helpful to get test builds at various stages, demanding more than one per week is going to cut into the developer's programming time. Uploading a test build isn't always a straightforward process. Developers sometimes run into hiccups and need to generate and install new certificates or download new versions of software tools. A 20-minute task to upload a new build suddenly takes a couple hours. In most cases, it makes more sense to upload a test build after a certain number of features have been implemented rather than according to an arbitrary timeline.
Ready to Talk About Outsourcing Your Mobile App?

If you've got an idea for a mobile app that you'd like to have built, Iglu could be your outsource team. Get in touch with us using the contact form and tell us what you need done.
Learn More About Iglu's Outsourcing Options Here