It was only a couple of decades ago when the Thailand software industry was dominated by the corporate sector that outsourced development teams from the capital, Bangkok.
The preeminence of multi-national organisations didn't help Thailand's image as an attractive proposition for smaller businesses and digital nomads.
Jobs for foreigners were few and far between, and for freelancers interested in Thailand, the only option was to work remotely from their home countries.
Fast forward 20 years and the situation has almost turned upside-down.
Due to a big push in foreign investment by the Thai government, that came in the form of  promotion packages and regulation overhauls for employing foreigners, tech companies were finally attracted to Thailand.
As a result, a surge of employment for skilled foreign prospects followed.
Thailand is now established as a major player in Southeast Asia for tech companies that operate in the region, with a few notable companies being headquartered in Bangkok.
Digital nomads, freelancers and remote workers from the west also favour Thailand as their place of work – broadband is fast, reliable and widespread, as is cellular connectivity, all at a lower cost of living than those of western countries.
Thailand now is undoubtedly an attractive job seeker's market.
This article aims to guide the reader through potential IT jobs in Thailand, highlighting the key tools expats can use to find great opportunities in Thailand.
The most important job aggregation platforms will be covered, along with some key employers in Thailand – most of which are situated in Bangkok.
Salary ranges, previous experience and qualifications will be listed with popular job positions in Thailand thereafter.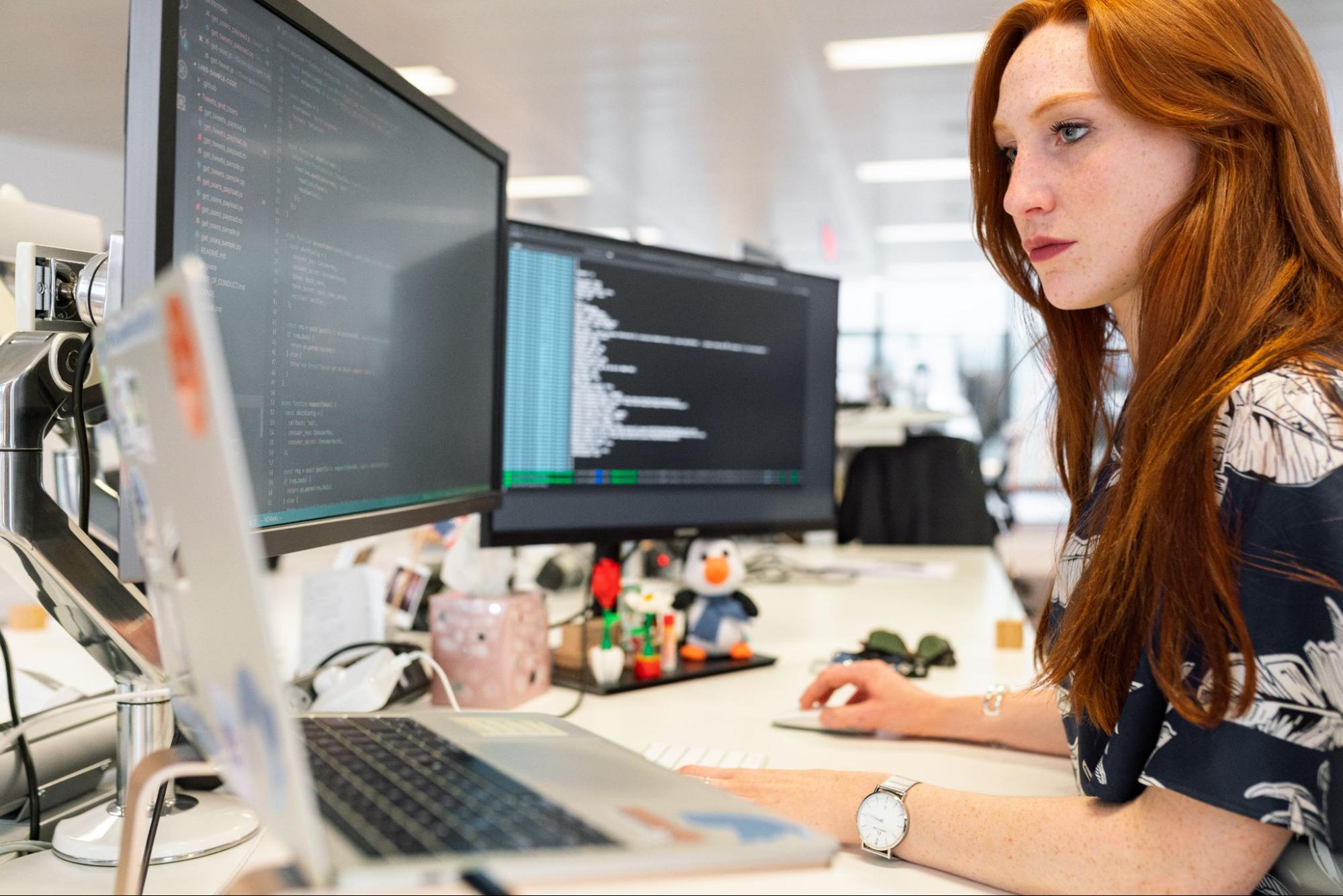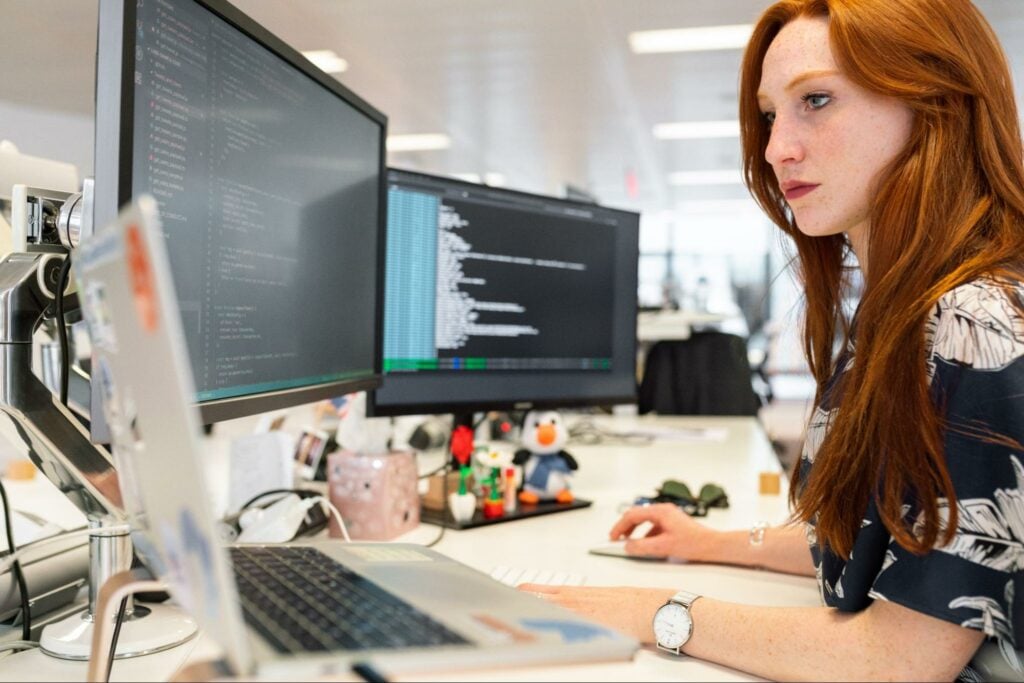 Job Platforms and Websites
This section will cover key online websites, including Iglu, that you can leverage to find your favoured IT role in Thailand.
Although there will always be positions available from large multinationals (some of which will be covered further down), it is within the segment of smaller companies and start-ups where positions may be more flexible.
IT roles within the startup sector often require part time or flexible hours, to work remotely, and to fill unique roles that can fit your skill set and interests very well.
Let's take a look at where to find these jobs.
Iglu
Iglu is a key player in Thailand for both job seekers and clients looking for top talent in the software development space.
Iglu is an international network that utilises their growing network of companies and talented prospects to match skilled individuals with companies that require such skills.
Perhaps more importantly, Iglu is a BOI promoted company in Thailand that dramatically boosts their relevance and long term prospects in Thailand.
Although remote work (or as Iglu put it, working from a hammock) is their favoured model, they also have office space in Thailand and in other parts of Asia, including Hong Kong and Vietnam.
This is in addition to an Estonia and London based office location.
Your first port of call in your endeavour to find your ideal IT role in Thailand should be to send an application to Iglu.
What are you waiting for? – this article won't go anywhere while you are sending that email 🙂
Iglu's join page has more information on job prospects and Iglu's work culture. Alternatively, jump straight to their open jobs page, or send them a direct email from their contact page in case you have any questions.
AngelList
AngelList boasts on their homepage as being the world's largest startup community, offering a similar service to Iglu albeit on a global scale and with a larger focus on investing.
The pages of interest for Thailand are the Jobs in Bangkok and Jobs in Chiang Mai pages.
At the time of writing there were 321 open positions in Thailand on AngelList that matched the Software Engineer role – a healthy amount given the current climate amid the global health crisis.
The sign up process on AngelList takes a few minutes to complete, asking you questions about your desired workplace and what type of job you're looking for among other questions.
Plan some time to set up your profile and once you have completed the setup process you'll have access to the job database.
AngelList has a "Remote Only" filter on their search page, an ideal feature for expats in this time of border closures and international restrictions.
It is advised that you set up your job platform profiles after submitting your Iglu application.
You will hear back from Iglu via email usually within 24-48 working hours – utilise this time to sign up to other platforms to maximise your exposure to opportunities in Thailand.
JobsDB
Another very popular job aggregation platform is JobsDB. JobsDB not only has a large presence in Thailand, but also Singapore and Hong Kong for those interested in the key Asia economies outside of Mainland China.
The Thailand search page highlights the top employers, giving a key indication of the type of companies that are hiring in Thailand.
High profile companies will include the large cellular players (True, Dtac, AIS, Verifone) and the largest banks operating in Thailand.
JobsDB has less of a startup presence but is nonetheless a widely used platform for IT roles in Thailand.
For stronger career prospects for those looking for long term roles in established companies, JobsDB will be more favourable than AngelList.
In any case, keep track of potential opportunities with JobsDB  via their regular email notifications.
Monster
Monster is another jobs platform that posts available roles in Thailand. Searching for a software engineer role for example returns over 1,687 results at the time of writing.
Like JobsDB, Monster hosts many more larger companies than startups. However, there are some newer, rapidly growing companies such as Food Panda (more on this company further down) that could feel more dynamic and exciting than a more established company.
Monster search results often show multiple suitable locations for a particular role – Singapore is commonly coupled with Thailand given their close ties and geographical locations. This can be attractive for expats looking for flexibility in location.
Remote positions can be filtered in the Job Type menu by selecting the "work from home" option.
Blognone
Changing gear to more localised efforts, Blognone is a simple forum where Thailand-specific job opportunities are posted.
Open positions are posted in both Thai and English languages, which can make searching more challenging (Google Translate to the rescue).
If the job is posted in Thai, then fluency in the language will more likely be a requirement for the position, therefore English posts are more likely to be viable prospects for expats.
Beyond the language barrier though, Blognone highlights many UI/UX, engineering and full stack positions in Thailand that could be yours for the taking.
Technologies required include Java / Scala, PHP, and mobile specific technologies for iOS and Android, presenting an overall healthy mix of front end and back end roles.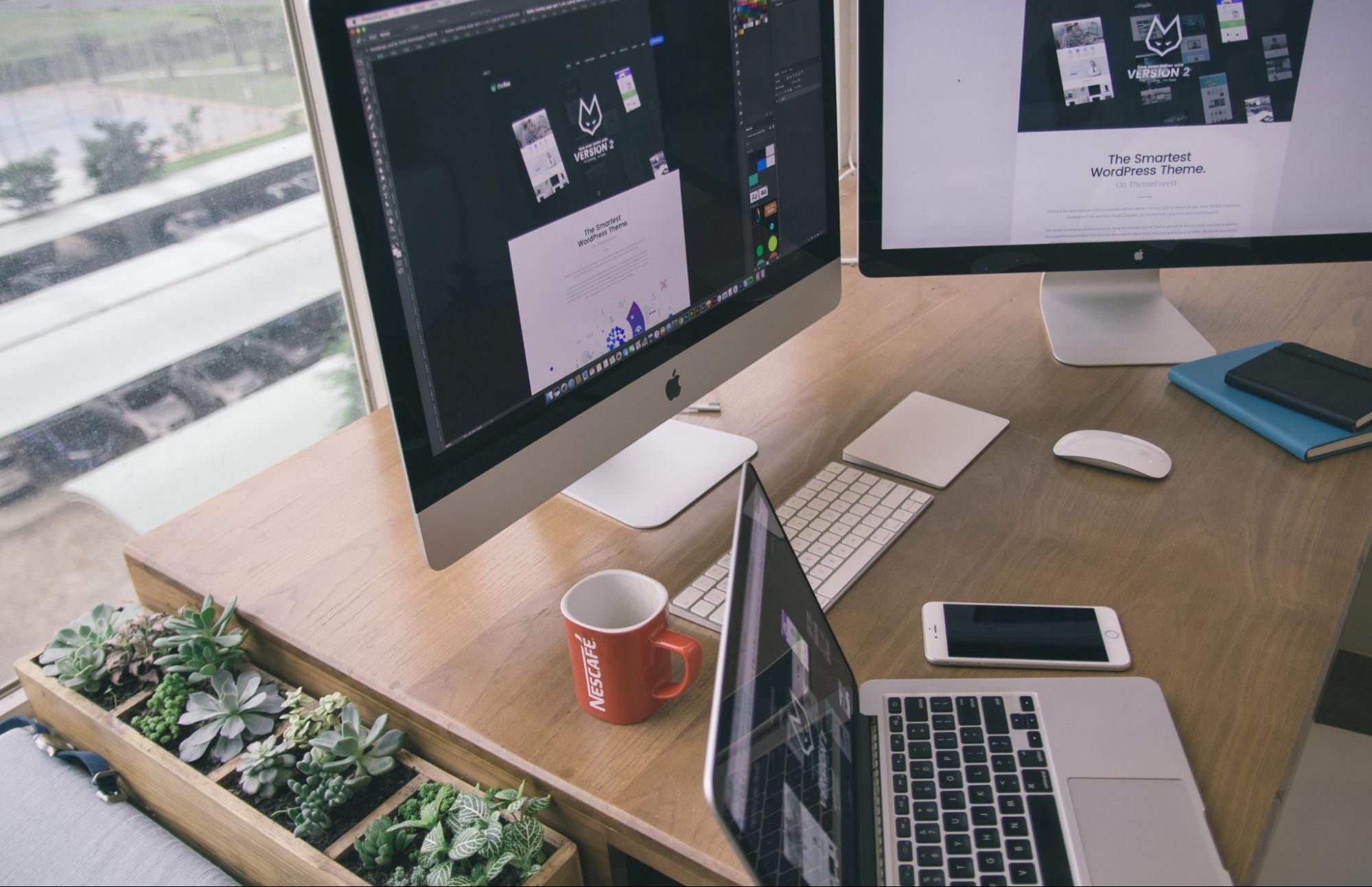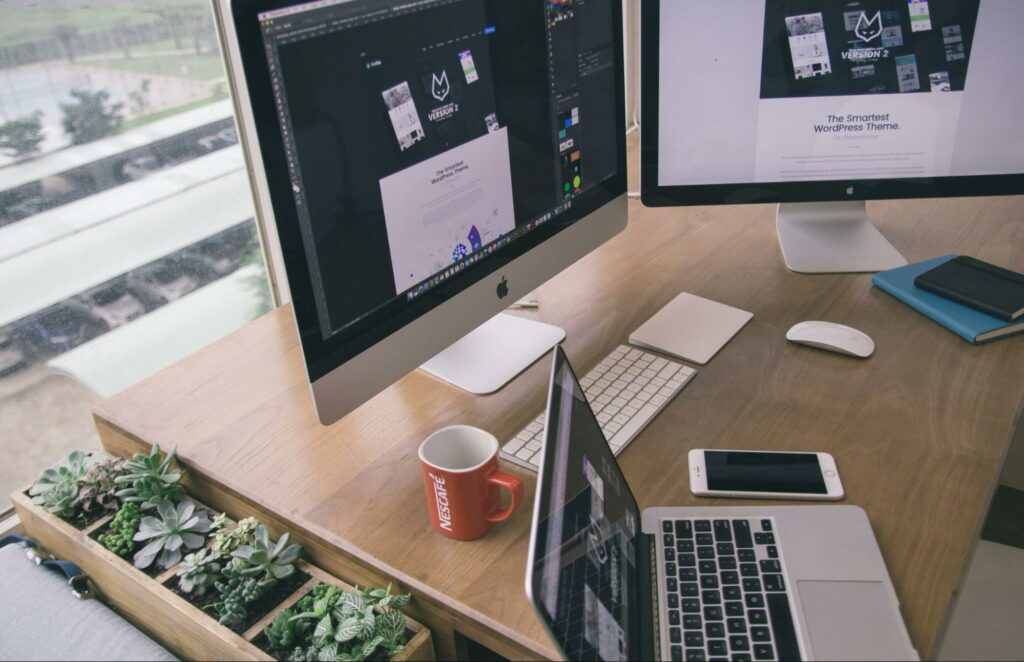 Other Platforms for Information Technology Jobs
There are other notable resources you can leverage to identify IT opportunities in and around Thailand that can be operating in the background as you look for your ideal position.
Additional exposure from these platforms can attract recruiters, build your experience with short-term contractual tech jobs and develop your communication skills.
Take note of the following resources for additional exposure to tech positions in Thailand.
LinkedIn
As the largest professional network on the internet, you can utilise LinkedIn to network with potential recruiters and use LinkedIn jobs; a tool that matches your profile to job prospects.
Configuring your profile to "actively looking for work", and adding Thailand as a location will expose your profile to recruiters who can then approach you with positions and  invite you to interviews.
You can also subscribe to an email newsletter consisting of only job positions based on your location and professional profile.
This makes LinkedIn somewhat of a valuable tool that can be running in the background as you actively work with other platforms mentioned in this piece.
UpWork
UpWork is a leading name in jobs platforms with a focus on software development and online services.
While not having a huge presence in Thailand, it is very well suited for expats looking to work from Thailand, while getting exposure to opportunities on a global stage.
UpWork is more suited to freelancers and remote workers looking for flexibility in work hours to boost income.
UpWork can either be treated as a primary means of income as you build your feedback and portfolio on the platform, or as a temporary means while you search for a more permanent position.
The vast majority of positions posted on UpWork are remote work positions, giving freelancers the freedom to work remotely wherever they may be.
As a result, UpWork can be integrated into your work search efforts quite effectively as you explore the Thailand tech market.
Meetup.com
Meetup is a platform commonly used in Thailand for tech meet-ups, and therefore attracts recruiters from large companies operating in Thailand.
Meetup provides an effective way to network with expats in the same area as yourself, share opportunities and ultimately boost your knowledge in the local market.
It's not uncommon for tech firms to host their own meet-ups too, giving you direct exposure to established companies actively looking for job applicants that have in-demand tech talent.
Meetup is accessible via website and from their mobile app available on iOS and Android.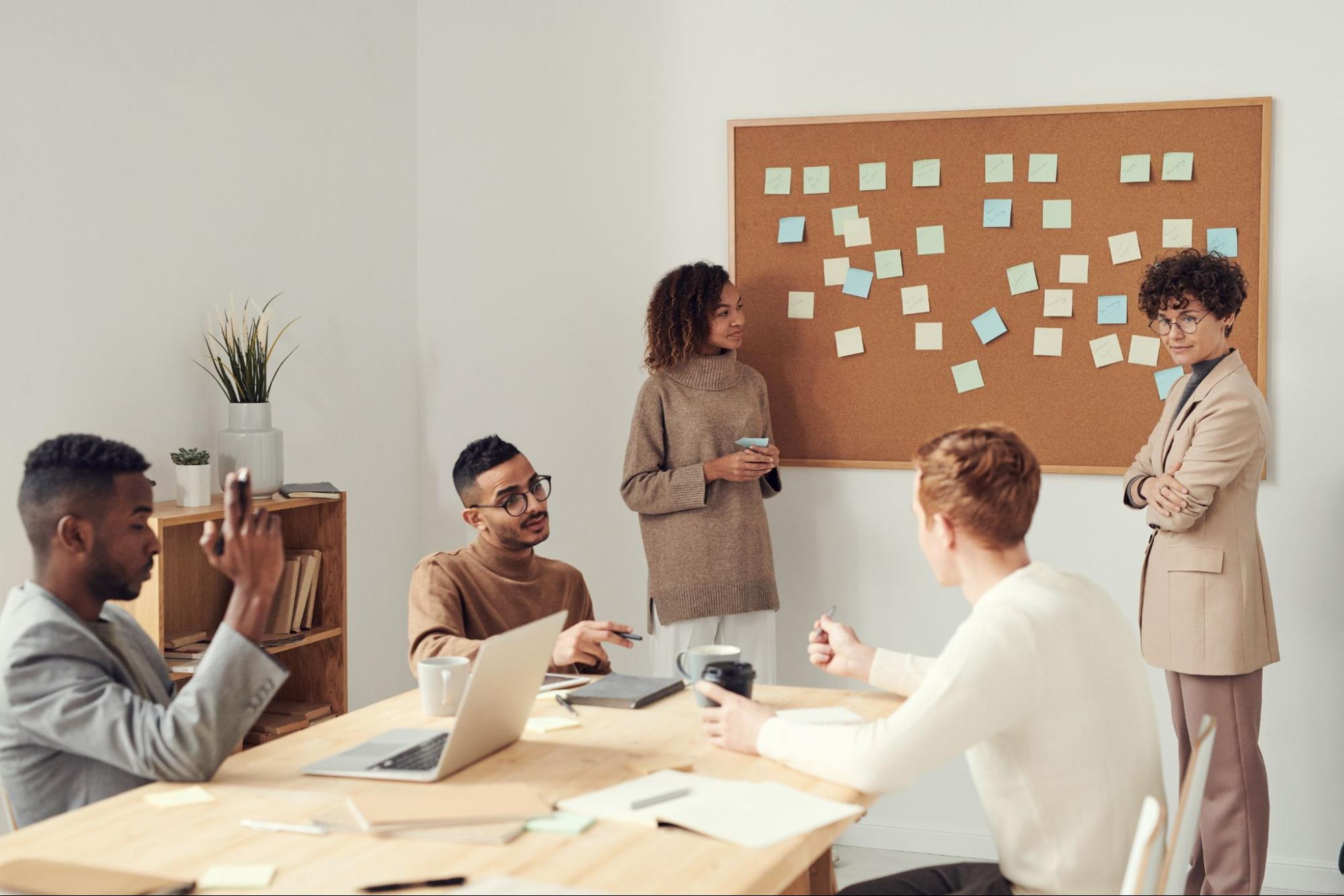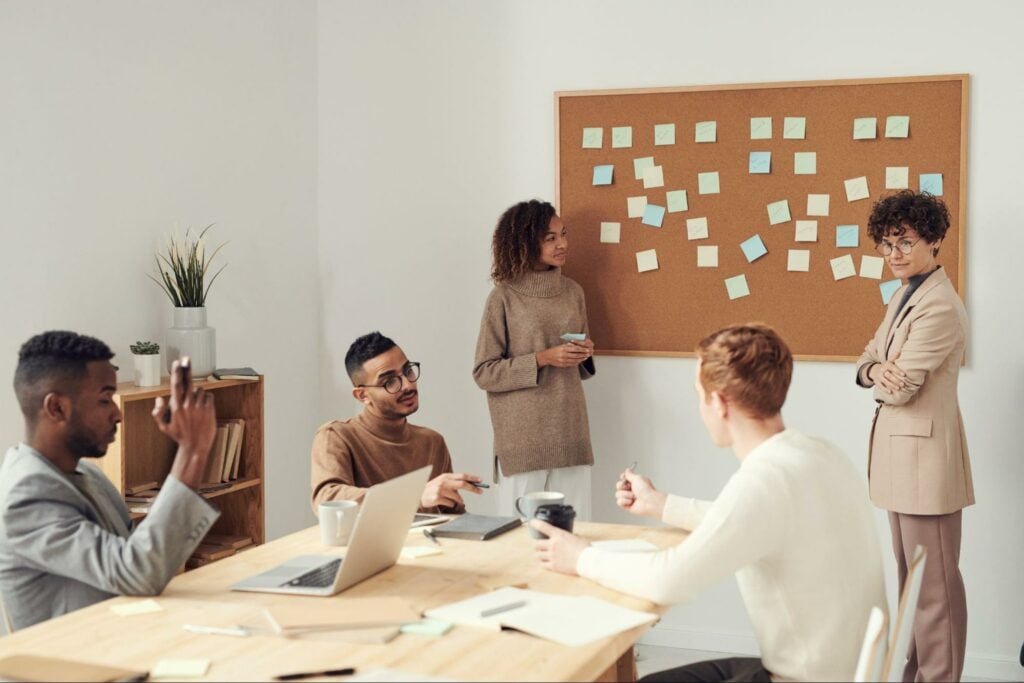 Key Employers in Thailand
Now let's drill down the key established players in Thailand's tech space. These companies will have a consistently high amount of job positions available.
These larger companies often have their own job portals in addition to presence on the job platforms already discussed.
Although it is not encouraged to submit multiple applications to the same company, it can happen given the amount of platforms out there!
Agoda
Agoda is a popular online hotel, flights and apartment booking company that offers some of the most competitive prices online, now having over 4,000 employees in Europe, US, Asia and the Middle East.
They originally solely focused on hotel / hostel accommodation, but have since expanded into flight search and apartments (similar to AirBnB's business model of allowing hosts to publish their properties).
Agoda is one of the fastest growing hotel + accommodation companies today with most of their corporate presence now in the Thailand capital.
Their career locations page breaks down their global presence and open job opportunities, with a big focus on English speaking, foreign employees.
Check out their dedicated Bangkok page for job openings to utilise their Thailand-based HQ.
Working in an established companie's HQ can offer multiple benefits compared to a smaller company or startup, including:
Networking opportunities within the company, enabled by being surrounded with many talented workers in both vertical and horizontal fields.
Career opportunities for a longer term role in a HQ as you learn the business and its long term trajectory.
Ability to transfer to a different location if you would like to experience life in a different country after spending some time in Thailand.
Agoda's focus on Asia becomes more apparent on their blog, with the majority of content promoting popular Asian holiday destinations along with the local culture of food, drink, famous landmarks and activities for visitors.
At the time of writing there were 251 available tech jobs in Bangkok (and 1 in Chiang Mai), compared to only 23 in Singapore where the company originated.
Grab
Grab is the leading taxi booking app in Southeast Asia, and since its foundation in taxi service has expanded to meal delivery, grocery shopping delivery, cashless payments and even hotel bookings.
Grab brands themselves as the "super app"of Southeast Asia, although their scope is still small relative to China's WeChat, for example.
Find Grab's career opportunities on their careers page. IT centric roles range from data science and analytics, UI/UX, marketing and communication, and engineering their core products.
Although Grab is headquartered in Singapore (with 343 available positions currently open there), there is a growing presence in Thailand too, with Thailand being among their biggest markets. 33 Thailand-based positions are open at the time of writing.
Food Panda
FoodPanda is another foreigner-friendly technology company with a strong presence in Thailand. The company has over 9000 employees consisting of 50+ nationalities, with the majority of office space in Southeast Asia and the middle east.
Food Panda market themselves with an emphasis on inclusion and diversity that make the company sound very attractive for expats.
FoodPanda offers a restaurant food delivery service with a primary focus on food curation, that pertains to a vibrant food menus with authentic recipes from many cultures around the world.
If you are hungry to make an impact with Food Panda, their careers page hosts all open job positions currently available at the company.
74 positions in Thailand were open at the time of writing, with many more in the Southeast Asia region as a whole.
Some of the categories to monitor on FoodPanda careers include data & business intelligence, information technology, software engineering and special projects.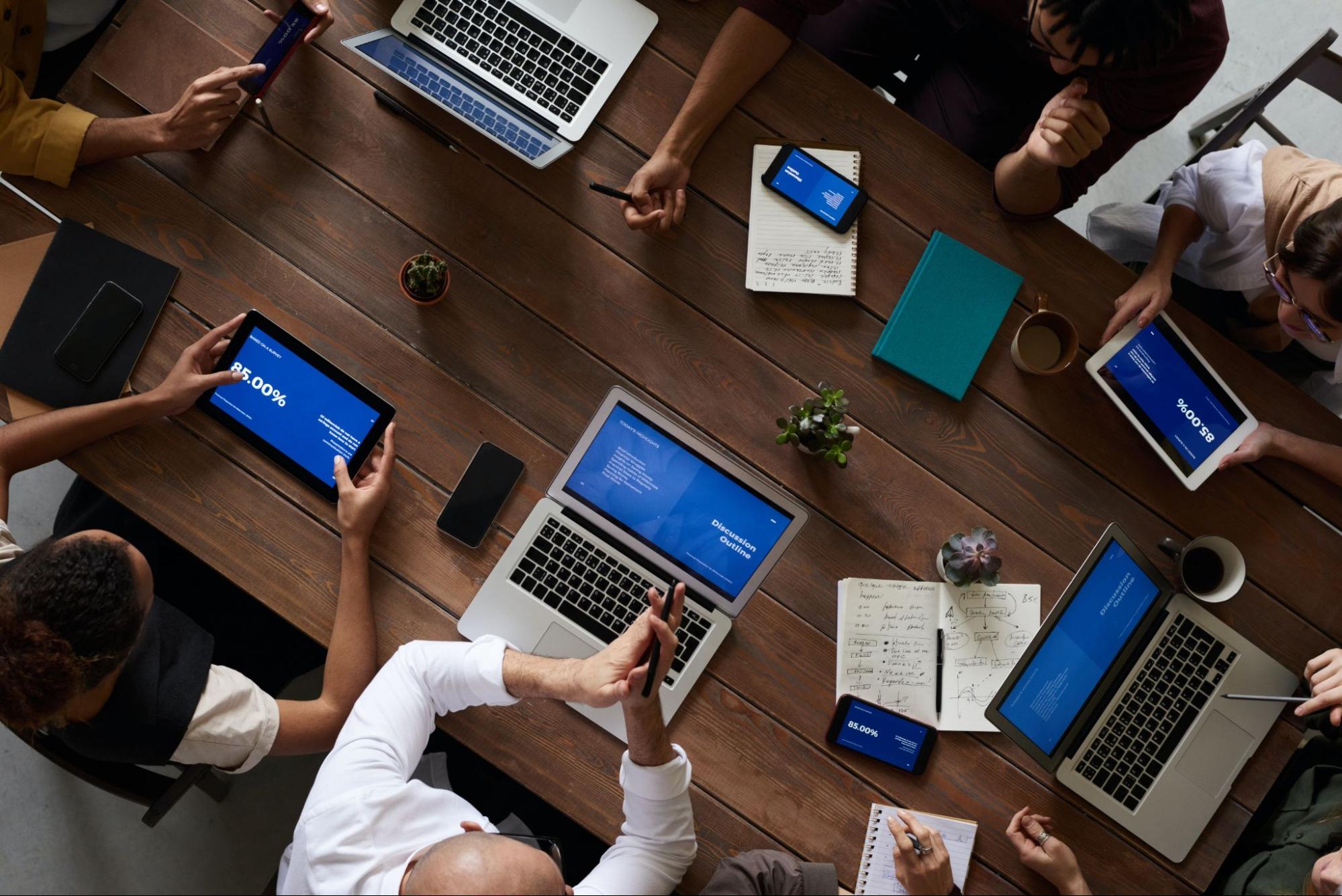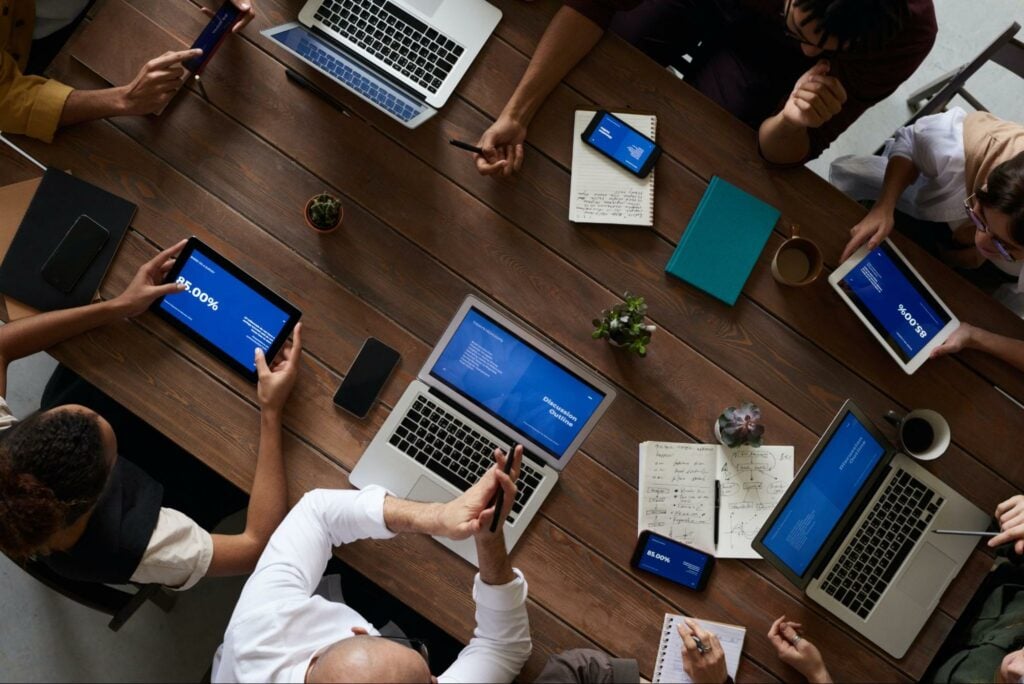 Popular Roles in Thailand
To follow is a key list of roles that Thailand based technology companies commonly require from foreign applicants.
In addition to the positions themselves, the required expertise will also be listed along with the average salary* for the role in question.
The list is designed to give you a general overview of what companies are after and the amount of experience that they typically look for, so you can gauge which positions are best suited based on where you are at professionally.
Keep in mind that every position is unique, and therefore will most likely require a particular set of requirements that deviate slightly from what is mentioned in the list – this is particularly the case in IT where we see technologies evolve at a fast pace. Cutting edge projects most likely require bleeding edge libraries from modern programming languages, for example.
UI and UX
Art / Creative Director:  Lead a creative group of people to design and test graphical applications, provide feedback on visual and creative elements, maintain usability and user-friendliness.
UI Designer: Create interactive experiences around a brand image. Requires an understanding of technical capabilities in order to create designs that can be translated into code.
UX Designer: Commonly for web or mobile based applications, improve ease of use (usability), and create an optimised user experience by exploring approaches to presenting data.
Web Designer: Plan, create and code web pages, using both creative and technical abilities to fulfil the website requirements. Modern web apps are commonly created with JavaScript frameworks.
Full Stack Web Developer: A role that oversees the entire development pipeline of the product that encompasses the front end and back end solution.
Software Engineer and Development Roles
Back end Developer: Create and maintain server-side infrastructure for front end apps, that could pertain to APIs, database management, security, and other tasks relating to the service in question.
Front end Developer: Implement graphical apps that end users interact with, mostly required for web browsers and  mobile devices. Highly dependent on JavaScript libraries and surrounding tools (Command line interface, testing suites, and deployment pipelines).
Java Developer: Implement solutions using the Java programming languages and surrounding libraries and frameworks. Typically entails system-level development where reliability, security and optimisation are key areas of focus.
Mobile App Developer: A role dominated by OS and Android development, requiring the app to be developed, built and deployed to App Stores, and maintained thereafter.
Scrum Master: A project management role ensuring a productive environment, ensuring the team adhere to agile values and principles, follow best practices and fulfil responsibilities on an individual basis.
Senior System Analyst: Analyze, develop, and document computer information systems, and serve as project leader to guide systems through coding, testing, and implementation. Research and recommend tools to build and optimise on solutions you are responsible for.
Software Engineer: Improve system quality by identifying issues and common patterns, and developing standard operating procedures for the team to follow. Identify areas of improvement and maintain such solutions.
Software QA: A focus on improving the development process, in addition to preventing / resolving bugs and defects in code.
Data Analytics and Data Science
Database Administrator: Manage data of an application or organisation. Ensure database up-time and maintain data integrity.
Data Scientist: Turn raw data into valuable insights that an organisation needs in order to grow and compete in the market.
CDO (Chief Data Officer): Oversee the collection, management, and storage of data across an organisation, and drive insights to inform business development competitive strategy.
Senior System Analyst: Analyze, develop, and document computer information systems.
CTO (Chief Technical Officer):  Manage the technical aspects of the organisation to ensure that they're in line with the company's growth targets. Manage technical resources and ensure they stay relevant.
Average Salary: THB 235,000/year
Salary Range: THB 170,000 – 300,000/year
Experience: 10–15 years
Education: MBA/MS in computer science, or related fields
Fields: High-level strategic thinking, planning, and stakeholder management; Agile Framework
IT Director: Oversee technical projects in alignment with organisational goals, and ensure the strategy and execution of IT infrastructure stays on track for the organisation.
Average Salary: THB 275,000/year
Salary Range: THB 250,000–350,000/year
Experience: 10 years
Education: Bachelor or Master Degree in Computer Science, Computer Engineering, or related fields
Fields: SAP/ERP, WMS, CRM, and Analytic tools
Technical Recruiter: Source, screen and provide a shortlist of qualified candidates for various technical roles for the organisation.
Salary: THB 500,000-600,000/year
Experience: 2–3 years
Education: Bachelor Degree or higher in Information System, IT, or related fields
Fields: Recruiting SAP positions, CV Search, Social Media Marketing
*Salary Data sourced from PayScale.
Summarizing the IT Jobs in Thailand Guide

Thailand is now a prime locale for digital nomads and expats looking for a career in Southeast Asia.
This is in part due to the Thai government's efforts to attract foreign talent, such as the BOI business development scheme, but also the attractiveness of living in a tropical climate and lower cost of living Thailand offers.
This article has outlined the must-know platforms and websites to kick-start your career prospects in Thailand and the greater Southeast Asia region.
The article also outlined the most common positions for foreigners in Thailand that are in-line with in-demand technology, including data science applications for AI and analytics, modern app development using front end libraries and reliable back end infrastructure, and higher executive roles to oversee technical efforts with the CTO and CDO roles.
To apply to work for Iglu, you can submit your application via our jobs page or contact us if you have any questions.