Did you know that Thailand is ranked 8th in the world as a market for industrial robotics? Or that Thai companies are investing heavily in new technologies such as IoT?
These are just a couple of reasons why it's a booming market for digitalization and an attractive destination for skilled digital specialists.
As a leader in the field of employing foreign digital workers to Thailand, Iglu was featured in a promotional video prepared in collaboration with the Thai-Finnish Chamber of Commerce and the Embassy of Finland in Bangkok.
In the video, Iglu's CEO Ozzi Jarvinen describes Iglu as a community of developers, programmers, and other digital specialists working for clients in Europe, the US, and also locally. With good infrastructure—especially fast internet—Thailand is a great location for those who are able to do their job from anywhere in the world.
Iglu's goal is to become the largest international community of software developers and consultants in Thailand, while also fostering an environment that is welcoming and fun to work in.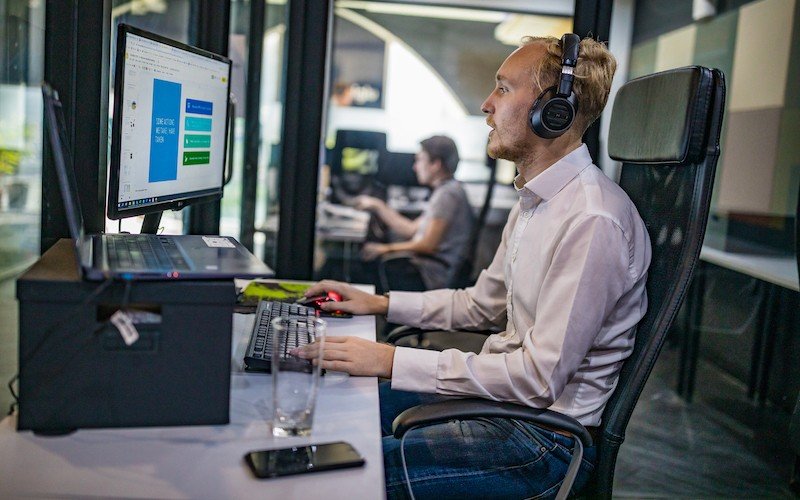 With Thailand's year-round warm climate, relaxed culture, and low cost-of-living, it offers a better work-life balance and quality of life than many European countries.
Within Iglu there are many opportunities for networking. The large number of Finns and Scandinavians, in particular, find camaraderie quickly. Many have been doing business in Thailand for 5-10 years or more and can help newcomers get to know the landscape with ease.
Are YOU interested to work in Thailand? Learn more about how to join us at Iglu.