Bangkok is becoming one of the hottest cities for digital professionals and entrepreneurs looking for warm weather, value-for-money, fun, excitement and new opportunities.
Moving to any new city can seem overwhelming at first, and Bangkok is no exception. The sheer size of the place, combined with a strange new language and unfamiliar culture can leave some newcomers bewildered.
Don't worry, because here at Iglu we've got people with over a decade of experience living in Thailand to give you some tips. This guide should help make moving to Bangkok go more smoothly for anyone planning on coming over.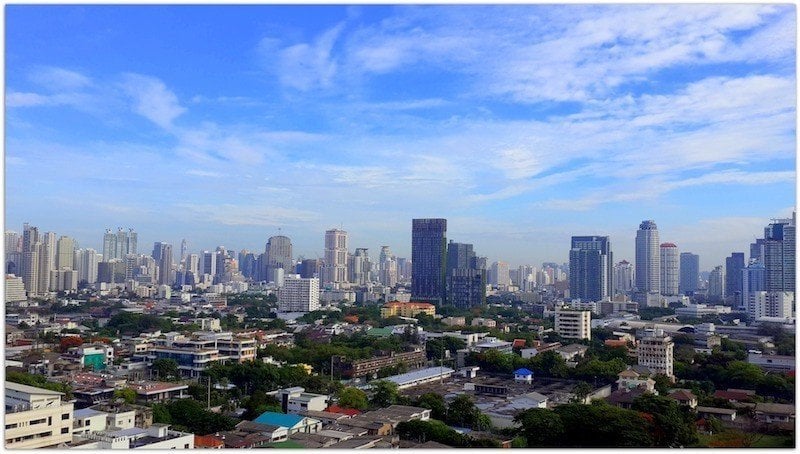 What's the Best Place to Live in Bangkok?
Bangkok is a huge city with many areas to stay in. But some of the most popular locations for tourists are not very well-suited for expats to grow some roots in. A booming nightlife every day of the week isn't always welcome when you need to work in the morning.
Transportation is another important consideration when choosing where to live in Bangkok. You'll almost certainly want to locate yourself near one of the train lines, whether it be the subway (MRT) or the skytrain (BTS).
Of course, you'll be paying a premium for accommodation within a short walk of the most popular train stations. It's possible to save a lot of money on rent by picking a building some distance down one of the sois (side streets) and using motorbike taxis to get to and from the station quickly.
Here are a few areas to consider:
Asok
The intersection of Sukhumvit Road and Soi Asok is a busy junction where not only the roads, but the MRT and BTS train lines cross as well. Sitting right at the corner is the fancy new Terminal 21 shopping center, containing all sorts of shops and restaurants.
The entire area is also packed with cafes, pubs, and restaurants featuring every type of cuisine imaginable, while nearby Sukhumvit Soi 11 has long been home to some of the city's trendiest nightspots.
Iglu's Bangkok office is in Sukhumvit Soi 13, a 5-minute walk from Asok intersection, making your commute negligible if working from here.
On the downside, the lower Sukhumvit area can become a bit seedy at night and noisy near the main roads. Still, some quiet spots can be found tucked a little ways down some of the sois in the area, especially the dead end roads.
Thonglor/Ekamai
The Thonglor and Ekamai neighborhoods mark the beginning of upper Sukhumvit. Thonglor in particular is known for being Bangkok's hipster district. It's full of great places to eat and has a vibrant nightlife, but without the rowdiness of Khaosan Road or the shock factor of lower Sukhumvit.
Many of Bangkok's biggest shopping centers can be reached within a few stops on the skytrain from Thonglor, while Ekamai bus terminal is where you can catch a ride out of town to locations on the eastern seaboard to get away for the weekend.
Silom/Sathorn
Aside from the Patpong nightlife section, Silom and Sathorn are largely ignored by tourists. Silom is Bangkok's main business district, and many countries have their embassies located here as well.
The local Thai residents tend to be wealthier in this part of town, and so there's a good selection of upscale condos.
Lumphini Park provides 142 acres of green space, perfect for morning or evening jogs. The MRT and BTS lines also both cross through here to connect you with other parts of the city.
Victory Monument
The area around Victory Monument may be a little bit less popular with expats, but has the advantage of cheaper accommodation than the previously mentioned neighborhoods.
Basing yourself here will give you a more authentic Thai experience as the restaurants and shops cater more towards local Thais and not tourists.
On the BTS line, a few stops to the north will take you to the sprawling Chatuchak Weekend Market, while a few stops to the south gets you to the mega malls MBK, Siam Paragon, and Central World.
A few other hip and popular neighborhoods to live in are Ari, On Nut, Lad Phrao, and Rama 4.
Bangkok Accommodation
Now that you have an idea of where to live, how do you go about hunting down your accommodation? There are plenty of resources online for finding condos and apartments for rent in Bangkok.
You can start your search by joining the Bangkok Apartments & Condos For Rent Facebook group.
Bangkok Condo Finder allows you to search for accommodation by area, metro station, property type, price range, and number of bedrooms. It will probably end up more expensive going through an agent, but the ability to sort down through a huge number of property listings quickly in this big city might make it worthwhile.
Another option is to simply approach buildings in an area you like and ask the staff in the Juristic Person office downstairs if they have any units available. More often than not, the building will have some condos up for rent, and they'll be able to show you the units right on the spot on behalf of the owners. This method can take more time and legwork, but can also save you money by not going through an agency and paying for their commission.
Walking around the area also gives you a good idea what the neighborhood is like so you can decide if it's really somewhere you'd like to live. You may want to pay at least one visit during the day and one at night to see how the surroundings change when the sun goes down.
Cost of Living in Bangkok
The cost of living in Bangkok is much less than that of most cities in western countries, but it's higher than in other parts of Thailand.
You can probably expect to pay at least 20,000 baht per month to rent a 1-bedroom or studio condominium in popular locations in Bangkok, such as near any of the BTS stations along Sukhumvit Road. That's about $600 USD, though you can pay significantly more than this depending on the size of the unit and the location.
On the other hand, you could potentially find something for half of this amount or less if you're willing to live in a less desirable location or further out from the center.
The cost of food can likewise vary greatly depending on your eating habits. If you eat from street stalls and simple restaurants that cater to local Thais, you can eat for $1-3 USD per meal. A meal of Japanese, Indian or western food in a proper sit-down restaurant would more likely run about $10-30 USD.
Transportation costs in Bangkok don't have to be expensive if you mostly stick to using the BTS and MRT, buses, and motorcycle taxis. Riding in regular taxis often will increase your transportation, but even then, a ride to anywhere in the city should be under $10 USD.
For regular commuting on public transportation plus the odd taxi ride, you can expect to pay about 2000 baht (or roughly $70 USD) per month total.
Entertainment obviously adds to your spending. Imported alcohol gets a hefty tax, so you might pay about double for a bottle of wine what you would back home. Cinema tickets, on the other hand are rather cheap, with regular seats around $3-5 USD depending on the theater.
There are westerners working in Bangkok as English teachers earning about $1000 USD per month. So it's possible to get by on this amount, but I wouldn't recommend it. In my opinion it's much more realistic to plan on at least $2000 USD per month for living expenses in Bangkok.
Budgeting for this amount will allow you to enjoy life and not get stressed out. If you can set aside $3000+ USD per month for life in Bangkok, then you're getting into the range where you can really live it up.
Bangkok Local Transportation
Getting around Bangkok can sometimes be a headache. The roads are often congested with bumper-to-bumper traffic. Luckily, there are many options using trains and boats to get around by avoiding the roads altogether. Another positive is the many motorcycle taxis that can save you lots of time and sweat by avoiding long walks in the hot tropical sun.
Trains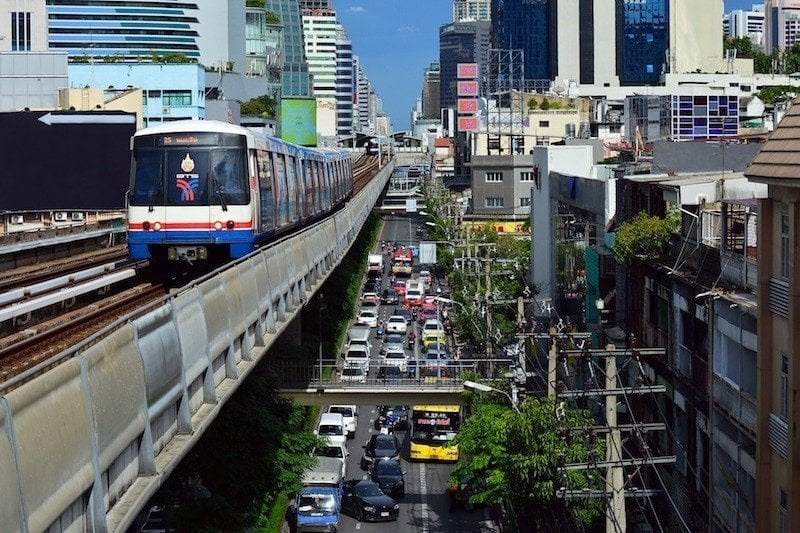 Bangkok has both a subway (MRT) and a skytrain (BTS). The areas covered by the two systems are somewhat limited since they each have only two lines, but expansion work is ongoing. In addition, there is an Airport Link that connects to the BTS and runs out to Suvarnabhumi International Airport.
Trains are the best way to get around the middle of the city quickly, but their implementation isn't yet as convenient as the train lines in Tokyo or some other major world cities. The BTS and MRT still don't have a universal payment system, with the MRT using electronic tokens and the BTS using magnetic cards.
Buying single-journey tickets for the BTS can be a bit of a hassle because most of the ticket machines only accept coins. This means you're often required to stand in one line to get change for your bills and then move to another line to put your coins in the ticket machine.
To save time waiting in the change and ticket lines, I highly suggest purchasing a Rabbit Card which can be used for multiple trips. The Rabbit Card system itself is a little confusing though, as you can add both Stored Value and 30-Day Trips.
Stored Value added to a Rabbit Card is used to pay the regular fare rate between stations. It can be stored on the card for up to two years before it expires.
The 30-Day Trips, on the other hand, are fixed-rate rides that are good only for the original 25 stations and exclude stations located on line extensions.
30-Day Trips can be bought in packs of 15, 25, 40, and 50 trips that expire within 30 days from first use. This is the most economical option, and the per-trip price gets cheaper the larger the packet you get. So for those who have a regular commute to and from work, the 40 or 50 trip package makes sense.
For increased flexibility, you're able to add both Stored Value and 30-Day Trips to the same Rabbit Card. In addition, the Rabbit Card can be used to make purchases in some convenience stores and with other merchants.
For the MRT, there is an MRT Plus card, which simply deducts according to the distance-based full fare (or reduced fare in the case of child, student, and senior cards).
Plans for a universal Mangmoom ("Spider") Card have been in the works for several years. It was originally to be launched in 2016, but is now being pushed back to mid-2018 at the earliest.
When it finally becomes fully operational, the Mangmoom Card should make life in Bangkok a bit easier by allowing citizens to use a single card for trips on the BTS, MRT, Airport Rail Link, Chao Phraya Express Boat, and certain bus lines.
Canal and River Boats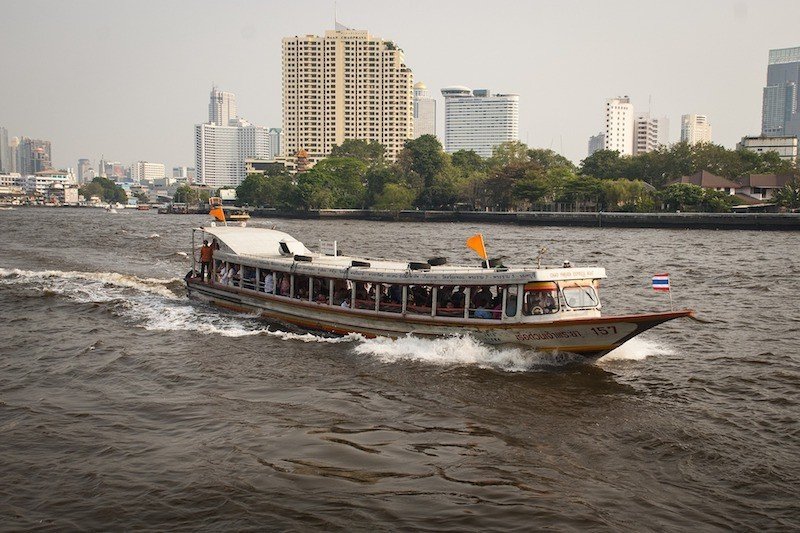 Bangkok was once known as the "Venice of the East" due to the large number of canals criss-crossing the city. These days most have been paved over, but some of those that remain still serve as vital traffic arteries.
The huge benefit of taking canal boats or the Chao Phraya Express Boat on the main river is that they don't have to stop for any red lights or traffic jams.
The boats are also quite economical. Rides on the Khlong ("canal") boats cost just 10-20 baht. Khlong boats can be particularly convenient to move between the Siam Square central shopping area and the old city quarter by the river, which is not yet connected by any train lines. Click here to see full details on the routes.
Chao Phraya Express Boats make stops on both sides of the Chao Phraya River and also connect to the BTS Saphan Thaksin station via the Sathorn (Central Pier) stop. The boars run on three lines, with tickets costing just 13-32 baht. Click here to read up on the full details of the river boat service.
Taxis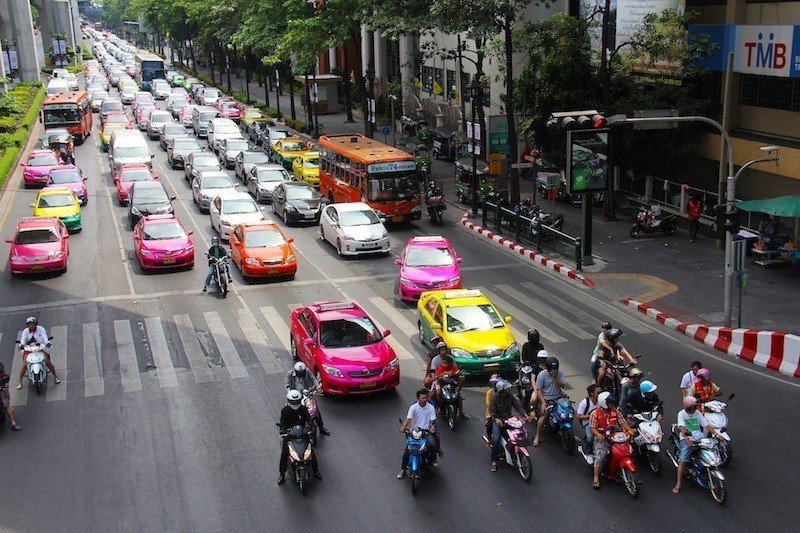 You will almost never have trouble finding a metered taxi in Bangkok. Getting the driver to take you to your destination while using the meter, however, might not always be so easy. Despite laws in place that require taxi drivers to use the meter and prevent them from refusing passengers, both of these happen frequently.
In general, you'll have much better luck by flagging down a moving taxi than getting in one that has been parked in front of any hotel, mall, temple or other location frequented by tourists.
Taxis start at just 35 baht ($1 USD) for the first two kilometers.
Uber and Grab
As in many parts of Asia, the rise in popularity of private taxi apps such as Uber and Grab has caused a clash with authorities and traditional taxi drivers.
When competitors can provide a better service at a cheaper or equal price, it's no wonder that taxi drivers feel threatened.
As of the time of writing, Uber is usable in Bangkok, though officially banned. Grab Taxi, meanwhile, has partnered with regular taxi drivers, so that you're able to order a standard Bangkok taxi cab using the app—with a 25 baht surcharge tacked onto the regular fare.
The situation may well change in the future.
Motorcycle Taxis
Motorcycle taxis operate as collectives based at the entrances to major sois and other key locations such as BTS stations. They're a cheap way to quickly make ground over a short distance—though not exactly the safest mode of transport.
You will really learn to appreciate motorcycle taxis when 20 baht can save you from a 10 minute walk in the heat and humidity.
Tuk-Tuks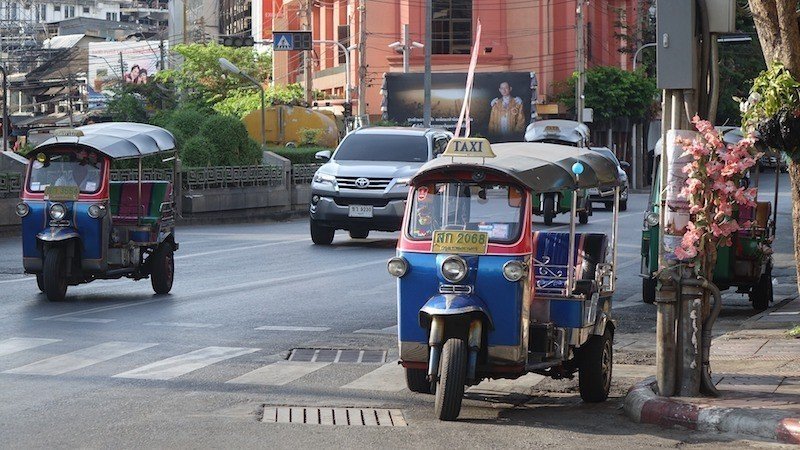 No discussion of transportation in Bangkok would be complete without mentioning the iconic three-wheeled taxi known as the tuk-tuk. A ride in a tuk-tuk is an item to cross off on just about every tourist's bucket list.
The actual ride, however, can leave much to be desired. Tuk-tuks are loud and typically produce a cloud of sickening bluish-gray exhaust fumes. They can be hot to ride in during mid-day, and the design of the backseat leaves the passenger sitting in an uncomfortable position with almost no view of where you're headed due to the angle of the roof.
It goes without saying that riding a tuk-tuk in the rainy season could leave you soaked, and if you were to get in an accident they don't offer the passenger much protection.
That said, tuk-tuks can be a fairly cheap way to get somewhere too far to walk. You need to negotiate the price with the driver before setting off, with short distances generally in the 50-100 baht range. If the driver wants more than 100 baht, it's a sign that you'd probably be better off taking an air-conditioned taxi for the distance involved.
Buses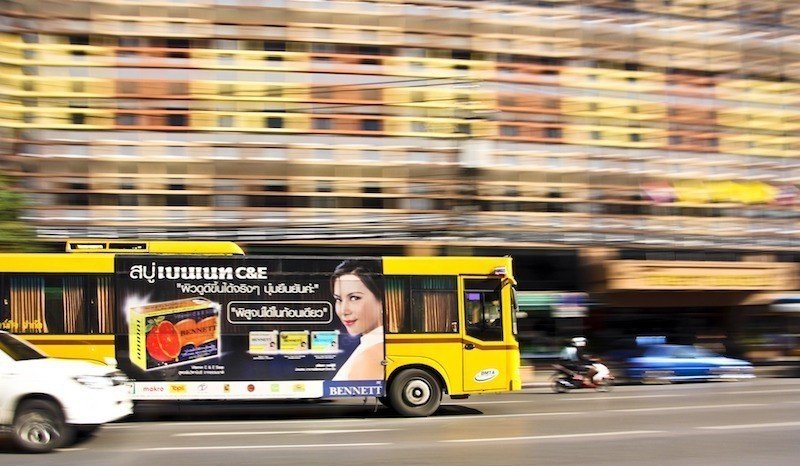 Bangkok has a large network of bus lines, consisting of both air-conditioned and non-AC buses. While they provide cost-effective transportation for the masses, buses are often overcrowded and stuck in traffic. Off peak hours, however, a bus ride may get you to your destination not much slower than a taxi would, and at a fraction of the price.
Click here to see more details about Bangkok's bus lines.
Getting To/From the Airport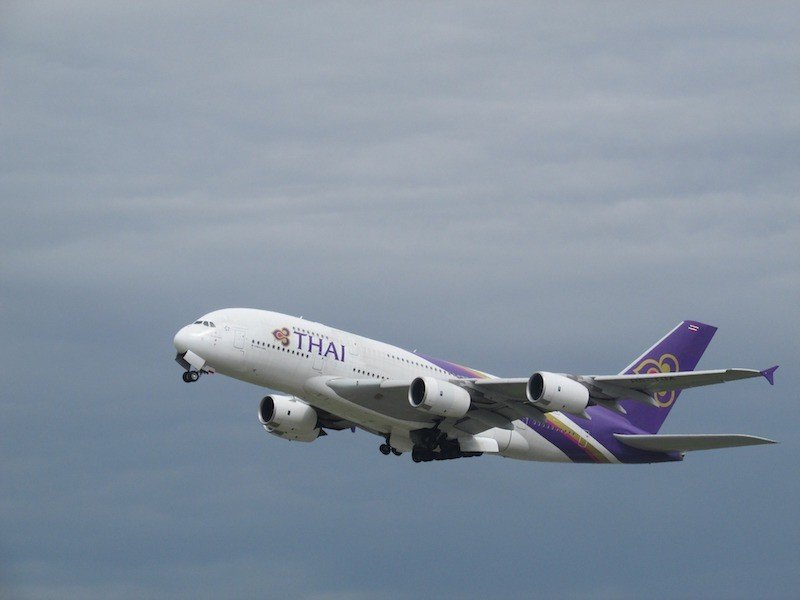 Bangkok has two major airports. The original airport, Don Mueang, is on the north side of town, while the newer airport, Suvarnabhumi, is out towards the southeast.
The simplest way to get from Suvarnabhumi Airport to the downtown area is via the Airport Rail Link train line. Using the Airport Rail Link, it's possible to transfer to the BTS from the last station (Phaya Thai) or catch a short taxi ride from there to your final destination. If you have large bags, however, you'll be better off just taking a taxi the entire way.
When arriving at Don Mueang Airport with minimal luggage, the best way to get into town is to take the Airport Bus to Mo Chit BTS station, and ride on the train from there. The bus takes the expressway, so it's nearly as fast as a taxi without you having to pay for the toll yourself.
A popular trick for those taking a taxi from either airport is to go up to the Departures Hall and catch a taxi dropping off a passenger. While officially discouraged, this would save you the 50 baht airport surcharge and also the wait in the taxi queue.
Things to Do in Bangkok
Temples
Bangkok has hundreds of temples. About a dozen are quite large and of historic importance. Some of these require foreigners to pay an admission fee for entrance, though usually a modest amount.
Many other small temples are scattered about the city, and can be interesting to poke in and take a look around. Whenever visiting any temple, remember to dress modestly and behave politely.
Wat Phra Kaew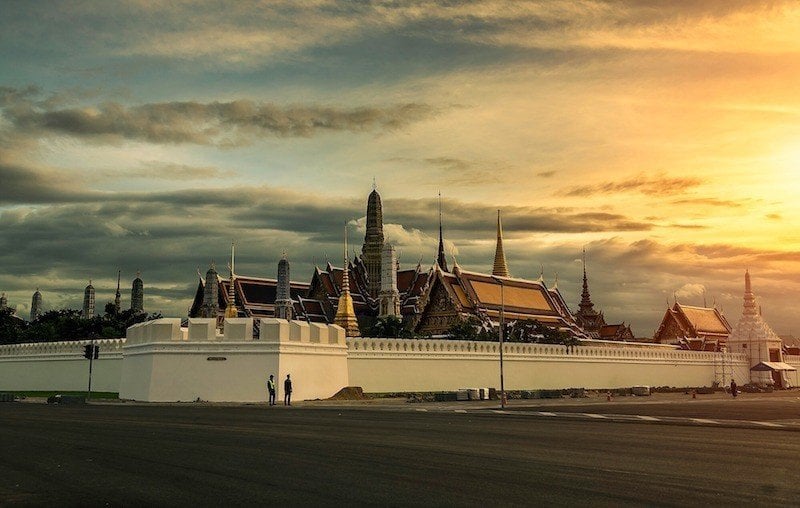 Wat Phra Kaew (or "Temple of the Emerald Buddha"), is the biggest must-see destination for every overseas tour group that comes to Bangkok. As such, it can become positively swarmed with tourists, making a visit to this otherwise magnificent temple completely unbearable.
As the temple is part of the Grand Palace complex, one has to dress conservatively in long trousers or skirt and have shoulders covered to enter. There is also a relatively steep entrance fee of 500 baht (USD $15) for foreigners. It's best to arrive before the 8:30am opening time to try to beat the crowds, and I'd recommend picking a cloudy day to visit as the temple grounds can get incredibly hot under the sun.
A notable feature of Wat Phra Kaew is the long mural painting that runs along the interior of the temple's outer wall. The painting depicts the events of the Ramakien, Thailand's adaptation of the Indian epic the Ramayana.
The Emerald Buddha statue itself is actually carved from solid jade. The 66cm tall Buddha image is considered the protective amulet of the nation and was previously held by various kings in the cities of Chiang Rai, Lampang, Chiang Mai, Luang Prabang, Vientiane, and Thonburi before finally moving to Bangkok in 1784.
Wat Pho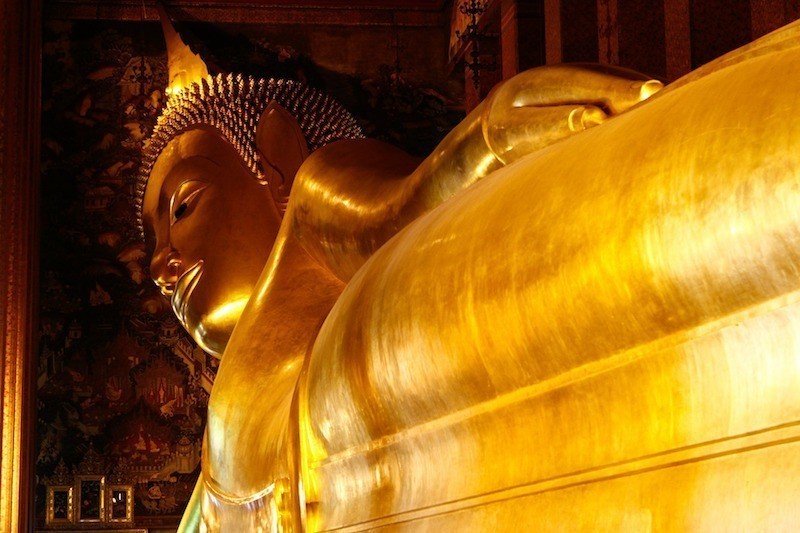 Wat Pho is Bangkok's second most visited temple after Wat Phra Kaew. It's also the largest temple in the city, and despite the crowds it's still possible to find a quiet corner within the sprawling grounds.
Wat Pho is most famous for a gigantic Reclining Buddha statue, and the vast number of tourists coming here make a bee-line to the building housing it. The position of the Buddha—lying down on his right side—represents the posture he assumed at the time of his passing away or parinirvana. One of the most interesting aspects of the 46m long statue is the soles of his feet, which contain 108 auspicious symbols intricately decorated in mother-of-pearl.
Wat Pho is a center of learning in the arts of traditional Thai massage and herbal medicine. Massage therapists from all over the country come here to receive training and certification.
Wat Suthat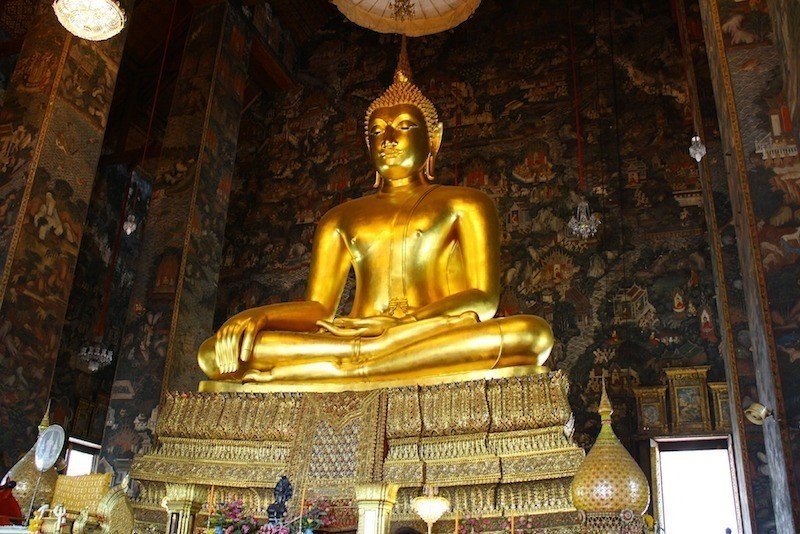 Wat Suthat is probably my favorite temple in Bangkok. It's another large temple, with expansive grounds and majestic buildings, but is thankfully spared from the busloads of group tours that descend upon Wat Phra Kaew and Wat Pho.
Wat Suthat is also very much a "living" temple, with regular services for the local community. It's not uncommon to find Thai people sitting quietly in meditation within the main assembly hall.
The primary Buddha image at Wat Suthat was moved here from the ruins of Wat Mahathat in Sukhothai. It's an impressive and inspiring statue, with possibly the most beautiful proportions of any Buddha image in the kingdom.
Every inch of the inner walls of the assembly hall is covered with highly detailed and fascinating mural paintings depicting scenes of the Buddha's previous lives.
Right outside the front gate of Wat Suthat sits the Giant Swing that was formerly used in an annual ceremony in which young men would try to fetch a sack of gold suspended high above the ground. So many people died while attempting it over the years, that the ceremony was finally discontinued in the 1930's.
Wat Saket
Wat Saket is also known as the Temple of the Golden Mount. It features a golden chedi, or stupa, perched atop an artificial hill that formed as the result of a much larger chedi that collapsed.
The Golden Mount houses what are believed to be authentic relics of the historical Buddha. The bone fragments were discovered during the excavation of a stupa in Nepal by the British and donated to Thailand in 1898 by Lord Curzon, Viceroy of India.
At the top of the Golden Mount, one is rewarded for the climb up the stairs with pleasant breezes and a 360 degree view of Bangkok's historical district.
If you ever get those annoying 2-baht coins with your change, you'll notice that the image on the reverse side is the Golden Mount stupa.
Wat Benchamabophit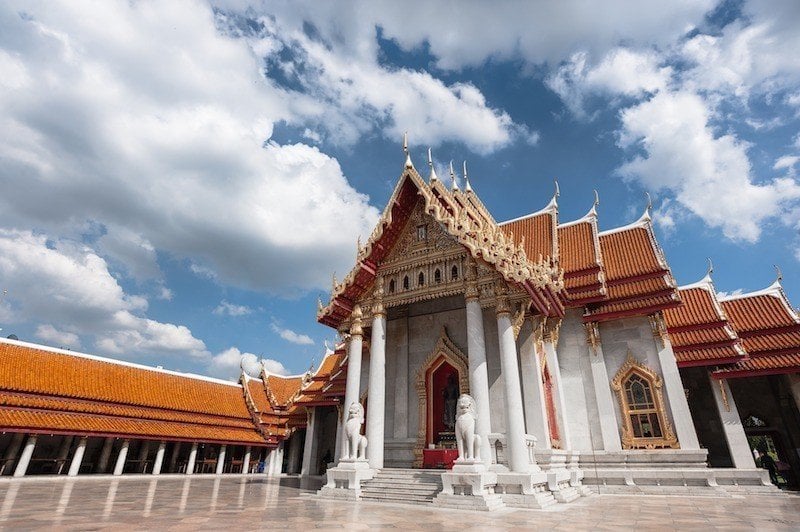 Also known as the Marble Temple, Wat Benchamabophit is unique for the Italian marble used to construct the main hall and courtyard. This notable work of architecture is featured on the reverse side of the 5-baht coin.
Wat Arun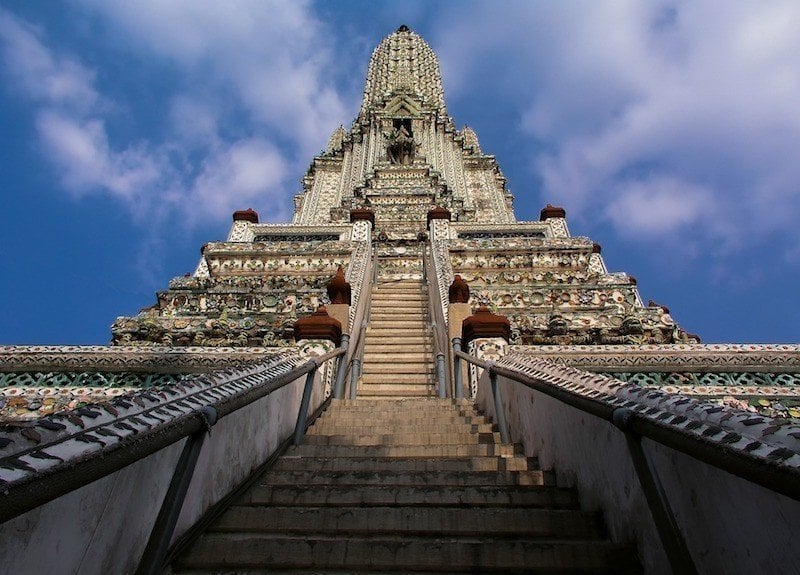 Located in Thonburi on the western side of the Chao Phraya River, Wat Arun is unmistakable for its towering Khmer-influenced prang (spire).
Popularly known as the Temple of the Dawn, Wat Arun is perhaps at its most picturesque when viewed in the early morning from the east side of the river, as the rising sun hits its spire. Up close, one can see that the surface of the temple's prang is covered with thousands of pieces of glazed Chinese porcelain.
Museums and Historic Buildings
At some point everyone living in the Thai capital should visit the Bangkok National Museum. The exhibitions include art and artifacts not only from ancient Thai kingdoms like Sukhothai and Ayutthaya, but also from around the region such as Tang dynasty China, Gandhara in India, Java, and the Khmer empire of Cambodia.
Those with a strong stomach might want to check out Siriraj Medical Museum, located at Siriraj Hospital. Among the items on display is the mummified body of Thailand's most notorious serial killer. You can also see displays on birth defects and a dissection of the body's nervous and circulatory systems,
The Grand Palace can be seen in conjunction with a visit to Wat Phra Kaew, and just like the Temple of the Emerald Buddha it's usually completely overrun with tour groups.
If you want to enjoy seeing it without getting totally stressed-out you should be there before 8:30am when it opens. You need to wear long trousers or a long skirt and have covered shoulders to enter, and the entrance fee is 500 baht (USD $15). On sunny days it can get really hot as there is not much shade on the palace grounds.
Vimanmek Teak Mansion was a royal residence originally built on Koh Si Chang island for King Rama V. It was later moved to Bangkok's Dusit district, where it is now open to the public. When visiting the world's largest teak building you should remember to dress conservatively due to the building's connection to the royal family.
A much smaller but equally interesting teak structure is Jim Thompson's House. Jim Thompson was an American businessman who settled in Bangkok in the middle of the 20th century and nearly single-handedly revived the Thai silk industry.
Aside from his interest in silk, Mr Thompson was an avid collector of Asian artwork, which you can see displayed in his house. In 1967, he mysteriously vanished without a trace while on a trip to the Cameron Highlands of Malaysia.
Today, his name lives on as the Jim Thompson label is internationally recognized for producing some of the highest quality silk products, which of course are also for sale at the museum gift shop.
Galleries
Bangkok has a budding contemporary art scene that is worth exploring. In addition to larger spaces such as Bangkok Art and Culture Center and the Museum of Contemporary Art, the city is also home to dozens of small galleries to check out.
Historic Neighborhoods
The older parts of Bangkok offer many opportunities to enjoy simply walking around and exploring the atmosphere.
Rattanakosin Island is the name given to Bangkok's historic center. The "island" part comes from the fact that this section of land is surrounded by the Chao Praya River on the west and by canals on the east. Rattanakosin contains many of Bangkok's most important sites including the Grand Palace, Wat Phra Kaew, Wat Pho, and Wat Suthat.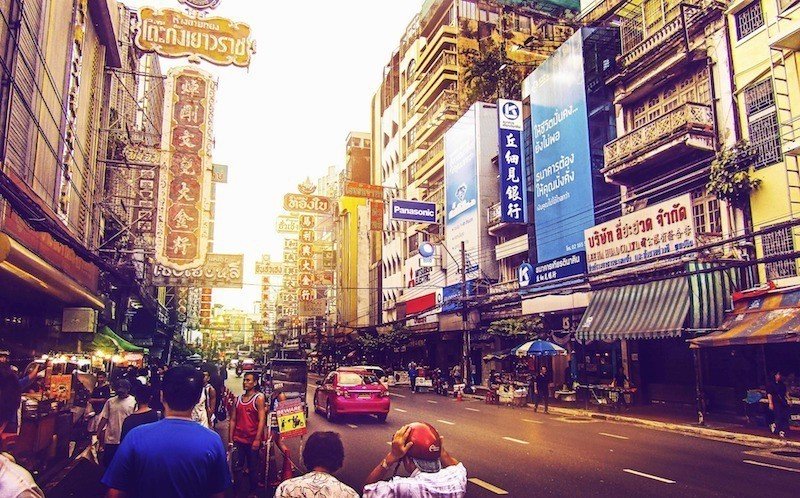 Bangkok is also home to one of the largest Chinatowns in the world. Known locally as "Yaowarat" for the name of the main road running through this district, Bangkok's Chinatown doesn't disappoint those looking for something a little different.
The main activities in Yaowarat are eating and shopping. Gold shops are one of the major businesses, but you'll also find shops selling just about anything imaginable. Roasted chestnuts and bird's nest soup are a couple of the local favorite foods.
In the market you'll see a wide variety of fresh fruits and vegetables, sweets, tea, and many edible creatures large and small.
Best Shopping Spots in Bangkok
Shopping is one of the top activities for tourists and residents of Bangkok alike. The futuristic shopping malls are an oasis of air-conditioned comfort in this steamy metropolis, and you'll find them especially packed on weekends and holidays.
Siam Paragon
The largest concentration of shopping malls is around Siam BTS stop, and the biggest and fanciest mall of them all is Siam Paragon.
On the main floor, you can get your hands on the latest fashions by Dior, Armani, and Chanel. Then make your way up to the second floor where you can shop for a new Aston Martin, Maserati, or Lamborghini.
If those brands are a bit out of your price range, Kinokuniya Books on the third floor has the largest selection of English language books in Thailand.
MBK
Also in the Siam area, MBK is another huge shopping mall, but one with more of a working-class focus. It's one of the best places in the city to shop for new T-shirts and casual clothing, and the food court up on the fifth floor has a huge selection of affordable eats.
Chatuchak Market
The Chatuchak Weekend Market (also spelled as "Jatujak" or simply "JJ Market") is said to be the largest in Asia. Come here early on a Saturday or Sunday morning to beat the crowds and get your shopping in before it gets too hot. JJ Market is a huge maze of stalls selling everything from vintage clothing to pet snakes. It's also a great place to stock up on discount souvenirs before making a trip back home.
Pratunam
Pratunam is primarily a wholesale clothing market. Small shop owners from all over the country come here to pick up goods to stock their shelves with.
Khao San Road
If, for whatever reason, you're dying to get your hands on a pair of elephant pants, then the backpacker mecca of Khao San Road is the place to go. It's also a prime location to scout out a pair of fake Ray Bans, get a questionable tattoo, and wash away your worries with a bucket of Sang Som whiskey, Redbull and Coke.
Bangkok has countless other places to shop and spend your money. Central World, Terminal 21, and Emporium are just a few of the other big shopping malls to mention.
Sports and Fitness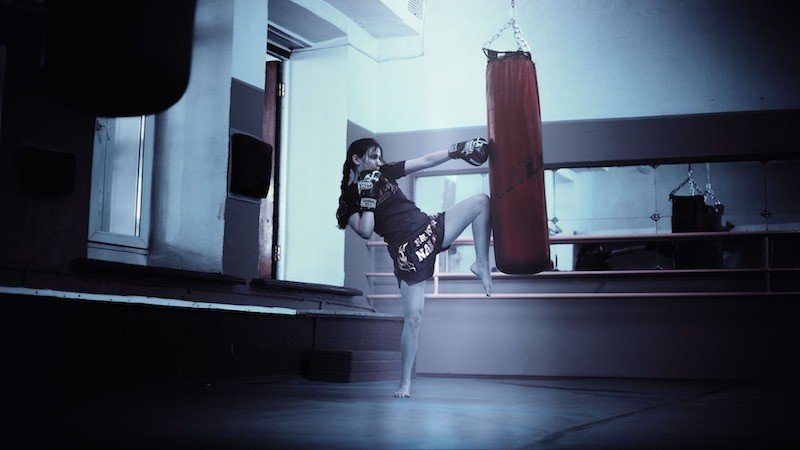 Living in the big city can be hectic, and staying in shape can help you to stay sane and healthy. Running in the park is always a cheap and easy option, but lots of organized activities exist as well.
CrossFit
If CrossFit is your thing, you can check out CrossFit BK, conveniently located at Asok BTS station.
Gyms
Some of the bigger gyms in the Sukhumvit area that run group classes include WE Fitness Society, BASE, and Energy Bootcamp Studio. If you're looking for just a simple gym with cardio machines and weights to lift, there are tons all over the city as well.
Iglu employees are able to use the pool and fitness center on the 6th floor of the Trendy Building, right above the Bangkok office, for free.
Yoga
Yoga is an extremely popular fitness activity that may also have some spiritual benefit. The list of yoga studios in Bangkok is endless, but a few of the highest rated in the Sukhumvit area include Yogatique, Yoga 101, and Iyengar Yoga Bangkok.
Muay Thai
Thai kickboxing, or Muay Thai, is not only practiced for sport and self-defense, but also as an overall conditioning program. It's no secret that nearly every professional boxer sports a set of six-pack abs, so if that's your goal, then maybe Muay Thai training would be the way to get there.
Bangkok is the number one place in the world for Muay Thai training, so you've got plenty of options here as well. Traditional Muay Thai gyms are geared towards preparing serious boxers for real fights in the ring, while a new breed of gyms is more focused on middle-class Thais and foreigners who want to train for fitness.
A few Muay Thai gyms in the Sukhumvit area that you may want to check out are RSM, Elite Fight Club, and Bangkok Fight Lab.
Team Sports
If you'd like to stay in shape and make new friends by getting together for badminton, tennis, volleyball or other sports, you should definitely check out the listings for Sports & Fitness Meetups in Bangkok.
Restaurants and Cafes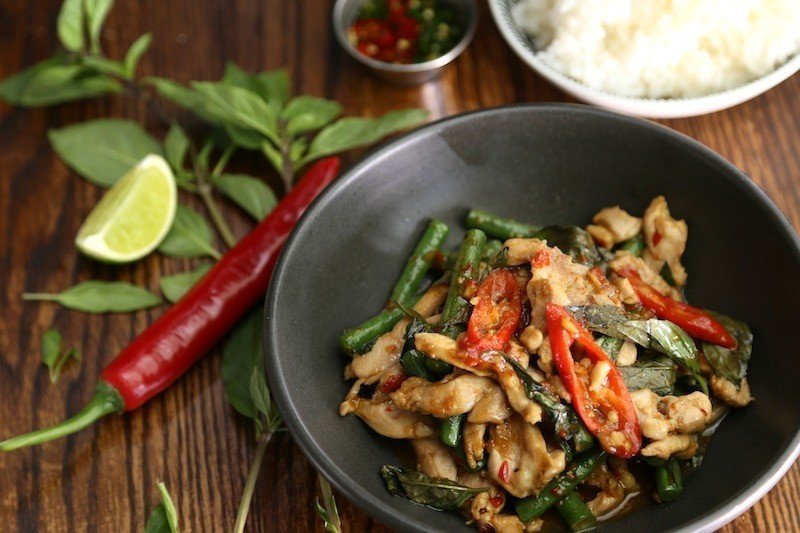 Bangkok is a food lover's paradise. Aside from all of the amazing Thai food that you find everywhere, you also have access to restaurants representing just about every type of cuisine imaginable. Japanese and Indian are two national cuisines in particular that are in great abundance.
TripAdvisor has grown to become one of the largest resources for restaurant reviews, but keep in mind that their rankings are often skewed by large numbers of tourists who have no ability to objectively judge local cuisine.
Especially when it comes to Thai restaurants, I put a lot more trust in the ratings given on Wongnai, a review website and app used mostly by Thais.
It's unfortunate that many Thai restaurants in the tourist zones have a habit of toning down the spice and sweetening the flavor of their curries because they're under the impression that foreigners can't appreciate the true flavors of Thai dishes. If ever in doubt, make sure to tell your waitress that you want your food "Thai-Thai", meaning authentic Thai style.
Coffee culture has caught on big time in Thailand. It's possible there are even more cafes than 7-Eleven shops. Keep in mind that the typical Thai taste when it comes to iced coffee is strong and sweet. The sugar load is often effectively doubled by combining sweetened condensed milk with syrup. So if you're trying to keep your waistline in check, make sure to tell the barista that you'd like your drink "not sweet" or "less sweet".
Bars and Nightclubs
Bangkokians like to have fun when the sun goes down. No matter what style of nightlife you're interested in, you'll be sure to find it in Bangkok. Nighttime is also when it's most comfortable to be outside. With the sun no longer bearing down, beer gardens and rooftop bars come to life.
In a city so large, things can change fast. BK Magazine is a good online source to keep up with the latest trends.
Rooftop Bars
With all of the high-rise hotels around, it's no surprise that Bangkok boasts several excellent rooftop bars. Be aware that the view comes with a price. Rooftop bars tend to be the most expensive places to get a drink, and most of them enforce some type of dress code. So that means leave your flip-flops and Beer Chang tank-top at home.
One of the most reasonably priced rooftop bars is Octave Rooftop Lounge and Bar, on top of the Marriot Hotel at Sukhumvit Soi 57. Signature cocktails are half-off during the 5-7pm happy hour, which is a good time to arrive if you want to catch the sunset.
If you don't suffer from vertigo, here are a few other rooftop bars you may want to explore.
Nightclubs
Bangkok has many places to dance the night away. Two of the most popular areas for nightclubs are Sukhumvit Soi 11 and Royal City Avenue (RCA).
Thai style nightclubs might leave foreigners a little perplexed, though, because the idea is to arrive with a group of friends and stand around a small table drinking a bottle of whiskey with mixers.
The clubs that are more geared towards foreigners tend to have a more open design that encourages dancing and mingling.
Some of the hottest nightclubs to check out are:
Pubs and Beer Gardens
Some of us get a headache just thinking about electronic dance music and flashing laser lights. For those whose idea of a good time is to just relax with some good company while enjoying a few beers, don't worry—Bangkok has you covered. Casual watering holes are literally everywhere you look in the downtown area.
Red Light Districts
Bangkok is so well-known for its adult entertainment areas that it would be silly to pretend they aren't there. At the same time, the scene is mostly concentrated to three small areas and can be easily avoided.
Patpong, Nana Plaza, and Soi Cowboy are the three small zones that feature bars with go-go dancers. It's possible to safely walk through any of these areas and even pop into one of the bars to have a beer and see what all the fuss is about without getting yourself in trouble. Pay for each round of drinks as you go—rather than running up a tab—if you want to avoid any unexpected surprises.
Concerts
Many big-name music acts have performed in Bangkok. Some of the shows this year included performances by artists such as Guns'n'Roses, Britney Spears, Ariana Grande, and Ed Sheeran.
Others who have played in the Big Mango in the past include Red Hot Chili Peppers, Coldplay, Madonna, and Maroon 5. For those about to rock, you can see a list of upcoming shows here.
Massage and Spas
Thai massage is an ancient healing art that was perfected at the medical school attached to Wat Pho (the Temple of the Reclining Buddha), from where it spread throughout the country. It's possible to take a training course at the temple's massage school, or simply visit to receive the most authentic Thai massage treatment around.
One doesn't need to visit the temple to de-stress though. There are literally thousands of places in Bangkok to get a traditional Thai massage.
Prices start from about 200 baht (USD $6) for a Thai massage or foot massage in a simple shop and can go up to 5000+ baht (USD $150+) for 4-5 hour packages at high-end spas that include an array of treatments such as a body scrub, body wrap, aromatherapy oil massage, detoxifying facial, and herbal steam.
Those who work sitting at a computer all day can build up a lot of stress in their neck, shoulders, and back. The ready access to very affordable massage treatment is one of the best things about living in Thailand.
It's no secret, though, that not all massage parlors in Bangkok are on the up and up. If you want a good, professional massage with no funny business, by all means avoid any shop that has female staff sitting out front, dressed in questionable attire, and aggressively targeting everyone who walks past.
Often it's worthwhile to pay a little extra to visit a nicer establishment, although the quality of a massage ultimately depends on the individual therapist.
Thanks to Bangkok's large expat Japanese community, there's also a market for Japanese style onsen baths (and unlike in Japan they don't have silly anti-tattoo rules). The most extensive of these is Yunomori Onsen, with six different baths plus a sauna and steam room. They include a Soda Spa with CO2 enriched water and individual teak wood tubs.
If you want to try out something a bit different, you can pay a visit to Bangkok Float Center. There you can shut out sensory input and experience the complete relaxation of floating weightless in a solution of epsom salts.
Weekend Trips Near Bangkok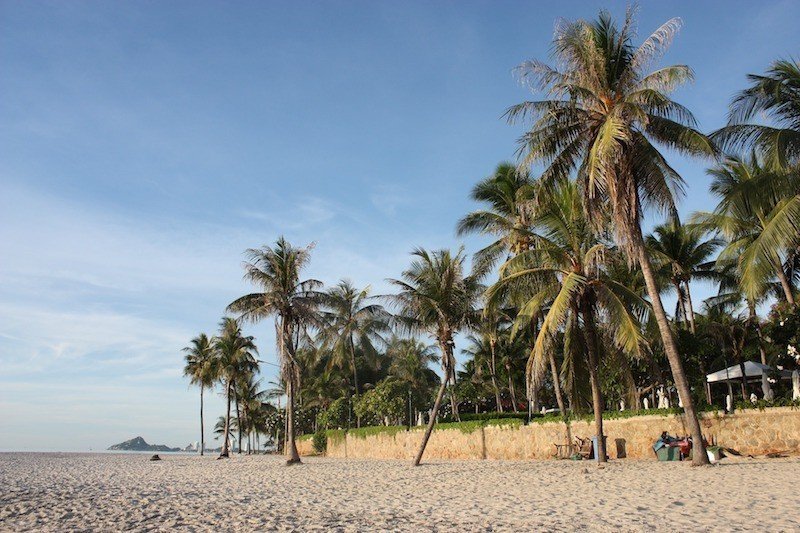 Bangkok is well-situated for visiting many other interesting places in Thailand. Weekends are of course the preferred time to get away for a few days, and long weekends especially. This often leads to large crowds and long lines at the airports, bus stations, ferry piers to reach islands, etc. If you can manage to swap your holidays to take off when the rest of Bangkok is working, you can avoid the worst crowds.
Here are just a few of the most popular getaways you can reach from Bangkok without flying:
Ayutthaya – Former capital city with many ancient temple ruins. It was the largest and most prosperous city in Southeast Asia in the 16th century.
Kanchanaburi – Sleepy riverside city in the mountainous region bordering Myanmar. Access to trekking, waterfalls, and many adventure activities.
Hua Hin – Long stretches of white sand beach, with a great selection of restaurants in town. Arrive by train to enjoy views of the countryside.
Pattaya – Seaside sin city. One of the worst beaches in Thailand, but that's not why most people come here.
Kao Yai National Park – Thailand's largest national park. Wildlife abounds here, including a herd of wild elephants.
Koh Samet – Closest resort island to Bangkok. Best choice for a 3-day weekend since you can leave the city and set foot on the beach the same morning.
Koh Chang – Large mountainous island near the Cambodian border. Koh Chang has excellent beaches, but takes a little longer to get to. Best to save it for a minimum 4-day trip.
You can also fly to just about any major city in Thailand in under two hours from Bangkok. Some of the most popular trips are to Chiang Mai, Phuket, Krabi, and Koh Samui. You can find cheap flights on budget carriers such as Air Asia, Thai Lion Air, Thai Smile, and Nok. If headed to Koh Samui, the fare will be a bit higher because Bangkok Airways owns the airport on Samui and has a monopoly on the route.
Bangkok is also one of the biggest regional aviation hubs with direct international flights to places such as Bali, Singapore, Kuala Lumpur, Yangoon, Siem Reap, Hanoi, and Ho Chi Minh City.
Remember that Bangkok has two major airports, so make sure you go to the correct one. Don Mueang (DMK) is the older airport, and it handles most of the domestic flights plus international flights by budget carriers. Suvarnabhumi (BKK) is the newer airport, and it handles the bulk of international flights plus domestic flights on Thai Airways, Thai Smile, and Bangkok Airways.
What's the Weather Like in Bangkok?
When moving to Bangkok you need to prepare for hot weather just about all year-round.
Much of Thailand has a cool season from December to February, but in Bangkok the effect is somewhat minimal, with temperatures in the "cool" season often still reaching over 30 degrees Celsius (86+ F).
During the "hot" season—occurring during the months of March, April, and May—temperatures can reach above 40 C (104+ F).
There is a rainy season from about June to October, in which the weather is typically hot and humid with occasional downpours. It doesn't tend to rain all day long, but when the rain does fall, it really comes down hard.
Bangkok's drainage system has trouble coping with monsoon season, and temporary flooding is not unusual. Certain streets are more prone to flooding than others, so it might be a good idea to ask some locals about the recent flooding history of a street before moving into a new apartment.
Despite the hot weather, Bangkok's citizens like to look nice and "dress proper". You'll see lots of men in long-sleeved, buttoned shirts, long slacks, and dress shoes as this is considered a professional look.
If they're not office workers, they might go with more of a smart-casual style such as a polo shirt, jeans and nice sneakers. Thai university students all dress up in school uniforms during the day, and they usually like to put on something nice before going out at night.
If you want to get more respect from the Thai people you encounter, you should avoid obvious beachwear in the city. After a short while, you'll start to pick out the foreign residents from the tourists simply based on how they dress.
One thing to keep in mind, though, is that air-conditioning inside buildings can get quite chilly. If you're sensitive to cool temperatures, you might want to carry a light jacket or sweatshirt around despite the heat outside.
What is Bangkok's Expat Scene Like?
Bangkok attracts such a large number of expats from so many different countries that it's hard to pin down one particular expat scene.
Many expats are young men and women who come to work as English teachers in Thai schools. There are also a large number of retirees from the US and Europe. Japanese company employees and their wives make up another sizable group, especially around the mid and upper Sukhumvit areas. Then there are also many Indians and Arabs that have settled down in lower Sukhumvit. And finally, you have a growing number of digital professionals, attracted by the exotic charms of this Asian metropolis and always looking to enjoy life to the fullest.
Life in Bangkok can be anything you make of it. The one thing that just about everyone would agree on is that Bangkok is never boring.