One of the great things about living in South East Asia—with its strong tourism sector—is the wide network of cheap domestic flights in Thailand that are available. You can usually fly between any two major cities without more than one connection, and often for not much more than the price of a good dinner.
For flights between Bangkok and Chiang Mai, these days you can find tickets cheaper or on par with taking a bus or train—while also saving yourself many hours of travel time.
Airports of Thailand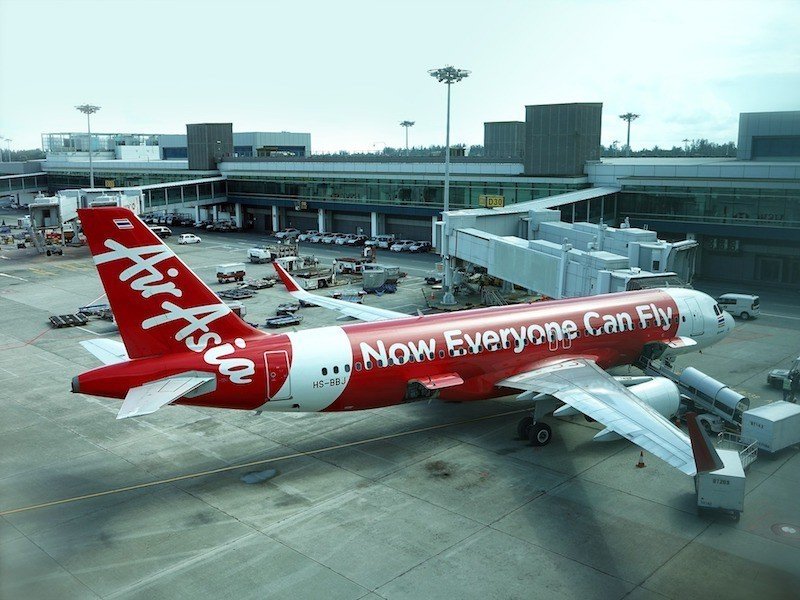 Thailand has a total of 36 airports that are currently in use, of which 11 are international airports. The largest concentration of international airports is in the south, where Thailand's famous beaches are the big draw.
In Bangkok, the older Don Mueang International Airport is used primarily by discount carriers for both domestic and international routes, while the newer Suvarnabhumi International Airport (pronounced soo-wan-na-poom in Thai) handles full-service international flights and domestic flights by Thai Airways, Bangkok Airways, Thai Smile, and Thai Vietjet Air.
Outside of the capital, Phuket and Chiang Mai have the next two busiest airports. Both of them serve many international destinations and have direct flights to a variety of regional airports in Thailand.
Here are all Thailand's commercial airports, grouped by region, with the international airports in bold:
Bangkok
Suvarnabhumi – BKK
Don Mueang – DMK
Center
Phetchabun – PHY
Phitsanulok – PHS
Sukhothai – THS
North
Chiang Mai – CNX
Chiang Rai – CEI
Lampang – LPT
Mae Hong Son – HNG
Nan – NNT
Phrae – PRH
Pai – PYY
Northeast
Udon Thani – UTH
Ubon Ratchathani – UBP
Buriram – BFV
Khon Kaen – KKC
Loei – LOE
Nakhon Phanom – KOP
Nakhon Ratchasima – NAK
Roi Et – ROI
Sakhon Nakhon – SNO
Surin – PXR
East
U-Tapao (for Pattaya) – UTP
Trat (for Koh Chang) – TDX
South
Phuket – HKT
Hat Yai – HDY
Krabi – KBV
Samui – USM
Surat Thani (for Koh Samui, Koh Pha Ngan, and Koh Tao)– URT
Chumphon – CJM
Nakhon Si Thammarat – NST
Narathiwat – NAW
Ranong – UNN
Trang – TST
West
Hua Hin – HHQ
Mae Sot – MAQ
Thailand Domestic and Discount Carriers

There are about a half-dozen airlines flying domestic routes in Thailand. The competition keeps prices low for most routes. The main exceptions to this are for domestic flights to and from the three airports owned by Bangkok Airways—Samui, Trat, and Sukhothai. With a monopoly on these routes, Bangkok Airways charges passengers a premium for convenient access to the beach destinations of Koh Samui and Koh Chang and the ancient ruins of Sukhothai Historical Park.
Thai Airways
Thailand's national carrier flies to a handful of domestic destinations in addition to it's international routes. It is usually the most expensive option available, but on the plus side it has the roomiest seats and you get meals and 30kg checked-in baggage included in the fare.
Bangkok Airways
Bangkok Airways markets itself as a boutique airline. They are usually priced higher than the discount carriers, but if you book well ahead of time it is sometimes possible to find good discount fares on their website. Bangkok Airways is based out of Suvarnabhumi Airport, so it can sometimes be the best choice when you need to make a connecting international flight even if it's not the cheapest option.
As mentioned above, if you want to fly to Samui, Trat, or Sukhothai you don't have much of a choice besides taking Bangkok Airways since the company owns these airports. Thai Airways had previously been allowed to operate flights to Samui from Bangkok, but as of September 2018 the route is being changed to a codeshare operated by Bangkok Airways.
If you want to save money getting to Koh Samui, you can fly to Surat Thani airport for much cheaper with another airline such as Thai Lion Air or Air Asia. You then have to take a bus or taxi ride to the ferry pier, ride the ferry to the island, and get another taxi ride to your final destination. In total, you can often save a few thousand baht this way, but you also use up a few extra hours of your time.
Nok Air
Nok Air's planes are easily recognized by the smiling birds beak painted on the nose cone (nok is the Thai word for "bird"). They currently fly to 26 of Thailand's airports, which gives them the most destinations of any domestic carrier. However, the only direct routes between regional cities are Udon Thani—Chiang Mai and Udon Thani—Ubon Ratchathani. All other flights with Nok either start or end at Bangkok's Don Mueang airport.
You get a small snack box and 15kg checked baggage included in the fare on Nok flights, and their prices are usually competitive with other discount carriers. Nok recently updated their website so that the displayed fares include taxes and fees, which makes comparison shopping with other airlines much easier than before.
Thai Air Asia
Thai Air Asia serves the second largest number of domestic destinations in Thailand, and they have the most direct flights between regional airports.
Air Asia can often be the cheapest option, especially if you book your tickets well ahead of time. When they run one of their Big Sales, you can sometimes find super cheap tickets for flights 6-12 months in the future.
The only problem with these sales is there doesn't seem to be an easy way to search on their website for the exact flights with the biggest discounts applied. So they may advertise fares "as low as 599 baht" from Chiang Mai to Krabi, but you'll have to spend some time hunting through more modestly discounted fares to find them.
Air Asia keeps their fares cheap by charging extra for everything possible. If you want to check in a bag, choose your seat, or drink some water on the flight you'll be paying more for it.
When searching for prices on their website, you'll be shown the total base fare including required taxes and fees, making it easy to comparison shop. Just make sure to uncheck any of the extras on the following screens to avoid paying for unwanted add-ons.
Thai Lion Air
Thai Lion Air is often tied with Air Asia for the cheapest fares, but can be a better value because you get 10kg checked-in luggage included. You also have the option to select a seat for free during web check-in up to 24 hours before the flight.
Thai Smile
Thai Smile is a low-cost carrier subsidiary of Thai Airways. They are comparable to Nok Air in service as you get a free snack-box meal and 20kg checked baggage. They fly to Suvarnabhumi Airport, making them one of the only discount options to Bangkok's largest airport.
Thai Smile also lets you select your seat for free at the time of booking, which is a nice touch.
Thai Vietjet Air
Thai Vietjet Air is also based out of Suvarnabhumi Airport. The local branch of this Vietnamese low-cost airline flies to a handful of Thai cities: Chiang Mai, Chiand Rai, Bangkok, Krabi, and Phuket. They also have some of the cheapest fares available, however, shopping for tickets on their website can be frustrating because the ridiculously cheap advertised prices increase dramatically once you get to the payment screen and all the taxes and fees finally appear.
Vietjet Air's flights are also known to get delayed often since they have low priority at the airports. So if going with them and needing to make a connection, make sure to give yourself a good cushion of time to be on the safe side.
Domestic Routes by Airport

If you want to travel around in Thailand, it's helpful to know which cities you can fly to directly from which other cities. Here's the list of Thailand's airports along with which other Thai cities they currently have direct flights to:
Suvarnabhumi (Bangkok) – Chiang Mai, Chiang Rai, Koh Samui, Krabi, Lampang, Phuket, Sukhothai, Trat, Hat Yai, Khon Kaen, Narathiwat, Surat Thani, Ubon Ratchathani, Udon Thani
Don Mueang (Bangkok) – Buriram, Chiang Mai, Chiang Rai, Chumphon, Hat Yai, Khon Kaen, Krabi, Lampang, Loei, Mae Hong Son, Mae Sot Nakhon Phanom, Nakhon Si Thammarat, Nan, Narathiwat, Phetchabun, Phitsanulok, Phrae, Phuket, Ranong, Roi Et, Sakon Nakhon, Surat Thani, Trang, Ubon Ratchathani, Udon Thani
Phetchabun – Bangkok
Phitsanulok – Bangkok
Sukhothai – Bangkok
Chiang Mai – Bangkok, Chiang Rai, Mae Hong Son, Koh Samui, Krabi, Phuket, Surat Thani, Hat Yai, Udon Thani, Khon Kaen, U-Tapao (Pattaya)
Chiang Rai – Bangkok, Hat Yai, Phuket
Lampang – Bangkok
Mae Hong Son – Bangkok, Chiang Mai
Nan – Bangkok
Phrae – Bangkok
Pai – currently no scheduled flights
Udon Thani – Bangkok, Chiang Mai, Ubon Ratchathani, Phuket, U-Tapao (Pattaya), Hat Yai
Ubon Ratchathani – Bangkok, Udon Thani
Buriram – Bangkok
Khon Kaen – Bangkok, Chiang Mai, Hat Yai, Phuket
Loei – Bangkok
Nakhon Phanom – Bangkok
Nakhon Ratchasima – Bangkok, Chiang Mai
Roi Et – Bangkok
Sakhon Nakhon – Bangkok
Surin –
U-Tapao (Pattaya) – Koh Samui, Phuket, Chiang Mai, Hat Yai, Udon Thani
Trat – Bangkok
Phuket – Bangkok, Chiang Mai, Chiang Rai, Hat Yai, Koh Samui, U-Tapao (Pattaya), Khon Kaen, Udon Thani
Hat Yai – Bangkok, Chiang Mai, Chiang Rai, Khon Kaen, Phuket, U-Tapao (Pattaya), Udon Thani
Krabi – Bangkok, Chiang Mai, Koh Samui
Samui – Bangkok, Chiang Mai, Krabi, Phuket, U-Tapao (Pattaya)
Surat Thani – Bangkok, Chiang Mai
Chumphon – Bangkok
Nakhon Si Thammarat – Bangkok
Narathiwat – Bangkok
Ranong – Bangkok
Trang – Bangkok
Hua Hin – currently no scheduled domestic flights
Mae Sot – Bangkok
Tips for Finding Cheap Internal Flights in Thailand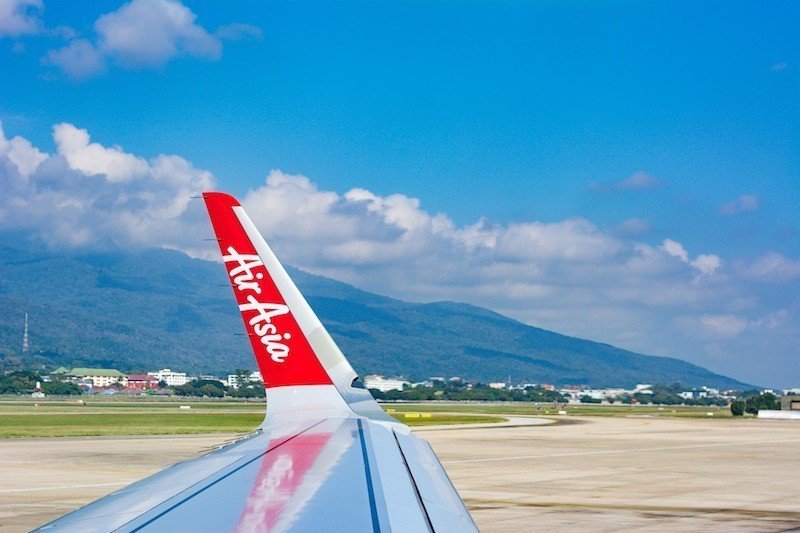 Use flight search aggregators
Four of the most popular online flight search tools are Kayak, Skyscanner, Momondo, and Google Flights.
These make it easy to quickly search for cheap flights across a range of airlines, but they don't always find you the best deal.
Using a sample round-trip route of Chiang Mai–Ubon Ratchathani (for which there is currently no direct flight), I found that Momondo returned the cheapest fare, while Kayak came in a close second. Skyscanner and Google Flights, on the other hand, both failed to return any results from Thai Lion Air, which was the cheapest airline.
On a sample Chiang Mai–Bangkok flight search, however, Skyscanner did include Thai Lion Air and came up with the cheapest fare. Momondo was a very close second, listing the exact same flights for just 10 THB more. Google Flights was in the middle of the pack, and Kayak lagged behind with the cheapest fare it discovered (on Thai Vietjet Air) nearly 300 THB more.
For a third and final test, I chose a Chiang Mai–Krabi round-trip. This time Skyscanner came up with the cheapest fare by piecing together three individual one-way fares on Air Asia, requiring a self-transfer in Bangkok on the way down. The other three all missed this option, and Momondo was the only one coming close in price.
As you can see, it pays to check a couple different fare aggregators because there wasn't a clear winner, though Skyscanner and Momondo were the most consistent.
These flight search tools are most valuable for finding the best prices by combining multiple airlines and one-way tickets, as in the last sample search. For non-stop flights, it's often easiest to just check the airlines' websites directly if you already know which carriers cover the route.
Check the airline websites
Usually if I've got to fly between Chiang Mai and Bangkok on an exact date, I find the easiest thing to do is simply to go directly to the websites of a couple airlines, check for the best combination of price and flight time, and then purchase the tickets right there.
Here are links to all the major domestic carriers in Thailand:
Mix individual tickets
While checking the airlines' websites, it can sometimes be discovered that you could save a considerable sum by stringing together a couple individual flights on two different airlines or even two one-way tickets on the same airline.
For example, an Air Asia direct flight from Chiang Mai to Krabi might be around 5000 THB at certain times of the year. But if you're in no hurry, you could book one ticket from Chiang Mai to Bangkok for 1000 THB and another from Bangkok to Krabi for 2500 THB or so. And while checking the flight times, you might discover that the Thai Lion Air flight to Bangkok would make it easier to catch your connection in Don Mueang without having to sprint to your gate.
Watch out for sales and promotions
As mentioned before, Air Asia often has sales where you can snatch up some really cheap tickets if you book well in advance. All the other domestic carriers run special promotions from time to time as well. It's a good idea to follow the airlines on Twitter or other social media so you can be made aware when sales are running and take advantage of some good deals.
New Airlines, Airports and Routes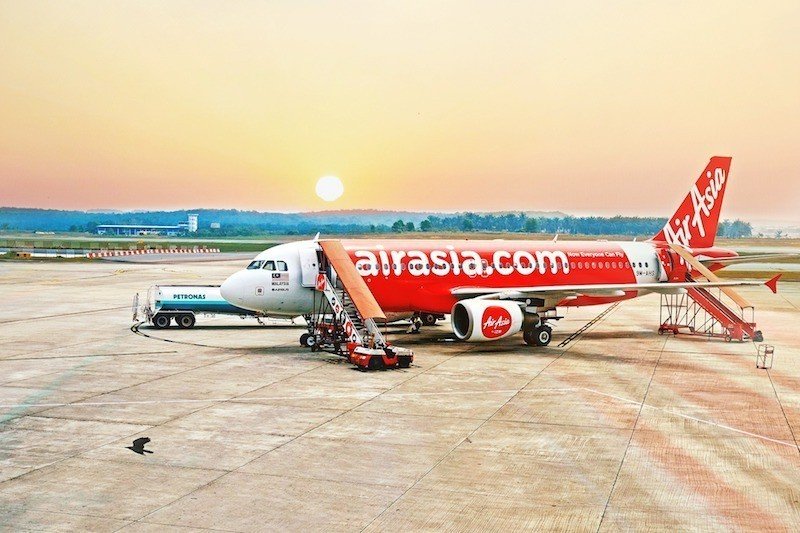 Some small local airlines such as Thai Orient Air and Kan Air have suspended services for the time being. It's possible they could resume flights in the future, and other new airlines may spring up as well.
As for the established airlines, they sometimes open up new routes or close down unprofitable ones, so that is something to pay attention to, especially for routes between regional cities.
There are also plans to build second airports in Phuket and Chiang Mai, reportedly scheduled to open in 2025, though it's anyone's guess if they'll really be completed by then.