2020 marks the beginning of a new era, not only literally because of the number it represents. It has brought about many changes in the way we approach life. Most significantly, over the first two-thirds of the year, we witnessed the unfolding of the global COVID-19 pandemic and entailing spirals.
The priority for social distancing and changes in consumer behaviors have tremendously affected how we do our jobs, where do we work, and where do we go from here.
While remote working professionals and companies with remote working positions can seemingly benefit from this sudden rush to move online thanks to their background, let's just verify it with real statistics and reports of the past 7 months.
So, how much has it actually changed for workers in different fields?
Evident from the pandemic's effects, terms such as "the new normal" have been thrown around, suggesting that some of the shifts are here for a long time. So, will it be a good time?
Check out below to discover 5 ways COVID may permanently change the way we work:
Before the pandemic hit, the majority of the world was working in traditional settings at worksites and offices. Globally, among employees, 2.9% were working exclusively or mainly from their homes before the COVID-19 pandemic.
Obviously, businesses and workers everywhere would have a hard time transitioning to remote work, or telecommuting, all of a sudden. Remote working is also not for every personality and profession.
But was it impossible? No. Research in the U.S. indicates that the percentage of people who had never done remote work before dropped by 13%.
The work-life balance changed, as well. The same statistics show that the percentage of employees who work over 5 days a week climbed from 17% to an impressive 44%.
The even better news is that the "trial period" of remote work actually brought back positive results for some. And it really became the "new normal" for some.
Back in May, Twitter even announced that its employees were allowed to work from home "forever".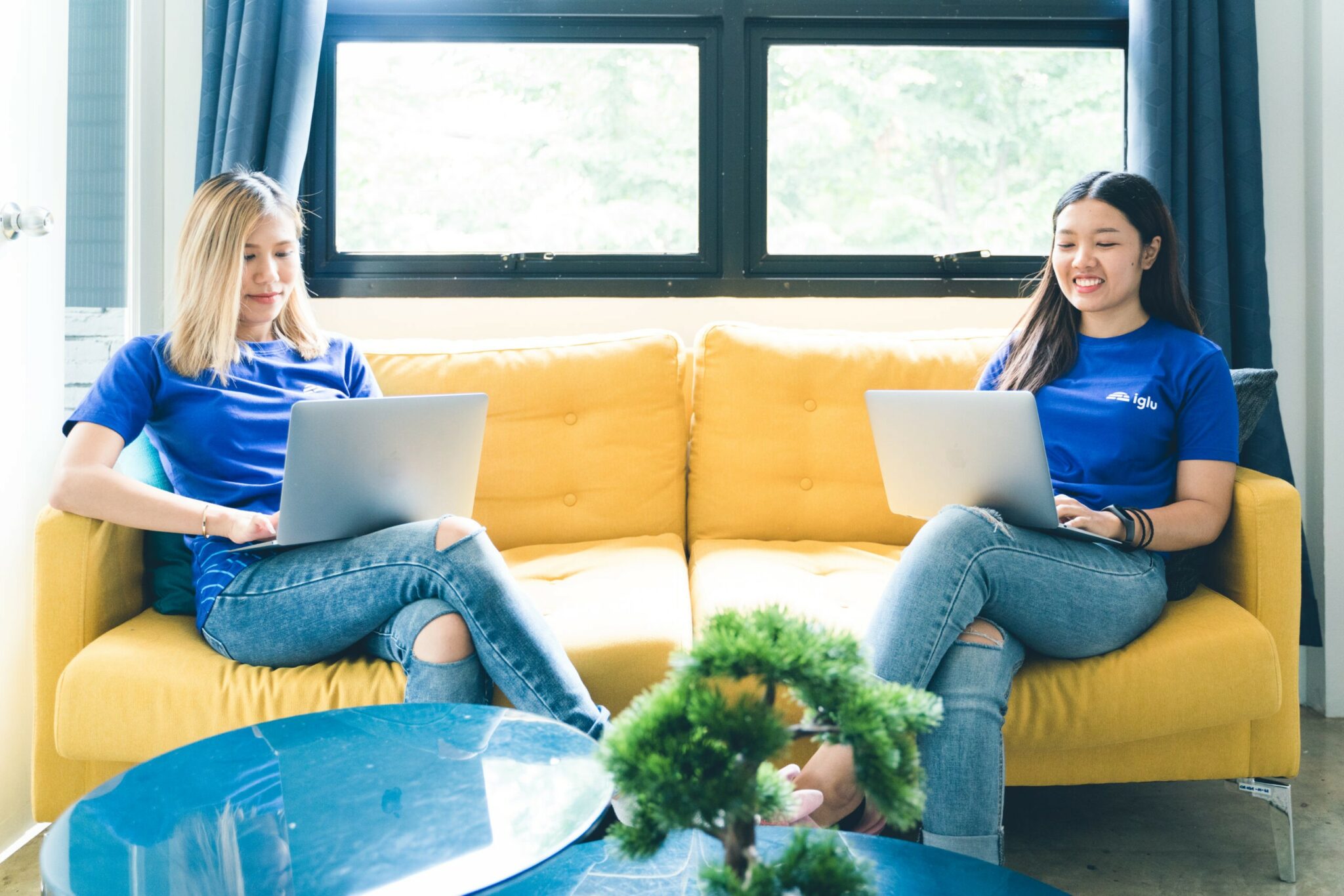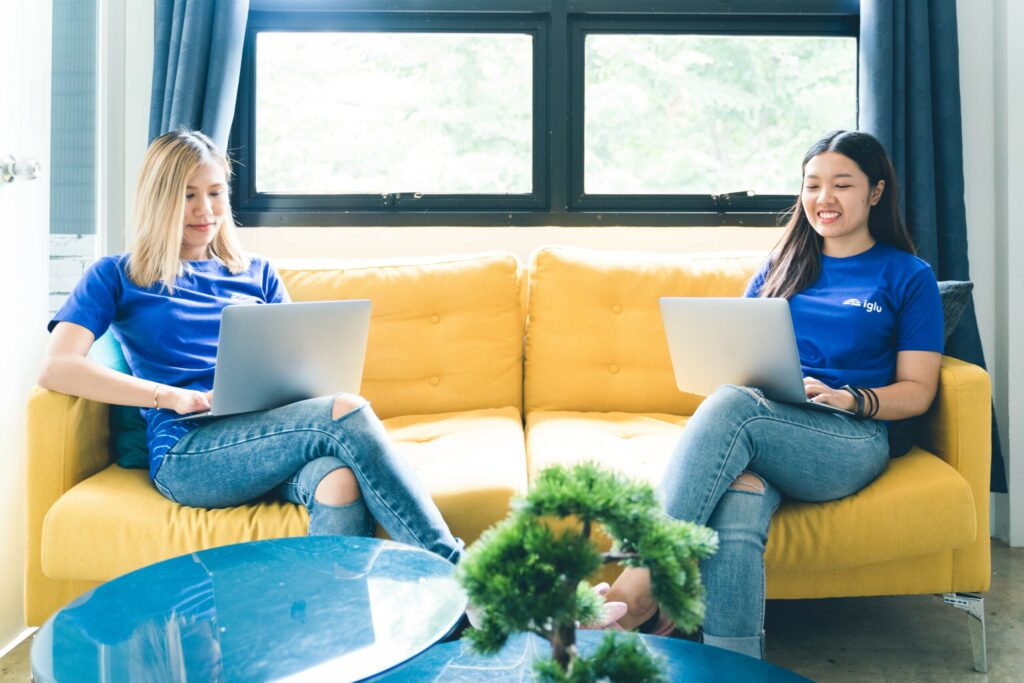 Most governments do their best to protect their citizens but they will also need to react to boost economics. For example, more foreigners are being granted entry to Thailand already.
Some countries, such as Barbados, or Estonia, offer special kinds of visas and an easier visa process, too. We can not wait to see what the post-COVID future brings.
In Vietnam on the otherhand, our office opened just before the lockdown, but the country is doing well, and we cannot wait to support more talent.
PM of Vietnam, Nguyen Xuan Phuc, has already  called for acceleration in granting visas to foreign experts and investors. Southeast Asia has great potential.
Of course, professions that are long-standing in the remote work crew such as designers, developers, IT professionals, digital marketers, etc. would obviously benefit more from this.
Digital professionals rely on digital and talent resources, hubs, co-working spaces, help with documents, or getting new clients. They thrive more than jobs that require close personal interactions, like your tour guides for that trip you never went on this year.
The shift to working online by remote working or telecommuting seems like the prospective future of many businesses and professions. Although it was certainly accelerated due to the COVID pandemic, companies must look back on this "trial period" to make adjustments for the best route.
Overall, the shift to online platforms has affected the employment market in different ways. On one hand, companies are cutting down on employees, leading to a rise in unemployment. On the other, more and more people are turning to freelance or hiring these professionals, raising supply, demand, but also competition on popular sites that connect clients with remote professionals and freelancers, like Upwork, Fiverr, and Freelancer.
It is always good to get a helping hand, the demand and offer can be overwhelming. According to Freelancer's "Fast 50" Q2 2020 report, the number of job postings increased by 41% compared to Q2 2019!
INTERACTION — How we communicate
Hot take: COVID has further boosted the utilization of different software and collaboration tools. Rooms and tables are becoming obsolete, for healthy and financial reasons. Unable to communicate face-to-face with others, many challenges have arisen, such as:
Trying to get used to new processes, flows of communication, and work speed.
Facing competition online, getting valuable clients, earning well.
Maintaining a healthy physical and mental state. Anxiety and depression are prevalent during COVID.
Interruptions and errors.
Meeting deadlines.
Feeling of "being out of the loop" not only regarding teamwork but family and friends, too.
Hence, online communities, where digital professionals can find support, as well as the use of collaboration tools such as Slack, Zoom, Skype, G Suite, Monday, Atlassian, etc. are expected to mitigate these struggles as much as possible, easing the users to a new way of working.
You know, with a little mastering. We all know the feeling when the camera or mic does not work when it should, or a family member enters the room at a wrong time.
A recent survey suggests that Zoom was the most used collaboration tool for remote work in the U.S. in 2020, accounting for more than one-third of the respondents.
And it is highly likely that the software will be incorporated in the long run, regardless of whether the employees will continue working from home post-COVID.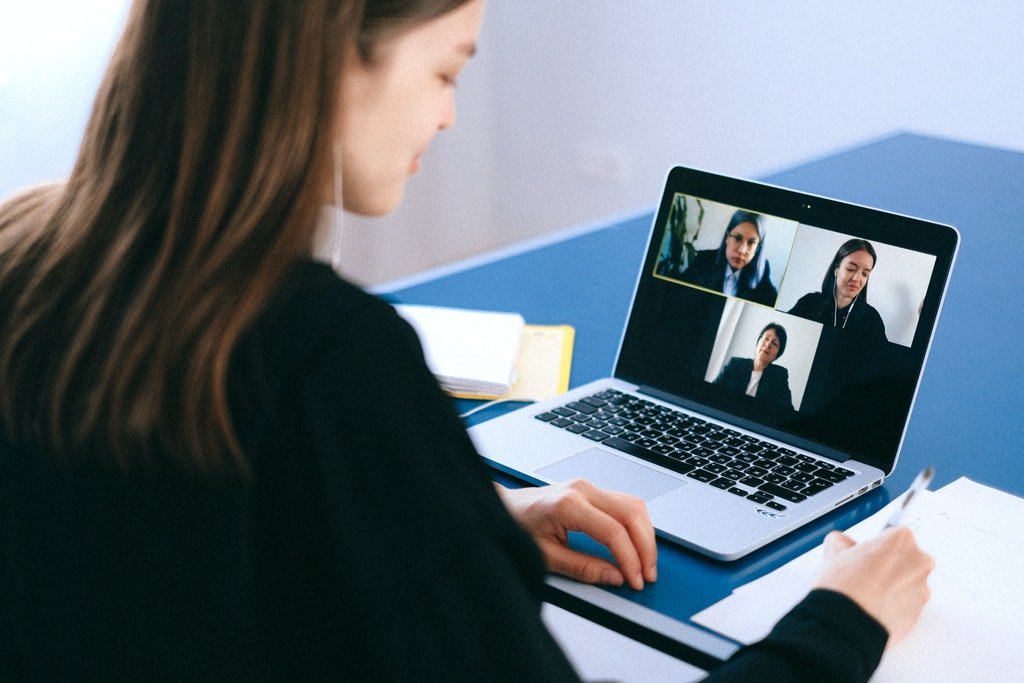 HR has more responsibilities to take, too. From looking after employees' mental health, managing teams and group dynamics, building and maintaining company culture, HR team members will have to deal with new problems in 2020/2021, while also communicating and dealing with them remotely. 
Different collaboration software, such as Timely, or RemoteDesk, can be utilized.
Healthy company culture and communication are a must, too. Even if it comes to a single person, let's say a web developer, dealing with one client. People will remember how they were dealt with during the pandemic, even after it is over.
2020 is a year that is happening online, and fast. Every remote worker uses and abuses Google Calendar, Evernote, Dropbox, and other apps.
And every remote working person tries to find a healthy balance on how to not get crazy from deadlines and beeping notifications.
It is important to remember, in the famous words of Abraham Lincoln, "this too shall pass".
IMPROVEMENT — What we enhance
If there is a silver lining for everyone, it's that remote work will prompt the incorporation of technologies into work, which is the future of many fields.
From automation to accuracy, technologies provide us with keys to do things as fast and correct as possible. We gotta embrace them. In a safe way, of course. Online misinformation, hoaxes, and data privacy are a huge topic.
Especially with cloud-based storage space, its safety, and usage. The Boston Consulting Group (BCG) and Amazon Web Services reported that the cloud adoption expenditure is increasing at an annual rate of about 25% across the Asia Pacific Asian, faster than mature markets of Western Europe and the United States!
The study was conducted mainly in Australia, India, Indonesia, Malaysia, the Philippines, Singapore, Thailand, and Vietnam.
You might have heard about these countries being popular among travelers, backpackers, even volunteers, but they are loved by freelancers and digital remote workers, too.
These countries are experiencing a fascinating remote work revolution.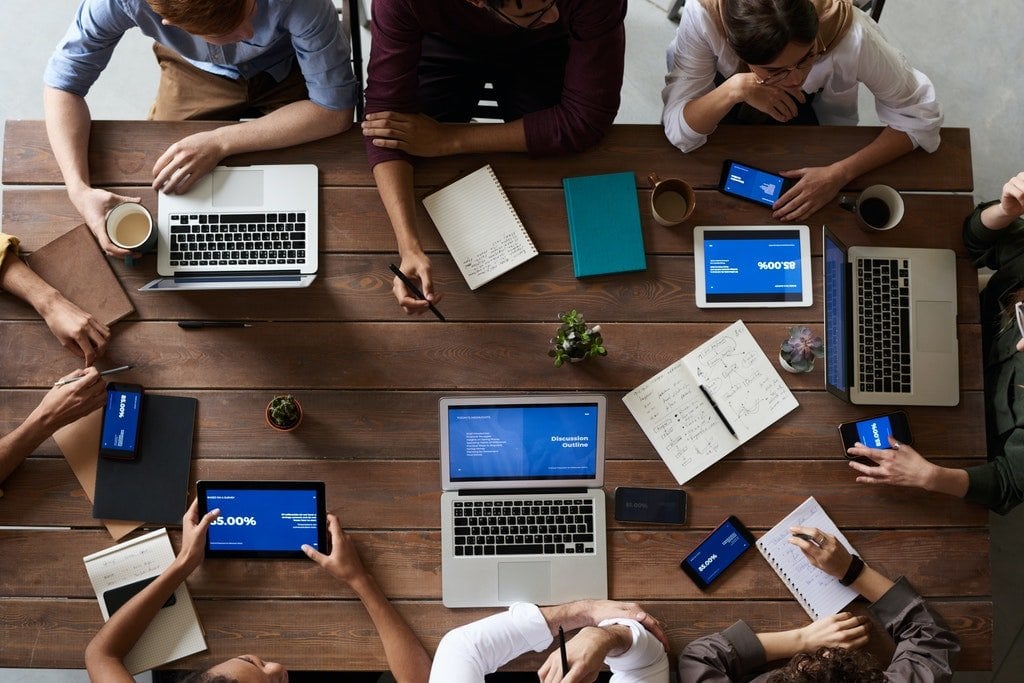 STRATEGIES — How we approach
Yes, different fields experience differently when facing the remote working trend. While IT and digital creative fields are either used to working remotely or find it easier to jump the boat, for others, working from home is either not a choice, or not desirable.
Big Tech companies such as Google, Facebook, or Twitter that have the resources to move their workforce online to comply with social distancing rules have done so and found ways to make it work long-term.
And also, to make it more desirable for employees. Likewise, many interactions with customers will also be moved online to limit direct contact by utilizing communication tools as previously mentioned. Now all the introverts gooooo: YAY! 🙂
On the other hand, for workers in fields like healthcare, manufacturing and retail and those providing services that require personal interaction such as airlines and tourism, it is much more complicated, and sometimes simply not logistically possible.
Due to COVID, many people working in these areas lost their jobs, had to change professions, and try to work online.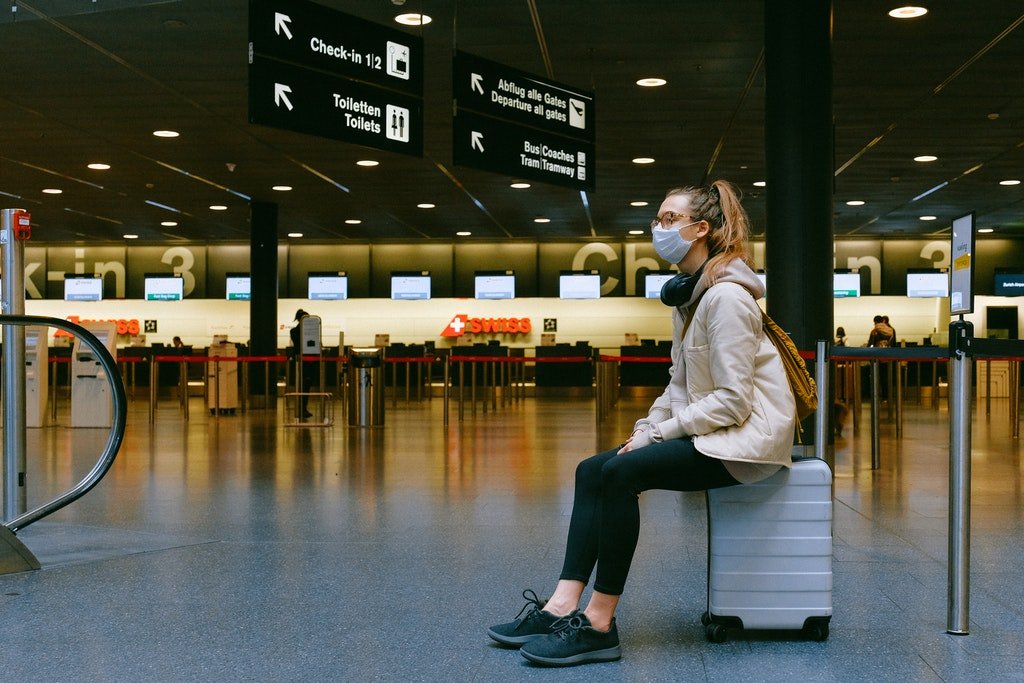 Therefore, those that managed to move online due to COVID-19 are more likely to innovate and stick with it. Others will either try to play it safe and wait it out (if financially possible) until post-COVID days or find ways to make it work. 
What can we expect as customers, except for sanitizer/face mask rules? More apps, technological-driven products, particularly in customer service and interaction, as more transactions are being moved from F2F to the virtual market space.
While this trend started long before COVID, remote working developers and entrepreneurs will continue to take this route in e-commerce. There are, and also will be, many job opportunities in this field.
BALANCE — How we maintain
2020 has been tough. You have seen the memes. And the reality?
Financial worries. Losses. Uncertainties. We are all struggling during this difficult time. Though remote work can be the alternative to resolve to, it is not all sunshine and rainbows for everyone. You need a support network and a strong regime.
Take this: a nine-month-long experiment in the largest online travel agency in China, CTrip indicated that there was a 13% increase in productivity among those who worked remotely.
However, when working from home became an official option, half of them felt disconnected and isolated from the organization.
The results also depended largely on participating criteria, such as: no kids; having a separate space for work; having the necessary equipment for the job. This limits the number of distractions at home, enabling remote workers to better focus on work.
A working mom staying in a small apartment, next to a construction site, would find it more difficult than a single person living in a spacious flat with no noise, and a dreamy internet connection
Another silver lining: working remotely gives people more time on their hands for work-life balance. Brushing up skills (honestly, if you did not reinstall Duolingo, are you not lying?), picking up a new hobby (painting with Bob Ross already?), exercising or cooking healthy, or wandering into another field (do you do something completely different than what you studied or what you did before COVID?)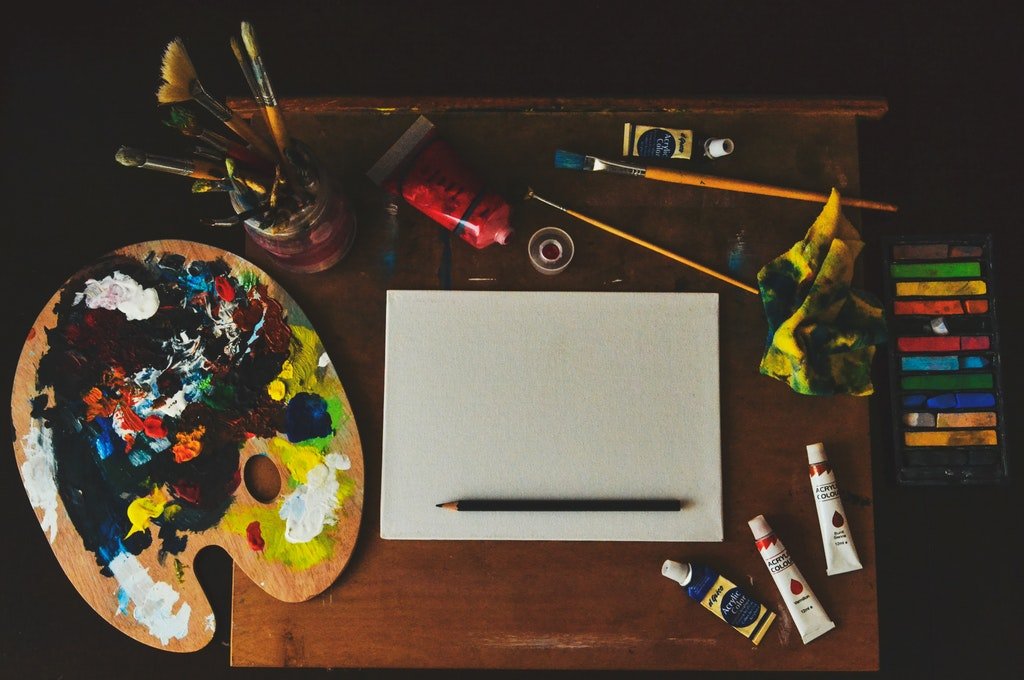 We live in an era where everything can be accessed with the tip of the finger. It is up to you what you take from an endless treasure chest called the internet. Explore online learning platforms like Coursera, Skillshare, or Udemy. Watch DIY videos on Youtube. Or just cat videos.
Gaining a wider and deeper range of skills, remote workers can polish their resume and look for even better opportunities once everything settles down. However, never forget about your happiness, and do not let examples set by others give you unreasonable goals.
We all have that one friend that always posts achievements online, when we are gloomy, or feel unsuccessful. If you need it, cut your screen time. Pick up a book. Or just eat pizza and watch Netflix. No shame in that, from time to time.
So, is remote work the ultimate form of work in the future? Maybe, but maybe not for everyone. Many issues have unfolded as we continue to explore this option, very much likely till 2021. But we won't know if we don't try. And Iglu is here to help.