Thanks in no small part to society's recent hard reboot, working remotely has become a global fixation. As humanity emerges from a 2-year stint in house arrest, nearly all of us have now seen first-hand just how fleeting life can be.
People have begun to prioritize themselves enough to challenge the archaic notion that good work can only be done at specific locations and when sandwiched between strenuous, time-killing commutes.
It's official: being a digital nomad is no longer an obscure lifestyle for millennial tech savants.
We get it. (I mean, we don't want to brag, but technicallyyyy we were doing the remote work thing before it was cool. Cough.) Working remotely and in a foreign country is—ahh how to put it…—flat out amazing.
If you want to feel continuously inspired, endlessly stimulated, and the ever-present call to adventure at your door—all while gaining wisdom and worldliness that will serve you well in both career and life—this guide is for you.
Benefits of Working Remotely Abroad
There are so many advantages to working abroad. Some of them will depend on the country you choose to make your new home, while others are universal. Here's a sampling:
Growth, Empowerment & Happiness
Beyond experiencing a part of the world that's unique, interesting and likely different from what you've experienced for most of your life, we can't stress how powerful an effect on one's growth and perspective living abroad can have.
In fact, a few years ago Harvard Business Review published an article highlighting numerous proven ways that living abroad can help a person develop a clearer sense of self.
Save Money
More tangibly, moving to a new country can offer a substantially lower cost of living depending on where you're coming from. In Thailand for example, you can live in a gorgeous modern high-rise condominium in the heart of Bangkok's central district for around 1/6th of what an equivalent flat would cost in some US cities.
Food, Fun & Friends
You'll have the chance to experience delicious, taste-bud shocking food, experience new cultures, meet people from vastly different walks of life, develop tons of new skills, and collect once-in-a-lifetime stories to share with family now and in the future.
An Entirely New Local market
If you're self-employed or own your own business, you'll get to explore new markets, reach tons of new clients, and learn how culture affects corporate values and consumer behavior.
Potential Downsides of Choosing to Work Abroad
There are some challenges to consider that mostly center around learning curves and cultural challenges, which can be easily overcome if you're motivated.
Visa and Work Permit
To work remotely in another country you'll usually need a visa and work permit. Researching this can feel overwhelming, but a remote work company like Iglu can make this essentially a non-factor, since their team automates the entire setup process for new hires.
Tax implications
If you're considered a tax resident in a foreign country, you'll owe income taxes there. In most cases (but not all; we'll cover the exception) that means gaining an understanding of local tax laws and finding a tax professional to file for you.
If you're a US citizen you'll face double taxation, which legally requires you to pay taxes to the United States on your worldwide income in addition to whatever income tax you may owe to your foreign country of residence. Fortunately, many expats are able to take advantage of what the IRS refers to as the FEIE, or Foreign Earned Income Exclusion.
For tax year 2022, a US citizen who spends at least 330 days in a foreign country is eligible to exclude up to $112,000 of their earnings from their US taxes. That means most full time US expats can in fact avoid the tax implications otherwise prohibitive to US citizens living in other countries.
Other Differences
Of course there are language and cultural differences to consider, but that's all part of the adventure and if you're reading this you're officially not allowed to consider them a negative. Don't worry. Within a week or two most expats find a "happy path" to get what they need despite still navigating the language barrier and figuring out little social quirks.
Step by Step: How to Work Remotely Abroad
Still here? Good! Then let's get down to it. Here's how to make living and working from a different country a reality.
1: Identify Your Work Prospects
Plain and simple, in order to work remotely you've got to know what your work options are. Are you currently employed by a company? Do they have a flexible work policy? If so, is it limited in a way that could preclude you from becoming a remote worker in a foreign country?
The Permanent establishment Factor
Even some companies with progressive "work from anywhere" policies have trouble with employees working from another country due to the risk of triggering "permanent establishment." Essentially, certain countries have laws which may recognize a locally-based employee from a foreign country as the employer extending their operations to its local economy.
If permanent establishment is triggered, a company may be liable to pay taxes, including income taxes and sales taxes, to the foreign country. Understandably this can instantly be a dealbreaker.
Untethered Options
Fortunately there are other, often better options than sticking with an employer in your home country.
You can commonly find teaching jobs in many countries where English isn't the primary language, but there are also many business-oriented opportunities abroad. Assess your abilities and experience and identify your most marketable skills. Then create a list of all the jobs you're likely qualified for and can see yourself being fulfilled in.
The Iglu Option
If you're experienced in a tech-related field or have a degree and hard skills that can be applied to tech-oriented projects, Iglu may be able to hire you as an employee. We would then provide you with all the required documents for legal remote working as well as the ability to work on your own terms.
Iglu employees have the freedom to work on client projects of their choice, based anywhere in the world, and don't need to worry about ongoing work visa or residence permit requirements. If you're serious about remote working and think you may be a fit to join us, drop us a message today so we can discuss!
2: Narrow Down Your Destination
There are so many unique countries that play host to vibrant communities of remote workers, and there's no universal methodology for ranking them. Choosing countries to consider for your new home is a totally novel experience for most, and it often prompts some interesting comparisons to our home countries and the things about it we take for granted.
How to Narrow Down Your Destination for Working Remotely
When choosing a destination to live and work in, what's most important to you? Is it…
Cost of living

Weather and climate

Location or general region

Healthcare quality and/or affordability

Infrastructure and level of development

Government and local laws

Access to modern conveniences and/or comforts from home

Language

Culture, customs or religion

Convenience for visits to and from family members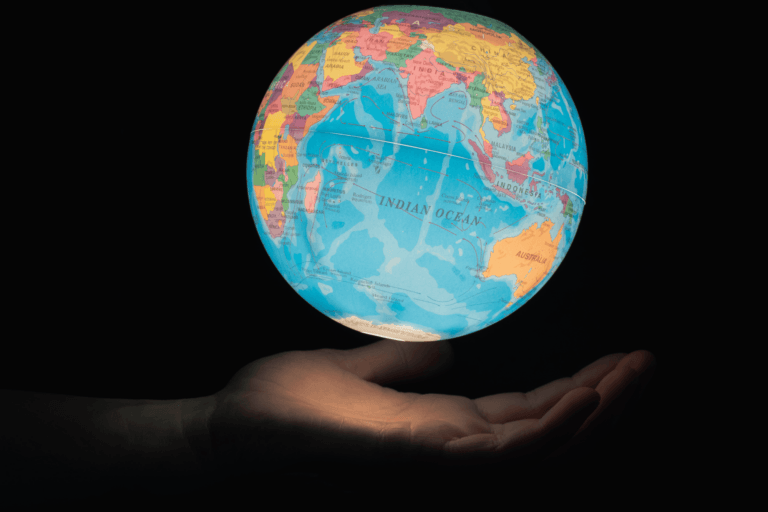 3: Research Your Top Countries
Asking yourself what kind of life you want to build from scratch should shine a pretty bright light on your values. From there it should be pretty easy to narrow down a shortlist of countries based on what you already know about them.
Pop open a note and your web browser and do some fact-finding on the things that are most likely to determine if you'll be happy living somewhere.
Culture & Customs
Culture shock is real, and it can be incredibly positive. But it's best not to leave that to chance. Take a look at what travel bloggers and local expats have to say about the countries you're interested in. Ask questions like:
How do most people feel about foreigners?

Are there any strict religious or government-imposed limitations to freedom?

What are the business customs like?

Is it generally safe? Are the people known to be kind? Friendly? Helpful?

What traditions and holidays do most people observe or celebrate? In what ways?
Employment Opportunities & The Economy
This one is more or less self-explanatory. Suffice to say, a smart choice in foreign country for remote workers is one in which the economy is growing, globalizing, relatively unrestricted, and has many employers who value the skills they hope will translate to job duties.
Find out a bit about which industries are growing most and the government's vision for the country's future.
Thailand, for example, has a widely publicized growth plan branded 'Thailand 4.0.' It includes business incentives for tech-focused companies and clearly signals the country's appetite for innovation, modernization and remote workers.
Visa requirements & Work Permit Laws
Digital nomad visas are still quite a novel idea for most countries, and working on a tourist visa is almost always illegal. Two EU countries in particular—Germany and Spain—make living there as an independent contractor reasonably attainable.
But no two countries are alike in their requirements and no one country will just hand any eager applicant a work visa for an extended period. This is something worth being aware of in advance of getting your heart set on a destination.
Paying taxes
The tax situation can also vary greatly depending on where you base yourself. European countries will demand a sizable amount more of your income than those in Southeast Asia, for example, so do some digging on what you should expect to forego from your annual earnings.
Healthcare & Health insurance
How does the country's healthcare system fare on a global scale? Some countries don't hold up in this area nearly as well as their reputations might lead you to assume. On the other hand, even some developing nations (like Thailand) offer healthcare on par with any western country.
While lots of countries have far more affordable care than you may be used to if you're from certain western countries (especially the US), health insurance is a key asset for any well-prepared remote worker. There are excellent plans specifically for expats that will cover you across most of the planet, but they're likely different from what you're used to.
Infrastructure, Finance & Transportation
How do people get around? Is there a reliable public transportation system? Is home internet fast and widely available? Basic factors like these can drastically affect your everyday life.
Also consider what it will take to get a local bank account opened. How do people pay for goods and services? How stable is the local currency and how will you get money in and out of it (hint: Wise can help with that)?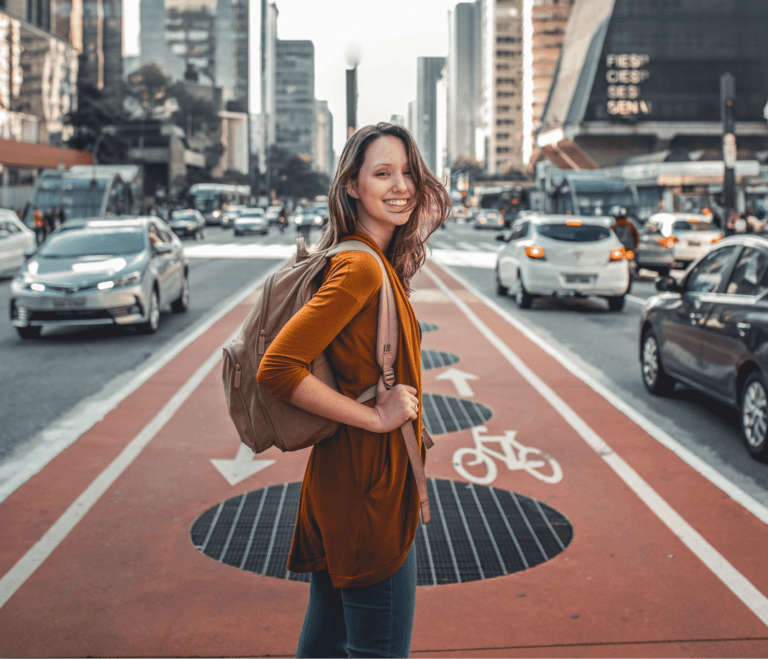 Done your homework? Found a place you love? Getting excited? Good! Get out there!
But don't pack up the house just yet. It's a good idea to actually visit a place before uprooting your life and transplanting yourself there. After all, something can feel a lot different in person as opposed to on paper.
Spend at least a week or two immersed in the energy and culture of another country and you'll know intrinsically if you've found your new home.
5: Find Housing
You can partially lump this in with Step 4 and do some in-person house hunting while getting a feel for your potential new country. Before I moved to Thailand (highly recommended) I couldn't help but explore some of the gorgeous modern condo buildings throughout Bangkok during my own pre-move backpacking visit. 
Accommodations were so much cheaper than I was used to in the US despite offering quality and comforts I never would have even hoped for. It was a great taste of what life could be like and colored my daydreams until I landed back here for good.
If you're itching for your own fantasy, you can find some beautiful gems to drool over using the resources in our guide to Thailand's housing market.
6: Build an Emergency Fund
Anything can happen anytime, and not to put a damper on your bright future, but the odds of something unexpected coming up when you're abroad, alone, and out of your comfort zone are much higher than normal.
Whether you lose your security deposit on the motorbike you rented or need to take an emergency flight home, relying entirely on your next paycheck is not a smart strategy for living abroad.
Donate to charity, give sentimental gifts to loved ones, sell stuff for your emergency fund!
However you do it, getting rid of stuff is absolutely necessary, and boy does it feel good. It's hard to recognize how suffocating excess is until you boil down your possessions to the things you love most and can fit in your luggage.
Beyond your physical space and belongings, take some time to close out things like accounts, subscriptions, and commitments that won't be coming with you.
8: Prepare, Pack & Plan Ahead
Buy basic medicines you can't get abroad and make sure your prescriptions are available through local pharmacies or doctors. If not, you may be able to fill your prescriptions through a reputable international online pharmacy that ships internationally. Certain substances may be outright illegal, so do your homework.
What other basics do you take for granted in your home country? Make a list of things you rely on and research their foreign equivalents and where you can buy them.
Find apps that will help you stay connected to loved ones back home. Mobile data may be surprisingly cheap but long-distance calls won't be. FaceTime (for Apple users) is an easy solution. So is Signal for all platforms, or if you're not concerned about your privacy, WhatsApp.
Assuming you're not closing all of your domestic accounts, you'll need a new mailing address. A PO box can be the solution in most cases, while you may need a CMRA from a private shipping store or a PMB that appears like a physical mailing address, for banks.
9: Get Familiar with the Language
You don't need to show up fluent, but it's a bad idea (and a bad look) to arrive totally dependent on English. Luckily there are lots of easy and fun ways to get a hold on the basic phrases you'll want to know to greet people, ask simple questions, and be polite as you get acclimated to your new surroundings.
Fortunately, if you join Iglu to get set up for life abroad, we provide free lessons for our community members to learn the language of their new country.
10: Connect with Your Future New Community
Facebook groups, dedicated forum sites, LinkedIn groups and more offer easy ways to start interacting with others in your professional and personal orbits who will soon also be your neighbors, potential friends and future business connections.
The best tips and tricks come from people sharing their direct experience, and at a minimum it might be nice to have someone to grab a drink with during your first week.
Working Remotely From Another Country — The Life Hack
If you're all the way down here and feeling even more energized than when you found this article, working remotely abroad may be one of the best decisions of your life.
Before you kick off running through this checklist,
get in touch with us
at Iglu to see if joining us could be an option for you. We hire talented professionals with experience and/or education in IT or tech-adjacent business fields, while allowing our employees unparalleled flexibility in their work schedules, location, and the projects they choose to work on.
If you're eligible based on your skills, profession or education, we may be able to offer you a position that provides a level of autonomy similar to self employment, and our team can then automate your visa, work permit, and income tax responsibilities.
Drop us a message
or
visit us online
to find out more.