When you first relocate to Vietnam, one of your top priorities will be getting set up with mobile phone and internet services. But how do you choose the best Internet Service Provider and mobile phone network in Vietnam? There are many options.
Mobile phone and internet coverage is not going to be of equal quality throughout the country, so selecting the best company for you may very well depend on where you find yourself living.
For some people, the "best" service means the fastest, while for others it's the cheapest, and for others still the "best" is defined as the most reliable.
Whatever your personal priorities are, you'll be able to find a service plan with one of the companies below that will meet your needs.
Please keep in mind that technology is improving all the time, and this is especially true for Vietnam as it rapidly embraces new development. The prices, packages, and speeds listed here represent service plans available at the time of writing and are just for reference. They may not reflect the most recent offerings from each company.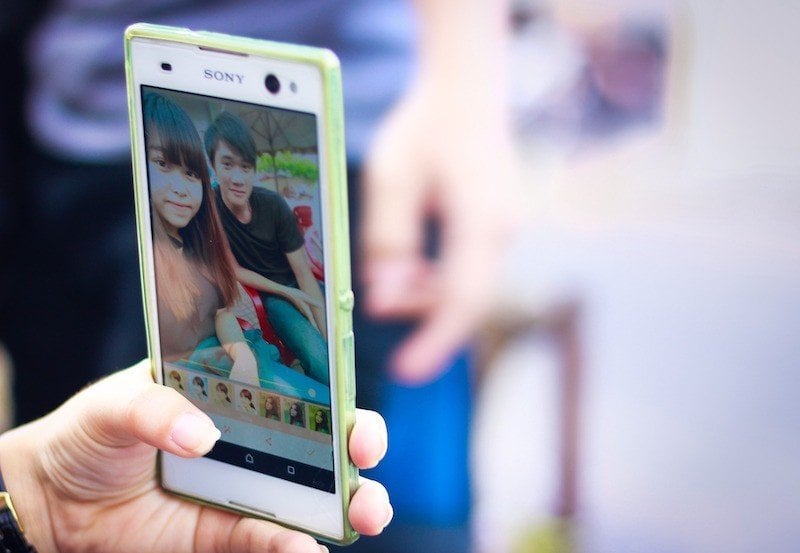 Internet Service Providers in Vietnam
The three main ISPs (Internet Service Providers) in Vietnam are VNPT, Viettel, and FPT.
VNPT (Vietnam Post & Telecommunication) has the largest market share. It's a government owned company, which also serves as the national postal carrier. Viettel is owned by the military and has the number two market share. Whereas FPT is a private company and is the third most popular in the country.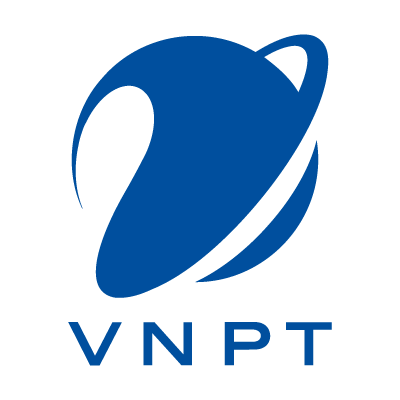 VNPT
VNPT has a number of home internet packages to choose from. Unfortunately, the English version of their website does not list them, so to compare their current offerings, you'll have to look at VNPT's full Vietnamese website with a Vietnamese friend, using Google Translate, or after taking a couple months of Vietnamese language lessons.
VNPT's basic home internet package starts at VND 189,000 per month (USD $8.11), with VAT included. It lists a maximum domestic speed of 30 Mbps, and no minimum speed for international.
It's common in Vietnam to promise different speeds for domestic and international access, with international internet access sometimes hampered by damage to undersea cables among other reasons.
VNPT gives a discount where if you pay for 12 months you'll get an extra 3 free. Note that their cheapest package is not currently available in Hanoi and Ho Chi Minh City.
At the other end of the spectrum, VNPT's cable internet package goes up to a maximum domestic speed of 200 Mbps, with 2 Mbps minimum speed for international listed.
This much faster plan comes at the cost of VND 895,200 per month (USD $38.43), which is still quite affordable.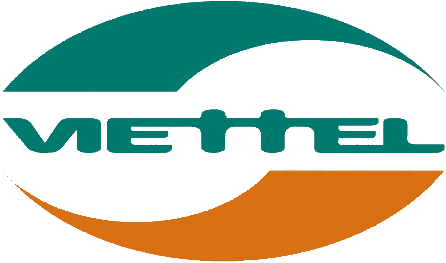 Viettel
Viettel is the preferred ISP for a good number of foreign residents of Vietnam. Many feel that they provide better quality, although this can largely depend on your city or even neighborhood.
Viettel also has a range of home internet plans. Their cheapest is currently VND 185,000 per month (USD $7.94) with VAT included. And this gives you a basic 30 Mbps download speed.
If paying for 6, 12, or 18 months upfront you can also get 1-3 bonus months of free service.
Viettel also has a cable TV and internet package that includes a maximum 150 Mbps domestic and minimum 5 Mbps international speeds, along with over 200 TV channels. This package currently runs VND 525,000 per month (USD $22.48).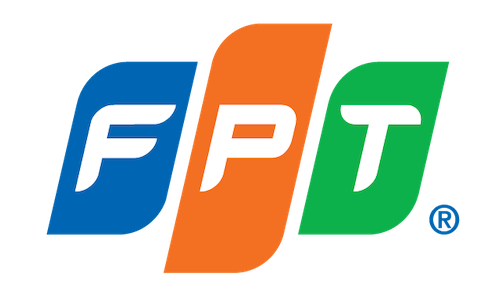 FPT
Possibly because they are a private company, FPT is the only one of the 3 major ISPs in Vietnam with a complete English version of their website.
Their personal internet packages come in four tiers, starting at VND 185,000 per month (USD $7.94) for 22 Mbps down/up. The highest end package goes for VND 300,000 per month (USD $12.85), and gives 65 Mbps down/up.
If you are able to qualify, they also have corporate packages that range between 100 Mbps down/up and 400 Mbps down/up.
For those residing in Hanoi and Ho Chi minh City areas, FPT also advertises a 1 Gbps down/up package! Oddly, the 1 Gbps SOC page seems to be the only part of their website not translated to English.
FPT doesn't list the prices for its corporate and 1 Gbps packages online.
Mobile Phone Networks in Vietnam
There are a number of competing mobile phone networks in Vietnam, most of which are run by the same telecoms that provide internet services. The biggest ones are Viettel, Vinaphone and MobiFone (both owned by VNPT), and Vietnamobile. Viettel is generally considered the network with the best coverage.
Viettel
Viettel has a huge number of mobile phone packages to choose from.
On the lower end, their VND 100,000 per month (USD $4.28) plan gives you 1,000 free minutes of intra-network calls, 10 minutes of off-network calls and 2GB of internet access at 128 kbps access speed.
If you need a plan with more data and faster speeds, you can sign up for a VND 500,000 per month (USD $21.40) package that gives you 60 free minutes of internal calls, 500 minutes of off-network calls, 400 domestic SMSs and 30GB of data at 1 Mbps speeds.
If you use your phone a lot for both data and calling they also have a plan for you: VND 2,000,000 per month (USD $85.60) for 60 minutes free internal calls, 2,000 minutes offline calls, 2,000 domestic SMSs and 60GB of high-speed internet at 1 Mbps speeds.
If you prefer a prepaid plan to focus on data, you can get 30 days of unlimited internet access for VND 300,000 (USD $12.85). In this plan, you get 1 Mbps of speed for the first 30GB.
Another popular plan gets you 28GB over 28 days for just VND 120,000 (USD $5.14).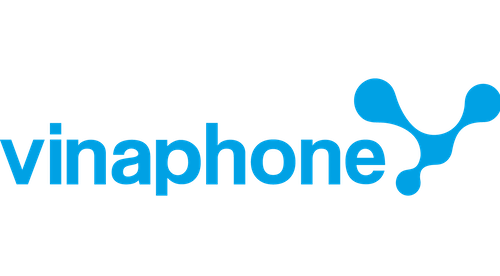 Vinaphone
Vinaphone is Vietnam's second largest mobile network. For individuals, they focus on promoting their prepaid packages, which can be a good value.
For example, they are currently promoting a 4G package that offers 60GB of high-speed data (up to 2GB per day), with 1,500 minutes of calls on the VinaPhone network and 50 minutes of off-network calls all for VND 120,000 (USD $5.14) per time.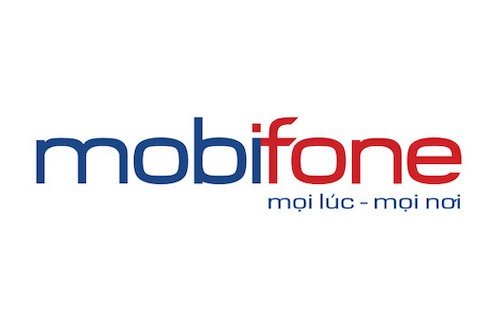 MobiFone
MobiFone has a large number of mobile internet packages that renew automatically. Monthly packages start at VND 70,000 (USD $2.99) for 3.8GB and run up to VND 500,000 (USD $21.42) for 55GB.
They also have several prepaid plans that are optimized for those who need more SMS or those who need more calling minutes.
For example, their MobiQ plan offers a low fee of VND 200/SMS for on-net, VND 250/SMS for off-net, and VND 2,500/SMS for international. With this plan, voice calls are VND 1,580/min within the network and VND 1,780/min outside.
If, on the other hand, you use your phone for calls more, then their MobiGold package gives VND 880/min for on-network calling, VND 980 dong/min for off-network. While SMSs are VND 290/350 for on and off-network respectively.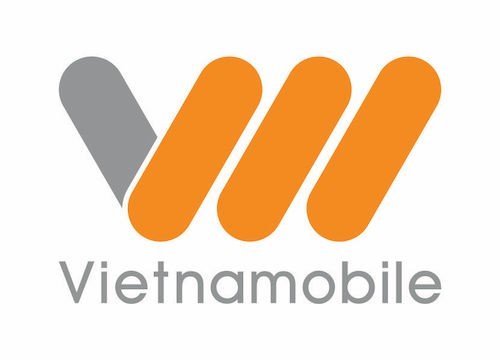 Vietnamobile
Vietnamobile is Vietnam's fourth largest mobile phone network. They have a couple of postpaid packages available. The cheapest costs just VND 75,000 per month (USD $3.21) and gives you 750 minutes of free on-network calls, 50 minutes of off-net calls, and 1.5GB of data.
For VND 150,000 per month (USD $6.42), their higher priced plan gets you 1,500 minutes on-net and 120 minutes off-net calls, with 4GB data. For both plans, the costs for extra services are VND 990/min for calls, VND 300/SMS, and VND 20,000/GB.
If you plan to use data a lot, Vietnamobile also has prepaid 4G data add-on packages lasting from 1-30 days, which give good value. The most economical monthly prepaid plan gets you 3GB per day (up to 90GB total 30 days) plus free on-network calls all for VND 90,000 (USD $3.85).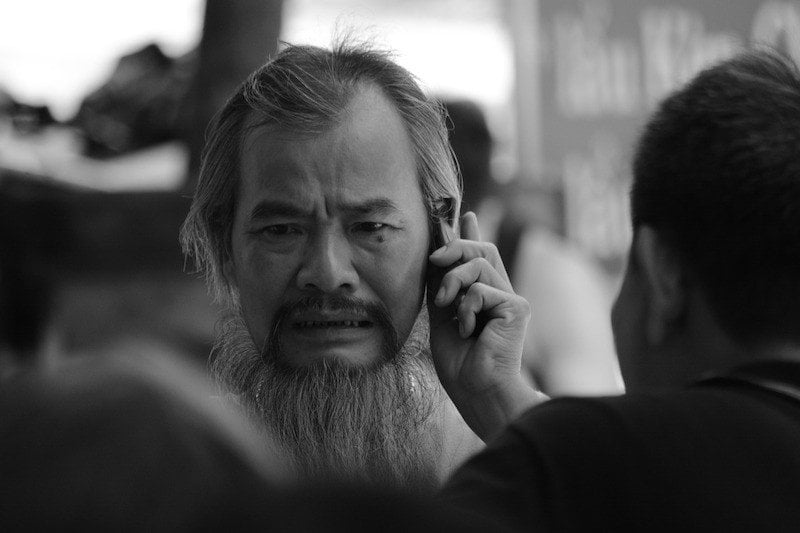 Conclusions
Overall, Viettel may be the best company in Vietnam for both internet and phone service, although this may depend on your area.
When choosing a phone package, consider your usage needs carefully. If you don't tend to make many voice calls then you don't want to get tied down by a postpaid plan catered for those who spend a thousand minutes or more talking on the phone per month.
Monthly prepaid packages give good value, while offering the flexibility to cancel if your needs change or you find the quality isn't up to standards.