Having only opened to tourists in the 1990's, Vietnam quickly became one of the most popular destinations in Southeast Asia, for tourists and expats alike, and for good reason! With friendly and welcoming locals, consistently warm temperatures, and the abundance of excellent food, it's no surprise Vietnam has quickly become an attractive place to live.
Does it sound like your kind of place? Read on.
Our guide to moving to Vietnam covers some basics of this beautiful country. From going on sightseeing adventures to sealing a great deal with rent—our guide will help steer you through this brave move and answer some of the questions you might have.
Visas 101: Can I Work in Vietnam?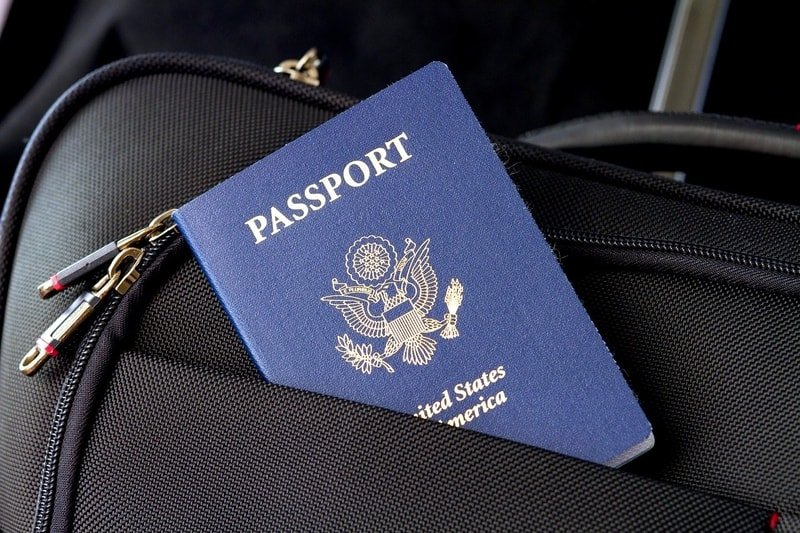 Yes, you can live and work in Vietnam legally if you find a job and get a Work Permit and Residency Permit. There are quite a few steps in the process of obtaining them, so here is a general summary:
Find a job, get approved
Prepare documents you will need for a Work Permit application, which are 3 legalized copies of each:

Passport (all pages)
Health certificate
Criminal record
Education degree OR Confirmation letter of professional qualification
Confirmation letter for work experience.

Obtain Business Visa (3 months) in your home country (with company sponsorship letter).
Arrive in Vietnam.
Apply for Work Permit with all documents and 2 passport size photos (average approval time is 2 weeks).
Sign employment contract and begin work after Work Permit is approved.
Apply for Residency Permit, get approved.
It may look complicated, but  the company seeking to employ you will process the paperwork, such as your Work Permit application, on your behalf.
If you have qualifications or experience as a digital professional (Software Engineering, Computer Science, etc.) Iglu may be able to employ you to join us in Hue or Da Nang in the near future.
Contact us to learn more about working in central Vietnam on a Work Permit sponsored by Iglu.
What's the cost of living?
Your rental costs will depend primarily on where you choose to settle. Of course, bustling cities will cost a premium compared to a quieter town.
If you're looking to live amongst the bustling cities such as Saigon you will pay anything between $450 and $650 a month for a typical one-bed, rising to $1,000+ if you're looking for a 2-bed.
If you're looking to live in Da Nang, be prepared to pay in the range  of $400-750+ per month for a furnished apartment in a decent area. Prices depend on the number of bedrooms, neighborhood, and other factors (such as getting an ocean view).
In Hue, some good apartments can be had for $300-500.
What's the price of food?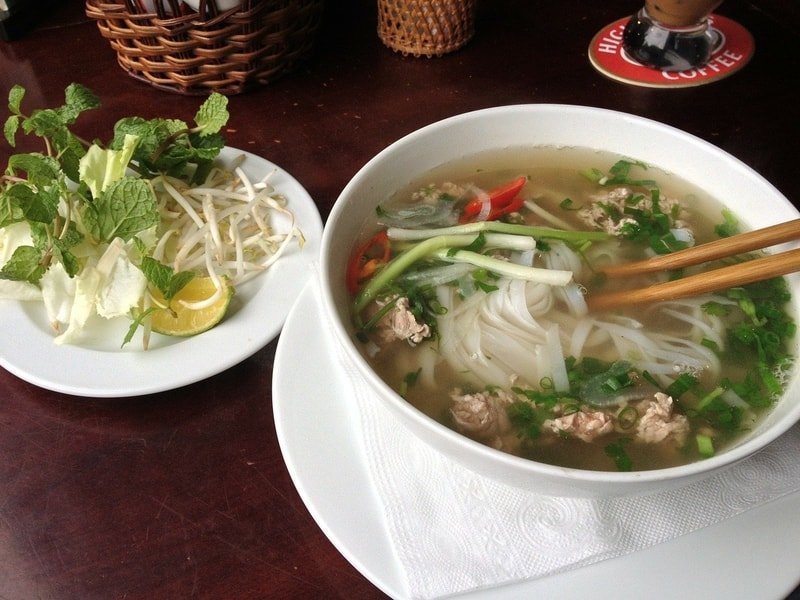 The Vietnamese are very passionate about their food and take it rather seriously, serving low-fat, healthy, and lighter meals using fresh fruits and vegetables with a mix of seafood and meat.
The great news is that food is very reasonably priced and often cooked or prepared freshly as you order. Street food is the typical diet across Vietnam so be prepared to get stuck in!
Typical dishes such as Phở are cheap, as is beer.
A bowl of Phở costs about $1.50 and a bottle of beer costs roughly 50¢.
How much does it cost to get around?
Transport is something to be aware of if you're new to the country, as petty theft is an issue. There are also fake taxi companies that try to trick tourists new to the country.
When taking taxis, make sure you only use the official companies Vinasun or Mai Linh. Some unscrupulous taxi companies will use intentional misspellings on these company names to confuse tourists, so beware.
Traveling from the airport to your chosen city center by taxi will cost around $10-20, depending on the city. The same ride on Grab might be about 30% less. Going around the city tends to be $1-5 by Grab, but rates quickly double during rush hour or when it rains.
Uber does not service Southeast Asia, so if you're looking for the convenience of a rideshare app, try Grab. Other rideshare apps available include GoViet or Be, both of which are somewhat cheaper than Grab.
GoViet is motorbike-only, while Be has both cars and motorbikes.
How Do I Find an Apartment for Rent?
When it comes to finding a great place to rent in Vietnam, we've got you covered! The best unkept secret when it comes to finding a pad is "try before you buy". Don't commit to an area first.
Instead, browse some local rental sites to see what's available ahead of time.
Please notice that not all sites advertising properties in Vietnam are real.  Some sites merely copy the genuine listings, while messing up the locations and photos, etc.
Once you've gotten a feel for the types of available apartments and the kind of the area you want to live in, log into Airbnb. Book a place in the area you like for a few days. Suss out the area and go apartment hunting!
If you have local friends or are familiar with some locals, ask them to help with the language barrier, and even negotiate your rental price!
Organizing Your Own Transport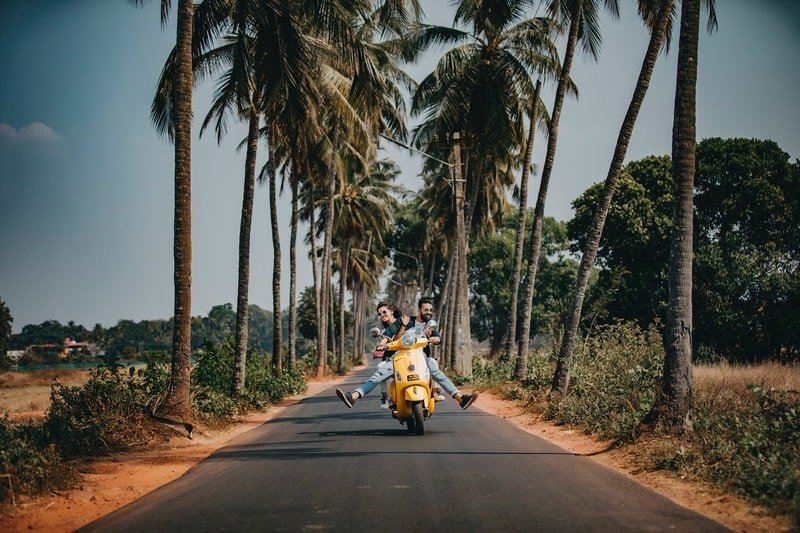 If you're the brave type or want to travel around on your own whims, why not rent a motorbike? The monthly rates for motorbike rentals are between 1 million and 1.5 million VND (roughly $45-70).
Just be sure to rent it from a reputable shop and get it checked by a separate mechanic.
If you're looking for a more long-term commitment, you could even buy a new or used motorbike. Depending on its brand and age, the price will vary.
A new Yamaha or Honda motorbike is currently going for around 50 million VND (about $2,150).
To legally operate a motorcycle of over 50 cc you will need to obtain a Vietnamese driving license.
To do so, you will need to have a Business Visa, Work Permit and/or Residence Card. A local driving license cannot be obtained on a tourist visa.
If your home country license is valid for both automobile and motorcycle driving, then you can simply convert it to a Vietnamese license with a bit of paperwork.
If your home license is only valid for autos, then you'll need to take a driving test on a bike (but don't need to complete a theory test).
If, however, you don't have any existing license, then you'll need to take both the theory and practical tests for obtaining a Vietnamese license.
The bad news here is that all the questions and test instructions are in Vietnamese! So it's best to make sure you have a valid license from home before setting out to Vietnam.
An International Driving Permit can also be used in Vietnam, but only if it is issued from a country abiding by the 1968 Vienna Convention on Road Traffic.
Unfortunately, the US, Canada, and Australia are not signatories of this agreement. However, most European countries are.
However, the enforcement can vary and only a local driving license is a viable long term solution.
Please take extra care when driving in Vietnam, as the traffic can best be described as "chaotic".
Other Tips For Living in Vietnam
If you're looking to go sightseeing around the country, make sure to book your hostel and hotel rooms in advance.
Sites like Booking.com, Agoda and, of course, Airbnb are great for booking rooms on a short term or nightly basis.
One important tip to remember:
Always bring your passport with you when you travel around the country.
By Vietnamese law, hotels and Airbnb hosts will ask for your passport to verify your booking and register it with the local police.
How to make friends and get social
Vietnam consists of the 7th largest user base of Facebook.You can start by finding some expat groups to join and get active by asking questions in advance of your move.
As well as Facebook, make an effort with people living in your area by saying "Hi" to your neighbors. This may lead to getting much-needed help in the future!
Visit cafes and bars in your area will also help with meeting new faces as well as picking up the language along the way.
Don't forget health insurance!
While you may feel that you're in perfect health right now, it is always prudent to prepare for the unexpected. Travelers insurance can be used for your initial stay in Vietnam, but you'll want to join an expat health care plan if you stay in the country for over six months.
Popular offshore insurance providers include ACS, BUPA, and Cigna. They tend to be more expensive than local insurance companies, but also provide superior coverage.
There are also several joint venture operators that have partnerships with local networks. Examples of this type are Luma and Aetna. One advantage of going with a joint venture insurance plan is access to hundreds of local hospitals without paying in advance.
WiFi and Internet
As we are all very reliant on smartphones and accessing the Internet, it's important to know about the WiFi availability in Vietnam, especially if you're looking to work remotely.
The major cities are well-equipped with reliable WiFi. If you choose to visit more remote areas or even trek up into the mountains, WiFi will of course be less reliable, so take that into account when it comes to working online.
To Wrap Up
With lower costs for living in Vietnam, guaranteed warm weather and welcoming locals, it's no wonder Vietnam has fast become one of the most popular places for expats to settle.