It's likely safe to assume since you're reading this, that you've come to realize just how much the vibrant Southeast Asian nation of Vietnam has to offer.
From bewildering natural beauty, an upbeat and welcoming culture and friendly people to an attractively low cost of living and some of the most delicious food you'll ever eat, this country doesn't struggle to give visitors compelling reasons to become expats.

In this article, we'll be exploring the different types of expat jobs in Vietnam that are availabe to you. Let's get started.
Growth in Expatriate Jobs in Vietnam
As the Vietnamese government works to boost the country into a major player in the global economy, large companies are flocking to establish bases of operations here, creating new jobs with competitive salary ranges in the process.
Multinational companies like Apple, IKEA, McDonalds, Starbucks, Nike, Intel, Microsoft and Samsung actively look for expatriate employees with diverse skills and proficiency in foreign languages to round out the jobs their industries rely on to function all over the world.
Get hired for a position at a Vietnamese company and they'll provide you with the documents you need to get your business visa and work permit.
Employers like Iglu will go beyond that and facilitate the process for you so you never have to deal directly with any government bureaucracy.
Traditional job hunting in Vietnam is likely to be a bit more challenging than it would be to find work in your home country.
But modern Vietnam has plenty of opportunities on offer that will fork your career path straight into this tropical paradise in the heart of Southeast Asia.
If you're determined to reap the benefits of working in Vietnam's economy, we've got everything you need to join the many expats who happily live and work in this beautiful, exciting country.
What We'll Cover
Visa and work permit requirements and tips

Common fields and types of expatriate jobs in Vietnam

The industries where you'll find the most work for foreigners

Job boards and other resources to help you find jobs in Vietnam

An exclusive life hack for working in Vietnam legally and on your own terms
The Legal Stuff: Visa and Work Permit
First things first, let's cover the entrance fee—your minimum requirements for access. Our very own Tim Sutton wrote an excellent piece covering the legal process and offering a bunch of great tips for getting set up in your new everyday life, but we'll summarize the core requirements here:
Plain and simple, if you want to legally work in Vietnam for more than 1-3 months, you're going to need:
A business visa

A work permit

A residence permit
Unless:
You're visiting on a tourist visa for three months or less and maintaining existing work that

isn't for a Vietnamese company



OR

You meet the criteria for exemption from the work permit requirement, which for the most part only applies to people in situations like these:
Volunteers

Certain interns

Individuals with teaching jobs at foreign embassy-controlled schools

Transfers within established, multinational corporations

Shareholders or owners of certain Vietnamese companies
Once you're in Vietnam you may opt to explore your eligibility for a temporary residence card, which replaces your visa and allows you to remain in Vietnam without worrying about border runs or visa renewals, but that won't be relevant until you've gotten settled.
For a concise breakdown of the process to obtain the proper visa, work permit and residence permit, take a look at Tim's outline here. But to summarize the core requirement, you need a Vietnamese company to hire and vouch for you.
The Iglu Option
Getting everything you need to work in Vietnam isn't the simplest process to tackle on your own—especially if traditional work or full-time employment by a company isn't what you have in mind. Or what if you want to come live in Vietnam before you've decided exactly where you want to work?
We may just have the solution for you.
Depending on your expertise and experience you may be eligible to join Iglu and satisfy the employment requirement through us. Iglu helps talented foreigners legally become working expats in Vietnam by employing them directly, which enables them to work for a variety of clients.
If you're a talented professional with experience and education in various tech-oriented industries, Iglu may be able to offer you this option. The Iglu team handles the administrative processes from start to finish for its employees. So it's definitely worth exploring if you see yourself in Vietnam as an expat.
If this sounds like a path that fits with your interests and goals, apply for a job or drop us a message so we can get in touch with you to answer your questions.
Types of Expat Jobs in Vietnam
Vietnam's economy is booming, and the charge is being led in particular by several notable industries in which a savvy expat may want to focus their job search.
While not the only businesses worth exploring in the country, the nature and growth rate of these highlighted fields offer especially lucrative opportunities for foreigners to find jobs in Vietnam.
IT & Software Development
One of my recent articles discusses the software development outsourcing industry and the top countries businesses are turning to for their needs. I analyzed seven strong contenders for the top spot, and Vietnam was an underratedly strong candidate.
The thing about the IT industry here is that it exists within the global marketplace. That means international clients from all over the world, and for many skilled expats it means pay levels higher than average Vietnam salary ranges.
Having a university degree in a digital-oriented field also means you may very well be able to reap the benefits of working with Iglu.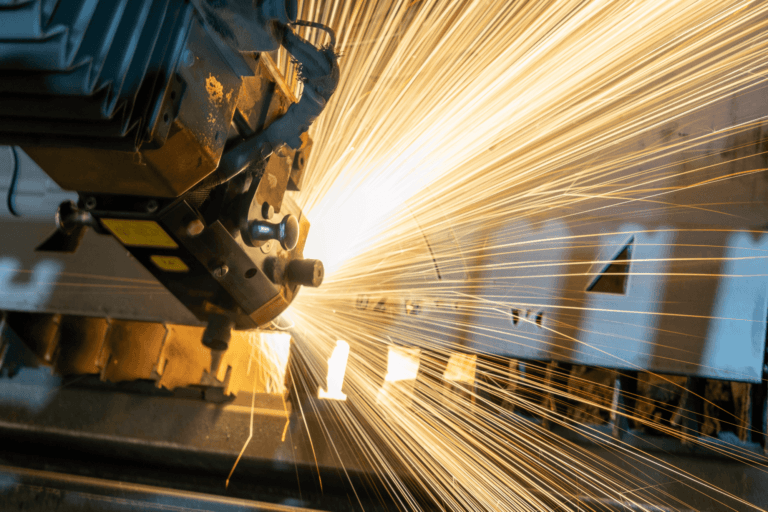 If you've even glanced at global market trends over the past couple of years, you might know there's been a lot of buzz and action from international corporations looking to diversify their business operations away from China. A particularly persuasive example is Apple's recent announcement that they would be doing exactly that with iPad production, relocating it to—you guessed it—Vietnam.
Vietnam is rapidly gaining recognition amongst the world's biggest companies as an excellent alternative to China, offering strong incentives that still allow them to save money without many of the major humanitarian problems that have recently gained mainstream visibility in China.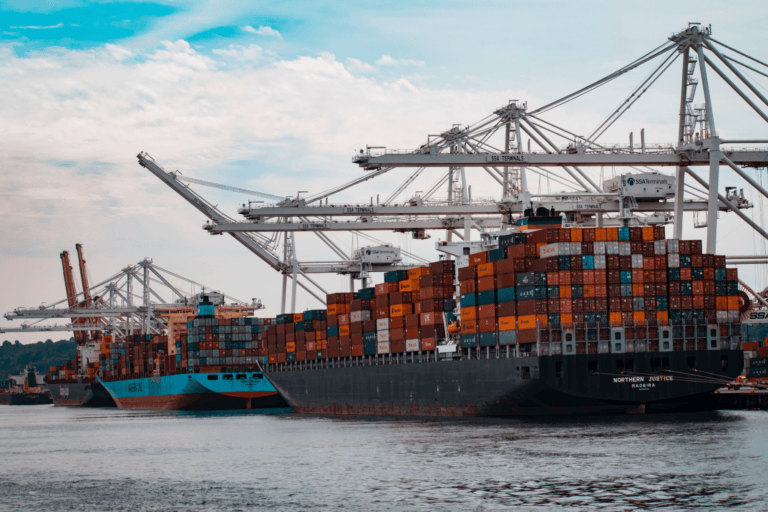 Produce goods for a global marketplace and global distribution is all but guaranteed to grow in tandem. For a country's wealth to grow, its exports have to exceed its imports. As it plays host to a rapidly ballooning roster of manufacturing firms, even more firms spring up to fill the need for exports and distribution.
Since exports inherently deal with international trade, the Vietnamese companies that develop in response to this demand present excellent job opportunities for seasoned foreigners that can offer relevant experience.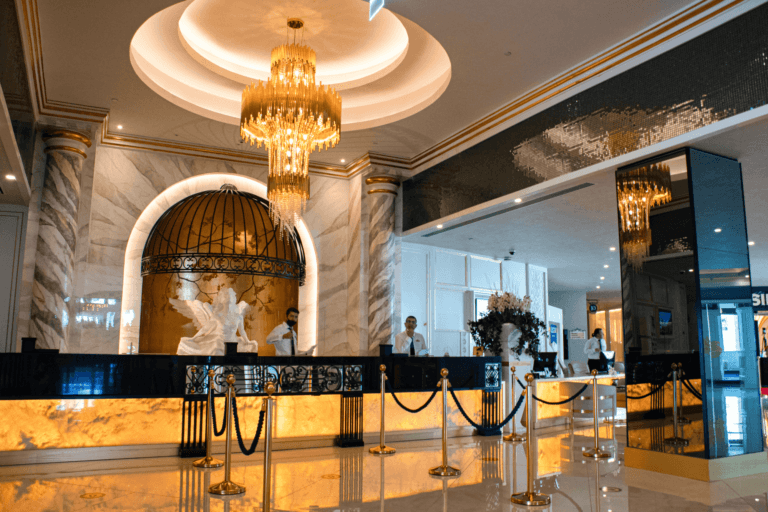 If you've ever seen a Vietnamese island, explored its lush jungles or absorbed the energy of its magical cities like Hue, Da Nang and Ho Chi Minh then it goes without saying why people from all over the world flock to the country for a bit of adventure or an immersive dip into nature.
Vietnam is stunning and invigorating, and a decent proportion of expats' jobs are centered around welcoming and accommodating tourists.
But whether visitors arrive for business or entertainment purposes, they all need places to stay, good food to eat, and things to do in their spare time.
More notoriety means higher demand and a higher class of tourist. Hotels, restaurant chains, and entertainment venues look to capitalize by offering higher levels of service at international standards, often provided by experienced, multilingual staff.
The result is another significant avenue in which to find jobs in one of the region's most promising countries.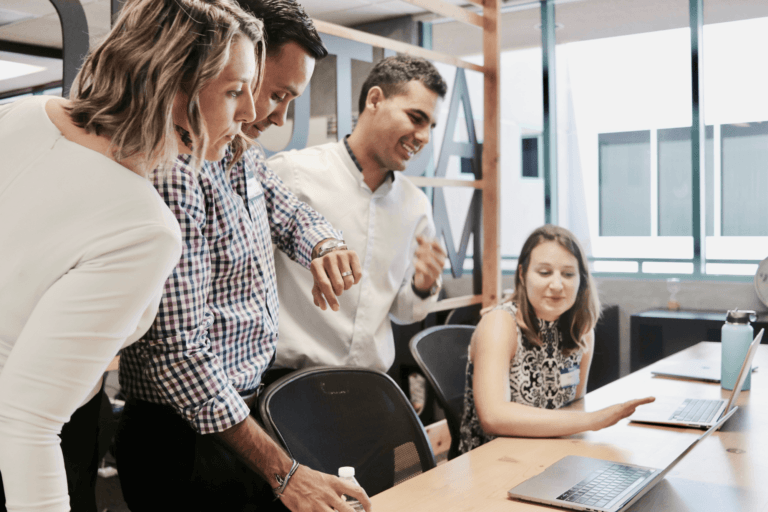 Vietnam's commercial landscape has a lot more promise to it than just as a low-cost offshore factory. At 100 million people strong with an exceptional literacy rate and a strong government-focus on education, the country is attracting innovative, agile startups in addition to large-cap global behemoths.
This article featured on Entrepreneur's website offers some great insight into how the country's economy is essentially turning it into an incubator for new entities in the region.
What's one thing a growth-obsessed startup and a trillion-dollar conglomerate have in common? They need great talent. What do they have in common when setting up a foreign office? They need great talent to manage those offices.
Because Vietnam is succeeding in attracting companies of all shapes and sizes, employers have offices, factories and facilities in need of qualified leaders who can bridge local operations and international culture.
Foreign Languages Education
If you're not a tech expert, business isn't your jam, or you just much prefer the idea of working with kids and helping to shape their future, you could pursue a role as an English teacher. The Vietnamese government invests heavily in education and literacy is a key performance metric. 
With an admirable 95% literacy rate and a growing role in the global economy, foreigners are regularly employed by schools to teach English as well as other secondary languages.
This path isn't going to offer the highest salary, but there are many openings for qualified teaching jobs in Vietnam, and it offers an avenue to more creative work over traditional corporate jobs.
The Job Search: How to Find Work in Vietnam
Alright, so you know what's out there, what you're good at, and what you need to get started. We'll assume you're not planning to go door-to-door dropping off your resume at random companies.
It would make for a pretty awesome success story, but why don't we lay out some resources to help you approach the job search with a bit more precision and a little less physical effort.
Key to any job search is visiting job board sites that focus on Vietnam or Southeast Asia. To name a few, you've got:
VietnamWorks.com

Expat.com

Careerjet.vn

Careerlink.vn

Dave's ESL Cafe

Careerbuilder.vn

Timviecnhanh.com

1001vieclam.com
VietnamWorks.com
VietnamWorks is great for both content and user-friendliness. It has a dedicated filter for expat jobs, a built-in way to create your resume if you haven't yet, job alerts and more. With easy buttons to 'Apply Now' and 'Create Job Alert', this website should be top of your toolkit.
Careerbuilder.vn
Careerbuilder.vn is the Vietnamese offshoot of the well-known American careers site of the same name, so you can trust that its legitimate.
That's not to say however that every listing you find on any job board should automatically be assumed to be genuine.
Spam and scams are in no short supply on any jobs website, so be wary of "employers" offering money or other benefits that are too-good-to-be-true.
Dave's ESL Cafe
Dave's ESL Cafe is a somewhat unique website specifically geared towards English education jobs, and isn't exactly the most direct route to a job in Vietnam, but if you want to work at a school teaching students, it's worth bookmarking and searching through.
Facebook Groups & LinkedIn Job Alerts
This one can either be a huge convenience or a real annoyance, depending on the person. Love it or hate it, Vietnam jobs are all over the internet and these two sites in particular.
With Vietnam on the fast track to becoming a digital powerhouse, LinkedIn is your resume for the internet age, and you'll be limiting your employment options without a well-made and thorough profile.
Beyond presenting you as a desirable candidate, LinkedIn has quality job postings from local and global companies that it will match to your background and interests, if you'd like it to. You can create a job alert for multiple positions, fields and other criteria and you'll get notified when something fitting pops up on the site.
Facebook groups like Vietnam Creative Circle and #MarketingGirlsHCMC, to name just a few, are excellent resources many expats use to network and stay on top of the Vietnamese jobs market.
If social media isn't your thing, don't stress. Create a clean profile with a nice headshot as your photo, a very basic (but authentic) bio, and a link to your LinkedIn page or professional portfolio.
That should be enough to get you accepted into the majority of jobs-related groups, which you can then browse at your convenience so you don't miss out.
Temp Agencies & Recruiters
Lots of foreigners turn to recruiters and employment agencies as a means to quickly find relevant and genuine expatriate jobs in Vietnam.
Especially in larger cities like Ho Chi Minh (where you won't generally find a "We're Hiring!" sign on a company's front door), recruiters let you skip the job postings and much of the job hunting process by matching your resume and interests with employers they know to have open jobs.
They'll ensure you meet the employment requirements (like language skills) and that the position offers reasonable pay in advance of you committing your time and effort. Once they find a match, you'll already be close to the job interview stage.
The downside? These agencies don't always have access to the best or most exciting expatriate jobs, so if your career path is more than just a road to a paycheck and a residence permit, you may want to spend some time online an explore some job postings on your own in addition to letting them search for you.
Apply Directly to Multinational Companies
Yeah, we know. This isn't exactly a revolutionary suggestion. Unless upon reading this you somehow realized you could solve your "how do I get a job in Vietnam" problem by just grabbing yourself one of those semiautonomous positions at a global enterprise.
But we're nothing if not thorough, so we'll touch on it. Of course, if you can get hired by a major corporation with a base of operations in Vietnam, then they can help you get set up to work in Vietnam.
For some this may be a path worth exploring, as it will allow you to bypass many of the language, cultural and administrative barriers to finding a Vietnamese job organically.
If this feels like it could be a fit for you, start by shortlisting companies with an established or growing presence in Vietnam, and then visit their own websites directly to see what career opportunities they may be actively recruiting for.
Work for Yourself
There are two ways to do this. Technically you can work in Vietnam without a work permit for a maximum of 90 days per year. You'll need to obtain a WPEC (work permit exemption certificate) though, so it's not as simple as just watching your time.
If granted, the exemption is on the assumption that you're visiting the country either as a tourist or a foreign company representative. You're prohibited from taking Vietnamese clients, and those 90 days are split into 3 separate allowances of 30 days each. 
The WPEC is meant to allow foreign employees to carry out their duties in the case of an emergency or unforeseen circumstances that demand they be present in Vietnam. Needless to say this isn't a feasible solution to the real challenge.
To be your own boss long-term, you'll still need a work permit with either a business visa + residence permit or a temporary residence card. And that means one of two options:
Form your own company
You can get a solid rundown of the legal requirements to accomplish this on Acclime's website, but suffice to say it's obviously not your everyday no-brainer of a solution—especially for a foreigner unfamiliar with the business and regulatory landscape.
There are definitely some expats who have gone this route and now legally live and work in Vietnam without relying on a Vietnamese firm or risking a fallout with the Vietnamese government, but very few if any make this move without first establishing a life in the country for several years.
It's also important to consider that setting up an LLC (Limited Liability Company) in Vietnam requires capital, legal assistance, plenty of paperwork, and despite the term comes with significant liability if not done and managed properly.
Committing to all this sets you up to be almost entirely on your own, for better or for worse. That means it's on you to market yourself, find your own clients, and manage them in addition to actually working.
Forming a company as a shell entity through which you issue your own working papers is definitely not a possibility. We wish it were that simple.
Join a Remote Work Company like Iglu
We look for qualified talent in tech or tech-adjacent fields and our core services are to global clients with custom software and business process needs.

But we focus on giving our employees autonomy in every sense of the word. They can work for our clients, refer new clients to us, or a combination of both.
And they can do it from wherever they want to base themselves—including Vietnam. If it's a fit, it could be the optimal way for you to become an expat in Vietnam. Get in touch with us if this sounds like something for you.
More on Job Hunting as a Foreigner in Vietnam
Check out this great video for more insights as well as a tour of the gorgeous Ho Chi Minh City:
The Life Hack: Work With Iglu
We've mentioned it a couple times already, but it's worth leaving off with. If you value your autonomy and want to be able to work on your terms, or if you're an experienced IT professional, Iglu may be able to get you what you need to live and work in Vietnam.
With an ever-expanding team and constantly evolving eligibility for new talent, it's definitely worth a chat. Drop us a message today and find out if Iglu might be your ticket to starting on this new chapter.