The world is changing so fast that if you don't pry your eyes off that Facebook feed and take a good look around you… you might miss it.
If, despite having a decent job, you've been feeling the need for some adventure that you can't get while riding that desk, maybe you just need a long vacation to recharge your batteries.
Or perhaps it's time for a real lifestyle change.
If you work as a programmer, software developer, or even a content creator, then pay close attention.
What if we told you that there's a way to change your lifestyle to whatever you want it to be, travel wherever you want, and live the adventures you've been longing for… and still earn decent money so you never have to worry about draining your savings… would you be interested in hearing more?
Let us introduce you to a country undergoing a transformation that has been nothing short of astounding:
Vietnam.
Yes, we know what you're thinking: Vietnam, of all places? Why would I want to live there?
Sit tight for a hot minute, and hear us out.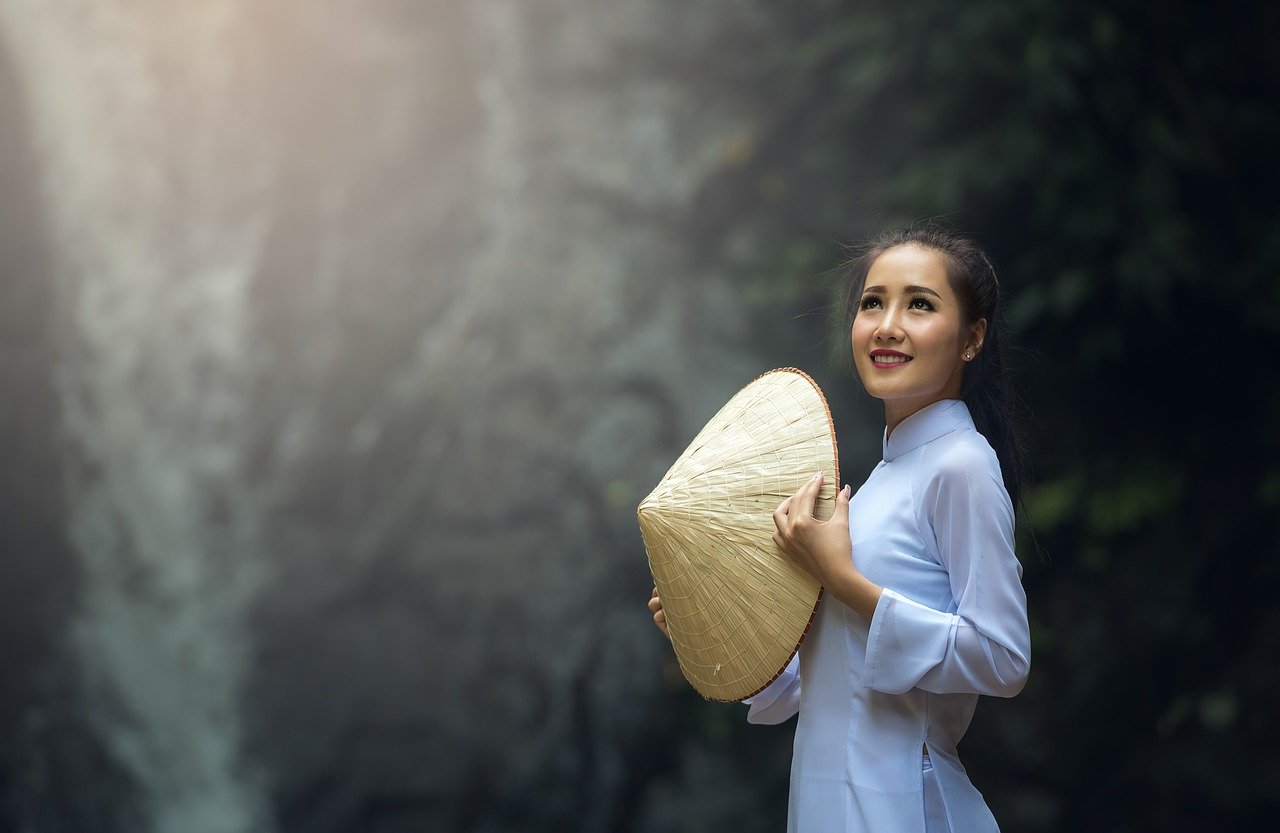 One of the Fastest Growing Economies in the World
Everyone take note. Vietnam is currently undergoing massive demographic and socioeconomic changes that will completely change the digital professional landscape forever.
After the war, the Vietnamese government enacted economic reforms in 1986 that ignited a rebirth of a market-based economy with impressive growth rates hovering around 7% per year.
Fast forward to today, Vietnam is one of the fastest growing economies in Southeast Asia throughout 2019, with the Vietnamese middle class poised to double in size by 2026. In all urban areas, 99% of the population has access to electricity and 95% has access to clean water, a testament to huge improvements in basic services and infrastructure.
Vietnam is also one of the youngest and most vibrant countries with 70% of its population under the age of 35. The young Vietnamese are hard-working, ambitious, well-educated, and willing to learn new skills to upgrade their socioeconomic outlook.
For these reasons, we believe that the next wave of economic development in Vietnam will be due to its young but fast-growing ecosystem of entrepreneurs, startups, and small businesses.
The Startup Ecosystem: Why You Should Consider Working Abroad in Vietnam
Vietnam has the third most active startup ecosystem in ASEAN as of 2019, and it's only a few years old! What's even more impressive is that "the amount of invested capital and the number of technology deals closed have grown six-fold from the first half of 2017 to the first half of 2019."
So why is Vietnam's startup scene going gangbusters? What's driving all this?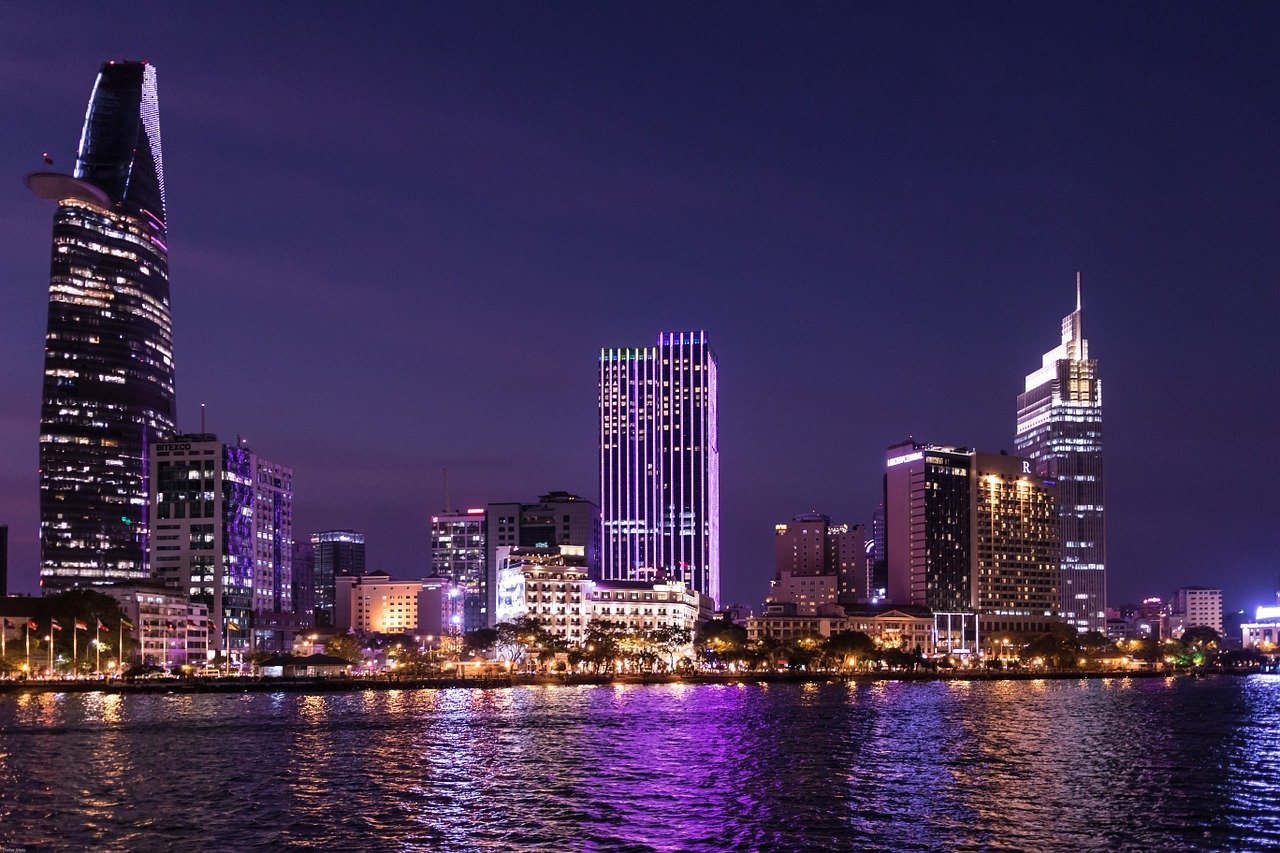 We see three main factors behind the startup boom:
1. Favorable legislation towards startups
The Vietnamese government has been actively promoting technology startups through legislation since 2016. The government made it easier for startups to access technology from abroad while providing them stronger legal protections and increased access to state funding. The startup scene took off almost immediately.
2. Demographic changes bringing more consumers online
Strong demographic changes and the youth of the Vietnamese population will bring an additional 10 million consumers online by 2023. This will lift many startups into sustainable and profitable businesses.
3. Vietnamese economy attractive to foreign investors
Finally, as Western economies stagnate with near-zero or even negative interest rates, Asian economies are booming—with Vietnam taking the lead as the U.S.-China trade war rages on. Places like Ho Chi Minh City (HCMC a.k.a. Saigon) is teeming with young, vibrant, and ambitious digital professionals. HCMC is the largest hub for software developers that now openly welcomes foreign business ownership, even companies 100% wholly owned by foreigners. This attracts many investors, venture capitalists, and digital professionals from the U.S., Europe, Australia, and other places with a high cost of living amid a sluggish economy, to Vietnam, where the cost of living is lower and the weather is warm all year round.
As a result, the ecosystem grew to 3,000 startups today, mainly within the fields of eCommerce, online services, fintech, and software development. Coincidentally, these fields are quite popular with digital professionals because these businesses can be run from anywhere in the world. Whether digital professionals are looking to develop a startup business, work with one, or to network with other digital professionals in Vietnam, the opportunities are there and waiting to be snapped up.
So let's say you book a one-way trip to Vietnam. What can you expect? What are things like on the ground?
No Shortage of Cafés and Co-working Spaces
The first thing you will notice is the sea of motorbikes weaving in and out of traffic through the streets. It is quite a sight to behold. But, once you look past the motorbikes, you'll notice an abundance of cafés, co-working spaces, local restaurants, and street food stalls lining the urban streets.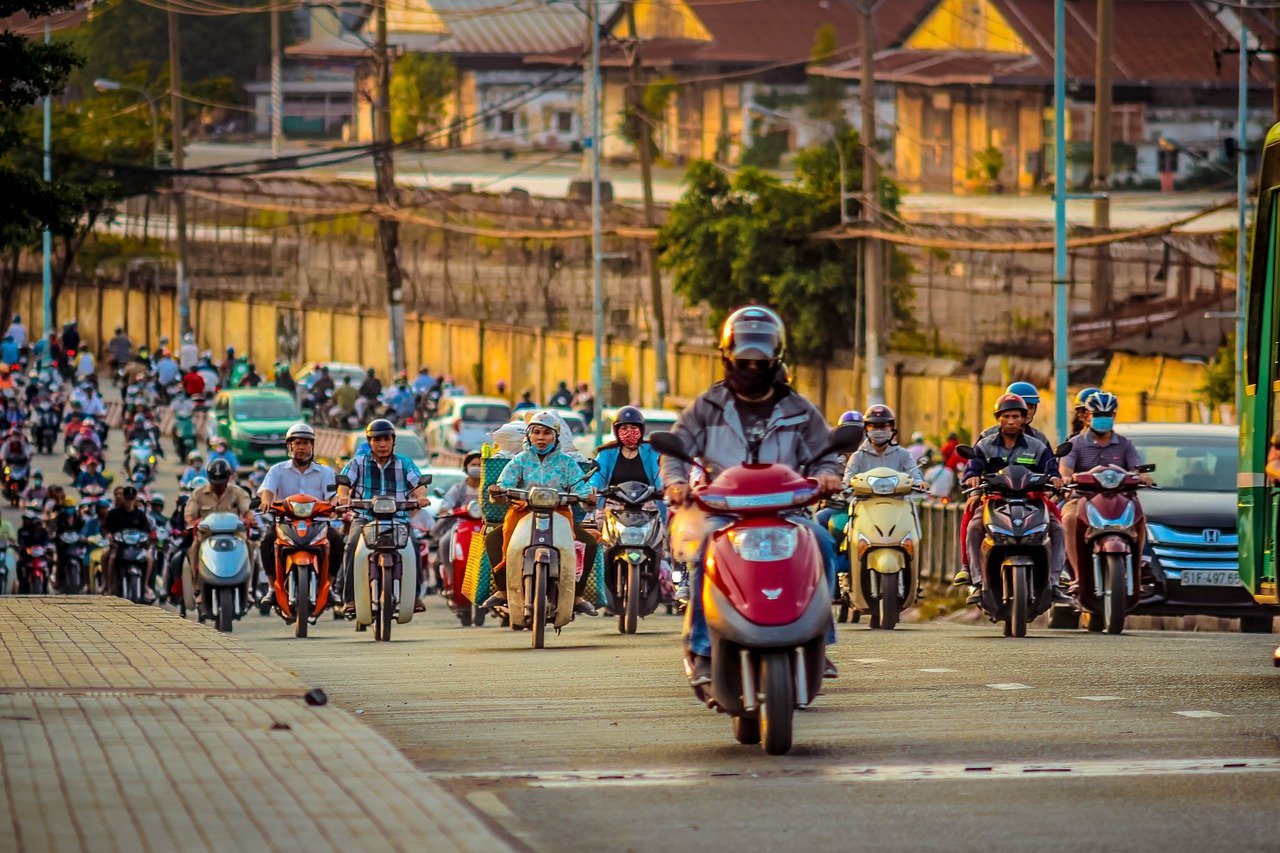 Vietnam's Coffee Culture
A big part of living in Vietnam is coffee, whereas 80% of it is produced in the Central Highlands. Thanks to the coffee fields and plantations in the Central Highlands, Vietnam is the world's top producer and exporter of Robusta coffee.
Be warned though, Robusta coffee is quite strong. Even a small cup of espresso is enough to give you a powerful kick lasting most of the day. But, for a digital professional who wants to work in Vietnam, a cup of locally-brewed coffee could be the prolific productivity booster you just might need to hustle.
And it's quite cheap. A cup of Vietnamese coffee costs about 10,000 to 30,000 VND ($0.50 – $1.50). If you like your coffee with condensed milk (cà phê sữa), it may cost a bit extra, but it's quite delicious.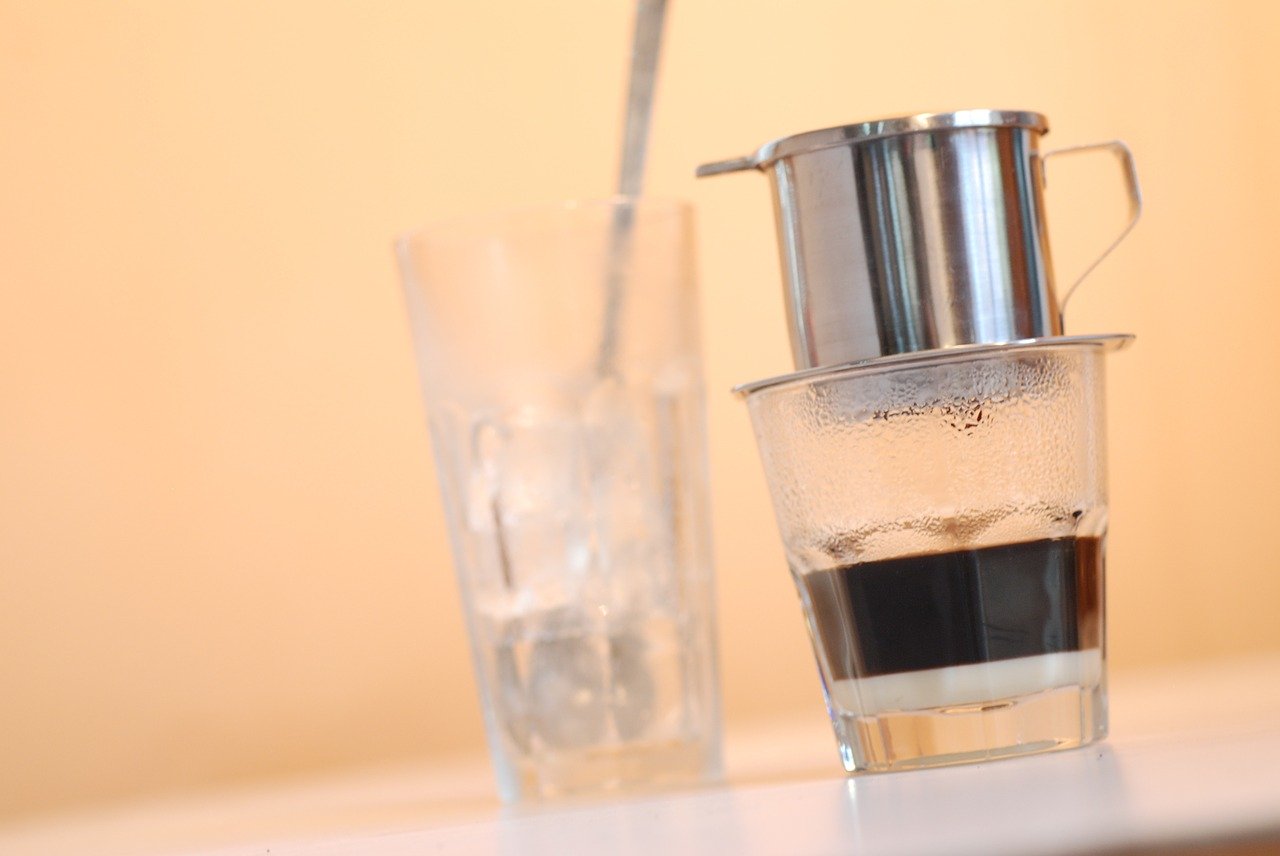 Vietnam's coffee culture with colonial influence by the French led to the proliferation of great places to work for digital professionals. There are literally thousands of coffee shops with fast Internet on free and reliable WiFi—many with quirky personalities and artsy designs that never ceases to inspire the creative mind.
Most Popular Cafés for Digital Professionals in HCMC
Here are a few favorites that are great places to work, some of which are buzzing with youngsters hard at work with their laptops—even on weekends!
You're in no way limited to these three options, however. There are hundreds more and you should have no problem finding a laptop-friendly place that is also to your tastes.
Keep in mind that some of these cafés can be quite noisy at peak hours, particularly around lunch time. So if you need a quieter place to hustle, try a few coworking spaces.
Most Popular Co-working Spaces in HCMC
In the past few years, there has been an explosion of co-working spaces all over Vietnam, particularly in HCMC, of which there are over 45 options. For their quietness and reasonable costs, we like these options the best:
Each of these have hot desks and day passes (around $8 each) that give you the flexibility to work at different places throughout the week. If you want to splurge a bit, you could spring for a monthly plan that gets you a dedicated desk with private meeting rooms.
Da Nang: The Next Hot Spot Among Digital Professionals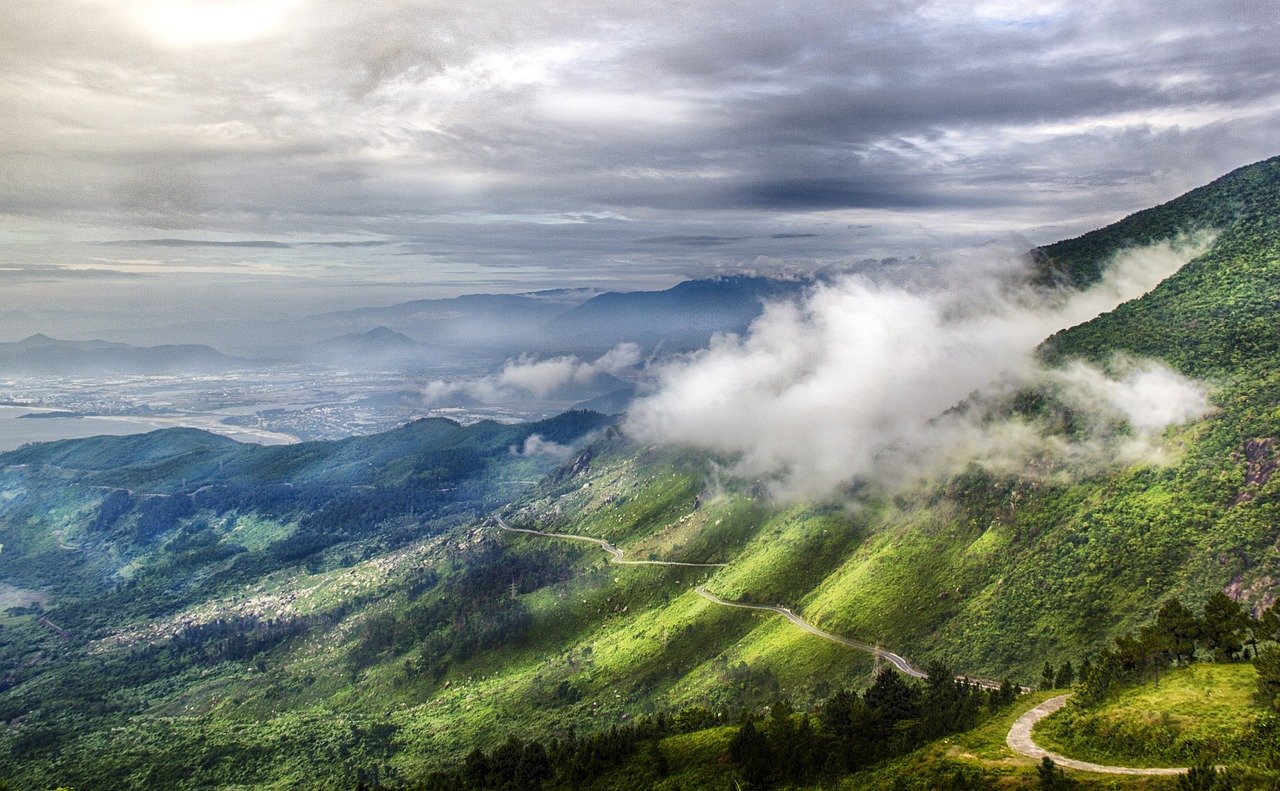 Up until this point, we've been pretty HCMC-centric. But there is a real "sleeper pick" among places to live and work in Vietnam:
Da Nang, in Central Vietnam, is a city of about 1 million (compared to 10 million in HCMC), snugly tucked between the sea and the mountains.
In our experience, Da Nang is about 20-30% cheaper to live in than HCMC, but with superb infrastructure, clean roads, and healthcare facilities of decent quality similar to those of developed countries.
This small city has been said to have a better vibe than almost anywhere else in Southeast Asia. Many even consider it to be "the next Bali" with hundreds of miles of white sand beaches along a backdrop of misty mountains. However, as of today, Da Nang has been relatively spared by the deluge of tourism that Bali and Thailand endures every year.
That may soon change. So if you're thinking about exploring Da Nang as a place to live, don't delay!
With a small but growing digital professional community that hails from all over the world, co-working spaces have also been cropping up in Da Nang in recent months:
How Do I Go About Working Remotely in Vietnam?
With lower cost of living in Vietnam, fantastic coffee, and tasty Vietnamese food, Vietnam is a great place to hustle while enjoying a lifestyle change. There is no shortage of cultural adventures and beautiful places to explore, and you can do so while earning money and meeting like-minded digital professionals—whether they are Vietnamese or Western.
Don't worry, you don't have to have your own business to benefit from this.
Our company, Iglu, hires digital professionals and software developers living anywhere in the world, including Southeast Asia. We provide many remote work opportunities while getting your legal papers taken care of, so you would be free to collaborate on many interesting projects.
We are soon launching in Vietnam, so stay tuned for updates. Meanwhile, check us out and learn more about remote work opportunities as a digital professional!