If you've never been to Chiang Mai you might be wondering why this city in northern Thailand has become such a hotspot for digital nomads and expats alike. What is it about this place that gets so many people to consider relocating to Thailand? What makes Chiang Mai such a great place to live? Is it the tropical climate? The local Buddhist culture? Or maybe the low cost of living in Thailand? And what advantages does Chiang Mai have over other Thai cities such as Bangkok? Here are just a few of the top reasons to come live in Chiang Mai.
Agreeable Weather
Aside from the notable exceptions of March and April, Chiang Mai has some of the best weather of anywhere in Thailand. As a medium sized city in a valley surrounded by green mountains, Chiang Mai doesn't suffer the heat-island effect that dooms Bangkok residents to many sweaty nights. Winter evenings can be refreshingly chilly, with overnight temps occasionally dipping into single digits Celsius. Even the rainy season is not as severe as in south or central Thailand, and when it does rain it is usually over in a short amount of time. The one time of year that's not as enjoyable is the "burning season" in March/April. The hottest part of the year tends to arrive at the same time that forest and agricultural fires fill the air with a smoky haze, making this a good time of year to go on a beach holiday.
Excellent Food
Thai food is famous the world over, and Chiang Mai has no shortage of it. In addition to the standard Thai dishes found all over the country, Chiang Mai restaurants feature many northern style dishes such as khao-soi curry noodles. A wide variety of fresh fruits are available year-round, with strawberries and longan as a couple of the local-grown seasonal favorites. Others such as bananas, mangoes, papaya, pineapple, and guava can be found at any local market. When one gets tired of Thai food, there are many international options as well. Due to the large expat community and constant tourist traffic, many Japanese, Italian, and other cuisines are represented. We've got fine dining to, Chiang Mai's own David's Kitchen is ranked by TripAdvisor as the best restaurant in Thailand and top 10 in Asia. There are also a good number of vegetarian restaurants scattered throughout the city, and most of them are quite cheap—it's quite possible to get a filling meal for under US$2.
Low Cost of Living in Thailand
Eating like a local most of the time will help you save a lot of money, but food is not the only factor that brings down the Thailand cost of living for Chiang Mai in particular. Comfortable studio apartments can be rented for under US$300 per month, and in fact it's also possible to rent a small house in the same price range. For personal transportation, you can rent a small motorbike for around US$100 per month or purchase a new one starting at about US$1250.
Healthcare is vastly more affordable than in many other countries as well. If employed in Thailand legally, you'll get signed up to the government healthcare program paid for with your taxes, which covers 100% of your costs when visiting a doctor and receiving medication at your preferred hospital. Even if you were to pay for a doctor visit out of pocket, you'd still be surprised how cheap it is.
Chiang Mai's living cost, in particular, is even less than that of Bangkok and popular locations in southern Thailand such as Phuket. Even with many shops and restaurants targeting tourists, you can still save a significant amount of money in Chiang Mai living cost by following the behavior of locals regarding where you choose to shop and eat. When you consider that the average Thai worker makes under US$500 per month, you can see how following the example of locals can help you to stretch your monthly spending further.
High Quality of Life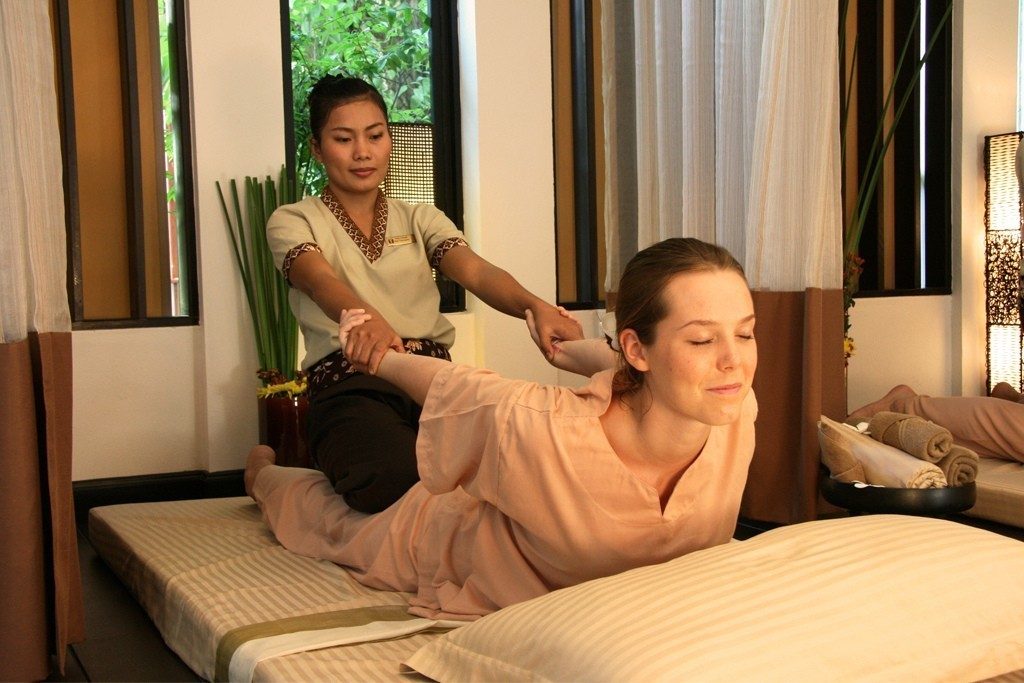 With Thailand's low cost of living for many goods and services comes an increased quality of life. For example, a relaxing Thai massage will cost about US$7-10 per hour. At that price you can afford to enjoy a massage on a regular basis to reduce stress and stop back pain before it has a chance to build up. It's no secret that lower back pain is one of the most common health problems afflicting those who spend most of their working hours hunched over in front of a computer.
The relatively small size of Chiang Mai also means that you won't spend so many wasted hours stuck in traffic on a daily basis. You can usually get from one part of the city to another in 20 minutes or less.
Many associate quality of life with how you get to spend your leisure time. If a tropical beach is your ideal holiday destination, you'll enjoy how convenient it is to hop on a cheap domestic flight and arrive at one of Thailand's premiere beach resorts in just a couple hours. There's nothing stopping you from making a habit of weekend getaways to enjoy the sea and sun.
Convenient Location to Explore the Region
If you're the adventurous type, then you'll be happy to know that Chiang Mai is well-positioned to take trips to many interesting locations in the region. Direct flights are available from Chiang Mai International Airport to many cities including Singapore, Kuala Lumpur, Hong Kong, Yangon, Luang Prabang, Shanghai, Beijing, and Seoul. If you're looking for some big city excitement, Bangkok is only an hour away by air, and prices are cheap with a number of low-cost carriers competing for customers.
Cultural Experiences Await
Chiang Mai holds many opportunities for personal growth and learning for those who are interested. Would you like to explore a new hobby? Why not take advantage of the chance to learn Thai kickboxing, cooking, massage, meditation, yoga, or Thai language from one of the many schools and courses available throughout the city.
Nature is not Far Away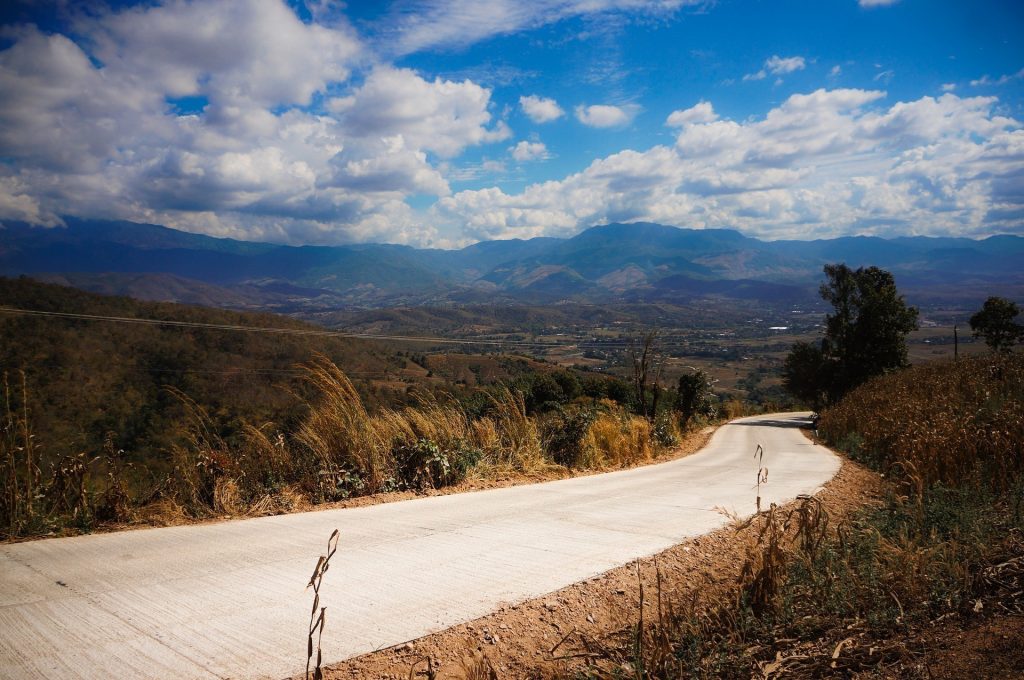 One of the truly great aspects of living in Chiang Mai is how quickly you can go for a drive in any direction out of town and soon find yourself surrounded by nature. One favorite spot for those looking for a little greenery is to drive up the mountain located right on the western edge of the city. Follow the forested road up past the popular temple to arrive at hill tribe villages, scenic lookouts, and a royal vacation palace featuring impressive gardens.
Perfect Sized City
Everybody has their own personal taste of course, but many would probably agree that Chiang Mai hits a sweet spot by being small enough to get around easily and yet large enough to contain many of the features that make a city great. There are many modern shopping centers, cinemas, restaurants, bars, and nightclubs. As a popular tourist destination, Chiang Mai is always teeming with life.
Chiang Mai is also a city with a rich history and historic feel to it. The old city in the center of town is one mile square and surrounded by a moat on all four sides. Charming Buddhist temples are everywhere you look.
Colorful Festivals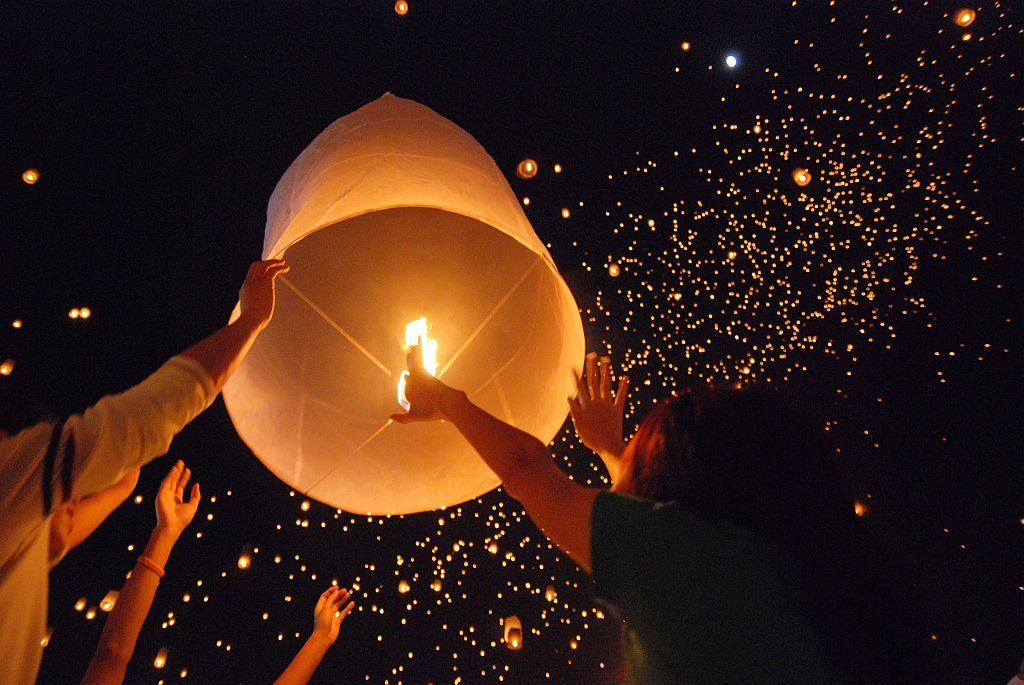 The Lanterns of Loy Krathong
Chiang Mai is famous throughout the rest of Thailand for the way it celebrates festivals. Every year thousands of Bangkokians make the trip up north to enjoy the
Songkran
and
Loy Kratong
festivals in Chiang Mai style. The annual Flower Festival and Chinese New Year are just a couple other notable celebrations to experience.
Chiang Mai Coffee Shops
Chiang Mai might have more coffee shops per capita than any city in Asia. In many parts of town it's difficult to go 100 meters without bumping into another spot to stop and enjoy a cappuccino. Many of them are very reasonably priced too, with most serving your choice of espresso drinks for under US$2. Nearly every coffee shop features free WiFi, making them great places to get a little work done when you fancy a change of scenery. A lot of the coffee shops are designed with university students and people working from their laptops in mind too, so you don't have to feel guilty about lingering for several hours as long as you are a paying customer.
Wonderful People
The local people of Chiang Mai tend to be more relaxed and genuinely friendly than the big city Thais who live in Bangkok. A welcoming smile from your local barista or noodle seller always helps brighten up your day.
Large Expat Community
There's also a large and diverse community of expats that have come to live and work in Chiang Mai. English teaching is one profession that seems popular with world travelers, and with Chiang Mai's large number of schools, colleges, and universities, there are always opportunities in this field. Chiang Mai has also been a hub of NGO activity for a long time—mostly due to the presence of many hill tribes and refugees from Myanmar living in the surrounding area. So if you have relevant experience in social work it's sometimes possible to find a position with one of these organizations. However, the newest and most visible group of foreigners working in Chiang Mai are the so-called "digital nomads"—freelance writers, graphic designers, programmers, marketers, and all manner of other modern professionals who enjoy the freedom of location independence due to the nature of their work and the power of the Internet. While many of these types tend to bounce around from city to city, those who'd like to base themselves in Chiang Mai more permanently—and do so legally—might want to look and see if they'd qualify to join Iglu.
So, does Chiang Mai sound like the kind of place you might want to live? Come for a short trip to see for yourself. You might find out that you don't want to leave.