If you're an expat already living in Thailand, a frequent visitor, or seriously considering moving abroad to live and work, the newly launched Thailand LTR visa has probably come across your radar.
Emerging from 2 years of pandemic lockdowns and the resulting economic contraction, Thailand is doing the work to bring in foreign direct investment in all forms. By offering a new visa that provides up to 10 years of residency as well as work permit eligibility, it's also hoping to capitalize on consistent spending by wealthy global citizens who choose to relocate here.
While in the past there have been several options for those of substantial means and determination to live in the country, in order to legally work from Thailand, professionals have long been forced to navigate a complex web of varying regulations and red tape.
The government hopes this new visa will simplify the landscape and turn high-earning and highly skilled professionals into high-spending visa holders.
But what does this new visa category actually offer applicants? Is it significantly different from existing visa options? Will more people now suddenly be eligible for long term residence in the Land of Smiles? Or will it just end up being a similarly restrictive alternative to exclusive options like the SMART visa and Elite visa?
Editor's note: if you're serious about pursuing any of these options and in need of a local expert in visa & business law to help expedite and simplify the process for you, we highly recommend reaching out to our trusted partner at SVBL.
Let's dissect what's in this new package and all that it offers—and doesn't.
What is the Thailand LTR Visa?
Thailand's new Long-Term Resident visa is billed as a simple, cost-effective all-access pass to live and work in Thailand for up to 10 years at a time, while avoiding many of the limitations, cost, and administrative downsides of existing visa options.
It's arguably the country's first formal acknowledgment of the remote work trend and a signal of its interest in capturing the revenue generated by wealthy global citizens who choose to live abroad.
For decades, Thailand has been recognized amongst self-employed professionals, freelancers and those dubbed "digital nomads," as a nearly perfect home base. With a tropical climate, gorgeous geography, welcoming culture, delicious food, great digital connectivity and a super low cost of living, there's very little not to love here. Except the visa and work permit system.
Historically, unless you were employed by a Thai company, gaining legal working status hasn't been especially straightforward or accessible. Doing so without substantial cost and relentless bureaucracy was almost impossible, unless you got connected to a remote work company like Iglu.
On paper, the LTR visa does away with a lot of the drawbacks of similarly promising visa options introduced over the past decade.
Core Benefits for LTR Visa Holders
Potential eligibility to obtain a work permit in absence of a Thai employer

Vastly improved employment opportunities with the exemption of the usual rule requiring companies to employ four Thai nationals for every one foreigner

Extend legal residence to your family

Validity for up to 10 years (5 year initial term, extendable by another 5 years)

Annual reporting in place of standard 90-day reporting for foreigners residing in the country

17% income tax rate for highly skilled professionals

Airport fast-track service

Priority access for all immigration and work permit needs at Bangkok's convenient One-Stop Service Center
The LTR visa aims to fill the gap for a much larger population of individuals—provided they earn above a (still significant) minimum personal income level. If you meet the requirements—which we'll break down completely below—an LTR visa will provide up to a 10-year stay in Thailand.
Perhaps most significantly, LTR visa holders are work permit-eligible, which also means they can receive social security benefits, insuring treatment in Thailand for themselves and their families. In fact, the Thai government states that one LTR visa holder can have up to 4 dependents covered for the full length of their stay.
A potentially more subtle feature (or for experienced expats, likely the most exciting) is the significant reduction in recurring administrative requirements. Thai government agencies are notoriously demanding when it comes to paperwork, and despite aspiring to go digital, normally require you to show up in person for even the most mundane processes.
With a Long Term Resident visa, you only need to show up once a year to comply with Thailand's foreigner-reporting rules. Most others have to block off an afternoon once every 90 days, unless they have an agent or work with a company that does these things for them.
A massive benefit for any LTR visa holder seeking employment in Thailand, companies are allowed to ignore the otherwise strict '4 Thais for every 1 foreigner' rule for anyone with the visa. This essentially equates to eligibility to work at any Thai company who will hire you, with no government-imposed
Alternative Options
The SMART visa program provided a path to legal self-employment for a very slim selection of individuals with special expertise relevant to a very finite list of targeted industries.
The Elite Visa offered a renewable route to multi-year stays for those with a minimum personal income who were willing to pay for it. Critically, though, even that option restricted visa holders from holding work permits.
When starting the process for any of these longer-term visa options, it makes a world of difference (and can eliminate mountains of paperwork) to have an experienced ally advocating for your application.
The team at Siam Visa & Business Law has been working with new arrivals and seasoned expats for years—and can make both these choices and the process of obtaining your visa simple and stress-free. They offer free consultations, so get in touch with them today.
Why is The LTR Visa Significant?
Straight to the point, there's a huge upside. A 10-year, relatively no-fuss term is unheard of in Thailand. Compared to the next-closest option, the Elite visa, the upfront cost is also relatively low. The government envisions LTR visa holders as working professionals ingrained in society and the economy, not just rich long-term tourists.
How is the LTR Visa Program Different From the Elite Visa?
While the 'Ultimate Privilege Membership' tier of the Elite visa will actually grant the visa holder a 20-year stay, it will run you a cool THB 2,000,000 up front, with a THB 20,000 annual fee (VAT excluded). But even this "ultimate luxury" demands its customers leave and re-enter Thailand at least once per year.
On the flip side, the LTR visa waives this need entirely, and furthermore doesn't require you to obtain a re-entry permit if you plan to travel anyway.
Long Stay Visitors, Not Residents
Despite the enormous price tag, there are plenty of expats who at least initially consider the Elite visa from a business perspective. For those determined to live and work from Thailand, professionals who aren't employed by a Thai private company or married to a Thai national haven't historically had very many options.
After running the numbers and considering the costs and risks associated with the very limited alternatives, some people start to see the Elite visa as a potentially worthwhile investment—assuming their personal income is sufficient to afford it in the first place. In a certain light it can be a way to throw money at a very complex problem in order to just get on with one's life.
That is until you remember it precludes you from getting a work permit. This single limitation is an enormous downside, and it essentially reduces the Elite visa to exactly what it's meant for: an expensive VIP pass for extended visits by wealthy global citizens.
What's So Special About a Work Permit Anyway?
As it turns out, a whole lot. See, in Thailand, you may as well think of a work permit as something of a pseudo residence visa. Yes, it opens the door to employment at Thai companies. But it also massively expands a person's status and rights.
What a Work Permit Gets You in Thailand
The right to earn money legally while living in the Land of Smiles

Social security benefits (i.e. free national healthcare)

for as long as you contribute, even after employment ends

The ability to open a bank account at nearly any bank

Eligibility to apply for Thai credit cards

Eligibility to apply for Thai loans

Ability to open an investment account to trade on Thailand's stock exchange

The option to use certain convenient electronic payment options

The right to send your children to public schools

Satisfaction of a key criteria for eventually obtaining a true residence permit, which in itself is a prerequisite for eventually applying for Thai citizenship

Generally being perceived as and treated like a resident, as opposed to a tourist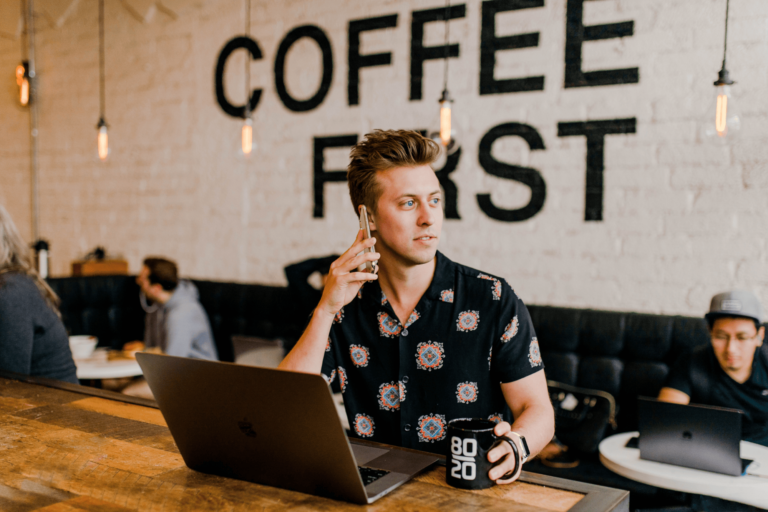 Want to Get Your Own?
The Thai work permit is a coveted status symbol as well as a ticket to a fuller, more privileged life in Thailand. As a result it's highly sought-after. But its strict exclusivity and the difficulty to obtain one are often overstated. In truth, you just need to get connected to the people and businesses who seek to hire foreign professionals with a wide variety of skills.
That process alone can be challenging on your own, but with a business- and expat talent-oriented law firm like SVBL assisting you, it can often be surprisingly easy.
Is The LTR Visa a True Digital Nomad Visa?
Unfortunately, no, it isn't. While it's sure to open doors for some and simplify the visa process for many more who were already eligible for other, perhaps less ideal options, the requirements obviate the visa's targeting at individuals with high personal income and/or the potential to vastly benefit the country.
While 'Remote Workers' is a market often cited by the government as ideal recipients of the LTR visa, only those who are employed by either a public company that trades on a stock exchange or a private company with annual revenue of at least USD 150M are eligible.
If that's not you, you'll need, at a minimum, some combination of these qualifications:
What LTR Visa Holders Need if Not Sufficiently Employed
USD 1,000,000 in assets

A master's degree in science or technology

At least 5 years of work experience in one of Thailand's 'S-Curve' targeted industries

Special expertise relevant to the applicant's job assignment

Registered intellectual property

USD 500,000 in foreign direct investment, Thai government bonds, or Thai property
Unfortunately it quickly becomes apparent that the government is not looking at self-employed entrepreneurs or freelancers as its main target group for this new visa. If you work for yourself you essentially either need to be extremely wealthy or have significant specialized qualifications in order to be eligible for it.
Full Requirements for Obtaining an LTR Visa
The government isn't shy that its primary goal with the LTR visa is to attract "high potential foreigners" with means. It defines those individuals according to 4 very specific categories, each with its own set of requirements.
1. Foreign Working Professionals
Also referred to as 'Work From Thailand Professionals', the government envisions these as successful corporate employees whose companies grant them the freedom to work remotely. To qualify under this category you need:
Your employer to be a public company or one in the private business sector with annual revenue of USD 150M or more

A personal income of at least USD 80,000 for the past two years (on average)

In lieu of this, applicants averaging at least USD 40,000 for the past two years who also own intellectual property, have a master's degree, or have received Series-A funding also qualify.

At least 5 years out of the past 10 of work experience directly related to your current field of employment

A health insurance policy with no less than USD 50,000 in coverage, social security benefits insuring treatment in Thailand, or a deposit of at least THB 100,000

To pay the THB 50,000 one-time application fee
2. Highly Skilled Professionals
This category has a lot of crossover with the individuals already served by the SMART visa, like experts in IT, science and engineering. Specifically it's meant to cover experts in targeted industries that Thai government agencies are eyeing as key to the country's growth and prosperity. Qualifications include:
"Professionals or experts in targeted industries working for business entities or higher educations institutes or research centers or specialized training institutions in Thailand or Thai government agencies" – as written on the

official visa website

.

A personal income of at least USD 80,000 for the past two years (on average)

In lieu of this, you can apply with at least USD 40,000 if you also have a master's degree in a relevant science and technology field, or special expertise "relevant to the job assignment in Thailand."

The income requirement is entirely waived for individuals working directly for Thai government agencies.

A minimum of 5 years of work experience in the targeted industries, unless you have a PhD or above or will be working for Thai government agencies.

A health insurance policy with no less than USD 50,000 in coverage, social security benefits insuring treatment in Thailand, or a deposit of at least THB 100,000

To pay the THB 50,000 one-time application fee
3. Wealthy Global Citizens
This is the category historically best served by the Elite visa. Specifically, the government is looking for individuals of substantial means who want to base themselves (and possibly their families) in Thailand and are willing to pay a significant sum up front to do so.
Requirements are as follows:
No less than USD 1,000,000 in assets

Personal income of at least USD 80,000 per year on average for the last two.

No exception for lower income levels in this category.

Investment of USD 500,000 or more in Thai government bonds, foreign direct investment, or Thai property

A health insurance policy with no less than USD 50,000 in coverage, social security benefits insuring treatment in Thailand, or a deposit of at least THB 100,000

To pay the THB 50,000 one-time application fee
4. Wealthy Pensioners
These individuals may have previously looked to the Non-Immigrant Type O (Non-O) visa meant for retirees wanting to base themselves in Thailand.
They may have also opted for the Elite visa. However the LTR visa offers a route to Thai residency that depends more on having stable personal income than a minimum level of fixed asset value.
Requirements in this category get substantially simpler, assuming you meet the minimum age requirement of 50 and have:
Personal income of at least USD 80,000 per year on average for the last two.

Alternatively, at least USD 40,000 with an investment of at least USD 250,000 in Thai government bonds, FDI or Thai property.

A health insurance policy with no less than USD 50,000 in coverage, social security benefits insuring treatment in Thailand, or a deposit of at least THB 100,000

The THB 50,000 one-time application fee
Summary: How to Take Advantage of the New LTR Visa
There's no doubt that when the LTR visa was first announced, it sparked a lot of hope and optimism for a lot of people who love this gorgeous country and want nothing more than to be able to call it home.
As requirements became clearer and the priority on employment, investment and personal income came into focus, there were no doubt many who were disappointed that the dream of Thailand becoming the next country to officially welcome digital nomads seemed to fade.
While it's true that the Long Term Resident visa in its current form is not the open door for self-employed remote workers that many were hoping for, it is perhaps the forebear of one.
We might consider it a cracked window—one that shows the government is evolving its thinking at least somewhat in line with the rapidly changing global work culture.
Highly Skilled Professionals: Iglu Can Open the Door
For now though, the LTR visa still offers a major slate of features and benefits many will be sure to benefit from, especially if they'd already been eligible for any other long term visa. 
If you're someone who meets the requirements to be considered a Highly Skilled Professional, Iglu is always looking for capable new talent. 
With our resources, we're able to offer 10-year LTR visas to digital professionals in this category along with other uncommon perks that translate to flexibility, freedom and business opportunities. 
If you're a tech or tech-adjacent professional with experience looking to live and work in Thailand, drop us a message so we can talk about your options.
Better Fit For Other Options? Speak With SVBL, Our Trusted Partners in Visa Consulting
Explore your choices, gain clarity on requirements and make the process simple with professional legal help from some of Bangkok's leading expat experts.
If you're not sure where to start or need help getting from points A to B in pursuit of your LTR, SMART, Non-B or Elite Visa, the team at Siam Visa and Business Law are ready and able to help. Contact them today!