Relocate your tech team to Thailand and access flexible resourcing with world-class talent.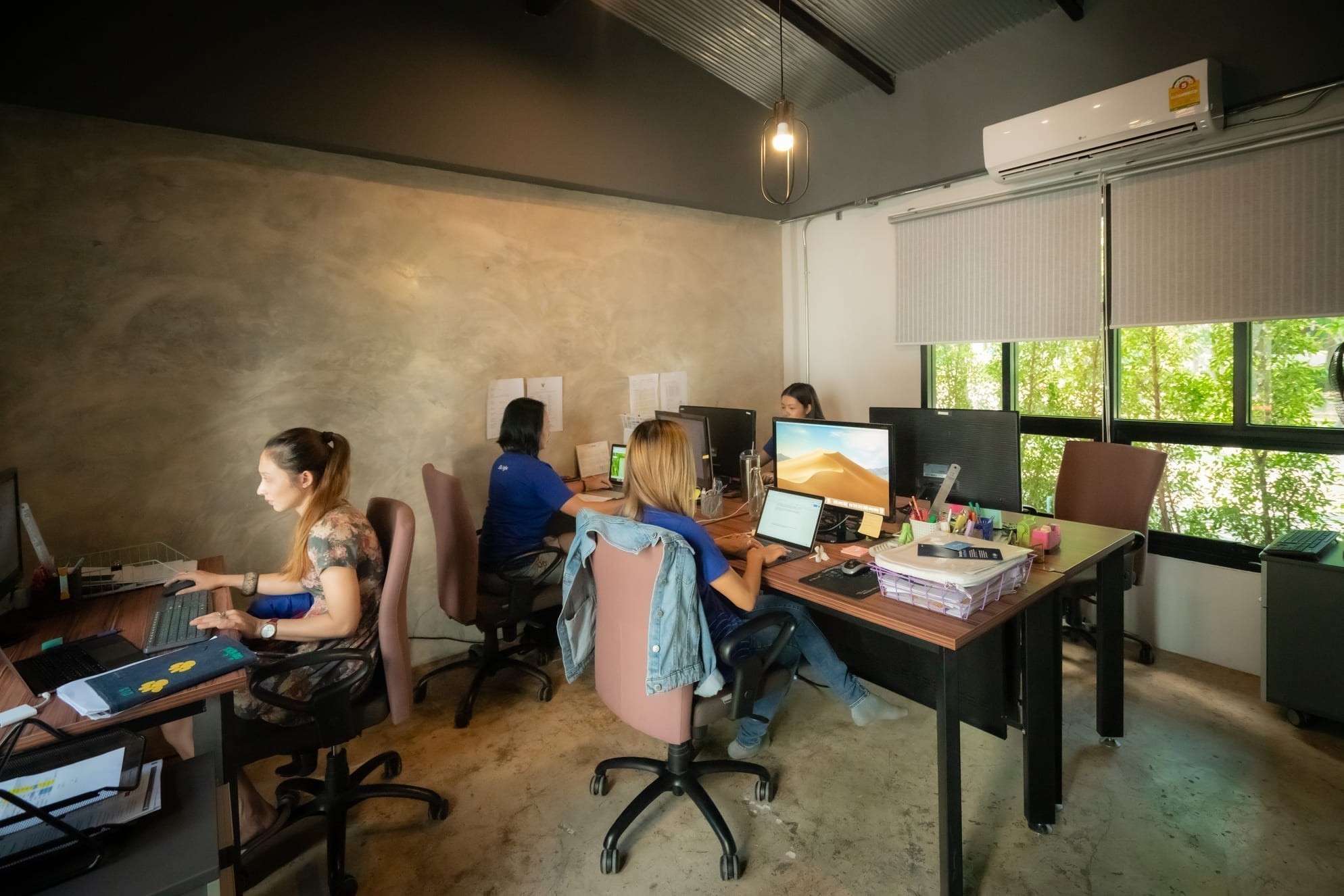 Business Relocation

Expat Talents Pool

Local Talents Pool
Iglu enables companies to relocate their tech talents to Thailand. We take care of payroll, visas, work permits, taxes and office space, allowing your employees to concentrate on their core skills. Not only will this be an exciting opportunity for your employees, but can also result in significant cost savings for your business.
Offering remote work from Thailand is an exciting HR benefit to propose to your staff. Not only will your employees be able to enjoy an amazing quality of life in wonderful Thailand, but also access state-of-the-art IT infrastructure and offices.
Iglu offers a low-risk stepping stone to the Southeast Asian markets. We provide solutions that make setting up your presence in Asia as easy as possible by taking care of all the paperwork and bureaucracy.
As a partner of Iglu, you can utilize flexible resourcing by accessing our international and local talent.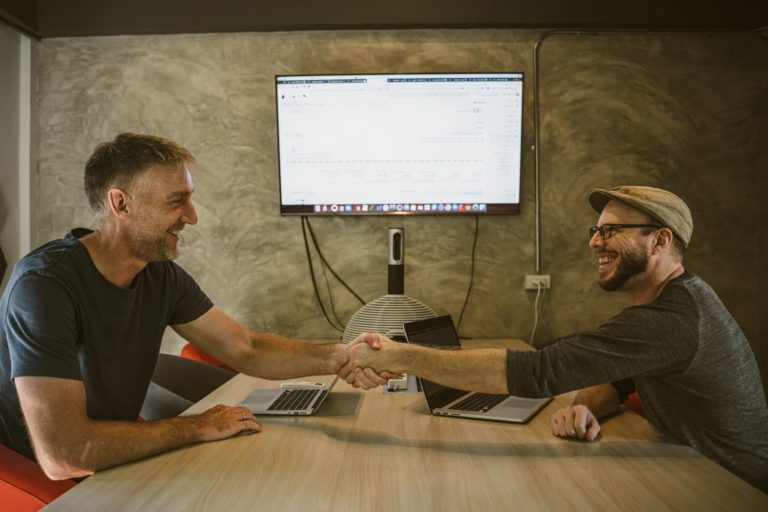 Costs and benefits for expatriate employees
Net salary to the employee's bank account
Iglu fee
Inclusive of the following benefits:
Iglu offers a flexible resourcing solution for companies looking to access a pool of international digital talents. Whether you are looking to hire one on an hourly, monthly or full-time basis, we can connect you with specialists offering their expertise at highly competitive rates.
Our company consists of over 250 remote employees from 37 different nationalities ranging from junior employees to senior experts with decades of experience. All our expatriates have a minimum of 2-5 years of work experience in their fields, as well as a track record of successful remote work with existing clients.
We currently have employees specialising in the following skills:
Software development/design 
Web development/design
Mobile development/design
IT security, IT consultancy
Graphic design
Digital marketing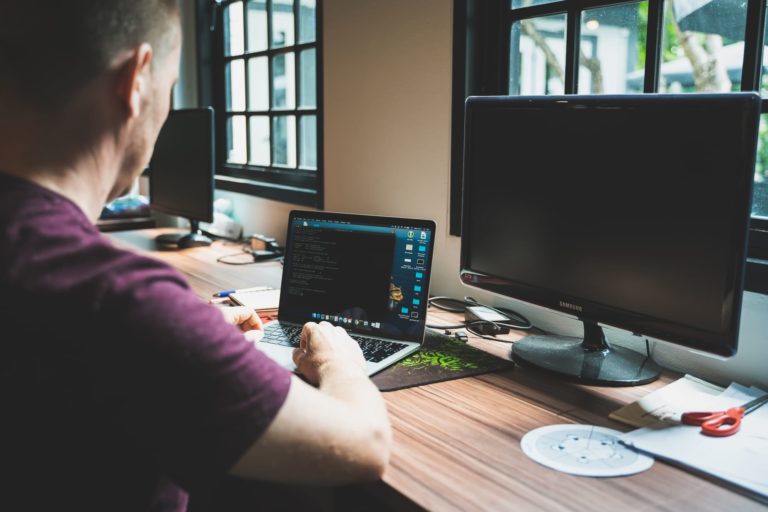 Iglu offers a full package for having Thai employees working for yourself or your business. We take care of all back-office functions such as invoicing, payroll and tax reporting. The employees will also receive social security with health insurance, as well as 24/7 access to our offices in Bangkok, Chiang Mai, or your specified place of work.
We can also assist to attract digital and IT industry talents such as programmers, developers, project managers, designers, digital marketing specialists and personal assistants for your digital projects.
Whether you are planning to bring your existing talents to Iglu or would like for us to source new digital experts for you, we can help!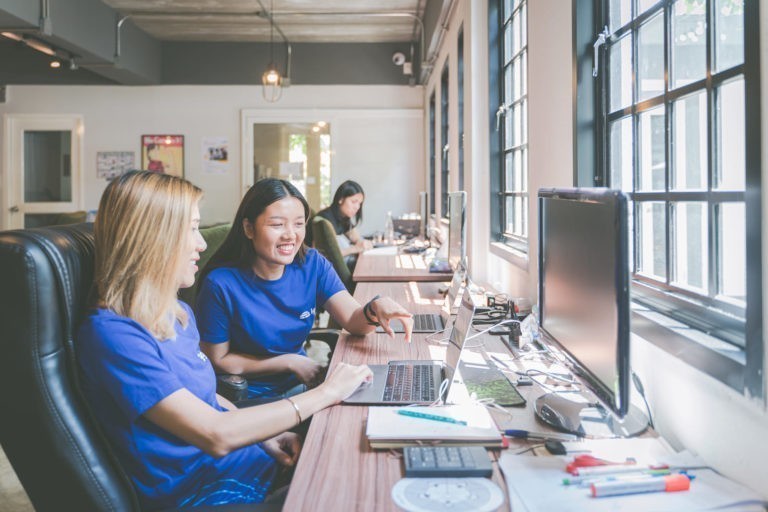 Cost and benefits for Thai employees
Iglu keeps 5% of the monthly invoice amount and pays 95% as a gross salary. 
We offer the following to all our employees:
250+
Companies who trust us
The e-ville.com team has been working with Iglu for over 2 years, with currently a team of 8 people based in Thailand. The team has its own soundproof rooms, good access to meeting rooms, and also personalized assistance and support from Iglu. Iglu has a wide range of in-house expertise in graphic designers, programmers, and local Thai people that are ready to work with you at a reasonable hourly fee. Iglu has become much like a local partner and resource to e-ville.
E-Ville
"Iglu has been an excellent partner for my consulting business. They got me a work visa, an office to use in 3 cities, and connections to new clients. The staff navigate the paperwork for me so I can focus on what I do best. You can use Iglu to hire extra employees in Thailand anytime and it's easy. Their service just makes sense."
From Ohio (US) to Thailand.
Tom C.
"Iglu handled our business team relocation to Bangkok in 2018 and continues to provide high-quality support to our team. The process was painless, the service is prompt and they continue to over-deliver. They proactively keep us informed, and we constantly know what to expect and how to plan."
Matthew Winter
Co-Founder, Decision Modeling Systems Ltd.