Tero, 32, Gained a Competitive Advantage by Moving to Thailand
This is an edited translation of a Finnish language article originally appearing in Taloussanomat.
Tero Salmén, 32, moved his office to Thailand. It was worthwhile, because he gained a competitive advantage over those working in the same field in Finland.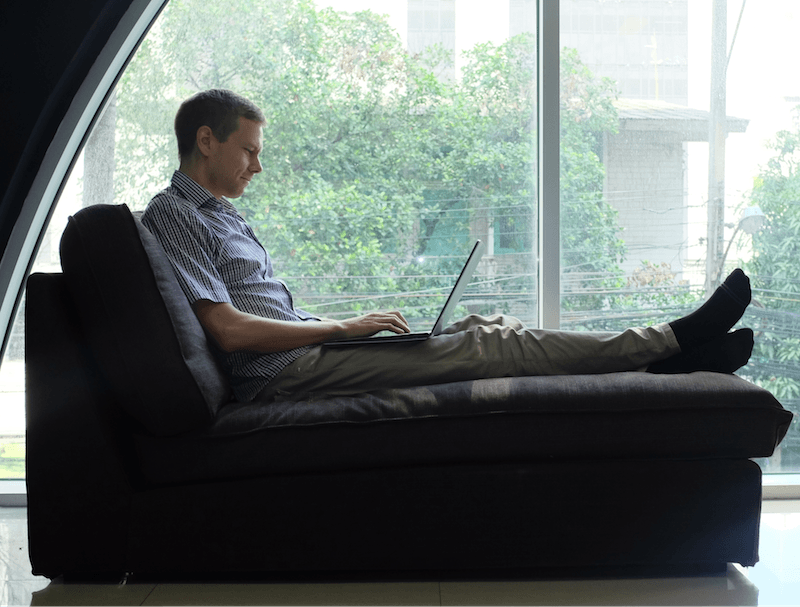 After spending time in Thailand as an exchange student nine years ago, Tero always knew he was going to return.
Tero is 32 years old now, and has been working in Thailand since early 2015.
"During my student exchange, I fell in love with this country. I felt that in the future, I wanted to live and work in Thailand permanently."
Just four years ago, Tero had a full-time job in Finland. But with his thirties quickly approaching, he began to wonder if life had anything new and exciting to offer.
Tero turned his Finnish employer into a client and moved to Thailand. Three years later, he's still working in Thailand on the same career path.
"When I left Finland, my only client was my former employer, so I had to work very hard to grow my new client base."
Cheaper commission as a competitive advantage
Tero is a media technology engineer. He works making digital publications, mostly e-books. His clients are both Finnish companies and individuals.
Tero hasn't abandoned working from an office, even in laid-back Thailand. He works through Iglu, a majority Finnish-owned company that offers its workers office space and handles the necessary work permits, visas, and social security contributions for working legally in Thailand.
"All I really need for working is a laptop and an internet connection. I could easily work from home, but Iglu's office provides a fast internet connection and good working conditions. At the office I can work efficiently, and once I close the office door at the end of the day, I can leave my work behind me."
Working remotely from Thailand has also given Tero an important competitive edge. Since the cost of living is much lower than in Finland, he is able to offer his work at more affordable rates than his Finnish competitors.
Everyday life in Thailand does not tremendously differ from everyday life in Finland
Tero says he has never needed to use an alarm clock to get up in the morning. He wakes up between 6-7 a.m. and usually works for 9 to 12 hours a day.
Tero makes good use of the morning hours. When it's still nighttime in Finland, he can focus on his work properly. To balance life at the office, Tero does sports. He likes going to the gym, running and swimming.
Tero has no plan to return to Finland
"I'm going to work remotely from Thailand for now. I think a lifestyle change, such as moving abroad, is suitable for anyone, whether they are single or a family person. You just have to get out of your comfort-zone. Practicalities can always be arranged."
If you're feeling inspired by Tero's story, visit Iglu's Relocation page to learn more about a possible move to Thailand in your own future.